As you have likely come to realize there is quite a bit of equipment that goes into keeping a pool clean and swimmable. One of those integral parts of your pool system is the pool skimmer. All pool types will have things that end up on the surface of the water.
The goal is to collect this surface debris before it makes its way to the bottom of the pool. We have put together a list of some of the best pool skimmers on the market. There are options here for all pool types and all budgets. There is no reason not to have a great skimmer for your swimming pool this year.
The Best Pool Skimmer Reviews
Intex Deluxe Wall-Mounted Swimming Pool Surface Automatic Skimmer | 28000E
Rx Clear Standard Thru-Wall Skimmer for Vinyl Liner Inground Pool | Made of Non-Corrosive Abs Plastic | Large Debris Basket &...
Hayward SP10851OM Auto-Skim In-Ground Pool Skimmer, Square
SkimmerMotion Original - The Automatic Pool Surface Cleaner - Clarifier Pool Skimmer - Suction Skimmer for Pools
Instapark Betta Automatic Robotic Pool Cleaner Solar Powered Pool Skimmer - Blue
Intex Deluxe Wall-Mounted Swimming Pool Surface Automatic Skimmer | 28000E
Rx Clear Standard Thru-Wall Skimmer for Vinyl Liner Inground Pool | Made of Non-Corrosive Abs Plastic | Large Debris Basket &...
Hayward SP10851OM Auto-Skim In-Ground Pool Skimmer, Square
SkimmerMotion Original - The Automatic Pool Surface Cleaner - Clarifier Pool Skimmer - Suction Skimmer for Pools
Instapark Betta Automatic Robotic Pool Cleaner Solar Powered Pool Skimmer - Blue
1. Best Skimmer for Above Ground Pool: INTEX Deluxe Wall Mount Swimming Pool Surface Skimmer
Sale
Many above-ground pools don't have the same setup for skimmers that an inground pool would. This leaves quite a bit of debris circulating on the top of the water. Luckily with an option like the Intex Deluxe Wall Mount, you can keep the surface of the pool almost entirely clean.
This particular model works in connection with your pool pump. There are certain pool pump requirements to make sure the Intex will work with your particular swimming pool. There is an adjustable bracket that mounts this skimmer easily to the side of the pool wall.
Pros
Easy to adjust and mount the bracket
Works with the pool pump system
Large basket for collecting debris
Cons
Sticks out a bit far into the pool
2. Best Inground Pool Skimmer: Rx Clear Standard Thru-Wall Skimmer for Vinyl Liner Inground Pool
Clear Standard Thru-Wall Skimmer for Vinyl Liner Inground Pool
COMPLETE GASKETS - Complete with gaskets, large debris collection basket, weir (flapper) door and directional eye.
DEEP BASKET - Its square mouth and deep swim basket will catch all the bugs, leaves and small sticks floating on top of the water
PREMIUM QUALITY - Durable corrosion-proof unibody construction
An inground pool skimmer is going to need to fit with your current pool wall setup. Most of these skimmers are standard-sized, but it is a good idea to check before purchasing. These RX clear skimmers make a great option for those looking for an inground skimmer replacement.
The RX Clear comes with a large debris collection basket; there is a flapper door and a return fitting. You will notice that the construction of the RX Clear is quite durable. This is so that it can hold up long term under the surface of the water. Overall this is one of the best and most affordable options out there for in ground pools.
Pros
Universal size fit
Comes with basket and flapper
Durable and corrosion-free design
Cons
Takes a bit of work and time to set up and install
3. Best Hayward Pool Skimmer: Hayward Auto-Skim In-Ground Pool Skimmer, Square
Auto-Skim In-Ground Pool Skimmer
Cover collar allowing 1 1/2-inch vertical adjustment
Snap-in weir that adjusts automatically to 4 1/2-inch variation in water level
Optional Float/by-pass valve
Stackable notched extension collar allows infinite vertical adjustment
Hayward is a premium name when it comes to any pool product. This Hayward SP1084 is a perfect choice for a Hayward Pool Skimmer. You will need to make sure that this particular model fits with your current pool setup.
This is a non-corrosive model that will work even when your water level is a bit too high or too low. You will notice that the Hayward is not manufactured using glue. Since pool skimmers need to remain underwater for long periods, the glue won't hold long-term. The Hayward brand skimmers will last for a very long time and do a great job of keeping your pool clean.
Pros
Very high quality
Durable threaded internal connections for long term performance
Features in place to handle low water conditions
Cons
The Hayward products are always a bit more expensive
4. Best Floating Skimmer: SkimmerMotion – The Automatic Pool Cleaner, Skimmer & Clarifier
Sale
The Automatic Pool Cleaner, Skimmer & Clarifier
Not for large leaves - Removes all particles & debris & smaller than 1" from pool surface without the use of chemicals - Clarifies your pool
Automatically moves in parallel with your bottom vacuum cleaner reaching where no other device can, covering your entire pool surface
Whirlpool suction power removes all particles and debris BEFORE they mix or reach the bottom of the pool
Compatible add-on device for all bottom vacuums cleaners on the market
The SkimmerMotion Automatic Pool Skimmer is a great choice for a floating skimmer. You will love how easy this skimmer is to use and the job that removes small debris from the surface of the pool. If you have a layer of pollen in your pool, or some bugs that like to dive in overnight, the Skimmer Motion will work to remove them all.
This skimmer works in conjunction with your pool vacuum cleaner. It will essentially mirror the motion that the vacuum is doing in the pool, except that it will stay on the water's surface. Make sure to check compatibility before purchase.
Pros
Simple to set up and use
Very effective on small particles
Cons
Does not pick up large particles like leaves
5. Best Solar Pool Skimmer: Instapark Betta Automatic Robotic Pool Cleaner Solar Powered Pool Skimmer – Blue
Automatic Robotic Pool Cleaner Solar Powered Pool Skimmer
Automatically remove various floating debris on the water surface, such as: leaves, dust, pollen, dead insects, etc.
100% of the energy power comes from solar energy. There is no cable connection, and a built-in battery provides power for use at night.
The underwater brushless motor directly drives the thruster, eliminating the shortcomings of the low life of traditional reduction gears.
Unique wireless remote-control function, which is convenient for you to easily switch between automatic and remote control. You can use the remote control to operate the robot to perform fast fixed-point...
The Instapark Betta Automatic Robotic Pool Cleaner takes the concept of pool skimmers to an entirely new level. Traditional skimmers are attached to the pool and wait for the debris to come to them. This solar-powered Instapark is going to chase down debris using the power of the sun.
The Instapark can clean leaves, dust, pollen, and other debris. There is an underwater motor that drives this cleaner, and it will work at night after it gets its solar energy from the day. There is also a wireless remote option that you can use to clean specific areas of the water. This is an expensive and premium choice, but it does a great job.
Pros
Solar powered so no energy costs
Will take the stress off of pool pump
Large collection basket
Cons
This technology is costly
6. ZAK THE POOL MINDER Hands-Free Pool Skimmer
Hands Free Pool Skimmer
CLEAN WATER ALL SEASON LONG: Keep your pool clean of leaves, twigs, critters, and other debris all summer long
HANDS-FREE DESIGN: Automatic, hands-free skimmer tool for any pool with a pump; Dimensions (L x W x H): 17 x 12 x 4 inches
WORKS WITH YOUR POOL PUMP: Install a foot or so in front of your pool pump's inlet and Zak will draw in debris with your pump's flow
SAVES SMALL ANIMALS: Helps save frogs, rabbits, squirrels, and other small animals that find their way in your pool
The Zak Pool Minder pool skimmer is an interesting option that will keep your traditional skimmer clean and your pump from getting clogged. The Zak sits directly in front of your normal skimmer. As debris passes through the large leaves and even frogs are caught in the Zak. This helps to make sure that your skimmer basket does not fill with unnecessary debris.
One of our favorite things about this is that it protects small animals from ending up in your traditional skimmer basket. If you have ever opened your skimmer and found a furry friend in there, you know how disheartening it can be. The Zak will stop that from happening and potentially give the animals a chance to survive.
Pros
Simple to install
Does a great job with larger debris
Puts less strain on the pump
Cons
Not a complete skimmer option on its own
7. PoolSkim Pool Skimmer and Pool Cleaner
Sale
Pool Skimmer and Pool Cleaner
Award-Winning Automatic Pool Skimmer
Connects to the return located where water flows back into the pool creating a ventui that draws in floating debris into easy to clean bag.
Compatible with pools that have a 1-1/2 inch Threaded Return Fitting. Male and Female adapters included.
Does Not Connect to the Pump - Reduces Workload on Filtration System
When it comes to bugs and debris, some pools are like a magnet. If your pool water is constantly covered with bugs, it is very annoying to have to manually clean it all before you can take a swim. Luckily the PoolSkim Pool Skimmer and Cleaner can help. This option connect to an outflow jet in your pool. You will not hook it up to your pump or to your traditional skimmers line.
With the water's power coming from the jet and the unique catch-all design, you will be amazed how quickly the PoolSkim can fill with debris. Your filtration system will have much less work to do, and it is much simpler to install than traditional wall skimmers.
Pros
Unique design works for above ground and inground pools
Won't make the filter work as hard
Adjusts to water level
Easy connection
Cons
Must have threaded return jest to be able to hook this up
8. GRENNIX Robot Cordless Self-Docking Underwater Skimmer and Pool Cleaner – Automatic Pool Cleaner
The GRENNIX Robot Skimmer is a great choice if you have an automatic pool vacuum. Only weighing in at 7 pounds, it is lightweight, cordless, and has 6000Pa suction power. While it is easy to maintain, it also comes with a 1-year customer after-sales service. This robot cleaner works best on pools up to 645 square feet.
The basked included with the OAI is quite large and will do a good job of collecting leaves and larger debris. The random motion of this skimmer basket helps to make sure that a large area is covered.
Pros
Cordless
60-75 minute battery life
Easy to clean
Cons
May not last long enough for larger pools
9. Waterway Plastics Flo-Pro II Wide Mouth Skimmer Above Ground Swimming Pool Kit
Sale
The Waterway Plastics Wide Mouth Skimmer is a great choice for an above ground pool. This model attaches to the surface of the pool, and it will make cleaning your above ground pool a breeze. There is an 11 inch opening that allows debris to enter and will handle even larger leaves.
Inside the Waterway Plastics Wide Mouth, you will see a large basket that does a great job of collecting this debris before it needs to be emptied. Having to empty a skimmer basket constantly can become a bit of a nuisance. With the Waterway, you will have low maintenance and easy to use solutions.
Pros
Works efficiently and quickly
Works with most above ground pools that are set up for pool skimmers
Affordable model
Durable and long-lasting
Cons
Must have the proper pipe thread to connect the unit
10. Pooldevil Pro Automatic Pool Surface Dirt and Leaf Skimmer Cleaner
Last but certainly not least on our list is the Pooldevil Pro Automatic Pool Surface Dirt and Leaf Skimmer. With this option, you will get to work with your existing pool cleaning device and quickly clean up the debris at the pool's top layer.
With the Pooldevil, the circular flow works to bring all of the pool debris to the PoolDevil unit and collect it all before it entering your pool skimmer basket. Of course, this helps make sure that the pool pump has much less pressure and stays flowing well.
Pros
Easy to put together
Won't need any additional power
Fairly priced
Cons
Mixed reviews on the effectiveness
What Is a Pool Skimmer?
Although a pool skimmer may seem like the part of the pool designed to take out the bugs and leaves, there is actually much more to it than that. The pool skimmer is the part of the pool that pulls all of the water into the filtration system. The skimmer pulls the water in and sends it to the filter to be cleaned. When the skimmer pulls the water in, it also takes the top layer of debris and collects it in the skimmer basket.
Pool Skimmer Parts
The most common pool skimmer parts are skimmer baskets, the skimmer cover, and the skimmer weir flap. The basket is the part of the skimmer that collects all debris; the cover is the top of the pool skimmer that makes sure that nothing falls in from the top. Finally, the weir flap is designed to keep larger items from being sucked into the pool pump and to help keep water flowing into the skimmer.
How Does a Pool Skimmer Work?
There are four main things that a pool skimmer will do. It will help you clean the pool, keep the water chemistry balanced, keep the water moving and assist with vacuuming. Each of these functions is quite important, and it may make you think a bit differently about the pool skimmer's role in keeping your pool clean.
Water Movement
Without the pool skimmer, you would not have water being pulled into your filtration system. As pool owners, we tend to notice the job and functionality that we can see instead of what is going on behind the scenes. We see the pool skimmer taking all of the beetles off the pool's top layer, but it is also pulling in all of the water and sending it through the filtration system.
When the water in a pool sits without movement and is not pulled through the filtration system, there will be issues with algae, bacteria, and more.
Water Chemistry Balance
The pool skimmer is a location where you can leave your chlorine tablets. Many people put them directly in the pool skimmers basket. This helps to ensure that as water is passing through the pool skimmer and into the filter, it is being exposed to this chlorine.
The only problem with doing it this way is that the chlorine tablets tend to deteriorate quite a bit faster when being put in the skimmer basket.
Vacuuming
If you don't have an automatic vacuum, the pool skimmer is where you will be placing your pool vacuum. Simply remove the faceplate on the pool skimmer and put your vacuum in place. The vacuum will be easy to set up, and it will only take a few minutes to clean your entire pool using this method. It also helps to bring the water through the filter and clean the water, and scrubbing the bottom of the pool.
Help the Filter with Cleaning
Last but certainly not least, the pool skimmers are used to help take some of the work off the plate of the filter. The filter has a lot of work to do when it comes to keeping the pool water clean. The skimmer basket can help to ensure that the pool water stays clean and the filter doesn't get burnt out.
The skimmer helps to keep large debris out of the filter; it can also help with oils and hairs. If you use a pool skimmer sock or simply place a few tennis balls in your skimmer basket, a good amount of debris will catch on and leave the pool looking much cleaner. You will visibly see the things that you are keeping out of the filter. This allows the filter to work on cleaning up the smaller particles instead.
Types of Pool Skimmers
There are really only a few types of pool skimmers on the market; however, there are some overall between the different types. You will notice that an above ground pool skimmer is sometimes a floating pool skimmer, and an inground pool skimmer could be automatic. Understanding the different names and types of these skimmers will help you to make sure you purchase the correct one.
Manual Pool Skimmer
A manual pool skimmer is a traditional net on the end of a telescoping pole. The manual pool skimmer will require the pool owner to scoop out anything on the top layer of the pool. Manual pool skimmers are something that every pool owner should have, but they won't be sufficient on their own in cleaning the pool.
Inground Pool Skimmer
An inground pool skimmer is typically built into the side of the pool. The inground pool skimmer works as the suction line for the entire pool. The water is all pulled in through this area, and it is one of the main points of interest when it comes to overall pool maintenance.
Above Ground Pool Skimmer
An above ground pool skimmer is not always built into the wall of the pool. The above ground pool skimmer may simply just clip onto the side, or it could even be a floating option. Depending on the size of the above ground pool, the skimmer could look a bit different. If your above ground pool did not come with a pool skimmer, you still have options for adding one.
Floating Pool Skimmer
A floating pool skimmer will sit on the top of the water and work to clean that top 1/8. The floating skimmers are sometimes attached or tethered to a single area, and other times they are left to move around the pool. These floating pool skimmers can be solar-powered or automatic, or they could simply float around on the surface with no power.
Automatic Pool Skimmer
An automatic pool skimmer is just another name for the traditional pool skimmer that you would see on an inground pool. The water is pulled in through the skimmer; there is usually a flapper on the skimmer entrance. Once the water is pulled in, it is cleaned and then sent back out through the pool's returns. Automatic pool skimmers need us to empty the baskets from time to time, but for the most part, they are low-maintenance skimmers.
Robotic Pool Skimmer
A robotic pool skimmer is very much like a robotic pool vacuum; however, it will sit on the top of your water instead of the bottom of the pool. Robotic pool skimmers can be equipped with Bluetooth technology that will allow you to move them around the pool and focus on different areas. This is going to be the most expensive of any other type on the market.
Solar Pool Skimmer
Solar pool skimmers are a great invention that helps you harness the sun's power in your pool. Solar pool skimmers sit at the top of the water, and they have a small motor on them that will propel them around the pool. The motor is powered by solar energy. You can leave your solar pool skimmer out in the sun during the day to let it charge and then put it on the pool at night to work to clean up bugs before the morning.
Suction Pool Skimmer
Some people will also refer to the suction pool skimmer. These suction-powered skimmers simply attach to the suction line while you are using your suction side pool vacuum. As the vacuum travels around the pool, the skimmer will follow along and pick up debris. This is a simple solution and one that makes sense for pool owners that tend to get quite a bit of debris on the surface of the pool.
Considerations When Buying A Pool Skimmer
Now that you know the different types of pool skimmers, there are a few things to consider before purchasing one for your pool. You will quickly find that the most important thing will be the size of the skimmer you purchase.
Size
The most important part of this decision is choosing something that is the right size for your pool. Most of the time, for a large inground pool, you will need the automatic pool skimmer or something like the robotic. To choose a simple floating non-powered skimmer, you will be putting quite a bit of stress on the filter and very likely not getting the water as clean as you would like.
Type
We went through all of the different types of pool skimmers. Finding one that works for your system can take a bit of research. Some pool owners find that they need two pool skimmer types in order to keep the pool looking good without interfering with the pool circulation system.
Skimmer Basket Size
The skimmer basket size will vary depending on the type of skimmer that you purchase. The larger the skimmer basket, the less often that you need to empty it. If you have a pool with quite a few leaves accumulating on it, the skimmer basket size must be large.
Price
The price of skimmers will be anywhere from $50 to over $500. The price range is very depending on the model of skimmer you purchase. For something like a robotic pool skimmer, you will pay quite a bit more.
Features to Look for in Pool Skimmers
A few features that you should look for in a pool skimmer are the weir, the durability, and the access that you have to the skimmer. These features will make working with the skimmer much easier and could save you some time.
Flappers/Weir
The weir is the small door on the skimmer that will open and close as water is passing through. The weir is designed to keep large debris out of the filter. Things like pool toys or even a frog that may have jumped in the pool overnight. Not all pool skimmers have this feature, and it could mean that you will be dealing with a bigger mess in your skimmer basket.
Durability
Remember that pool skimmers are going to spend most of their time in the water. Equipment that is not made with durable materials and anti-rust coatings will eventually start to deteriorate in the pool water. Choose something that is built to last.
Access
When the pool skimmer is finished collecting the surface debris, it needs to be cleaned and emptied. This process should be simple, but you must make sure that your skimmer is easy to access. If it takes you six minutes to dismantle the skimmer basket each time, this will be more trouble than it's worth. Choose a product that allows for quick and easy skimmer basket cleanings.
How to Clean a Pool Skimmer
Cleaning a pool skimmer should be a very easy process. Here are the steps for cleaning your pool skimmer. This process is going to be the one you would follow for a traditional automatic skimmer.
Step 1: Open the Skimmer Top
You will need to open the top of the skimmer so that you have access to the skimmer basket.
Step 2: Remove the Basket and Empty it
Next, you will take the basket out so that it can be emptied. Depending on the type of basket you have, the way you remove it will vary. We like the skimmer baskets that have a handle near the top. These make it easier than have to reach your hand into the debris that was collected.
When you dump out the surface debris that your skimmer collected, don't leave it right next to the pool. All of this debris took some work and some time to collect. Dispose of it in an area that will not allow it to push right back into the pool.
Step 3: Rinse Basket if Needed
If the pool skimmer basket was really covered in debris and dirt, you could rinse it with some water before putting it back in the pool. These skimmer baskets tend to rinse clean in a matter of seconds.
Step 4: Replace Skimmer Basket Check for Functionality
The last step is to put your skimmer basket back in place. Check for a minute and make sure that everything is functioning the right way. If the basket is twisted or not level, it could change the water flow and filtration in your pool.
When to Clean a Pool Skimmer
We recommend cleaning your pool skimmer at least once a week. Ideally, you will want to clean the skimmer two times per week during the busy season. Ensuring that the skimmer basket stays clean will add to the overall experience you get when swimming in the pool. When debris sits in the baskets, it can smell or breakdown and start adding contaminants back to the water.
Pool Skimmer Maintenance Tips
Use a skimmer sock to help keep hair and oils out of the pool filter. If you don't want to purchase a skimmer sock, pantyhose can also do the trick
Sale
20-Pack of Pool Skimmer Socks
Filter Saver Pool Socks - Dive into a cleaner, clearer pool experience. Our pool skimmer socks are made from durable elastic and ultra fine nylon mesh. It serves as a protective net, capturing leaves,...
Maximize Filter Life - Our pool skimmer socks are a barrier between your pool's filter and the debris that can clog it. This helps to prevent damage to your filter and extend its lifespan
Easy to Maintain and Replace - Less backwashing and more time for actual swimming. Our filter socks for pool skimmer baskets simplify the cleaning process. Wash off with a garden hose or replace every 4-8...
Fits Most Pool Skimmer Baskets - Compatible with a wide variety of pool filter baskets, fit for Hayward, for Pentair, for Intex, and for Swimquip baskets. Suitable for both inground and above-ground pool...
Make sure that the water level in your pool is always capable of pushing water through the skimmer weir. If the water level is too low, the skimmer can't work to clean the top level, and the filtration system could burn up with no water being pushed through
If your skimmer basket does not sit in without floating up, you can use a rock to keep it down and in place; just remember the rock when you are emptying debris
Try to keep small pool toys out of the skimmer basket; they will take up room that other debris could have fit in the basket
The more you clean your pool skimmers basket, the easier it is to keep the pool clean; you may be surprised by how much is collected in there after a day of the skimmer running
Pool Skimmer FAQ
What Does a Skimmer Do in a Pool?
A pool skimmer helps to keep the pool clean and the water flowing properly. A pool skimmer pulls in the water that needs to pass through the filtration system. As the water is pulled in, the top layer is cleaned of any leaves, bugs, and other small debris.
How Do I Know if My Pool Has a Skimmer?
You will visibly be able to see if your pool has a skimmer. Looking at the different types of pool skimmers shown above will help you narrow down further which type of pool skimmer you have. The automatic pool skimmers will be very easy to spot as they will be built into the wall of your pool.
Where Should a Pool Skimmer Be Placed?
A pool skimmer can be placed anywhere on the wall of the pool. If you are looking at a spot to place a floating pool skimmer, we recommend tethering it to a spot just before reaching the skimmer weir. This helps to assist the skimmer and the filter from becoming overrun with debris. The robotic and floating pool skimmers can float around the pool freely and still be able to get the job done.
Is a Pool Skimmer the Same as a Filter?
The pool skimmer and the filter are different. The skimmer is used to pull the water into the filter, where the filter will help to remove small particles from the water and bacteria. On the way into the filter, the skimmer takes out any leaves or large bugs that would be a bit too large for a filter to have to deal with. The pool skimmer is the first line of defense in filtration system cleaning.
Swimming Pool Skimmer Recap
By now, you should be ready to purchase a swimming pool skimmer for your pool. This helpful piece of equipment will keep your pool cleaner and make it more desirable to swim in. Let's face it, jumping into a pool filled with leaves and bugs is not anybody's idea of a good time. If you find that one pool skimmer doesn't seem to keep the pool clean enough, you can always have more than one installed in your pool. A combination of a floating and an automatic can be an excellent way to get debris out of the pool before it falls to the bottom.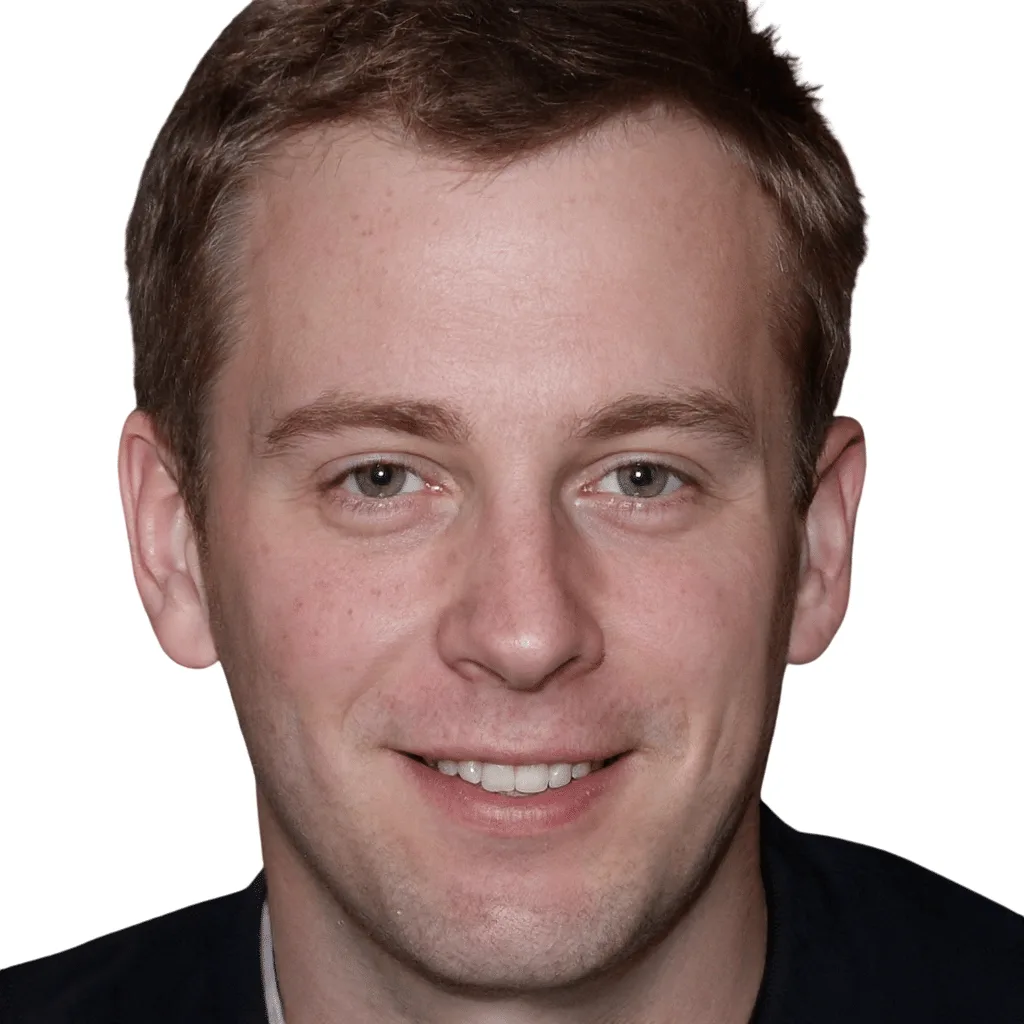 For over 15 years, Sean Moore has been sharing his love and enthusiasm for swimming pools and hot tubs with everyone he knows. His goal is to help everyday people DIY their maintenance to save money by teaching how to properly take care of your equipment, safely and correctly balance chemicals, and extend the life of your water oasis.
Pricing on this page was last updated on 2023-10-01