If you are one of those people that has about 45 things to accomplish in a day, the last thing you need is to remember to turn the pool pump on and off manually. There is no need to ever touch your pool pump switch with the use of an automatic timer.
Remembering to turn your pool on and off during the course of a day is tedious. Install a pool timer, and you will keep your pool clean and the water filtration system doing its job.
There are lots of questions about pool timers and their settings, options, and functionality. Let's take a look at some of the best pool timer choices on the market.
The 10 Best Pool Pump Timer Reviews
Intermatic T104M Mechanical Time Switch Mechanism Only
BN-LINK 7 Day Outdoor Heavy Duty Digital Programmable Timer BND/U78, 125VAC, 60Hz, Dual Outlet, Weatherproof, Heavy Duty, Accurate...
DEWENWILS Pool Pump Timer, Outdoor Digital Light Timer, 2HP 40A 120-277 VAC, 7-Day 20 ON/Off Programmable Timer Switch for...
GE Heavy-Duty 7-Day Digital Box Timer Switch, Metal, Tamper Resistant, Battery Backup, Universal Voltage, 120, 240, 277 VAC, NEMA...
DEWENWILS Pool Pump Timer, Outdoor Wi-Fi Box, Heavy Duty 40A 120-277 VAC 2HP Wireless Controller Timer, Water Heater, Compatible...
Intermatic T104M Mechanical Time Switch Mechanism Only
BN-LINK 7 Day Outdoor Heavy Duty Digital Programmable Timer BND/U78, 125VAC, 60Hz, Dual Outlet, Weatherproof, Heavy Duty, Accurate...
DEWENWILS Pool Pump Timer, Outdoor Digital Light Timer, 2HP 40A 120-277 VAC, 7-Day 20 ON/Off Programmable Timer Switch for...
GE Heavy-Duty 7-Day Digital Box Timer Switch, Metal, Tamper Resistant, Battery Backup, Universal Voltage, 120, 240, 277 VAC, NEMA...
DEWENWILS Pool Pump Timer, Outdoor Wi-Fi Box, Heavy Duty 40A 120-277 VAC 2HP Wireless Controller Timer, Water Heater, Compatible...
1. Best Overall: Intermatic Mechanical Time Switch Mechanism
The Intermatic T104M is the best overall pool timer mechanism. This is a simple and easy-to-use model that gives you 24-hour control over your pool. You can have up to 12 on/off operations in the course of the day. This means if you want to run your pump for a few hours in the morning and then again in the afternoon, you can easily program that. The manual override helps for those times you need to shock your pool and keep the pump running a little longer.
Pros
Classic intermatic design
Lots of programmabilities
Fair pricing
Cons
Not as easy to use as a digital timer
2. Best Value: BN-LINK 7 Day Outdoor Heavy Duty Digital Programmable
7 Day Outdoor Heavy Duty Digital Programmable Timer
✓ VERSATILE & CUSTOMIZABLE: Easily set up to 8 on/off programs for the timer's two grounded outlets. Outlets are controlled simultaneously, and settings can be as short as one minute.
✓ JUST SET & GO: Choose your own individual days or simply select one of the convenient pre-set combination days. Switch to Daylight Savings mode with a press of a button. This outside timer is equipped...
✓ PROTECT YOUR HOME: Activate the "Random" Vacation mode to randomize your programmed lights. Make your home look "lived in" even when you're away.
✓ FOR OUTDOOR AND INDOOR USE: Crafted from flame retardant PC housing, this digital timer is resistant to the elements. Its weatherproof and waterproof features make it perfect for outdoor applications,...
✓ SAFE & RELIABLE: Heavy duty material, 18 inch cord, and two grounded outlet makes it safe and durable. Rating: 125V, 60 Hz, 15A/1875W Resistive, 8A/1000W Tungsten.
The BN-LINK is a 7-day outdoor timer. This is a good choice for both your swimming pool and even your outdoor lights or other features. One of the things we like about the BN-LINK is that it is easy to program, and you can attach it directly to an outlet. The model is weatherproof and safe even in bad weather. Although this model is simple and affordable, we don't love it for a heavy-duty pool timer for an inground pool. Use this one for the above-grounds and spas as well.
Pros
Built for outdoor use
Long-lasting backup battery
Easy-to-read display
Cons
Not hardwired in, may not be best pool time for an inground pool system
3. Best Premium: DEWENWILS Outdoor Digital Water Heater Timer Box for Pool Pump, Waterproof Heavy Duty
Sale
Outdoor Digital Water Heater Timer Box
[Easy to Install & Program] Easy to assemble in a few minutes. Up to 7 ON/ OFF mode settings meet all your daily needs. After setup, the outdoor timer for pool pump enables consistent scheduling for the...
[Multiple Settings & Energy Saving] You can freely schedule your connected devices with options of always ON/ OFF, RANDOM mode and DST mode, MODE button could be used as a manual switch to turn it ON/ OFF...
[Wide Application] Our pool controller offers a maximum capacity of 40 Amp 2HP load and can operate with multi-voltages ranging 120/ 240/ 277 VAC, which suitable for a wide range of outdoor/ indoor...
[Weatherproof & Durable] Equipped with metal cover and waterproof pad, the heavy duty pool timer effectively prevents rainwater from infiltrating the junction box via the aperture. The operation...
[Accurate Operation] With weekly repeat settings, this pool timer switch ensures devices activated in minute increments and adhere to set schedules without fail. Built-in backup battery could maintain all...
The Dewenwils Outdoor Digital Timer is a great choice for pools, pumps, and fountains as well. We like the Dewenwils model's programmability and the fact that it comes with a box to keep it protected from the weather. The box will handle well in temperatures from -40 degrees to 140 degrees. Most pools can't even handle these temperatures! With multiple settings and a manual on/off switch, this should give you everything you need in a quality pool timer.
Pros
Can also be used as a light timer
Box keeps the time switch in good condition
5 different setting options
Cons
May require professional installation
4. GE Heavy-Duty 7-Day Digital Box Timer Switch
Heavy-Duty 7-Day Digital Box Timer Switch
Weatherproof housing – A rugged, wall-mount, metal NEMA-3R enclosure with lockable door withstands the elements for outdoor use while protecting wiring and settings against tampering
Universal use – The time switch automatically configures itself for 120-277VAC loads up to 40A and allows as many as two 120VAC devices to be connected with options for single- or dual-load control
Scheduling options – Up to 9 programs can be scheduled throughout the week while the convenient override switch interrupts the timer cycle when not needed
Versatile switch – Single-pole single-throw and double-pole single-throw compatibility supports a variety of setups to power fans, pumps, pool heaters, AC units, heating and ventilation systems, and more
Reliable connection – Convenient block terminals hold wires securely
GE is a very well-known name when it comes to heavy-duty pool timers. This particular model is a 7-day timer perfect for pool pumps, outdoor lights, and fans. The programmable settings allow for several different options. You can program for the day, for the summer, or on a 7-day cycle. The timer comes with a rain and rustproof metal housing box that is also lockable. If you are worried about young hands getting involved with the pool pump and controls, the GE will keep them blocked out.
Pros
Timer comes with an impressive housing
As heavy-duty as Intermatic timers
Gives pool owners lots of control
Cons
GE Products are sometimes priced a bit higher
5. DEWENWILS Outdoor Smart WiFi Outlet Box, Heavy Duty 40A 120-277 VAC 2HP Wireless Controller Timer Switch for Pool
Outdoor Smart Wi-Fi Outlet Box
[Versatile Timer Function] This wifi pool pump timer can turn your devices on/off automatically at scheduled times with options of programmable timer, random and countdown modes. You can set up to 12...
[Easy to Wire & Set] The pool timer is WiFi enabled, effortlessly integrated with your existing router without any additional setup. There are two updated jumper wires coming with the package, which ensure...
[Remote & Voice Control] Compatible with ECO Plugs App, Alexa and Google Assistant, this water heater timer allows you to turn on/off connected devices by your smartphone from anywhere or via simple voice...
[Heavy Duty & Weatherproof ] With max of 40 Amp 120 - 277 VAC, 2HP load, metal sealed cover and waterproof pad, this pool controller is ideal for outdoor/indoor heavy-duty appliances like pool pump, water...
[1-Year Warranty & Economy] 1-year warranty and lifetime technical support, if you encounter difficulties with the installation or programming of the, please feel free to contact us. UL listed for quality...
Most people buy pool timers so that they don't forget to put their pool pump on. However, this Dewenwils Outdoor Smart WiFi box takes your control to a whole new level. With this model, you can control your outdoor time with your voice or from your phone. Certainly, not having to go outside and spend time programming this is worth the little extra you will pay for this filter pump timer.
Pros
Wireless enabled
Timer comes with a durable outdoor box
24 hours and 7 days programmable
Cons
Initial setup will take a bit of time
6. Intermatic P1131 Heavy Duty Above Ground Pool Pump Timer with Twist Lock Plug and Receptacle
Sale
Intermatic Heavy Duty Above Ground Pool Pump Timer
CONVENIENT SCHEDULING - Set 2 ON/OFF settings per day with removable trippers, allowing for customizable operation.
DURABLE OUTDOOR ENCLOSURE - Built-in outdoor rated enclosure with a clear flip cover that ensures reliable performance even in harsh weather conditions.
VERSATILE PLUG OPTIONS - Equipped with a grounded standard or locking type NEMA plug and receptacle for easy installation and secure connection with a 22" cord.
WIDE RANGE OF APPLICATIONS - Rated for a 1 HP motor, this timer is perfect for controlling water fountains, aerators, landscape/holiday lighting, pool filter pumps, and more.
When dealing with an above-ground pool, the pool timers you need may be a little less involved. This simpler version from INtermatic is built specifically to help pool owners that have an above-ground pool. With this model, there are two on/off settings per day. This should help to keep your pool looking clean even during the summer months. The adjustable timer on the Intermatic P1131 is covered with a panel that will keep it protected in poor weather.
Pros
Built specifically for above-ground pools
Easy to program
Fair price
Cons
Not a great choice if trying to program lights, spa, and other outdoor features in addition to the pool
7. GE Z-Wave Plus 40-Amp Indoor/Outdoor Metal Box Smart Switch, Direct Wire
Sale
40-Amp Indoor/Outdoor Metal Box Smart Switch
WEATHERPROOF – A rugged, wall-mount, metal NEMA-3R enclosure with lockable door withstands the elements for outdoor use while protecting wiring and settings against tampering.
UNIVERSAL USE – With multiple configuration possibilities, the double-pole/single-throw switch supports 120-277VAC and up to 40A. Up to two 120VAC device can be connected with options for single- or...
ENERGY MONITORING – Remotely track Watts and kilowatt-hours when connected to a compatible Z-Wave hub that supports energy monitoring.
OPERATION MODES – An integrated toggle switch allows the choice of manual or remote operation with ON, OFF and Z-Wave modes. Indicator LEDs are visible on the front of the housing to display power status...
EASY-ACCESS WIRING – Clearly numbered screw terminals provide fast, secure connections and are protected from accidental contact by a clear plastic guard.
Here we are with another high-functioning option from GE. This is a 24-hour timer that is also a perfect choice for a smart home. The NEMA-3R enclosure with a lockable door helps to keep your electronics protected even during poor weather. The GEZ comes with multiple configurations and really allows you to track how much energy you are using. Understanding what it takes to keep your pool clean but keep your power bill in check is very valuable.
Pros
Remote energy monitoring
Wireless control
Indicators LED's so you don't have to open housing
Cons
Pricing on the wireless outdoor timer options is generally quite a bit higher
8. Intermatic Pool/Sprinkler/Irrigation Timer 24 Hr Mechanical
When purchasing an Intermatic timer, you will not always get the box that protects the control. With this model, you will get the 24-hour time with 15-minute intervals and the box to keep your controls from being damaged. The on/off override on the Intermatic pool filter timers really helps ensure that your programming does not get changed or altered if you have to do some manual pool maintenance. This is a heavy-duty model that will work quite well for inground swimming pools.
Pros
Comes with a timer and a box
Pool timer works for irrigation as well
High-quality parts
Cons
It should probably be installed by a professional to ensure accuracy
9. Intermatic 3-Circuit Pool/Spa Digital Time Switch
Sale
When purchasing timers for pool pumps, you will notice that there is often a dial that looks like a small clock. These dials will be adjusted and turned to help make sure that the timing is set exactly. However, if you are not great at seeing what you are doing, a digital display is essential. This Intermatic P1353ME provides a digital display. This particular model also allows people to program more than just a pool with their pool pump timers.
Pros
High-quality model
Easy to see and read
Programmable in 15-minute intervals
Cons
Anytime a timer works for more than one device, the price is significantly increased
10. NSi Industries TORK Indoor/Outdoor 40-Amp Universal Multi-Volt Electromechanical Appliance Timer
Sale
Indoor/Outdoor 40-Amp Universal Multi-Volt Electromechanical Appliance Timer
AUTOMATE YOUR HOME/OFFICE: The timer allows you to turn on and off your air conditioners, water heaters, pumps, signs, lamps, fans and other appliances automatically during a 24-hour cycle and once...
SIMPLE TO USE: Pull all the tabs up to define the OFF state duration, push all the tabs down to define the ON state duration. Rotate dial clockwise to set time, aligning desired time with arrow. Set slide...
CONVENIENT SCHEDULING AND FEATURES: The timer features multiple on/off setting and is designed with captive tabs, allowing for as little as 15-minute time intervals. The timer features automatic voltage...
COMPATIBILITY: The timer is compatible with incandescent, compact fluorescent and LED light bulbs
The NSI timer can be used as a pool pump timer and for fans, air conditions, or water heaters. This is a very easy-to-use model, and you can adjust your time within seconds. The NSI features 15-minute time intervals and a real-time clock face to make programming much easier. This model will be similar to the Intermatic, and it is considered good for both aboveground and inground pools.
Pros
Good for lots of outdoor uses
Programmable in 15 minutes or less
Easy to rotate the dial
Cons
What Is a Pool Pump Timer?
Pool pump timers help pool owners to turn their pool on and off automatically at the same time each day without having to do it manually. A pool pump timer allows pools to get an adequate amount of run time with the filter cleaning the water thoroughly. When pool owners forget to run their pool pump or run it inconsistently, it allows algae and bacteria to grow. Responsible pool owners will keep their timer well-programmed if they want their pool water to stay clear.
How Does a Pool Pump Timer Work?
A pool pump timer is either hardwired or plugged directly into an outlet. The pool pump is then run through this outlet so that the timer controls the power. The pool owner can set the timer to turn the filter on and off at the appropriate times. Pool owners can monitor the amount of electricity they are using and how effective their filter is at cleaning their pool.
Types of Pool Timers
As you probably noticed from our list of the top ten best pool pump timers in 2021, several types of timers are on the market. Let's look at a few of these so you know which ones will work for your pool.
Programmable Timer
Programmable timers are simple models that allow you to turn a device on and off, usually once per day. The schedule will repeat itself each day.
24-Hour Plug-In Timer
A 24 Hour Plug-In Timer plugs into the outlet, and then the pool pump plugs into that plug-in timer. With a 24-hour timer, you can usually turn a device on or off two times per day.
Intermatic Pump Timers
Intermatic pump timers allow pool owners to change the hours and settings for each day or repeat day in and day out. Intermatic pump timers usually have an override when you don't want the pump to run because of other maintenance.
Intermatic Dual Timer
A dual timer will allow you to run more than just your pool pump, all from using the same timer box. Essentially you can get your pool and your spa or even your pool and your outdoor lights all working from the same timer box.
Variable Speed Pumps
Variable-speed pool pumps run at different speeds. You can keep water flowing lightly, or you can really push the water through the pool system. Since pool owners can adjust the settings on their variable speed pumps, a timer is built into the pump.
The timer will tell the pump when to run on high and when to run on low. Variable speed pumps can help to save money and a lot of electricity as well.
Why Bother Getting a Pool Pump Timer
The most important reason to get a pool pump timer is to ensure that your pool stays clean. With all that goes on in the day of any homeowner, there is a high likelihood that you will forget to turn the pool pump on and off throughout the day.
With a pool pump timer, you will know that your pool is getting the minimum amount of run time each day. This allows the water to flow properly, be cleaned by the filter, and hopefully prevent further algae growth as well.
Considerations for Buying a Pool Pump Timer
When buying a pool pump timer, there are a few things that you will need to look for. Ensuring that you get a proper time will help make sure that this purchase is one that you won't have to make again for a long time!
Outdoor Use
Ensure that you purchase a heavy-duty outdoor timer with a waterproof cover or metal enclosure. There are lots of other timers on the market, but you will want to choose items capable of handling rain and difficult weather conditions. Many timers are sold with a protective case, yet the timer itself is still weatherproof.
How Many Devices Can It Control?
Do you need to control your pool pump, your hot tub, and your outdoor lights? Look for an outdoor timer that can handle several different applications. You will need some flexibility in the wiring design and the ability to do some electrical work.
Timers that can control more than one device are usually priced quite a bit higher, but they serve as a concise and neat way for a homeowner to control their outdoor electronics.
Wireless Technology
Some pool pump timers are wireless. This means that you can control the settings from your computer or phone. These wireless timers are very easy to program because you won't be standing there turning a manual dial. If you are worried about the ease of programming, look for wireless technology.
Hardwired
Many of the outdoor pool pump timers are going to be hardwired into your electrical system. This means that they are not simply just plugged into the wall. If this is the case, you are going to need an electrician for installation. This is necessary for most inground pools; however, many above-ground pools do just fine with a plugin pool timer.
Case
Some pool pump timers come with a weatherproof case, and others are more like an electrical piece that should be put in a case to protect the equipment itself. Make sure that you know what you are purchasing and that you are properly protecting the timer that you install.
Pool Pump Timer FAQs
Can I Put a Timer on My Pool Pump?
You can and should put a timer on your pool pump. Not only are you going to cut energy costs, but you will be a much better pool owner if you run your pool timer consistently. Pool water needs to be moved and sent through the filtration system. If the pool pump is not on, the filters can't and won't do their job. You will end up with a swimming pool that nobody wants to swim in. Keep in mind that the pool pump timer will not work in the event of a power outage.
What Kind of Timer Does My Pool Pump Need?
It is best to choose a pool timer that has several different configurations and settings. You will also most likely need something that is rated for outdoor use. Most pool timers are placed in garages, sheds, or even exposed completely outdoors. The most popular brand for the pool pump timer is going to be the Intermatic. These timers will give you complete control over your swimming pool and help with ground pools and above-ground pools.
How Much Does It Cost to Install a Pool Pump Timer?
Luckily a pool pump timer is something that many pool owners will be able to do independently to save quite a bit of money. Pool timer options will range from around $50 to several hundred dollars. If you need your pool timer to be hardwired into the system, make sure you use an electrician or a certified pool company to help you. When dealing with electricity and water, it is best not to attempt yourself if you are unsure how they work.
How Much Money Will You Save by Installing a Pool Pump Timer?
You can save a significant amount of money by installing a pool pump timer. Instead of running at all times, you can run your pool pump only when necessary and decrease your power bill. The amount you save will depend on the time of pool pump you have and the amount of time that you are currently running it.
Is It Okay to Run a Pool Pump 24 Hours a Day?
Although it may be ok for some pool pumps to run the pump for 24 hours a day, it is generally not recommended. The motor on the pool pump is like any other electrical or mechanical device. Over time it will start to deteriorate, and you will need to replace it. Try to consider the lifespan of the product and balance that with the needs of your pool. Your pool should not need the pump running 24 hours a day 7 days a week.
Is It Better to Run a Pool Pump at Night or Day?
It is best to run your pool pump during the day. You can make sure that there are no issues with your pool pump for starters if you are awake and listening to it. You can also help your pool by running the pump during the hours of the day while the sun is shining on the pool so brightly, which increases algae growth. Lastly, your pool pump may make some noise, and if you run it all night, you could disrupt your sleep and that of your neighbors as well.
How Long Should You Run a Pool Pump Each Day?
How long you run a pool pump depends on where you live and the condition of your pool. The season will also change how often you run the pump. For the most part, you will want to run your pump for no less than 6 hours but no more than 12 hours a day.
How Do You Know if Your Pool Timer Is Bad?
Your pool pump timer is bad if it is inconsistently turning your pool on and off. Most people will become very accustomed to their pool being on during certain times of the day. If you notice your pool doesn't seem to be running or the pool seems dirtier than usual, check the timer first.
In fact pool pump timers are going to be cheaper to replace than an entire pump or filter. Finding out your pool pump timer needs replacement is not all that bad!
Pool Pump Timers Overview
By now, you should know everything there is to know about pool pump timers. As we often talk about, pool maintenance comes down to consistency. If you are consistent with the work you are put in, you will have much fewer issues to deal with.
One way to remain consistent is to use a timer. You will have no excuse for forgetting to turn your pool pump on and off, and chances are you will end up saving a few dollars on your energy bill. Pool pump timers are worth the investment; just make sure to get one built for outdoor use.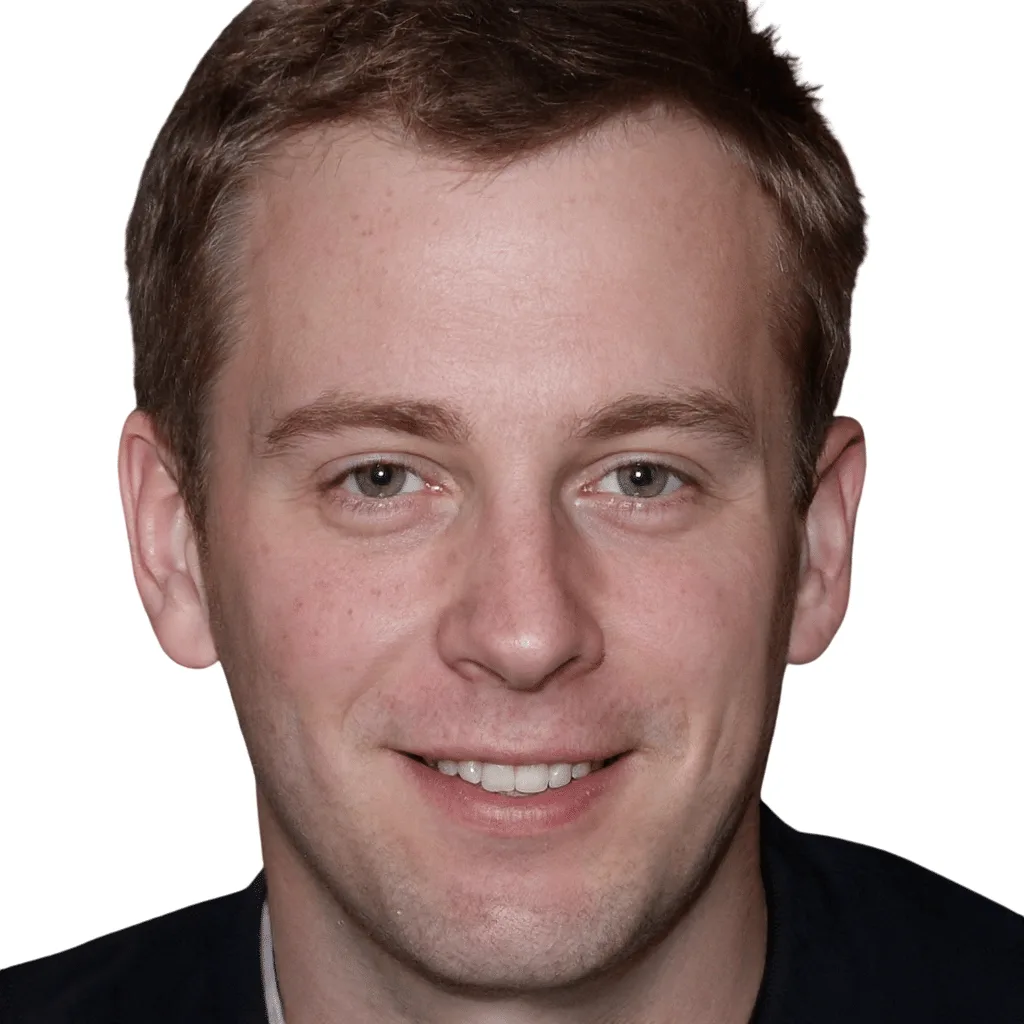 For over 15 years, Sean Moore has been sharing his love and enthusiasm for swimming pools and hot tubs with everyone he knows. His goal is to help everyday people DIY their maintenance to save money by teaching how to properly take care of your equipment, safely and correctly balance chemicals, and extend the life of your water oasis.
Pricing on this page was last updated on 2023-12-04