If you have a picture in your mind of a dream backyard, chances are it includes a pool that is lit up at night. Having a pool light can make your pool look completely different at night and really change the overall look of your pool.
There are several ways to add light to your pool. Some of these will be installed as part of the pool itself, and others can be added as an addition to the pool. Let's look at the different types of lights you can put in your pool and why you may want to.
What Are Pool Lights?
Pool lights are lights that will illuminate your pool when it gets dark outside. Some pool lights are going to be located underwater, and others will be floating in the pool. The lights can be LED, or they may be solar lights.
Regardless of the type of light you want in your pool, you must be careful that you use something intended for pools. When you mix, water and electricity problems could come up. Take some time to choose a lighting type that works well for your swimming pool.
Related Article: The 10 Best Pool Shock Options
Why Should You Light Your Pool?
There are a few reasons that you may want to light your pool. Most of the reasons you will want to light your pool centers around the fact that it looks great. A pool light can spill over into the yard and highlight the entire pool area and yard.
If you happen to have a fountain or a waterfall, the light can enhance these features and make them stand out. Another great reason to light your swimming pool is for safety. If you are having a party at night and you have an in-ground pool, a light can help to keep people safe and from falling into the pool area.
Best Above Ground Pool Lights
Blufree 3.3" LED Floating Pool Lights for Bathtub Fountain Hot Tub, IP68 Waterproof Color Changing Pond Light Magnetic LED Lights...
Homly Rechargeable Submersible Pool Lights with Remote, Waterproof Underwater Charging Battery Operated Controlled 16 Color...
LOFTEK LED Dimmable Floating Pool Lights Ball, 16-inch Cordless Night Light with Remote, 16 RGB Colors & 4 Modes, Rechargeable &...
Blibly Swimming Pool Lights Solar Floating Light with Multi-Color LED Waterproof Outdoor Garden Lights…
Eapmic 12V 45W Pool Light Underwater Color-Change LED Lights RGB IP68 with Remote (45W)
Blufree 3.3" LED Floating Pool Lights for Bathtub Fountain Hot Tub, IP68 Waterproof Color Changing Pond Light Magnetic LED Lights...
Homly Rechargeable Submersible Pool Lights with Remote, Waterproof Underwater Charging Battery Operated Controlled 16 Color...
LOFTEK LED Dimmable Floating Pool Lights Ball, 16-inch Cordless Night Light with Remote, 16 RGB Colors & 4 Modes, Rechargeable &...
Blibly Swimming Pool Lights Solar Floating Light with Multi-Color LED Waterproof Outdoor Garden Lights…
Eapmic 12V 45W Pool Light Underwater Color-Change LED Lights RGB IP68 with Remote (45W)
1. Blufree Floating Pool Lights, LED Color-Changing Magnetic Pool Light
Blufree Floating Pool Lights
【LED Lights Shape Starfish 】Unique starfish lights design gives you an amazing visual experience. It comes with 10 bright LEDs with multi-color options, creating an amazing light show. Colorful...
【Color-changing Floatable Lights】This magnetic color-changing light is quite different from other submersible LED lights, it can float on the water for decorating your pools and ponds with colorful...
【Widely Use Magnetic Pool Wall Light】The starfish lamp can be used indoors and outdoor, in swimming pools, ponds, fountains, ice bucket, or as a light decorations or "wall wash" for a party or wedding....
For an above-ground pool, the floating light is usually going to be the best choice. Unless your pool is wired for an underwater light, you will need to get a floating option. These floating options are usually very fairly priced and can give a great view of your pool.
The BluFree lights are color changing and floating, and they are LED lights. There are seven different colors available, and you can switch the color that the light changes to on and off. It is worth putting several of these in your above ground swimming pool for the price and efficiency.
Pros
Fair pricing
Color changing
LED Pool light
Cons
2. Homly Pool Lights
Homly Pool Lights
🔋 (Newest) Bright Rechargeable Submersible Lights: Rechargeable Pool Light, More Brighter. Save your money! HOMLY submersible light features a high-capacity rechargeable battery (2600mAh) that charges...
💪 Suitable for Uneven Surfaces, Magnetic Water Fountain Lights: Unlike the traditional suction lights with cups in the past (only applicable to smooth surfaces), we have adopted a new bonding method,...
🌈 Remote Control Color Change LED Lights: color change RGB pool light has 16 kinds of stable color, 6 kinds of dynamic modes (FLASH1/2, FADE1/2, SMOOTH1/2), 3 timer modes (2h, 4h, 6h), 5 kinds of...
The Homly pool lights are a great choice if you are looking for something to put around your entire above-ground pool's edge. These pool lights will attach either via magnet or suction cup. They are very easy to install, and you can control them with a remote.
The Homly pool light is an impressive product that you can add to your swimming pool in a matter of minutes. You will also get the ability to change the light bulb's color to get the proper look that you want in your yard.
Pros
Fairly priced for a set
Great for in-ground or above ground pools
Underwater light
Cons
Batteries will wear out over time; watch for leaks
Best Floating Pool Lights
3. LOFTEK LED Dimmable Floating Pool Lights Ball
LOFTEK LED Dimmable Floating Pool Lights Ball
【Amphibious Led Pool Lights With Large】LOFTEK Cordless light-up ball's excellent waterproof performance allows it to float, which is suitable for pool light, garden light, path light, deck light....
【Customizable Color Led Glowing Globe】16 static RGB colors, 5 brightness adjustments and 4 dynamic lighting modes(FADE, SMOOTH, FLASH, STROBE), 2 control methods(remote and button), and soft lighting...
【 Waterproof Floating Pool Light】LOFTEK LED sphere lights are made of high-quality polyethylene and thicken the sealing ring so that the waterproof level reaches IP65. Moreover, the sphere shells are...
A floating pool light is a great choice for people that want a simple and elegant light show. The LED Loftek pool light balls are a great choice for an LED pool light that stands out and looks beautiful on the surface of your pool's water.
You can buy these LED dimmable lights in several different sizes, and you can use the remote to control them. We find these floating lights to be some of the easier options to maintain, and they are certainly quite fun to work with as well.
Pros
Can combine colors and sizes for a unique look
LED gives off a strong light
Light bulb has a long life
Cons
The larger floating balls get pretty expensive
4. Swimming Pool Lights Solar Floating Light with Multi-Color LED Waterproof Outdoor Garden Lights
Sale
Floating Pool Lights
★★★ No More Need to Charge & Environmental protection - The swimming floating Pool Lights is fully charged by solar power for about 8 hours. The battery is built-in it and it absorbs solar energy...
★★★ 16 RGB Colors and 4 Modes - You can turn on/off by the remote, the remote control distance within 13ft. Switch between 16 different color options and 4 illumination modes with the remote control,...
★★★ Super Waterproof: IP68 Waterproof,so the solar floating light can be used indoors and outdoors, even on rainy days or swimming pool.
★★★ Best Pool Decor Light: this Solar LED Lights Inflatable Floating LED Lighting - Floating lights can be used to stunning effect. They float on the surface of the swimming pool and come in all...
★★★ Provide the Best Service: Please feel free to contact with us .Any problems for the products, we will provide the warranty .
The unique thing about the Blibly floating swimming pool balls is that they are something that you can use in the yard and float on the pool as well. You will charge these by letting them sit out in the sun, and it will absorb solar energy and light during the day.
Luckily these Blibly lights also have a remote control and 16 different color options as well. We love this option for both the pool and the walkway to the pool. If you want to make your backyard a bit safer overall, this is the way to go.
Pros
Can be used around the pool or in it
Solar powered
16 different color settings
Cons
Will need several to cover a large yard
Best Underwater Pool Lights
5. Eapmic 12V 35W/45W Pool Light Underwater Color-Change LED Lights RGB IP68 with Remote (45W)
Pool Light Underwater Color-Change LED Lights
Perfect compatibility - Great for high bay, low bay, swimming pools and wherever high output lighting is needed . 45 Wattage: 45W(4500lms, 450pc leds), Diameter:θ29.5cm*H6cm.Voltage input: AC12V.Light...
RGB Color changing&switch/remote design - With 7 fixed colors and lighting models supplied through remote control and switch control,changing shows that offer hundreds of color combinations, your...
High quality PC lamp body, completely sealed design, high temperature resistance to maintain reliability and durability. IP68 waterproof with epoxy filled inside to make it 100% waterproof.
Long working life: up to 50000H working hours.Low power consumption, Over current protection,high stability.And It's fashionable, creative, and a very useful accessory.Easy to Install.
There are two underwater light options on the market. Those that are hardwired into the pool's electrical system and those that are independent of that system. If your pool comes with all of the wiring and the connection for a light, the Eapmic 12V is a great choice.
With this pool and spa light, you will have the ability to change the color using the included remote. One of the best things about this LED pool light is that it barely uses any electricity. If you want to put on some great light shows in your pool, this is a great choice to consider.
Pros
Low energy consumption
LED lighting is long-lasting and durable
Color changing remote
Cons
Need to know how to wire it
6. EFX Premium Submersible LED Lights with Remote
Premium Submersible LED Lights with Remote
💧 WATERPROOF POOL LED LIGHTS WITH REMOTE - EFX LED outdoor accent lights provide a sense of waterproof led light coziness to your home. Stage an unforgettable light show in your pool with our LED...
💪 LIGHTWEIGHT, SMALL LED LIGHTS BUT DURABLE - Our battery powered small LED lights are lightweight to protect fragile and thin surfaces from scratching or breaking. At the same time, they are durable,...
🔆 LED POOL LIGHTS WITH MULTICOLOR SETTINGS - Our led lights waterproof design allows 16 static color modes (for cooler & warmer tones) and 4 dynamic color-changing modes (flash, strobe, fade, and...
🔋 EASY TO CHANGE LED BATTERY POOL LIGHT - Make your fountain a showpiece with our easily installed small led lights battery powered by 3 x AAA batteries. Unscrew the back of the LED light unit, place...
The EFX Premium Submersible LED Lights do not need to be wired into your pool's electrical system. To use these simple lights, you will just need a few batteries. The EFX pool lighting kit comes as a set and will allow you to distribute the lights in your pool; however, you see fit.
The EFX comes with the ability to change the color and the mood as well. You will have lots of versatility with this pool lighting option; the only problem is that the battery life tends to be a bit shorter with something like this model.
Pros
Led light
Flexible option can put lights wherever you want
Color changing capabilities
Cons
Goes through batteries quickly
Best LED Pool Lights
7. Waterproof LED Pool Light Bulb, for Inground Swimming Pool,120V 40Watt, Color Changing, Fit in for Pentair and Hayward Pool Light Fixtures
Waterproof LED Pool Light Bulb
Voltage---This is a 120V LED pool light bulb,please double check your pool system before place order.
Works for most Pentair Hayward Light Fixture,no controller need,simply flip the power switch on and off over and over in order to change the light color mode. Please be noted,single red mode only 13...
Also as others have pointed out, when replacing your old light it's a good idea to put in a new gasket as well.
A one year warrantee is provided with each bulb but does not cover the damage due to the wiring of a bulb to a system of different voltage.
Using LED lighting in your pool is going to help keep your electrical costs down. A pool light that is not an LED light will just continue to add to the costs of being a pool owner. Luckily the LED lights are easy to find and add to your pool system. This Waterproof LED pool light bulb is a perfect choice as it will fit most light fixtures.
One of the best things about this fixture is that it has a pool light show option. Not that you will want to use this every time you turn your pool light on, but this is a great choice for a party or special occasion. This light can completely change the ambiance in your backyard, depending on the color and setting that you leave it on. You may need an electrician to install this pool light for you.
Pros
Energy efficient
Has option for a light show
Long useable life
Cons
May need professional installation
8. Color Changing LED Pool Light for Above Ground Swimming Pool
Color Changing LED Pool Light
Easy Use:Comes with a 33ft long power cable,just plug in and play.Switch colors by switch the red button on the back.
Magnetic Technology:Magnetic powered to create a low voltage light,very safe and easy to use. It can be easily attached to any pool side wall.
Notice:This WYZM LED pool wall light can NOT work for metal pools,please double confirm your pool to avoid return.
IP68 Waterproof:This led wall pool light is well connected and sealed,which is a guarantee of long life.
Above ground, pools can be a bit trickier when it comes to lighting solutions. This particular Colar Changing LED Pool Light is a great choice if you want something simple to install, and you have a power hookup close to your pool.
With this model, you will put the lightbulb side into the pool and use the included magnetic pieces; you will attach the electric components to the outside of the pool. Then you run a wire from the outside of the pool to an outlet. The best feature of these LED lights is that they have a sensor that lets them know it is dark and time to turn the pool light on. This is an energy-efficient and simple-to-use system.
Pros
Great for above ground pools
Simple installation
Won't use too much electricity
Cons
Need outlet nearby to plug it in
Best Solar Pool Lights
9. LanPool Floating Solar Flame Pool Lights
Sale
LanPool Floating Solar Flame Pool Lights
🌞Energy Saving & Solar Powered Floating Pool Lights. You can put our solar pool lights on the lawn, in the pond, or anywhere and enjoy flame effect in the night, because they are solar powered and no...
🔥Multi-Mode Solar Pool Lights. Our solar floating lights are designed to project a warm glow by simulating a flickering candle in the dark. Short press the MODE button, the lights will switch modes...
☔IP68 Waterproof Solar Pool Lights that Float. Our floating solar lights are made of high-quality and durable waterproof ABS material, which makes the shell more tough and anti-aging. It can withstand...
🔥Variety of Uses. The fun starts when the night comes and the pool floating lights turn on. Our glow ball lights make your living room/ pool/garden/camping more enjoyable. And it's very relaxing to sit...
💖Solar Pool Lights-Warm Tips. This pool light is our R&D patented product. Patent No. : 008524904-0001.Our Global Customer Service team is available to answer any questions or concerns you may have...
Most of the solar pool lights that you see are going to be of the floating kind. The pool light will sit on the pool's surface throughout the day and gain all the energy that it needs to light up the water at night. The LanPool Floating Solar Flame Pool Light is a great choice.
The great thing about the LanPool product is that you simply place it in your pool and watch what happens. You will not have to deal with any wiring or dangerous electrical work. The floating light absorbs energy from the sun by day, and will light up your pool area at night with the touch of a button. It even has multiple color options.
Pros
Color changing
Easy installation
Made of high-quality, durable, and waterproof ABS material
Cons
Requires regular cleaning to remove residue
10. BeTIM Solar Floating Pool Lights Upgraded Waterproof Pond Light
BeTIM Solar Floating Pool Lights
1.Waterproof and Safe--We optimized the bottom waterproof battery box to make it rotate smoothly. NO LEAK RISK.4.5v low pressure and low heat.No worry about overheat.
2.Color Changing--Color automatically changing,gentle and comfortable slow flash transformation (Red,Yellow,Green,Blue,White,Orange and Purple).Create a unique lighting experience in your garden,pool.
3.Solar Powered--Solar-powered decorative light,it will continuously light 12 hours if it is charged over 8 hours by the enough sunlight.Energy-saving,environment-friendly.
4.Auto ON/OF--When click the switch it will automatically recharge the battery by solar energy during the day time.The light turns on automatically when it gets dark and turns off when re-exposed to light...
The BeTim Solar Floating Pool Lights are one of those accessories that every pool owner should look for at some point. These easy-to-use solar floating pool lights require no maintenance, and they are leakproof as well. Simple put the color-changing light in your pool, switch it to on, and later that night, you will get a unique light show.
These lights are slightly on the smaller side, so you may need several of them if you have a large pool. However, for a simple lighting solution with lots of color and low energy costs, these BeTim lights are a great choice.
Pros
Nice circular shape
Changes colors
Requires no maintenance
Cons
Smaller in size, will need quite a few for a large pool
Swimming Pool Lights FAQ
Now that you have a better idea of what a pool light is and how it can be used to change your backyard lighting, here are a few of the most frequently asked questions about pool lighting.
Related Article: What's the Best Swimming Pool Temperature?
What Are the Best Swimming Pool Lights?
There are two major things to consider when choosing the best swimming pool lights, safety, and energy consumption. Always use a light that is designed for water and always get something that is LED. The LED lighting will be far more energy-efficient, and it will help you keep your overall pool running costs down.
How Many Lights Do I Need?
The number of lights you need will depend on your swimming pool's size and the size of the lights you are purchasing. We recommend starting with something small and then adding as you see fit. For an inground pool that is larger, the hardwired underwater light will be the best choice.
Can Pool Lights Be Installed After Construction?
Adding lights to a preexisting pool is going to be quite difficult. You can hire a contractor in to work on your pool and add lighting, but it is best to do this while your pool is being built. If it is after the fact and you really want a pool light, look for alternative solutions like LED or Solar options that run on batteries. There are still ways to light your pool without costing yourself a fortune.
How Do You Turn on Pool Lights?
Most of the pool lights that we reviewed come with a remote. The remote is used to turn the lighting on and off, but it is also used to change the color. You will be surprised how much the ambiance can change by switching your pool light from one color to the next. If your pool lights are hardwired in, there will likely be a switch that turns the light on and off as well.
Are Led Pool Lights Worth It?
LED pool lights are absolutely worth the cost. The pricing on LED lights has decreased considerably, and they are now very fairly priced. This means that you pay less for the initial light and still get something that will keep your overall energy costs down.
Are Pool Lights Dangerous?
Pool lights can be dangerous if they are installed incorrectly or if an alternate type of light is used that is not properly rated for use near the water. If you have an inground pool with a pool light, it may make sense to have a certified pool technician, change the lightbulb or work on the light for you. The process can be a bit more than the average pool owner knows how to handle.
Related Article: How to Clear Green Pool Water Fast
Depending on the type of pool light you have, it can be anywhere from $50 to $200 to replace a pool light. Most high performing LED pool lights for underground pools will cost around $100 or so for a replacement bulb. You may have to factor in a bit of expense for the installation process.
How Do You Change Pool Lights?
For many inground pools to change the light or work on it in any way, the water will have to be drained to the level of the light. Most of the time, the light is installed near the top edge of the back of the pool for this exact reason. Changing a pool light is not difficult if you are smart about the process and stay careful when it comes to electricity. If you have never had any experience with electricity, this is not a job that you will want to take on.
How Do You Install Inground Pool Lights?
When a swimming pool is being built, inground pool lights are also installed. The pool owner can decide what type of lighting they want, where it should be placed in the pool, and how they want to be able to control it. Adding lighting to a pool during the building process is both smart and simple. Once the pool is built, the process of adding lights gets a bit more difficult.
Pool Lighting: All There Is to Know
Hopefully, you now feel as though you completely understand pool lighting and all that goes into it. If your pool does not currently have a light, you will easily be able to add some different options. If your pool does have a light and you need to change the lightbulb, there are some really easy to use and high functioning options out there for you. Overall having a light in your pool can completely change the look of your backyard.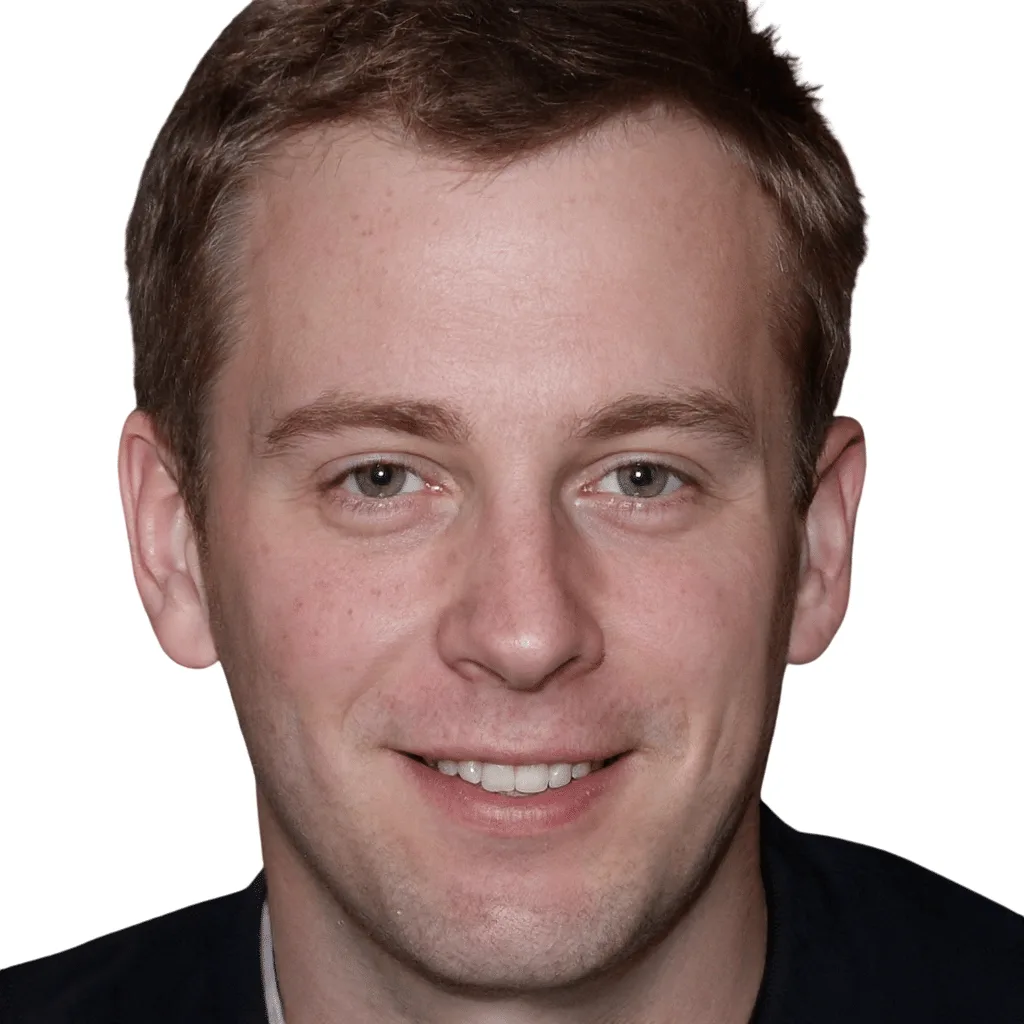 For over 15 years, Sean Moore has been sharing his love and enthusiasm for swimming pools and hot tubs with everyone he knows. His goal is to help everyday people DIY their maintenance to save money by teaching how to properly take care of your equipment, safely and correctly balance chemicals, and extend the life of your water oasis.
Pricing on this page was last updated on 2023-10-01