Pool lights are an important pool accessory that can be replaced in just a few minutes. Pool lights illuminate the pool and make it easier to see what you're doing when taking care of pool maintenance or just hanging out poolside.
Replacing a pool light is easy if you have the right information at your fingertips, like how to turn off the power first before starting! This article lays out everything you need to know about pool light replacement including: How long does it take? What do I need before starting? Is there anything else I should know? And more!
If you found yourself asking, "how do you replace an old pool light?" Be sure to read on for all the details you need to know about how you can do your own new bulb replacement.
What You'll Need to Replace Pool Lights
Before you start installing a pool light fixture, you'll want to gather all of the tools and supplies that you'll need. Here is what you should have on hand:
pool light fixture or replacement pool light bulb
Phillips screwdriver
pool ladder or steps (depending on your pool type)
safety gloves
extension cord or power strip
electricity tester (to confirm the power is disconnected, if replacing the whole fixture)
pool vacuum cleaner/skimmer net
pool ladder pad (to protect your coping or siding)
Remove Light Fixture
Most pool bulbs are attached by a pool light holder that screws into a junction box that is located inside the pool wall. This may vary for LED bulbs.
To remove your pool light fixture, follow these steps:
1. Shut Power Off
Turn off the power at the circuit breaker. Confirm that the power is off using an electrical tester. You should make sure to use protective gloves when changing pool lights in the pool lest you want to get electrocuted or burned by electricity! Safety gloves can be found at local hardware stores like Lowes or Home Depot.
Sale
Digital Multimeter with Case CD AC Voltmeter/Ohm Tester
Customer Service: KAIWEETS provides a lifetime after sale service and technical support. This digital multimeter is included with 2 AAA batteries (pre-installed), comes with a carrying case and 2 decent...
Multi-Function: This multimeter can test AC/DC Voltage, DC current (Can not for AC current), Resistance, Continuity, Diode Measurement.
Sensitive Test: Please make sure the rotary switch is located at the right test range. Data hold function, backlight function helps you test clearly and quickly in a dim place.
2. Remove Fixture's Screw
Find the screws holding in your pool light fixture and remove them using a Phillips screwdriver. If there are only screws on one side of the pool bulb, skip to #4.
3. Remove Fixture From Housing Box
Remove pool light fixture from pool housing box by pulling out and up.
Replacing the Pool Light Bulb
Let's move on to how to change a pool light bulb. Next, we need to replace the actual light bulb within the fixture.
1. Remove Protective Cover and Lens (If Applicable)
Some pool lights, like pool fluorescent light tubes, may have protective lens covers that need to be removed before you can remove the fixture. For pool lights with only one screw on each side of it (or screws on one side of the pool bulb), this is not an issue.
2. Remove Old Bulb
To replace your pool light bulb, remove the pool bulb by giving it a twist to the left. If you are unsure of whether or not you have turned off power properly, use rubber gloves when removing pool light fixture parts.
3. Install New (Identical) Bulb
Before inserting new pool light housing, inspect the pool bulb to ensure that there are no holes or broken glass. If the pool light fixture is knocked around during the replacement process, the pool bulb may become cracked or shattered.
Once you remove the pool bulb from the pool lamp holder, replace the pool bulb with a new pool bulb by inserting it into the pool lamp holder the same way the pool bulb was removed. Pool light fixtures are usually color-coded so that green stands for pool lights that are on at night and red stands for pool lights that are on during the day.
If any water is seeping in, you may need to replace your lens gasket or tighten your screws.
2-Pack Pool Light Lens Gasket 8 3/8th Inch Diameter
Robust Construction: Made from high-quality, durable silicone, our light lens gaskets are built to last in all types of pools and spas using all types of treatments. Produced to exact standards to match...
Fitment: Impresa light gaskets are compatible with Pentair (TM) IntelliBrite (TM) lights, Pentair (TM) AmeriLite (TM) lights and Pentair (TM) SAM AmerLite (TM) lights. Equivalent to OEM model numbers...
4. Conduct Short Test by Turning on Power
Once installed, turn pool power back on and test pool lights. If the light remains on, the pool bulb has been installed wrong.
If the pool light fixture does not turn on, the pool ballast is likely no longer working and pool light housing needs to be replaced. You should also confirm that your pool's GFCI is working properly.
Once you conduct a quick test after changing the pool light fixture, reassemble everything by placing the new pool bulb back into the pool holder and screwing the pool housing box back together.
Turn the pool's power back on and enjoy!
Reinstall a Pool Lighting Fixture (If Necessary or Desired)
If you need to replace your entire light fixture, you'll need to first remove it from the pool housing box by unscrewing screws that hold the pool light fixture in place. For some LED pool light fixture installations, these steps may vary depending on your model.
1. Replace Lens
To replace your lighting fixture lens you usually have to remove one or two screws. You should be able to easily find replacement pool light lenses in specialty stores like pool equipment suppliers such as a local Pool & Spa store.
2. Reassemble Lighting Fixture
Once you have everything in place it's time to reassemble everything. Put bulb inside the fixture and put your pool lens cover back on. Some models require you to put the lens on afterward, so interchange the next few steps as necessary.
3. Replace All Screws
It's generally advised to replace any rusty screws with new ones since they'll have a new non-corrosive covering on them.
4. Screw Back Into Housing Box
Once everything is reassembled, it's time to put your light fixture inside the housing box. Make sure all screws are on tightly before testing everything.
5. Turn on Power
It's time to turn pool power back on. If the pool light fixture is working properly, your pool lights should be on. If they're not, check to make sure you've turned pool power back on.
If the pool light fixture isn't turning on, try testing it by holding the pool filaments inside the housing box with your fingers. If it turns on when you hold them, the pool light fixture should be fine. If it doesn't turn on when you hold them inside the housing box, the pool light fixture is likely broken and needs to be replaced as necessary.
Pool Light Replacement FAQ
How Much Does It Cost to Replace a Pool Light?
On average completing a light bulb replacement for your pool costs around $100 to $200.
Can You Replace a Pool Light Underwater?
Yes, you can replace pool lights without having to take the pool light fixture out of the water, but it is more difficult to replace the bulb this way.
How Do I Change My Pool Light?
You can follow the information found in this guide, shown above.
Replacing the Led Bulbs in Your Swimming Pool Is Easy!
Pool light repairs are a do-it-yourself pool maintenance task that doesn't have to be intimidating. If you follow the instructions found in this guide, you can save money and change pool lights in no time! Whether your LED lights are on during the day or at night, pool bulb replacement should only take about 15 minutes from start to finish.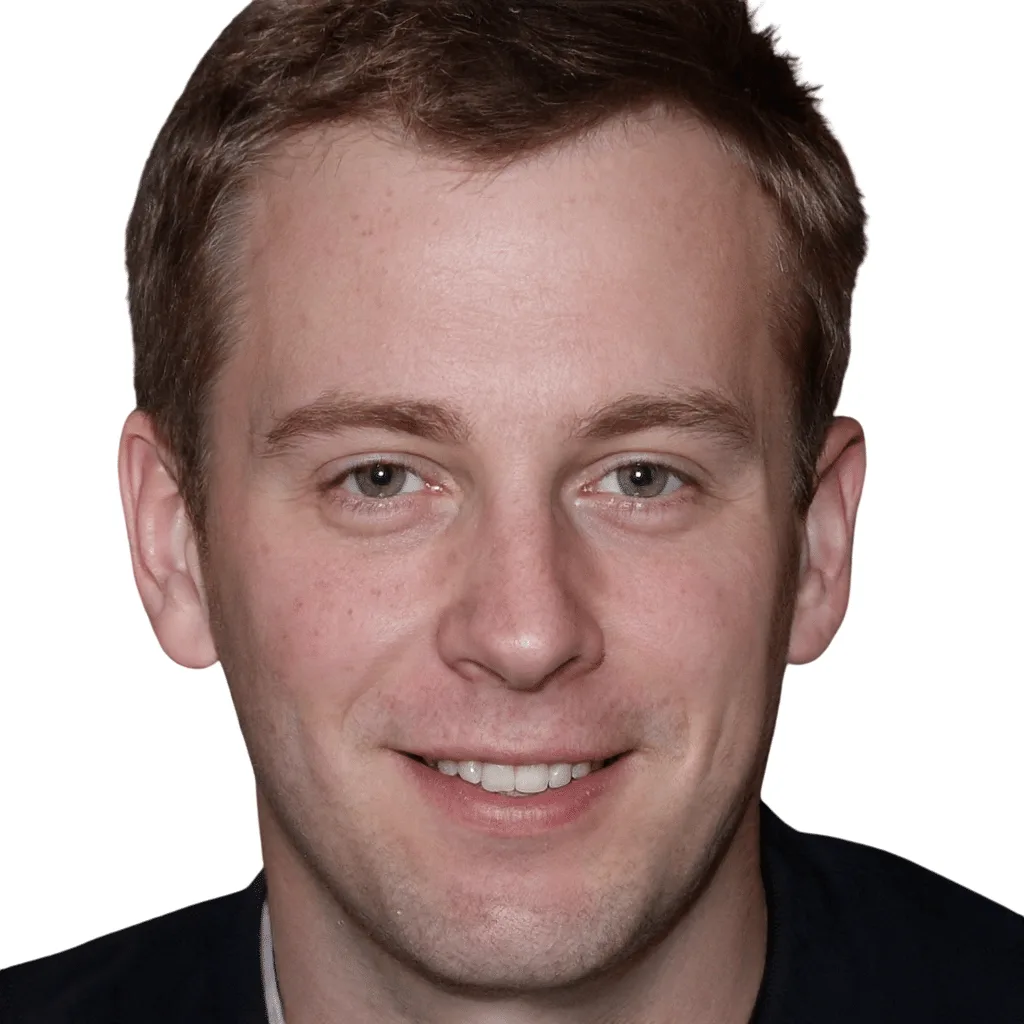 For over 15 years, Sean Moore has been sharing his love and enthusiasm for swimming pools and hot tubs with everyone he knows. His goal is to help everyday people DIY their maintenance to save money by teaching how to properly take care of your equipment, safely and correctly balance chemicals, and extend the life of your water oasis.
Pricing on this page was last updated on 2023-10-01