When you design an inground pool, you will have many choices to make about the finish and the details. These choices need to be carefully considered so that the pool functions well and looks great. Pool coping is a material that needs to be incorporated into your pool design to protect your pool and to complete the look.
There are many options out there, and they all have their positives and negatives. Let's take a look at some swimming pool coping choices and the things you should consider before purchasing your pool coping.
What Is Pool Coping?
Pool coping is essentially the top edge of your pool. If you think of your swimming pool as a shell that is placed in the ground, the coping is the top of the shell all around the edge. Without the coping in place, your pool would have an exposed edge around the top part of it, leading to several issues.
Pool coping comes in a few different styles, and it is offered in several different materials as well. Depending on if you have a fiberglass pool or a poured concrete pool, your pool coping options may vary, and you will have to consider the best way to protect your pool shell.
Reasons Your Pool Needs Coping
Some pool owners choose not to do any pool coping. This is traditionally thought to be a mistake as there are several important reasons that you should use a pool coping edge on your pool. Here are the top five reasons your pool needs coping.
1. Keep Debris Out of Pool
Installing a swimming pool coping on the pool's edge can help keep debris from falling into the pool area. The coping provides an edge that will push water and grass clippings towards the deck's drains instead of the debris draining into the pool.
Although coping cannot block everything from falling into the pool, it is slightly raised in most situations and can be a good addition. The edge is usually pushed slightly upward so that water flows back down the other way.
2. Protect the Shell of the Pool
Protecting the pool's shell and keeping debris and water from falling behind the pool shell is the most basic reason why pool coping was created. If you leave this pool shell edge exposed, it will fall apart and become damaged over time. The shell is an integral part of the pool, and if it is not properly cared for, there will be long-term impacts and problems related to this.
3. Make It Safer for People to Get in and Out
The edge of the pool tends to be a spot where people like to gather. In fact, more people spend time on the pool edge than they do in the pool at times. It is important to make sure the edge of the pool deck is not sharp and can handle the weight of people using it to get in and out of the pool. Pool coping is often a non-slip material, and it really helps to make the overall pool much safer.
4. Aesthetically Pleasing
Although you may decide that pool coping is not for you, chances are your entire landscape design may look a little off. Pool coping helps to give a complete and finished look to your swimming pool. Without these pool coping materials, the surface around the pool does not look complete.
5. Cover Pool Maintenance Components
Sometimes swimming pools have pool maintenance features that are exposed. These can often be tucked under or into the pool coping to ensure that you don't see them. Again this helps the overall pool look much more complete, and it keeps the edges in better shape long term.
As you can see from these reasons, although pool coping is not a mandatory addition to your pool, it is something that you are going to want to consider seriously.
Types of Pool Coping and Materials
When it comes to coping, there are a few different materials and pool coping styles that you can go with. These are the most common that you are going to see.
Top Mount
A top mount pool coping style is simply going to go around the top edge of the pool. Most of the time, a top mount coping will be rounded, and it will slope away from the water to help move debris from the pool. Top Mount gives an immaculate and complete look to the edges of your pool. Many times the top mount is considered a C Channel pool coping.
Cantilevered
A cantilevered edge is sometimes called a Square Edge Coping. This type of edge typically uses a foam material to make a finished edge. The foam will help it blend into any material that you are using on the deck.
Flat Mount
Flat Mount pool coping is used very often in a pool with a vinyl liner. The flat mount helps to meek the liner on the walls of the pool. One of the things that people like about the flat-mount coping products is that most pool decks and materials will sit very easily over the top of it.
Rough Cut
For those with a more natural-looking pool, one that may look like a lake or a pond in your yard, then Rough Cut will be the best type of coping product. This will help to make sure that the edge of the pool looks much more natural. Usually, this is done with a slate-type material that can be left more naturally on the edge.
Bullnose
Bullnose can either be full or half bullnose. The bullnose has a C shape to it, and it will create a lip on your pool. Not all bullnose coping is the same, and you will have options when it comes to the materials and the architecture of this product.
Bricks
Bricks are very commonly used on pool decks that have a complete brick patio around them. Bricks tend to hold up well over time, and they are available in several different finishes.
Concrete Coping Pavers
Concrete pavers are quite simple to use, and they hold up against saltwater and pretty much any outdoor element or project. Paver stones are used on pool decks because they can be slightly slippery than some other surface finishes.
Natural Stone
Natural stone will probably give your pool deck the most high-end and updated look. However, these stones are usually the most expensive as well. If you are going for a more natural look in your yard, the stone is the best choice.
Composite Materials
Some composite materials are made of concrete coping. These pieces come in straight and curved options, and you can place them around the edging to help get a quick and clean look around the pool. These materials are different than a poured concrete edge, but many times they serve the purpose quite well.
Considerations for Choosing Pool Coping
Now that you know all of the different types of pool coping, it's time to choose something that could work for your pool. There are so many decisions to make when putting in a pool, but we have a few things that you must consider before choosing your pool coping material and style.
General Landscape Plan
It's essential to take a look at your pool design and the design of your yard and decide how you want the finished product to look. If you put a concrete coping around your pool and then decide to do a wood deck, the finish may look a little disjointed. Of course, asking your pool installer and designer what they believe is best is a smart idea.
Remember that pool coping materials will be with your pool for a very long time. You won't have the ability to simply change this year in and year out as your style changes. Pool coping is a long-term choice, and it must be considered carefully.
Pricing
Pricing will be a big choice when it comes to the model you choose for your pool. The price of pool coping is going to vary widely depending on the type used. For instance, something like a natural stone edge will take a stone and bricklayer to come to your home and spend days perfecting the look. However, other more simple composite materials are going to be cheaper and still hold up just as well to water damage.
Durability and Safety
Besides the look and your budget, you must also make sure that the pool coping you choose is safe and durable. If you remember correctly, we mentioned that coping tends to deal with quite a bit of weight. People like to sit on the edge of the pool and spend time. This means that the coping needs to be both durable and it should not be sharp.
The coping should also not be slippery enough that someone could slide right over it and into the pool. As far as durability is concerned, always choose something that can handle the pool type as well. IF you have a saltwater pool, choose something capable of holding up against saltwater.
How to Install Swimming Pool Coping
We are all about the DIY home pool projects. You will end up saving a lot of money and getting to enjoy your pool experience, even more, knowing that you have helped to make it as wonderful as it is. However, when it comes to pool coping, this is a job for the experts.
The only time that cool coping should be installed by pool owners is if you are simply installing an edging to keep a vinyl liner in place.
Outside of this process, pool coping is going to require poured concrete, paver, and brick deliveries, finishing and sealing of natural stone, and a whole lot more. Essentially this is just one of those pool installation areas and maintenance that is best left to the professionals. Ensuring the coping is done properly is essential and something that you will have to live with long term.
Pool Coping FAQ
What Is the Best Coping for Pools?
Although this question could be debated quite heavily, travertine tends to be a prevalent choice as the best coping for pools. Travertine is durable, holds up to the sun and any type of weather situation, and is usually great at making sure people don't slip when using the pool. The only downside to the travertine is that it tends to be a bit on the expensive side. If you have a very large pool, this could be a bit of investment.
Do You Need Pool Coping?
Pool coping is yet another expense to your pool. We can understand that these expenses continue to add up, and it feels like they may never stop; however, pool coping is really useful. You need to protect the back wall and edge of your pool, and to do this, coping is the best choice. Those that truly don't want coping will have to make sure that the pool deck material comes over the edge and covers up the exposed pool wall.
How Much Does It Cost to Replace Pool Coping?
Depending on your pool's size and the type of coping that you choose, the replacement of pool coping should be anywhere between $3000 and $15,000. This is certainly a project that will cost you a bit in advance, but in the end, it should help make your pool safer and cleaner for years to come.
Recap: Swimming Pool Coping
By now, you know everything there is to know about pool coping and any pool coping ideas that are out there. Pool coping products are not cheap, but they will give you a look and experience that will make you happy you chose to put them in. The water will stay cleaner, and you lower the risk of someone getting hurt in your pool. Choose a material that is durable and does a great job of protecting the pool liner. If you do these things, you may only need to invest in this project one time.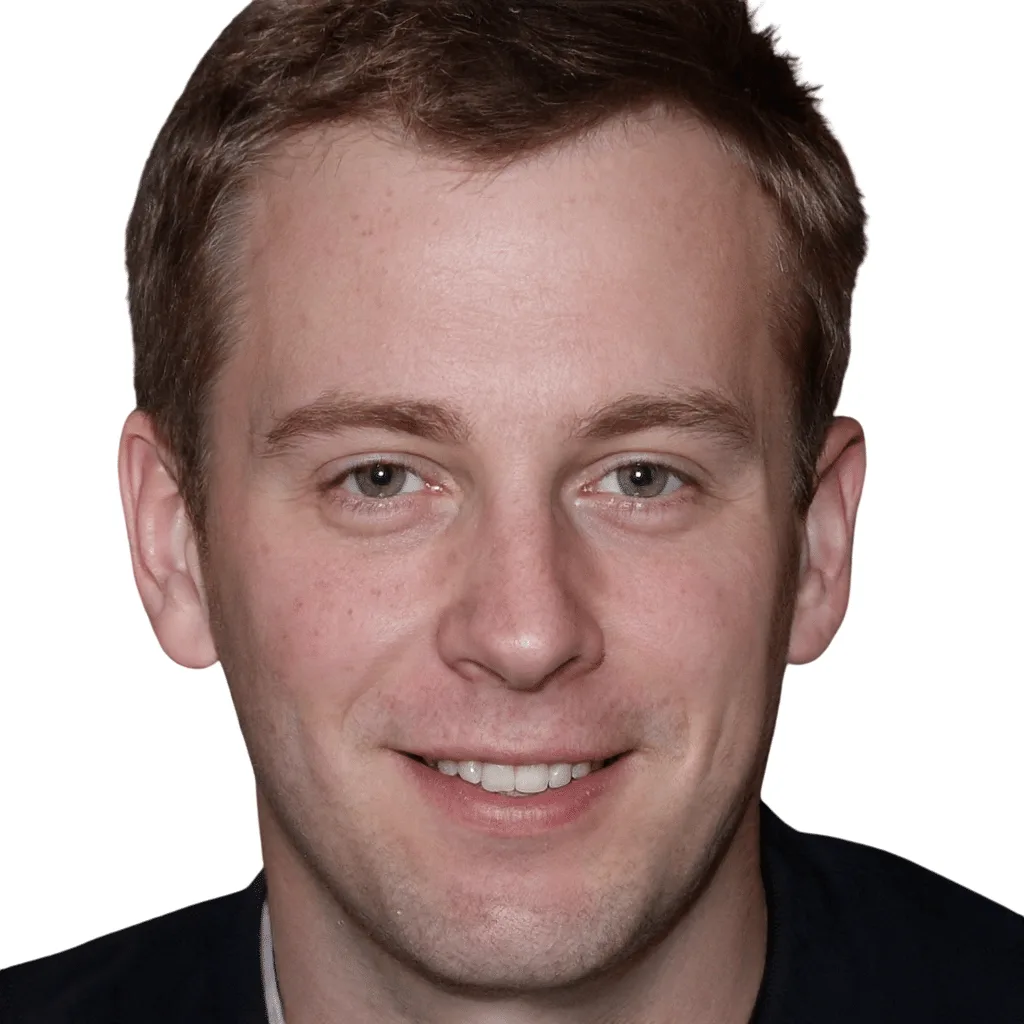 For over 15 years, Sean Moore has been sharing his love and enthusiasm for swimming pools and hot tubs with everyone he knows. His goal is to help everyday people DIY their maintenance to save money by teaching how to properly take care of your equipment, safely and correctly balance chemicals, and extend the life of your water oasis.
Pricing on this page was last updated on 2023-10-01