Putting a deck around an above ground pool can really change the way your yard and the pool stand out. You will be pleasantly surprised by how nice the pool deck can look and all that a pool deck can accomplish. There are so many above ground pool deck ideas out there that it can be hard to choose which is best for your backyard.
Certain things like building regulations, budget, and even the size of your family may help you narrow down which pool deck design is best for you. Here are some great ideas and some extra information about the best way to go about building an above ground pool deck.
The 16 Best Above Ground Pool Deck Ideas

1. Leveled Pool Deck
One of the things that can make an above ground pool deck rather tricky is the height of the pool. Most pools are at least 3/4 of the way above the ground, therefore, giving about three to five feet of space that needs to be climbed. If you want to make this climbing a bit more natural for your guests, a leveled pool deck is a great choice. This deck allows you to step up on large open spaces, and it can be a great place to add pots and even increase your landscape design.
2. Wrap Around Pool Deck
You will notice that many pool decks will only go around a particular portion of the pool. The other part of the pool remains open. However, if you want to do an entire deck around the pool, that is certainly an option. The wrap-around pool deck provides plenty of space for chairs and for people to sit on the end of the pool as well. Be prepared for a bit of a bigger project as these pool deck designs tend to be quite involved.
3. Platform Pool Deck
When you are limited in space, the platform pool deck will be a good option to consider. This is simply a set of stairs up to a small rectangular type deck. The deck is large enough to have one or two people, and that is really it. You likely won't have room to put chairs or anything else in the decking area with a platform pool deck. This is simply a bit more space and room than just having a ladder to get in and out of your pool.
4. Composite Pool Deck
Pool decks tend to get very wet. Over time, the water sitting on the pool deck will cause it to start to deteriorate. Then eventually, you will need to replace the pool deck. This, of course, is a large project that you would probably rather avoid if possible. Luckily with the composite materials available, your deck can last you for quite some time without having any rotting or breakdown of materials.
5. Standard Wood Above Ground Pool Deck
A standard wood above ground pool deck will usually be a place to gather, tan, and even have lunch while looking out over the pool. These decks do not typically wrap around the entire above ground pool; instead, they extend one section and make it, so there is enough room to assemble. These decks usually have a standard set of steps up to the deck itself, with railings on either side.
6. Aluminum Deck Wall Combo
If your concern is not just functionality but also safety and longevity, the aluminum deck wall combo is a great choice to consider. These are often sold as kits, and they are an excellent choice for swimming pools for people with families. The entire pool will get a fence around it that will help to ensure that it cannot be climbed over. Also, the aluminum deck is going to hold up well over time. The only thing to watch out for with a deck like this is that it does not get too slippery.
7. Wide Entrance Pool Deck
Some people want a pool deck that simply acts as an entry point to their pool; others are looking for more of a statement. If you are looking for a statement, this wide entrance pool deck will be a great choice to consider. You will be able to enter the pool in several different locations. The wide entrance pool deck is also a great choice for those that have a partially inground pool. Since you don't have to use quite as much space to get the steps to go that high, you should have plenty of room for this wider entrance on one side of the pool.
8. Fan Deck
A pool fan deck will give one corner of your above ground pool a small runway with an entrance. The great thing about the fan deck is that they are relatively easy to secure. Some will even have stairs that can fold up entirely when they are not in use. The fan deck does not provide a ton of room, but it allows for safe exit and entry from the pool area.
9. Wood Sided Above Ground Pool Deck
If your goal is to completely transform your pool's outer edge, you can look into pool deck ideas for a wood-sided pool and deck. This will essentially have you building a wall and a deck around the entire pool. The original walls of the above ground swimming pool will be covered with this material. Your backyard will instantly look completely transformed. This is a design you will want to consult a few deck builders about before you install it. You still need to access your pool equipment and make sure that the wood decking does not damage the pool itself.
10. Terraced Pool Deck
With a terraced pool deck, you will have more than one layer of the deck for your enjoyment. This is an excellent option for those that like to lay by the deck in the sun. If you notice that the sun angle changes throughout the day in your yard, you can simply move your choir to a different level of your deck. There are many possibilities for a deck like this. Still, you will undoubtedly end up with the appearance of a custom-built inground pool.
11. Corner Above Ground Swimming Pool Deck
If your above ground swimming pool is in the corner of your yard, you have a lot of unique possibilities for pool designs and decks. The corner above ground swimming pool deck brings in the option of building a wall around the pool's back walls. These types of decks seem to work best for the square-type swimming pool, but you can get creative with the round designs as well. The corner above ground swimming pool decks can be built with wood or with composite material.
12. Combination Pool Deck
Sometimes you may want something that is a combination of a pool deck and your regular patio. The combination pool decks traditionally have an area that will feed out into another part of your yard. Sometimes for combination pool decks to be functional, they will need more than one entry point. You can create these combination pool decks quite easily with above ground pools. Since the sizes are a bit smaller, the above ground pools and their decks can fit in some unique areas of your home.
13. Semi Inground Pool Deck
If your pool is partially inground, you will need some different ideas for your pool deck. Most of the time, decks like this are a bit easier to build because they are more like platforms. Since the pool is not as far above the ground, you won't have to worry about the steps leading up to the deck being so high. Make sure you check local building codes before installing a deck project or an above ground pool in your yard.
14. Above Ground Pool Infinity Deck
Infinity decks have been popular for quite some time. The concept is that the water will look like it is flowing out from your pool and into the water below, like a lake or even the ocean. Of course, to build an infinity deck, you will need to have the view you need in your backyard. These plans can be harder to find as it is typically a bit rare to have the perfect view to built the infinity deck. However, this is a possibility when you are looking for above ground pool ideas.
15. Above Ground Pool Deck With Stone
One option that people tend to overlook when it comes to above ground pool ideas is the idea of using stone. If you are interested in adding some stone to your backyard gardening, then a pool deck with stone and wood is a nice combination. Swimming pools that have this level of landscaping and design built into them will be quite impressive when they are finished. Although a deck like this may add some costs to your project, this is something that will transform the overall look of your home.
16. Modern Swimming Pool Above Ground Deck
People are continually looking for more and more modern designs in their homes and their yards. You will have a hard time finding someone that doesn't appreciate the look of a clean, bright, and functional modern above ground pool deck. These contemporary designs are typically made with materials that will last a long time. The idea is to make the yard look a bit sleeker. If you have already updated some of your landscaping to be more modern, it certainly makes sense to do the same with your pool deck.
How to Build a Deck Around a Pool
Now that you have all of these great ideas about building a pool deck, you may be wondering what is involved in this process. Although you will need some construction experience to complete this on your own, there are some essential tips and procedures that you should follow to make sure this is completed correctly.
As a pool owner, you know the cost involved with your pool and the costs to replace it should something happen. Making sure you understand what goes into how to build the deck around the pool is essential.
Step 1: Find Out Local Building Codes
Before you start any kind of construction in your yard, you always need to find out what the local building rules and regulations are. If you don't follow the building codes accordingly, you could have to take your entire deck down at some point. Additionally, if you were ever to sell your house, the pool deck without permits could end up making the sale nearly impossible. Save yourself the trouble now and find out exactly what is legal and not legal when it comes to pool decks.
Step 2: Plan Out Budget
The next thing to do is to start coming up with a budget. Although you may not know exactly what the costs will be just yet, decide what you are comfortable spending. Some pool owners think that a deck project will be $500, which is generally not the case. For most projects, plan on spending a few thousand dollars. When you know how you will pay for your wood deck, you can then move to the next step.
Step 3: Determine the Best Options
As you have seen from our list of the different types of pool deck designs on the market, there are numerous possibilities out there. The first thing you need to do is determine what kind of pool deck you are interested in. Do you want this to be where you spend your summer? Are you just looking for easier entry into the pool area? Try to think about your specific yard and pool and what will work and not work.
Step 4: Clear Area Around the Pool/Secure Pool Equipment
Before you start building your deck, make sure you have some room around the pool to work. Clean anything that may be in your way and ensure that your pool equipment does not risk getting damaged. Leaving pool equipment exposed is fine but ensure that it is not going to be in the way of the construction. Always consider your pool ladder and how it is going to attach to the new deck. This is a critical consideration.
Step 5: Build Deck
If you are building the deck yourself, make sure that you are always mindful of the weight and pressure being placed on the pool wall. If you don't have experience with building, you may want to consider hiring a professional to build your deck. The deck-building process is going to vary depending on the type of style you chose for your backyard.
Step 6: Test Deck
Once your deck is completed, make sure that you test it before letting your family and friends climb up on the deck. The pool deck should be sturdy and strong, and there should be no areas that could be considered dangerous.
Step 7: Treat Deck Accordingly
If you have put in a wood deck, you must make sure that you treat the deck accordingly before considering your project finished. Pool decks for above ground pools tend to take on quite a bit of water. If you don't treat the wood in any way, the deck could deteriorate rather quickly. Also, the deck could end up being really slippery. Make sure that you find the proper products to treat the wood used on your pool deck.
Step 8: Establish Safety Procedures Around Deck Usage
Before you open the deck up to all of your family and friends, make sure that you have a good safety plan in place. The deck is going to be your new entrance to the water. To ensure that you keep safety in mind, your pool will need a lock and a gate. You will want to ensure that you have covered the procedures as to when the pool is closed and when it is open.
It is wise to get a pool alarm even if you have a lock on your pool gate. Additionally, make sure that you explain things like running on the deck and jumping from the deck into the pool. These things should be avoided to prevent further injury. Decks generally encourage people to jump in the pool, but most above ground pools are not deep enough to accommodate a person jumping in.
Above Ground Pool Deck FAQ
Can You Build a Deck Around an Above Ground Pool?
You can build a variety of different deck types around an above ground pool. Pool decks need to be built so that they are both secure and safe. Some pool decks will wrap around the entire pool, and others will simply be a platform that you can use to gain entry into the pool. Pool decks will vary in style based on the distance to the ground level that they are going to be. Some will have room for patio furniture, and others will simply have a gate and a few steps to access the pool.
What Is the Cheapest Pool Decking?
The cheapest pool decking is usually concrete. Putting a concrete deck around an above ground pool is going to be a bit difficult. You will need to make sure that the pool is somewhat below ground, and this is certainly not the easiest option. For an above ground pool, a wood pool deck is likely going to be the most affordable option. The reason you can keep this affordable is that you don't have to worry about the size. Regardless of your pool deck design, you can usually make it work with your budget.
How Much Does It Cost to Build a Deck Around an Above Ground Pool?
The price to put a deck around an above ground pool will vary based on the materials you use and who is doing the work. You can budget that you will have to spend anywhere from $1000 to $10,000, depending on the choices you make about your pool deck design and type. A deck is something that should last a very long time, and you will traditionally get an excellent value from your investment.
How Big Should an Above Ground Pool Deck Be?
The size of the perfect pool deck will depend on what you are going to use it for. If you are simply going to use the pool deck to get in and out of the pool, then a simple fan deck could be a good choice. If, however, you want to feature a barbeque, several tables, umbrellas, storage for pool equipment, and more, then you will need a larger pool deck. Some people will build extensive decks around their pool, and this becomes their outdoor entertainment area.
Recap: The Best Deck for Above Ground Pool
Finding the best deck for your above ground pool can take some time. You will look at these deck ideas and think that they are all going to help you create the perfect backyard oasis; the problem is there is a lot that goes into building a pool deck. Spend time measuring, planning, and coming up with above ground pool design ideas before you start building your deck. Always make sure you check with local laws and regulations when installing your pool deck. In the end, this is going to be a bit of an involved project, but one that you will likely be happy you decided to do.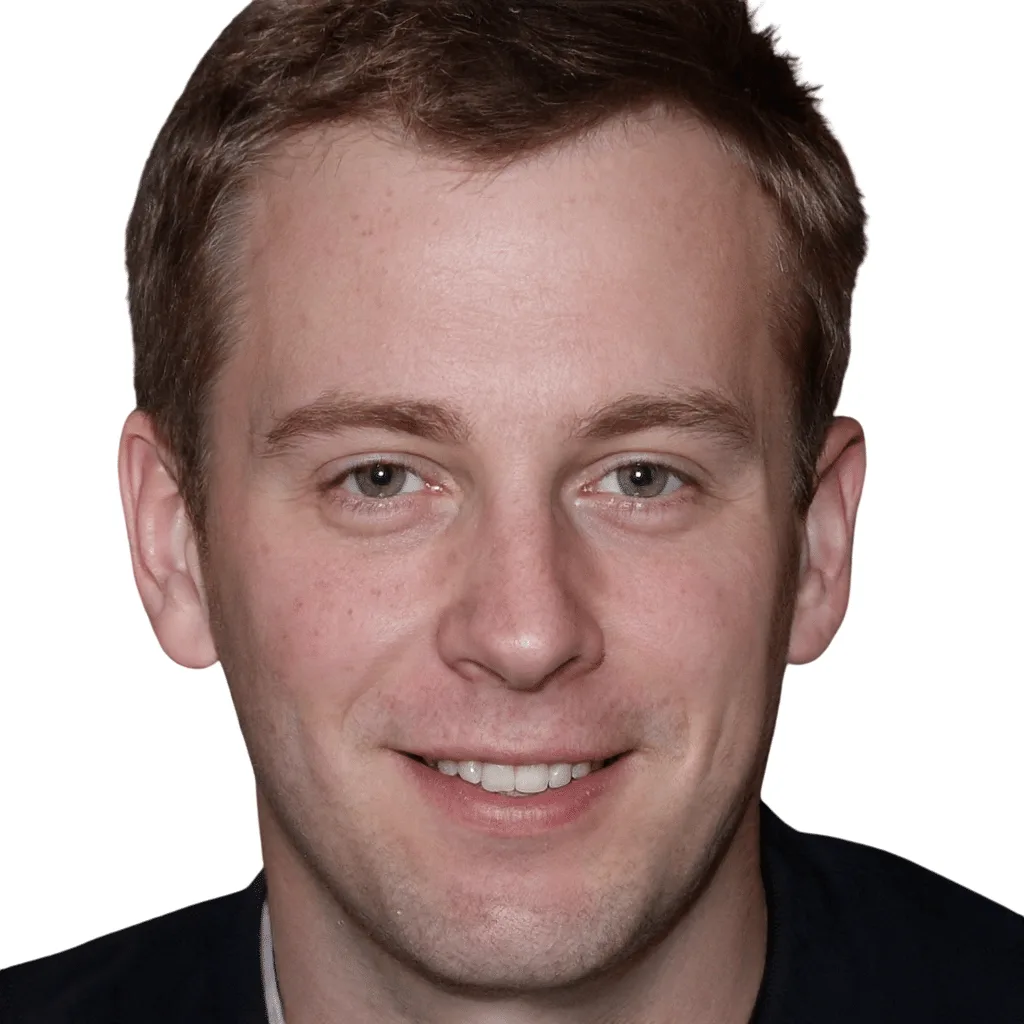 For over 15 years, Sean Moore has been sharing his love and enthusiasm for swimming pools and hot tubs with everyone he knows. His goal is to help everyday people DIY their maintenance to save money by teaching how to properly take care of your equipment, safely and correctly balance chemicals, and extend the life of your water oasis.