When it comes to liability and safety, being a pool owner can be a challenging thing. Not only do you need to consider protecting your family, but you also need to protect others in the neighborhood. You are responsible for making your swimming pool safe.
One of the best ways to give yourself a bit of peace of mind is to install pool fences. Swimming pools are very inviting for a young child or a pet, yet some are not ready to dive into the water without supervision. If you have been worried about protecting your above-ground and in-ground pool, these are the fences you should be considering.
The Best Pool Fence Reviews
WaterWarden WWF300 5 foot in-Ground Pool Fence, Black
GLI Above Ground Pool Fence Base Kit (8 Section)
VINGLI Pool Fence 4Ft x 96Ft Swimming Pool Fence in Ground Pool Safety Fencing, Black
Giantex Pool Fence for In-Ground Easy DIY Installation Pool Barrier Safety Mesh Fence 4FootX12Foot Swimming Pool Fence, Black
WaterWarden WWF300 5 foot in-Ground Pool Fence, Black
GLI Above Ground Pool Fence Base Kit (8 Section)
VINGLI Pool Fence 4Ft x 96Ft Swimming Pool Fence in Ground Pool Safety Fencing, Black
Giantex Pool Fence for In-Ground Easy DIY Installation Pool Barrier Safety Mesh Fence 4FootX12Foot Swimming Pool Fence, Black
1. Pool Fence DIY by Life Saver Fencing Section Kit, 4 x 12-Feet, Black
When choosing the best swimming pool fence kit, we tried to consider durability, longevity, price, and installation ease. This Life Saver Fencing option stands out as the best overall choice. The industrial strength mesh is four feet tall, and you will find five poles for every 12-foot section of fencing.
Remember that when you purchase pool fencing, you have to do a bit of math to make sure that you are getting something that will work around the entire perimeter of your pool. The deck caps are included with this set, as well as a safety latch. You will have to purchase the gate separately.
When you don't want to use the Life Saver safety fencing, you can simply pull it up out of the ground and put it back in when your young children are around. This pool safety fence provides a quick fix, and the installation is something you can do with a friend in a few hours.
Pros
Easy install
Strong pool safety fence
Comes in sections that you can adapt to fit your pool
Cons
Need to purchase the gate separately
2. WaterWarden 5 foot in-Ground Pool Fence, Black
Sale
WaterWarden 5 foot in-Ground Pool Fence
POOL SAFETY FENCE – Using a WaterWarden Pool Fence is a great way to protect against unauthorized access to your pool area, keeping your loved ones safe from accidents. While sturdy and extremely safe...
STRONG & DURABLE – WaterWarden Inground Pool Safety Fences are UL-Certified and made of super-strong, UV protected Meshylene fabric with reinforced edging to prevent fraying. The maximum UV inhibitors...
DIMENSIONS – Each section of fence measures 5' high and 12' long. The spring-loaded safety latch system quickly and easily joins fence sections together, and you can buy as many sections as you need...
DIY INSTALLATION – This WaterWarden pool enclosure fence installs in minutes by simply drilling ⅝" holes and inserting the poles. A drilling template, instructions, hardware, hooks, and insert caps...
The WaterWarden pool safety fence is another strong and durable fence made from Meshylene fabric. One of the great things about the WaterWarden is that it is five feet tall. If you are worried that you have a child that can climb quite well, this is an option that you should consider.
The Methylene fabric on the fence is UV protected so that you won't have to worry about it fraying or fading through the years. You will be able to install this fence on your own with the use of a high-quality drill. Overall this is a pool fence you can count on and trust when it comes to water safety.
Pros
Easy to install
Reliable
Five-foot high height
Cons
Comes in a 12-foot section; make sure to order enough to cover your entire pool area
3. GLI Above Ground Pool Fence Base Kit (8 Section)
Most pool owners are careful to protect their inground pools; however, an above ground swimming pool will also benefit from a pool fence. The GLI Above Ground pool kit is slightly different from the mesh swimming pool fences you will see for inground pools. With the GLI, you essentially make the side edge of your pool area higher.
This type of fence is easy to take care of, and it helps to ensure that nobody can climb up and into the swimming pool. Many young kids will bring a toy to the side of the pool and then use it to climb over and into the pool. With a pool fence like this, you won't have that concern.
Pros
Rigid vinyl construction
UV Protected
Comes with all hardware necessary
Cons
Can be time consuming to install
4. VINGLI Pool Fence 4Ft x 96Ft Swimming Pool Fence in Ground Life Saver Fencing, Black
VINGLI Pool Fence in Ground Life Saver Fencing
EASY TO ASSEMBLE: VINGLI fence section comes complete with hardware and clear instructions. It is easy to install as long as you follow the instructions and use the recommended drill. Note: You can also...
HIGH QUALITY FOR LONG-LASTING USING: Our in-ground pool fence made of premium mesh fabric and high quality aluminum which is strong enough to still stand thuderstorms. It is also extremely durable which...
POOL SAFETY FENCE: Our in-ground swimming pool safety fence is designed prevent your pool area from an accidental drowning. Safety Fence which it is a great choice to keep out pets or kids and gives your...
CONVENIENT SAFETY FENCE & DIMENSION: In-ground swimming pool fence child barrier can easily be removed and reinstalled very quickly by a single person, when there are no kids or pets around. Overall...
If you have a large inground swimming pool, the Vingli is a great choice to consider. Where many of the swimming pool safety fence choices have you purchase small sections and patching something together to work for your home, the Vingli comes as a full set to work with up to 96 feet of space.
You will need a high quality drill to install this swimming pool fencing, but it does go up quite easily if you follow directions. The high quality aluminum is weather resistant and can be used year after year. Even if you don't have children that you are worried about, this fence would be a great choice to protect pets from falling in the pool.
Pros
Comes with 96 feet of fencing
Easy to take in and out when needed
High quality material built to last outside
Cons
Mesh pool fences can get expensive when ordered in bulk
5. Giantex Pool Fence for In-Ground Easy DIY Installation Pool Barrier Safety Mesh Fence 4Ft X 12Ft Swimming Pool Fence
Sale
Giantex Pool Fence for In-Ground Easy DIY Installation Pool Barrier Safety Mesh Fence Kit
△☀Durable Material & Sturdy Construction: This safety fence panels for pool is made of wear-resistant mesh fabric, aluminum tubes and stakes, which ensures increased longevity and durability. It stands...
△☀Safety Guarantee for Whole Family: The 4FT proper height of safety fence with limited access to the pool ensures the safety of children or pets. It provides a safe and reliable barrier for in-ground...
△☀Designed for Customization: Each safety fence measures 4" high and 12' long. The spring-loaded safety latch can quickly and easily join the fence sections together. The flexible design of pool...
△☀Easy to Assemble & Convenient Storage: The fence section comes complete with hardware and clear instructions. It is easy to install as long as you follow the steps and use the recommended...
The Giantex Pool Fence is a lightweight and affordable option for an in ground pool. Each section of this fence is 4′ high by 12′ long. You will have to pair together several sections to work for your pool, but overall, this is easy to install and long lasting.
The surface of the pool fence is made with a climb resistant material. Even if you are worried about someone getting over the pool fence, they will not be able to. These swimming pool fences extend all the way to the ground, so even toys and pets are going to be protected from falling into the water.
Pros
Easy to take in and out
Durable pool fences
Climb resistant surface
Cons
Need to purchase the gate and latch separately
6. XtremepowerUS Pool Safety Fence HD 4'X12′ Sand Beige Stainless Steel Pole XP
Pool Safety Fence HD 4Ft X 12Ft Sand Beige Stainless Steel Pole
Pool Safety Fence - Our in-ground swimming pool safety fence is designed prevent your pool area from an accidental drowning. Safety fence won't allow children, pets or toys to pass through
Last Long Using - Be made of lightweight & strong aluminum foot tube, this pool fence is durable and strong & the fence can be rolled up when not in use for easy storage and saving place
Convenient Safety Fence - Safety fence can easily be removed and reinstalled in-minute by a single person. Fence is 4-feet tall, each 12-feet. Section can be easily shortened to fit your pool area...
Suitable For Your Swimming Pool - Climb-resistant surface inhibits people from going over the fence
You have probably noticed that most pool fences are a black color. This seems to be the standard for the fence material; however, it does not mean that there are no other options. Luckily there are choices if you think another color would be a better fit for your yard. The XtremepowerUS is a sand beige color that will blend in quite well with light colored pavers around the pool.
The Xtremepower US 90130 can be easily removed and installed. YOu won't have to worry about getting this to work around your pool. When you get to an area that has a bit too much fence, it is easy to shorten it. A single person working on their own will be able to take the pool fence down and put it up when needed.
Pros
Sand beige color
Anti climb surface
Aluminum poles built for longevity
Cons
The sand beige color fence does tend to get dirty
7. Windscreen4less Removable Outdoor Privacy Fencing Screen Fence Panel for Backyard Deck
Windscreen4less Outdoor Safety Pool Privacy Fence for Inground Pools Freestanding Removable Security Fencing
Can be used as a yard fence to protect against unwanted animals or set your yard apart from your neighbors. Also as a swimming pool safety fencing to prevent kids and dogs from entering into the pool.
Easy to remove and install. The fencing can be removed and stored when not in use but the pole sleeves stay in the ground for your next use.
Package included is for installing on hard ground like cement/concrete. If installing to soft ground like clay/soil, please purchase our ground spikes separately which is not included in the package. Pole...
Gate not included. Installation requires drilling holes in the ground. 1-3/8'' drill bit is needed for installation. Gate and drill bit sold separately.
Many pool safety recommendations say to leave your pool visible so that you can make sure that no children have breached the pool area. However, this Windscreen4Less can serve multiple purposes for a pool owner. Not only will you be able to protect yourself from pets and young kids, but you can create a privacy barrier around your pool as well.
If you don't have a fence around your yard and you would like a break from being the neighbor's source of entertainment, the Windscreen4Less works as a great option. Remember that you must consider the ground you are installing in when choosing your pool safety options. The caps and spikes are different depending on the strength of the surface.
Pros
Comes with drilling template to make installation easier
Privacy screen and safety fence
Poles are spaced every four feet
Cons
Provides slightly less visibility of the pool
8. XCEL – Black Steel Fence Panel Style Easy Installation
XCEL Black Steel Anti-Rust Fence Panel
✔ SAVE YOUR MONEY WITH EASY INSTALLATION Patented SecureSnap assembly design enables you to assemble a panel in the matter of minutes.
✔ OUR QUALITY Built from strong wrought iron, pre-galvanized inside and out, double-powder coated, black.
✔ COMPACT SIZE FOR EASY LOADING AND LIFTING Compact box allows for an easy load for going directly to a jobsite and an easy lift at the jobsite.
✔ INCREASE YOUR PROPERTY BEAUTY AND VALUE – Using the 6.5'H posts included in the kit on soil ground or cutting them to 5'H with flange included in the kit on concrete, ideal for yards, dog, gardens...
In some areas of the country, a pool fences have to be a bit more stable and sturdy to pass inspection. If you want a more traditional wrought iron fence around your pool, then the XCEL is a great choice to consider. Not only is this fence effective, but it also looks great. You will very likely increase the value of your property with the XCEL in place.
When you are loading and lifting the Black Steel fence, you will notice that it is relatively easy to work with but also high quality. Using the SecureSnap assembly, you can have this fence up in a matter of a few minutes.
Pros
Easy to install
Looks nicer than the mesh design
May service multiple purposes around the yard
Cons
Will be costly to put the fence around large areas of the yard
9. Vinyl Works 24-Inch White Economy Resin Above-Ground Pool Fence Base Kit A – 8 Sections
Vinyl Works 24-Inch White Economy Resin Above-Ground Pool Fence Kit
Adds safety and style to any above ground steel wall pool
Constructed of durable resin with stainless steel hardware for secure installations
Features round fence pickets with non-adjustable blow-molded mounting brackets
64.5 Inch fence sections can be cut to fit any pool size
For an affordable and effective above ground pool fence kit, the Vinyl Works 24 inch model should be considered. This works on a steel wall pool to help make sure that the pool cannot be breached. The construction of the materials that come with the Vinyl Works is made for the outdoor environment.
Overall, fence safety is paramount to the fence's design and style; however, this is a nice looking option that can be cut to fit any pool size. Although, you will have to purchase a gate separately. The stainless steel hardware provided to keep the fence in place will certainly make this option last.
Pros
Durable resin
Stainless steel hardware
Round fence pickets
Cons
The above ground fence is not always as easy to install
10. Windscreen4less Removable Outdoor Fencing Fence Panel for Swimming Pool
This is the second time the Windscreen4Less brand makes an appearance on our pool fence reviews. With this particular option, you get an excellent view of the pool area while still protecting it from children and animals. The Windscreen4less will be easy to install as long as you follow the proper installation guideless.
When you are not using this fence, it rolls up into a neat package and can be stored away and out of sight. This is a great choice if you are having a pool party, and pool fences are just going to get in the way. Overall you will find this easy to work with and very effective at keeping pets and children safe.
Pros
Better visibility than the privacy Windscreen4less
Mesh material is durable and long lasting
Has a more modern look than some of the other safety fences on the market
Cons
What Is a Pool Fence?
A pool fence is a barrier that is going to go around the perimeter of your pool. The barrier will keep kids and pets from getting into the pool area without proper supervision. Pool fences come in various styles, and the price tag will vary from one option to the next. Pool fences are required in some areas to pass the initial inspection of your pool.
What Is a Pool Fence Kit?
A pool fence kit is often how you'll find DIY swimming pool fences sold. Typically enough to go around a standard size pool. For those with larger pools, or who wish to enclose a larger area around their pool, multiple swimming pool fence kits may be required based on the area you'd like to enclose.
Reasons You Need a Pool Fence
The most important reason to get a pool fence is safety. IT is important to keep children and pets safe from the water. Drowning is unfortunately very common, and it is necessary to understand this and protect your home from a tragic situation.
Children
Many parents think that their pool area is safe as soon as their children learn to swim. Although learning to swim is an essential factor in protecting drowning-related situations, it will not be enough.
Many of the accidents that happen around the pool are accidental. Children run around; they slip and fall and then slide into the pool. Sometimes during this process, they get hurt, and it causes them to become disoriented and not know how to swim properly. These are the situations that fences can protect against.
Pets
Pets, especially elderly pets, may fall in or intentionally go for a swim. If you are a pet owner that allows your dogs to swim, you will still want to be out there to watch and supervise. A great way to make sure that your dog is not swimming unsupervised laps is to install one of these high quality fences.
Unwanted Animals
If you think it is bad when your dog takes an unsupervised jump in the pool, how do you feel about a raccoon or a rabbit? Chances are, these situations with animals jumping in the pool are not going to end well. Avoiding this kind of mess is important for pool owners, and a great pool fence will make it much easier to avoid.
Toys
Pool toys tend to end up scattered throughout the entire yard. If you are tired of having to pick up toys all over the place, you can avoid this by installing a pool fence. The fences keep the pool area a bit more defined. This will, in turn, make sure that all toys stay in the proper location.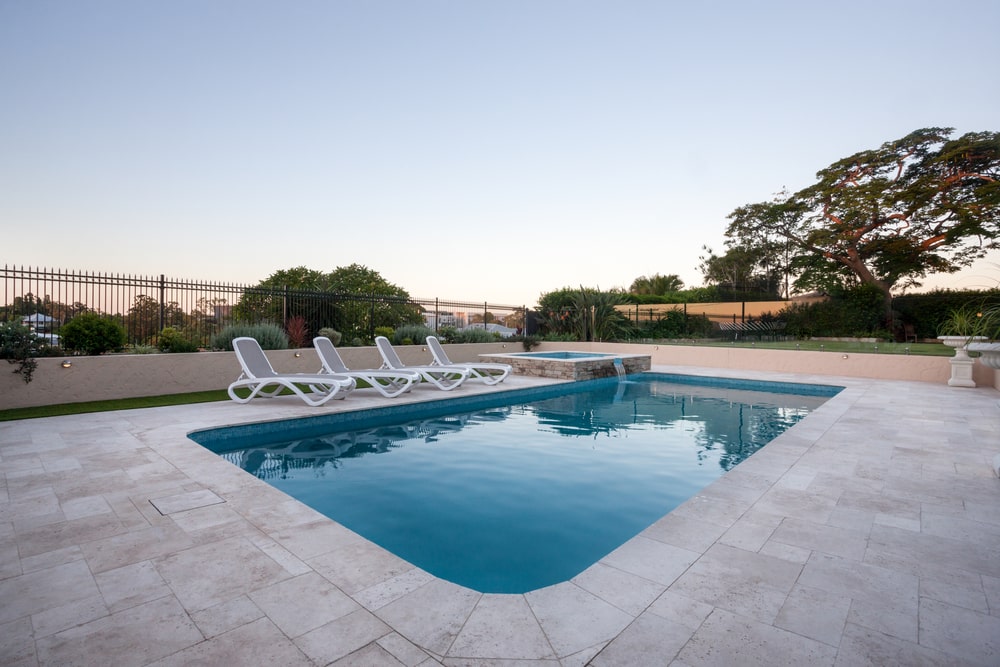 Types of Pool Fences
There are a few different types of pool fences on the market. When you search for a pool fence solution for your pool area, make sure you consider the type. Not all types are a good option for your individual pool.
Mesh Pool Fence
The mesh pool fence is the most common type for the inground pool. These mesh panels are usually easy to use and can be quickly customized to work around your pool area. You will need a high quality drill to install a fence like this. Remember that with a mesh pool fence, you also need to purchase a gate section so that you can go in and out.
Aluminum Pool Fence
An aluminum pool fence is quite popular to extend the height of an above ground pool. With an aluminum pool fence, you will have great protection from the elements. Chances are, when you no longer need the fences around your pool, the fence will still be in great condition. Most of these options are going to be priced a bit higher than the mesh pool option.
Wood Pool Fence
A wood pool fence can look really nice around your pool area; however, it is not built for dealing with a family going in and out of the pool all the time. The wood pool fence requires a ton of maintenance, and it will not be easy to keep up with.
If you want something that gives you a project each season, the wood pool fence is a great choice to consider.
Vinyl Pool Fence
A vinyl pool fence is another option that you will often see with the above ground pools. Some in ground pools also install vinyl, but it can be a high cost project. Some vinyl fencing comes with a lifetime warranty, and that is certainly one of the benefits. However, the price of this type of fence may have you looking at the mesh option once again.
Removable Pool Fence
One of the important things to remember about the mesh pool fence is that it is removable. When your family is not in need of blocking the way to the pool, you can pop the fence out and roll it up. This is a huge benefit of the removable pool fence.
Above Ground vs. Inground Pool Fence
Another thing to remember is that the same pool fences that work for inground pools will not work for above ground pools. The two fence types are different, and you should make sure you choose accordingly. The above ground pool fence simply needs to extend a small amount over the pool's top edge.
The inground pool fence needs to go around the entire perimeter of the pool area. Most of the time, the inground pool fences will be a bit more money than the above ground. You will also have to do a bit of drilling to get the posts into the ground.
Need to add a gate to your fence? Check out our article on pool gate latches!
Considerations When Buying a Pool Fence
Now that you understand the different types of pool fences and you have some of our favorite choices, it's time to narrow down which one will work for you. There are a few main considerations to look at when you are choosing a pool fence.
Price Tag
Adding a pool fence is certainly going to set you back a bit. This won't be the most expensive accessory that you add to your pool, but it could be the most valuable one. When we look at pool equipment, we usually talk about keeping the water more clear and enjoying some extra pool time. However, with a pool fence, it is going to come down to saving a life. It's hard to put a price tag on this concept.
Most pool fences are going to run between $85 and $145 for a 12 foot section. Depending on your pool's size and shape, you will have to determine how many sections you will need.
Installation
Installing a pool fence should be rather easy. You will need a high quality drill and a drill bit. If you don't have these tools, chances are you will not be able to install the fence properly. The installation process can be easy, depending on the type of hardscape you have around your pool.
Remember that if you are installing pool fencing into a soft surface like dirt or grass, you will need spikes that extend into the ground to give it the proper support. Always read the fine print about what is required for installation. This will help you save quite a bit of time in the long run.
Removable
Do you need a removable pool fence? For some people, this won't matter. When their children are young, they will want to keep the pool protected at all times, and the fence won't come down. For those with grown children that are trying to keep the pool safe when visitors or pets are around, the removable option is nice to have.
Climbability
Ensure that you consider the height of the fence and the height of the kids you are trying to protect. If your kid is a stair climber, you may want to make sure that you choose a mesh fence that will not allow them to climb up or down. The climb ability factor is an important one as a kid gets older as well.
Gate and Latch
Many of the pool fence options on the market do not come with a gate and a latch. Although this is unfortunate, they are quite easy to obtain. Leave room in your budget for a gate with a self latching closure. There is no reason to install a pool safety fence if you are not going to use it properly.
How to Install a Pool Safety Fence
Depending on the type of pool fence you are installing, your installation process will look a little different. We will go through some of the basic steps for installing a mesh pool fence; however, it is important to follow any manufacturer's guidelines when you install in your yard.
Step 1: Map Out Area
The first step is to map out exactly how your fence is going to go around the pool. You will have to be careful that the fence is not too close to the edge of the pool. Most like to make sure that there is a space around the edge that allows people to walk around even when the fence is installed.
Mark the spots where you are going to drill the holes for your new fence. Make sure you use the guidelines that come with your particular pool fence.
Step 2: Drill First Two Holes
When you have the area all mapped out, the last thing you will want to do is drill all of the holes. If you drill all of the holes and find out that something was not right in your mapping process, you will have a mess on your hands.
We like to drill the first two holes and then test out the first section. If the first section works, then continue on.
Step 3: Continue Drilling and Testing
Installing one panel at a time is the best way to go about this process. Put one section in, and then move to the next section until you work your way around the entire pool. Make sure that you carefully decide where you are going to put the gate of your pool as well. The gate will be your only way in and out of the pool.
Step 4: Place Fence in
Next, you will want to place your fence in and test it to ensure it is properly working. If your pool fence has gaps between the sections or sits too high above the ground, you will need to make adjustments. Remember that you need to think like a kid or a pet and make sure you can't get into the pool.
Step 5: Remove and Cap
When you take the pool fence in and out, there will be caps that you can place into the holes where the posts go. The caps are important to put in place; otherwise, the holes can fill with debris. The debris will make it very difficult to put your fencing in place the next time you use it.
Pool Fencing FAQ
Here are a few of the most commonly asked questions about putting a fence up around your pool.
Is It a Law to Put a Fence Around Your Pool?
In most cities and states, it is a law to have some kind of protection around your pool area. Sometimes this means that a fence around your yard will work. Other times you are going to need to include an additional fence directly around the pool area. When you put your pool in, you can check the local regulations and ensure that you comply. Remember this is in place not only to protect your family but other families as well.
How Much Does It Cost to Put a Fence Around a Pool?
The pricing of most pool fencing sections is around $100 and up. The sections are typically about 12 feet in length. To calculate the total cost, you need to consider how much fence you are going to need. Some fence manufactures will give you a discount for purchasing all sections at once. This will help to save a bit of money when working with a larger pool.
How Much Do Mesh Pool Fences Cost?
Mesh pool fences will end up being around $400 to $600 for an inground pool. If you have the installation done by a professional, you can expect the price will increase from there.
What Is the Cheapest Pool Fencing?
The cheapest type of pool safety fencing will be mesh fencing. With the mesh pool fence, you will also get longevity. These fences will very likely outlast the number of years that you need them to protect your pool area.
Pool Fencing Solutions Recap
You should now feel as though you have a very good understanding of what is necessary to purchase and install a new pool fence. This project may take you half of a weekend day, but the results and the peace of mind will be well worth your time. The Life Saver Fencing section stands out as the best overall choice because of the ease of installation, cost, and durability. This is an option you can take up and down when necessary to make sure your pool is always safe.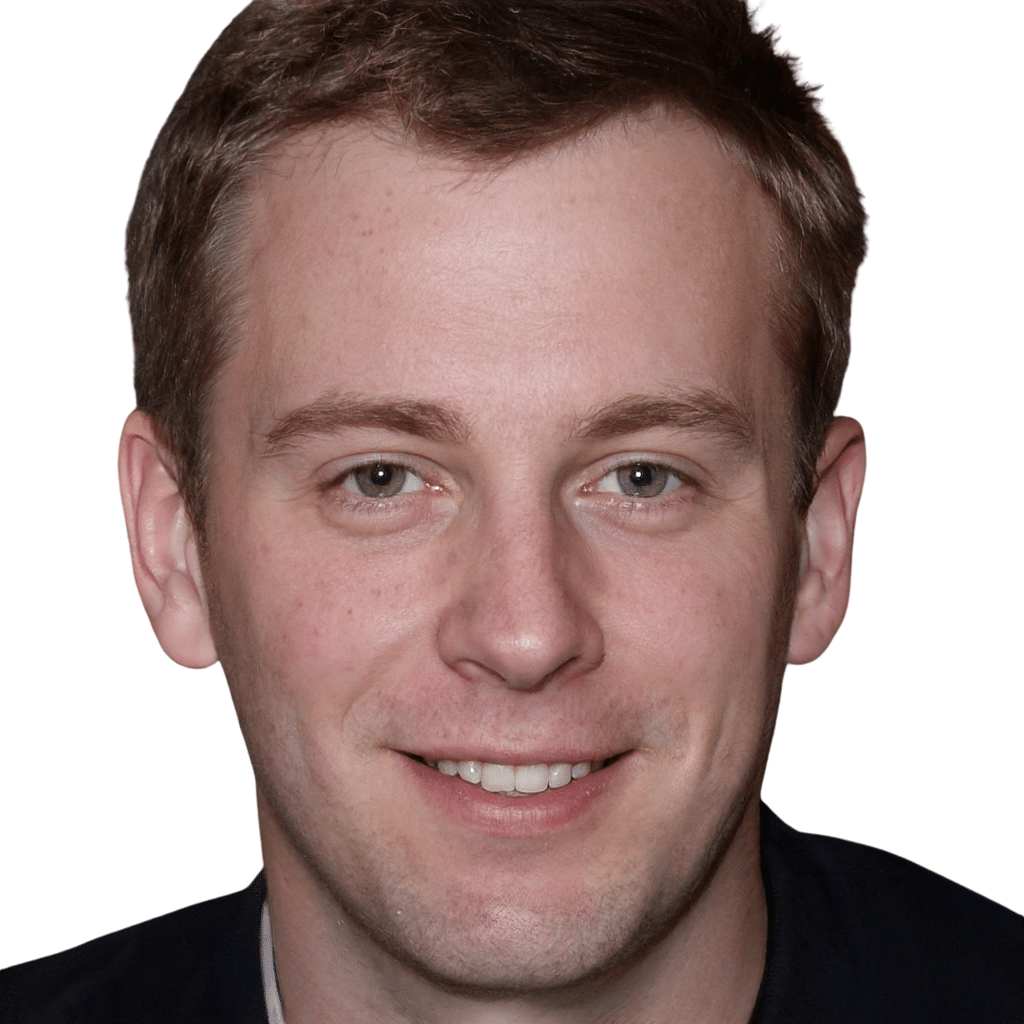 For over 15 years, Sean Moore has been sharing his love and enthusiasm for swimming pools and hot tubs with everyone he knows. His goal is to help everyday people DIY their maintenance to save money by teaching how to properly take care of your equipment, safely and correctly balance chemicals, and extend the life of your water oasis.
Pricing on this page was last updated on 2022-05-26