When using a pool, it is easy to become so caught up in the fun of swimming and playing with friends that safety tends to be put on the back burner. However, the truth is that many dangers can occur in a pool setting.
To ensure every guest has the safest experience possible when using a pool, it is crucial to put certain safety measures in place. These safety precautions can be found on the pool rules sign that must be conspicuously displayed at all times near the swimming area.
Displaying safety pool signage helps ensure swimmers know the rules and dangers that may affect them when swimming. Read on to learn the essential items that should appear on a pool rules sign.
Importance of Pool Rules Sign
Pool rules signs are an essential tool, as they serve the crucial function of warning swimmers of danger that could put their lives at risk. With all of the risks associated with swimming, it is important to ensure swimmers know all safety precautions before entering the pool and what to do should an emergency arise.
A sign of pool rules written in understandable terms and posted visibly near the swimming area will provide swimmers with the information they need to have a safe, fun experience. It also details the necessary steps to prevent accidents from occurring.
Besides, pool rules signs are essential to protect you from potential lawsuits. You don't want to have someone use your swimming pool, get injured, then decide to sue you for damages. Using swimming pool signs properly will help you avoid liability in this situation.
Most swimmers take a pee in the water to avoid taking a pee break when using a pool. Unfortunately, this results in contaminated water, making the swimming experience sour and leading to people getting sick. By displaying a pool rules sign, you are making it known to everyone that no peeing in the pool is allowed, which can help reduce the chances of getting sick after swimming.
Pool Rules Sign Requirements
Regulated swimming pool owners must provide proper swimming signage stating the rules and safety precautions that apply to the swimming pool. However, several requirements must be met for the signage to be valid. A properly displayed pool rules sign must meet all of these requirements:
Written in clear, legible letters or numbers – The information provided on the pool rules sign must be clear and understandable from a distance of at least 50 feet. In addition, the text, letters, or numbers must be large enough to be easily read by a person with normal eyesight.
Be permanent: Pool rules signs should be fixed to a permanent structure lie a wall, gate, or fence. It should not be attached to any moveable objects such as ladders. This helps ensure that it is easily visible to swimmers at all times.
Be posted within the pool area: Signs must be posted within 50 feet of the pool boundaries and on the exterior walls of the pool so that swimmers can clearly view them from all angles. In addition, you can place it in common areas such as pool entrances, locker room entry and exit points, and sidewalks surrounding the pool.
Have information about rules and regulations: There must be clear language that includes all of the rules and regulations related to entering and using the pool. For example, opening and closing times should be listed on the sign. It should also show the shallow and deep ends, so swimmers can easily identify them. A pool rules sign should also list the maximum number of people allowed in the pool at one time and post warnings about diving.
At least 4-inch lettering – unless otherwise stated, all writings on the pool rules sign must be at least 4 inches in height. This ensures that the text is large enough for all swimmers to read from a safe distance.
Pool sign size of at least 1.5 feet wide and 2 feet tall – Along with using huge letters, making the sign large enough will help ensure that swimmers can read it from a safe distance. The required size of the pool rules sign is 1.5 feet wide and 2 feet tall (18″ X 24″). However, depending on the pool type and the message you want to pass across, the sign can be smaller or larger than this. As a rule of thumb, the more important the messages are, the bigger you make the pool rules sign.
Types of Pool Rules Sign
With so many different pool signs out there, it can be challenging to know which signs you should or shouldn't include. You may need to first check with your local laws and regulations to determine the most applicable signs, especially specific design requirements. Here are the most common pool rules signs:
Custom
Custom signs are an excellent choice when you don't want to stick to the standard signage. These signs are usually customized with graphics and text to help enhance your message. In addition, you can choose pool signs custom to your swimming location, including rules unique to your location, designs, or graphics to reflect your personality.
A customized pool sign like the Jacevoo Retro Wood Sign Pool Rules features a retro feel. It uses cool fonts and graphics to highlight important rules for swimmers. In addition, its contrasting colors keep the sign readable from a distance.
DIY
If you are a crafty or skillful person, you could choose to create your own pool rules sign. This is specifically helpful if you're on a budget or need to save time. DIYing is also an excellent way to spend time with your family during summer vacations.
With DIY pool signs, you get to be creative, think of creative designs and colors, and create a sign that truly reflects your personality. This HBA Pool Rules Metal Sign is a perfect example of a DIY pool rules sign.
It uses stylish fonts and different font sizes to make the sign more attractive. You will need several tools such as metal board, spray paint, sealant, foam brush, and screws. You can easily find these materials at an arts and crafts store, or you could even use recycled materials.
HBA Pool Rules Metal Sign
Thick, 24-gauge steel
Rounded corners with holes for easy hanging
Eco-friendly process
This sign measures 16" x 12" (400 mm x 300 mm)
This is the indoor full shade version. For direct sunlight exposure please order item: HB7056SP.
Vintage
A vintage pool rules sign gives your swimming pool a vintage look. Vintage signs are usually made of wood or metal with distressed wording to provide it with an antique look. Such signs come in different shapes and sizes, too! You can choose from round, square or rectangular. They have a rusty, timeless feel that adds a vintage touch to your style.
If you want a vintage pool rules sign that lets you add your own design or message, you need to use retro fonts and styles. One such example is the YOMIA Pool Rules Tin Sign Vintage Pool Patio Wall Decoration Outdoor Swimming Pool Sign that has a rustic feel. It is made of a sturdy, rust-free aluminum material that's weatherproof. You can hang it with ease using its mounting holes.
YOMIA Pool Rules Tin Sign
Perfect Size: 8 x 12 inches. This size makes the metal sign perfect for any area or room, such as street, patio, garage, kitchen, coffee, office, bar, patio, restaurant, dorm, man cave. No matter where it...
Higher Quality: Made with sturdy, rust-free aluminum for indoor and all-weather outdoor uses, long-lasting ink and UV coating made our signs fade-resistant and durable.
Easy To Install: The vintage metal tin signs are pre-drilled with 4 holes in each corner to facilitate hanging and save time, you can install it on the wall with nails or double-sided tape on the 4...
Humorous
A good laugh can be a big mood booster. And if you want to keep your swimmers entertained and happy, it would help to include a pool rules sign that's humorous. Humorous pool rules signs can also help ease tension in the event of an argument or fight between swimmers.
You can use classy, vintage fonts to create a humorous pool rules sign. A good example is the Monifith Humor Pool Rules Signs. It provides a funny way to caution swimmers from peeing in the pool.
Commercial
A commercial pool rules sign is especially useful if you're managing a commercial pool. They can be customized to display your swim club or hotel's logo. Commercial pool rules signs are usually made of vinyl, aluminum, or plastic, large, standard fonts, and pre-punched holes for easy fixing.
You can find generic ones or customize them. The Poolmaster Sign for Residential or Commercial Swimming Pools is an excellent example of a commercial pool rules sign. It uses bold colors and is made of sturdy plastic. The standard size makes it easy to read from a distance.
Poolmaster Sign for Residential
Pre-punched hanging holes for easy installation
Printed with fade resist UV ink
All weather plastic to withstand outdoor conditions
18" x 24"
See dropdown box above for additional signs
Pool Safety Equipment Guidelines
Another critical pool rules sign is the Pool Safety Equipment Guidelines. This is a must-have pool sign to help prevent injuries while swimming. Swimmers need to be aware of the different safety equipment available in swimming pools. So this sign should include all equipment such as life jackets, pool ladders, emergency spots, etc.
The guidelines should be properly indicated by directing swimmers to the equipment's area or location. An example of a safety equipment guidelines sign is the SmartSign – S-1441-PL-10 "Emergency Eyewash Station" Sign With Down Arrow to indicate where a swimmer can wash their eyes in case of an emergency in the swimming pool.
The most important step in making your pool rules sign is to find ample, visible space. Make sure the place is visible enough for swimmers to see the sign, and there is enough space for everyone to read it. It should be positioned so swimmers can easily refer to it whenever they need to. Finally, make sure that the background behind the sign gives it enough contrast so that swimmers can easily read what's written on it.
SmartSign - S-1441-PL-10 "Emergency Eyewash Station" Sign With Down Arrow | 7" x 10" Plastic 10" x 7" Plastic
DURABLE PLASTIC: 'Emergency Eyewash Station' signs use 55 mil thick HDPE (high density polyethylene) and can last up to 2 years outside. Signs have a 100-percent recyclable base material.
EASY INSTALLATION: Signs have pre-punched and pre-cleared mounting holes for easy installation. Signs mount to walls, fence posts and doors, and can be used indoors or outdoors. Semi-flexible plastic...
DIGITAL PRINTING: Signs are digitally printed in high resolution for high-end finish and over coated for additional protection.
OSHA COMPLIANCE: Safeguard your workplace from accidents and liabilities by placing our high-quality signs that follow OSHA regulations. These are universally recognizable and encourage safe work...
PACK CONTENTS: One 7 x 10 inch green and white plastic sign.
Swimming Pool Rules Examples
Effectively sharing and displaying swimming pool rules can ensure no one gets seriously injured. Swimmers need to know their limits, and pool rules signs should be visible enough for swimmers to see while swimming. The following are several examples of swimming pool rules:
No running, jumping, or rough play is allowed in the pool
No diving allowed off the deck into shallow pool areas
Keep pets out of the pool area.
No food or drinks are allowed in the pool area
No glassware or bottles
Smoking on pool grounds is prohibited
Don't swim alone
Don't pee in the water
Shower before you use the pool
An adult should accompany Persons below the age of 14
No entry
No swimming allowed at dark
Warning – No lifeguard on duty
Diapers should be changed in the designated area and must have a tight-fitting protective covering
Don't use the pool if you have a water transmittable disease
Additional Notes on Pool Signs
While we have covered most about pool signs, there are several other things you need to know:
Signs should be durable for all weather conditions, and message surfaces are clean and smooth, ready to accept paint or precut lettering adhesives.
Artwork or theming applied to the sign shall not invade the message panel. Signs must have a distinct border.
If needed, multiple signs may be used, and signs should complement each other and the specific pool area.
Signs should be consistent with brand identity but maintain a high readability level.
Signs should be legible from a distance – always choose large, high-contrast fonts and design so that swimmers can easily read what's on the sign.
Pool Rules Sign FAQ
To help you know more about pool rules signs, here are some frequently asked questions you should know.
Where Should a Pool Safety Sign Be Placed?
Pool safety signs should be placed in a clearly visible area. Signs help swimmers identify important information, such as pool rules, emergency phone numbers, first aid station locations, etc. Ideally, a pool safety sign should be placed within 50 feet of the pool.
How Close Can Your Pool Be Built to Your Neighbor's Property?
It is recommended to construct the pool at least 1,000 millimeters from the boundary. You can also consult your local city council before undertaking any pool construction activity to avoid conflicts with neighbors.
Do My Pool Signs Need to Be ADA Compliant?
Where Can I Order a Custom Pool Sign?
You can order custom pool signs from local sign makers or online eCommerce sites like Amazon or Etsy. Provide your design and specifications and they will make your custom signs according to these. You can choose the customized signs to be made out of aluminum, metal, plastic, or wood. The price of your custom pool signage is dependent on multiple factors.
The Bottom Line
Pool rules signs are an integral part of your pool's safety. They act as signals of what is expected of people and what people can expect from each other. This is ideal to ensure that everyone in the pool area knows what they should and shouldn't do while using the pool. Your pool rules signs should also be legible, visible, and durable.
Remember to place the signs at strategic areas in your pool property within 50 feet, like near the entrances and exits. Ensure the font size is large enough ( usually 4 inches) so that swimmers can read what's on the sign easily. There are several types of pool rules signs you can choose from to suit your specific pool requirements for the best experience. Be sure to invest in one for your pool!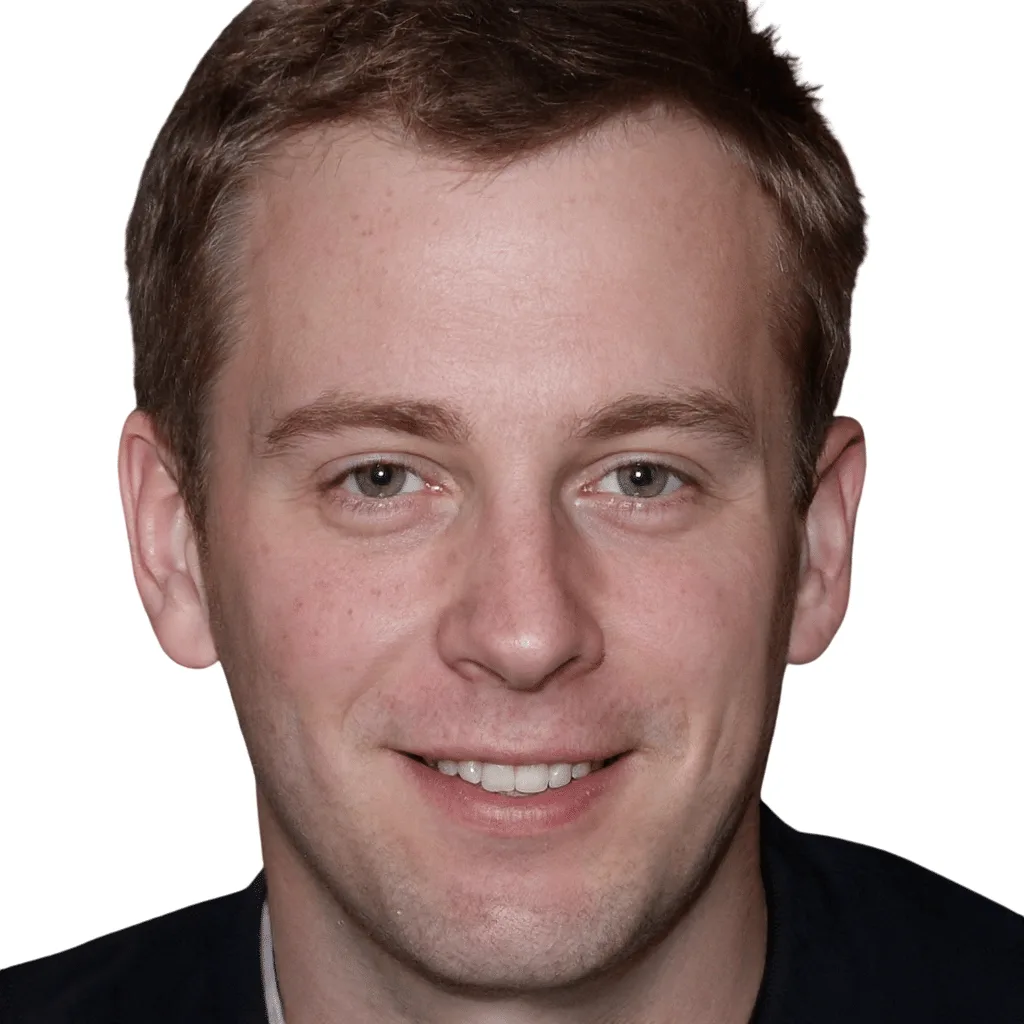 For over 15 years, Sean Moore has been sharing his love and enthusiasm for swimming pools and hot tubs with everyone he knows. His goal is to help everyday people DIY their maintenance to save money by teaching how to properly take care of your equipment, safely and correctly balance chemicals, and extend the life of your water oasis.
Pricing on this page was last updated on 2023-12-04