As a pool owner, you take on a large responsibility. Drownings are a serious concern that every pool owner needs to be aware of. Although diligence and close attention are the best possible ways to avoid a pool injury or drowning, pool alarms a great safety measure. They help to keep both children and animals safe. Finding the best swimming pool alarm will help ensure that you can rest knowing your pool is safe.
In-ground pool alarms and above ground pool alarms tend to differ, and it's important to know your options. Here are some of the best pool alarms on the market and some helpful information to choose the best one for your needs.
The 10 Best Pool Alarm Options
Pool Patrol PA-30 Pool Alarm
lifebuoy Pool Alarm System - Pool Motion Sensor with Advanced Algorithm - Smart Pool Alarm That is Application Controlled....
Poolguard DAPT-WT Immediate Pool Door Alarm,White
Safety Turtle New 2.0 Child Immersion Pool/Water Alarm Kit
Blue Wave NA4212 Poolwatch Pool Alarm System
Pool Patrol PA-30 Pool Alarm
lifebuoy Pool Alarm System - Pool Motion Sensor with Advanced Algorithm - Smart Pool Alarm That is Application Controlled....
Poolguard DAPT-WT Immediate Pool Door Alarm,White
Safety Turtle New 2.0 Child Immersion Pool/Water Alarm Kit
Blue Wave NA4212 Poolwatch Pool Alarm System
1. Best Overall Pool Alarm: Pool Patrol PA-30 Pool Alarm
Pool Patrol PA-30 Pool Alarm
Easy to install with no damage to your pool
Adjustable sensitivity to reduce false alarms
Works in any type, shape, or size pool or spa
In house remote receiver
Multiple alarms can be used in larger pools
The Best overall pool alarm on the market is the Pool Patrol PA 30 Pool Alarm. This is a straightforward and affordable model that every pool owner should have. You won't have to worry about any type of installation in your pool. This is a floating alarm that can be left free-floating or tethered to a specific spot.
This alarm lest you adjust the sensitivity and the alarm position in your home. It does not matter the size of your pool or spa; the Pool Patrol PA-30 will do the job. If you have a large pool and are concerned about this alarm's effectiveness, you can put two in your pool.
Pros
Affordable
Easy to install
Can adjust the sensitivity
Cons
Even with the adjustability, the alarm is still very sensitive
2. Best Premium: Lifebuoy Pool Alarm System – Pool Motion Sensor with Advanced Algorithm
Sale
Lifebuoy Pool Alarm System - Pool Motion Sensor with Advanced Algorithm
💂 Lifebuoy alarms are equipped with motion detector sensors which trigger the alarm when a child or pet falls into the water. It can easily detect motion in the pool.
✔️Lifebuoy Pool Alarm devices have an innovative state of the art technology to ensure your safety in all types of pools: a pool alarm for above ground pools, inground pools, spas, ornamental pools,...
📱 Lifebuoy pool alarm system comes with a smart Bluetooth app which is used to setup and control the pool alarm. Use it to adjust the sensitivity of the system or increase / decrease the siren length....
⚙️ Setting up is easy! All batteries are included - just attach the pool unit poolside using the provided attachment kit, and you are ready to go. Lifebuoy pool safety alarm works on replaceable...
🏊 Lifebuoy uses a smart feature named Swim Mode. When Swim Mode is activated, the alarm will not sound off – to allow swimming. Should no movement be detected for 10 minutes, the system will...
The Lifebuoy Pool Alarm System is a premium option with multiple sensors and a very reliable alert system. If you have a large pool and worry about an alarm being sensitive enough, the Lifebuoy is a great choice to consider.
This is a Bluetooth based alarm system that allows you to control the alarm from the use of an app. This model has lots of technologically advanced features that other pool alarms don't have. One of the things we like best about the Lifebuoy is that it automatically enables itself after ten minutes. You won't have to worry about turning it on or off.
Pros
Bluetooth enabled
Multiple sensors
Not difficult to install
Cons
Priced higher than other choices
3. Best Value: Poolguard Immediate Pool Door Alarm
Sale
Luckily there are several ways that you can get a pool alarm to work. Although some pool alarms will go off when the water level changes, pool door alarms let you know when the door to the pool area has been breached.
You can put an alarm like this on a pool door or even a back screen door to ensure that you know if your child has escaped into the back yard. These pool door alarms will help keep kids safe from more than just the pool. You can get a pack with several of these in one, and they are a very affordable way to be a responsible pool owner.
Pros
Good price
Easy to set up a security alarm
Can be put on multiple doors
Cons
Does not alert if pool water level changes
4. Safety Turtle New 2.0 Child Immersion Pool/Water Alarm Kit
Safety Turtle New 2.0 Child Immersion Pool/Water Alarm Kit
POOL ALARM SYSTEM - The base Safety Turtle 2.0 base will sound when wristband comes in contact with water
CHILD AND PET SAFETY - This water alarm kit was designed for your child or pet's safety
NO PROGRAMMING NECESSARY - This simple system will have you up and running in no time. Simply plug in the base within 200 feet of the pool, test the turtle, and then you are good for use!
SECURE WRISTBAND - The children's wristband is band is cute and comfortable fit with the latch and pull mechanism.
The Safety Turtle 2.0 Child Immersion Pool Water Alarm kit is a prevalent and safe option. This is a wristband system that you put on your child or pet. When the wristband contacts the water, the alarm will sound.
The great thing about this model is the easy setup. The problem is that you will have to remember to keep the wristband on your child. Some people will be good about pool safety and make the wristband a routine outdoor play requirement; however, others will struggle to remember to put the band on. If you have more than one child, you can purchase additional wristbands to work with the system.
Pros
Simple install
Can work with multiple users
Loud alarm system
Cons
Must remember to have child wearing the wrist band
5. Blue Wave Poolwatch Pool Alarm System
Blue Wave NA4212 Poolwatch Pool Alarm System
NSF Certified to ASTM F2208 requirements for pool alarms
Electronic sensor detects entry into pool by children, pets, or intruders
Remote receiver sounds when the pool alarm is activated—100 ft wireless range
Alarm is designed to detect objects weighing 18 pounds or more 110V A/C or 9 volt battery powered receiver
Kindly refer the User Manual in the Technical Specification section for specifics on operating and installing this alarm. These setup and care instructions are crucial to the alarm's proper operation.
The Blue Wave Poolwatch Pool Alarm System is an electronic sensor that can detect when someone enters the pool. The Poolwatch comes with a receiver that is activated as long as it is within 100 ft of the alarm.
If a child or pet weighs 18 pounds or more, the alarm will sound. This is usually a good option for those dangerous toddler years when a baby is around 20 pounds or more. It is always a good idea to test these alarms before you fully trust them.
Pros
Works for 18lbs and over
Only have to install one sensor
Works with 100 ft radius
Cons
Take a bit more time to install
6. PoolGuard Safety Buoy Above Ground Pool Alarm
PoolGuard PGRM-SB Safety Buoy Above Ground Pool Alarm
NSF Certified to the ASTM Standard F2208
Made in the USA; The Poolguard "Safety Buoy" comes with an in house remote receiver that has a range up to 200 ft., and comes with a 12 volt power supply.
For Above Ground Pools & Spas
1 Year Warranty
In House Remote Receiver
Battery Powered
The PoolGuard PGRM Safety Buoy is a great choice for an above ground pool. Many people think that because their pool has walls, they don't need to worry quite as much; this is just not the case. Pool safety for above ground pools is just as important.
The Safety Buoy floats on the water in your above ground pool. Once you put it on your pool, it will always be on alarm mode and always ready to help should a problem occur. There is a silent mode you can put this on when you want to enjoy the pool.
Pros
One of the best floating pool alarms
Visible to keep people out of above ground pools when not safe to swim
Easy to install
Don't have to worry about setting it
Cons
Some people don't like the large size of this model
7. Poolguard In-Ground Pool Alarm
Sale
Poolguard PGRM-2 In-Ground Pool Alarm
NSF Certified to ASTM Standard F2208
Made in the USA
In House Remote Receiver. Horns are 85 decibel at 10 feet; The Poolguard Pool Alarm comes with an in-house remote receiver that has a range up to 200 feet
Battery Powered,Poolguard PGRM-2 is designed to detect intrusions similar to a one year old child
Can be used in pools up to 20 x 40 or 800 square feet.3 year warranty.The Poolguard POOL ALARM, once installed in the pool, cannot be de-activated; it is always in the alarm ready mode..Tamper Proof:...
The PoolGuard PGRM-2 is an in-ground pool alarm that has a very large in house receiver. The receiver is a remote type, so you will not have to run anything from your backyard pool to the inside of your house.
One of the best things about this Poolguard is that it can be used on pools that are as large as 20×40. This means that you won't need more than one alarm for your backyard pool. This particular model will work best for children that are one year and older. You won't ever have to worry about setting the Poolguard as it always remains in ready mode.
Pros
Very sensitive in ground pool alarm
Wireless receiver
Loud alarm
Cons
Installation and configuration take a little bit of time
8. PoolEye Inground/Aboveground Immersion Pool Alarm
Sale
PoolEye Inground/Aboveground Immersion Pool Alarm
ASTM-certified for pools up to 16 x 32; For recommended installation guidelines for larger pools or those with different configurations please see the manual under the Product guides and documents section...
PRECISION LIFE-SAVING DEVICE – THIS IS NOT A FLOATING ALARM. It must be mounted and stationary for accurate operation. Mounts to most residential concrete pool decks and to most aboveground pools with a...
WATER MOTION SENSOR – Be prepared with the PoolEye Immersion Pool Alarm. With its underwater motion sensor, PoolEye provides an extra layer of protection when it comes to pool safety; ASTM approved
DUAL PROTECTION - A Poolside and an in-home remote alarm are included, so you will be immediately alerted whether you are inside or out
EASY TO INSTALL – Mounting hardware is included for inground pool deck installations and aboveground pool top rail installations; If water temperature drops below 32 degrees Fahrenheit the alarm must be...
The PoolEye Inground/Aboveground Immersion Pool Alarm is another model that will sound when the water level changes. This is a wave detection unit that sounds only when the water surface has been breached. This helps when making sure that rain or wind does not cause your alarm to go off.
The PoolEye comes with an in-home remote so that you will be notified both inside and outside if there is an issue with our pool. One of the best things about this particular alarm is that it works for weights as low as 15 pounds. This makes it a perfect choice for pets as well.
Pros
Very sensitive
Won't sound for wind/rain
Alarm will sound both indoors and outdoors
Works above ground pools and in-ground pools
Cons
Can be difficult to reset/turn off after a false alarm
9. Smart Door Sensors, 1/4 Mile World's Longest Range Wireless Window Door Sensor Compatible with Alexa
Sale
Smart Door Sensors, Wireless Window Door Sensor Smart Home Security Kit
A SMART START! Everything you need to get started: one YoLink Hub and two Door Sensors. Batteries are included and preinstalled, good for up to 5 years between battery changes. Supports 300+ devices from...
WHY PAY A MONTHLY FEE, when you can secure it for free? Self-monitor and save when you take advantage of our many ways to be notified of alarms and off-normal events in and around your home or business....
THAT WAS EASY! Installs in moments: scan the sensor's QR code, give it a name, peel off the pre-applied 3M brand mounting tape protective plastic, press the sensor and magnet to the door and frame, and you...
MORE THAN JUST A DOOR ALARM! Place a sensor on each exterior door and window to 'Protect Your Perimeter' Activate and control lighting. Place a sensor on your fridge/freezer door or lid and know if it was...
DOOR AJAR! Our unique Door Left-Open reminder can be used to alert you to a door or window left open too long! You define the maximum time. Use our SpeakerHub, our audio hub, to play a tone or message,...
As we mentioned, the best way to stop a child from entering into the swimming pool area is to stop them before they leave the house. This smart door sensor will work from up to a 1/4 mile away to alert you that there may be an issue with one of your doors being breached. Luckily this system works even if your Wi-Fi bandwidth is not all that strong.
The batteries used in this model will last five or more years, which will significantly increase your home's overall safety. When you need to be notified about a breach of the doors, you will get smartphone notifications. There is also a siren that you can configure to work with these door alarms.
Pros
Can install on more than one door
Great additional security measure
Easy to set up and control via App
Cons
People need to remember to leave them activated on a busy day in and out of the house
10. Safety Turtle 2.0 Pet Immersion Alarm
Safety Turtle New 2.0 Pet Immersion Pool/Water Alarm Kit
This is a Pet kit not for children. look for Child kit in another listing if you need for children.
Not backward compatible. Will not work with old T101 bands.
Can add multiple child and pet turtle bands to one system
Works in Salt water pools .
When pets get elderly, they will be very at risk for a drowning event in your pool. Elderly pets sometimes get disoriented or fall, and the Saftey Turtle 2.0 is built specifically to keep pets safe. With this alarm, the sensors will be on your pet.
Luckily the sensors are very low profile and will likely not bother your pet as they walk around the pool. Should they fall in, the alarm will sound immediately, allowing you ample time to rescue your pet. If you have the Safety Turple system for your kids, you can simply add the pet bands.
Pros
Easy to put on your pet
Very loud alarm
No installation to the pool
Cons
Have to remember to put on your pet
What Is a Pool Alarm?
A pool alarm is a system designed to alert pool owners that an animal or child has fallen into their pool. There are several different types of pool alarms available, and they all work to make sure that adults are alerted to a situation with enough time to save a life. Even if you don't have your own children, keeping an alarm on to save neighborhood kids is just as important.
Related: The Best Pool Accessories You Can Buy
How Do Pool Alarms Work?
Although there are several types of pool alarms, most of them will work by picking up a change in the surface tension of the water. If there are waves or the pool water splashes above the sensor line on an alarm, it will sound. The alarm itself will sound, and then there is usually an additional sensor inside the home that will also sound.
Local Pool Alarm Laws
Depending on where you live, there are likely going to be local pool alarm laws. The laws will differ by state and sometimes the county. It is very common to have door and window alarms on your house if you install a pool. You will also have to have a fence around your pool in many areas. This fence may also require an alarm on it.
When you put a pool in, you will have to pass inspection, so your pool will need the best pool alarms on the market. However, if you are purchasing a home that is new to you, you should do some research as to the alarm type that you may need.
Types of Pool Alarms
There are four basic types of pool guard pool alarms. Depending on your current situation and who you are trying to protect from injury, death, or drowning, make sure you choose your alarm carefully.
Threshold Pool Alarms
A threshold alarm allows pool owners to be notified if the pool area has been breached. The threshold pool alarms consist of gate alarms, door alarms, and window alarms. The great thing about the threshold pool alarms is that they also work as a general security measure for your family.
Pool Alarms With Surface Wave Sensors
The surface wave sensors will be able to tell if the water has moved because of something falling in. Most of the time, these pool alarms are going to be floating pool alarms. As the water level moves, the alarm will sound. Most of the time, the alarm will sound with a 15 pound or more object falling into the pool.
Pool Alarms With Subsurface Disturbance Sensors
A subsurface disturbance sensor will let you know if there was a wave moving across under the water's surface. This is a great choice for rainy or windy climates that get many false alarms from the Surface Wave Sensors. Again, the waves that this picks up on will be created by a 15-18 pound object changing the water.
Wristband Alarms for Swimmers
Lastly, you have the wristband pool alarms. These are worn around the wrist of kids or even a pet to make sure that an adult is alerted as soon as they go in the water. Although these wristband options are highly effective, you have to get your child and pet accustomed to wearing something like this.
Why You Need a Pool Alarm
A pool alarm will save lives. Aside from it sometimes being the county or state law, pool alarms are something that you will never regret investing in. Many good children know not to enter the pool without a parent present. However, the majority of drowning accidents happen when someone falls in the pool.
Falling around the pool's edge is quite common, and very often, people experience a head injury on their way into the pool. Pool alarms are not going to change your pool's aesthetics and are not all that expensive. Every pool should have one.
Considerations for Finding the Best Pool Alarm
When choosing a pool alarm, there are a few considerations that you must keep in mind.
Type
You would be surprised how many people own pool alarms and still don't use them. Choose an alarm that you are going to use, and that will keep your pets and children safe. If you don't like the floating pool alarm look, choose something that is a little less visible. If you don't think the at-risk members of your family will wear the wrist bands, choose a different type. Purchase something that works for your type of pool and for your preferences as well. Promise yourself that you will actually use it.
Sound
The best pool alarms are those that will sound both inside and outside. If your child happens to escape the house, but you are still inside, you will need to be notified. The same goes for if you are sitting on the patio, not paying attention to what is going on in the swimming pool.
False Alarm
Some pool alarms are known for having false alarms. The false alarms happen when a ball enters the pool, or a leaf falls on the surface. This can get very frustrating, and people will be tempted to turn the alarm off. The problem with this is that as soon as the alarm is off, the pool is not adequately protected. We highly recommend looking for something that has a low tolerance for false alarms. Don't purchase something that will alarm each time it drizzles or a gust of wind crosses over the pool.
Price
The prices of pool alarms run from around $50 to well over $200. The price is not quite as important as the ability to detect water disturbances. If you find a great deal on a pool alarm and it works effectively, it is certainly worth considering.
Related: The Best Pool Pump Timer You Can Buy
Pool Alarm FAQ
What Are the Best Pool Alarms?
The pool alarms that we have had the most success with throughout the years are those with subsurface disturbance sensors. These types of alarms seem to alert people the best and allow for plenty of time to save a child or a pet that may have fallen in.
Do Pool Alarms Really Work?
Pool alarms work if they are installed according to the manufacturer's recommendations. We highly recommend testing a pool alarm after installation. You will not want your first time using the alarm to be when there is a true emergency. If any issues were to come up with how the alarm is set up, you would know immediately.
How Much Does a Pool Alarm Cost?
Pool alarms can cost anywhere from $50 to 300 dollars. They are typically long-lasting, and with several types of these alarms available, you can usually find something to fit within your budget. Remember that if your pool size is very large, consider purchasing more than one pool alarm.
The Best Swimming Pool Alarms
Now that you have a better idea of the importance of these swimming pool alarms, installing one as soon as possible is important. Don't let another season go by leaving your family exposed to an injury or death from drowning.
The best swimming pool alarm on the market is the Pool Patrol- PA 30. We like how simple and easy this is to install. You will also get recommendations for exactly where to place the Pool Patrol so that you get maximum effectiveness and ease of use. The price this model offers makes a lot of sense to pick one up today.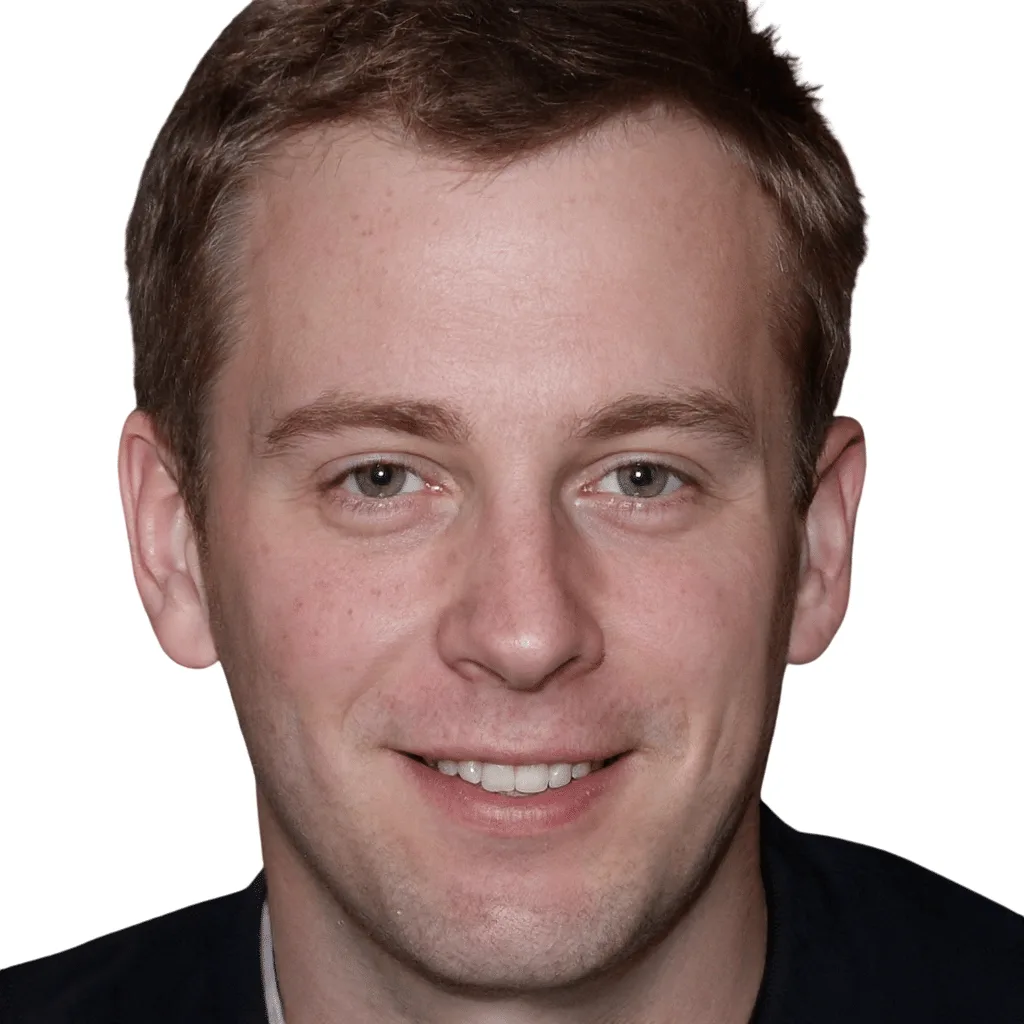 For over 15 years, Sean Moore has been sharing his love and enthusiasm for swimming pools and hot tubs with everyone he knows. His goal is to help everyday people DIY their maintenance to save money by teaching how to properly take care of your equipment, safely and correctly balance chemicals, and extend the life of your water oasis.
Pricing on this page was last updated on 2023-06-10