A pool in your backyard is a fantastic addition, but is something still amiss? Do you often find yourself wondering what can possibly make your pool area more attractive and fun? Well, we're here to give you a download on the perfect pool landscaping ideas of 2021 that can improve your pool area's aesthetic drastically.
Pool landscaping can give your pool an oasis-like look and make it more welcoming. Moreover, landscaping your pool has more benefits than you may think. However, it is not as easy as you think it is.
Swimming pool landscaping involves a lot of time, research, and unique pieces of equipment. It is not simply planting whatever looks tropical to you. Some plants can shed leaves into the pool, while some can have invasive roots. While some others just might not look as good as you thought they would.
Nonetheless, with the right guidance, set of tools, and some creativity, you can landscape your pool like a pro. Therefore, we have meticulously crafted this comprehensive guide on pool landscaping to guide you through the entire process.
Furthermore, pool landscaping is not a temporary project. Hence, once you are done with it, it will be a permanent upgrade for your pool.
Then, you can relax in the serenity of your backyard pool with your family and friends for years to come. So, are you ready for a pool makeover?
Beautiful Pool Landscaping Ideas
We hope you are ready to put in some effort and some innovative ideas. We have listed several gorgeous pool landscaping that you can pull off easily. So keep scrolling and find out what you think will suit your pool.
All the ideas listed below are easily achievable, and it will take less than a day to complete them. Although it may seem challenging to begin with, you will enjoy it as you proceed further, playing with your creativity.
Moreover, you can carry out all these pool landscaping ideas within your budget. It does not need an expert intervention as it is a complete DIY project.

Underwater LED Pool Lighting
Underwater lighting using LED pool lights is one of the most sophisticated pool landscaping ideas. They come in a wide range of colors and patterns, which can be perfect for pool parties. Moreover, you can use it for peaceful midnight swims as well.
Fireplace Lighting
Fireplace Lighting is an effortless and natural way to light your deck. It can illuminate your backyard and keep everyone warm as well. Plus, it is the best way to cuddle up with your family during cold months.
String Lighting
String lighting around the pool can give you a pleasant view of the pool area. You can choose LED lights over series bulbs since they can provide you safer and better lighting. However, please ensure to keep the live wires away from the pool water.
Stone Walkway to the Pool
Stone walkaways are a fantastic way to enhance your pool area. You will need enough beautiful stones, and you can let your imagination run wild. Also, you can choose between a wide range of stone colors and patterns.
Rock Garden
You can make a rock garden with just a few bags of rock. This idea can make your pool look like a natural pond and can significantly impact its aesthetic. Also, you can choose between a single spot or create a border.
Ornamental Grass Borders
Ornamental grasses are a perfect way to build a border around the pool. They are eye-catchy, easy to maintain, and they look natural. You can place them from wall to wall and upgrade your pool décor.
Adding Accent Plants
Add some accent plants around your pool and create your beautiful island. You do not need to have a big garden to make it look stunning, and you need some potted plants. Also, make sure to pick plants that do not shed leaves.
Safety Gates
You can create fencing or safety gates around your pool. You can accentuate it with some potted plants or string lights. Also, it is beautiful since it can keep the prying eyes of the neighbors away.
Wooden Furniture
If you do not want any lightings or shrubs, you can add some wooden patio furniture in the pool region. You can place some potted flower blooms on them. Moreover, it is the simplest way to accentuate the place around your pool and create a space for lounging.
Privacy Wall Using Hedges or Plants
Some pool owners may not want to build an actual wall around the pool. Therefore, you can replace walls with foliage. Trees and shrubs like Norway Spruce, Bamboo, and Green Giant Arborvitae can do the job.
Glowing Flower Beds With Rope Lighting
For a more chic look, you can grow flowering shrubs around your pool. Then light it up by lining the inner edges with rope lights. Your pool garden will be a perfect decoration for night parties.
Tips for Pool Landscaping
It is vital to keep your pool area functional as well as beautiful. Moreover, it should be easy to maintain as well. So, whatever design or type of pool landscaping you choose, you must aim for it to be successful.
Additionally, it is better to avoid creating something that can do more harm than good. This scenario is more common in pool landscaping than you think.
Hence, it can get challenging to make your pool beautiful and functional. Therefore, we have listed some tips below to help you design the pool areas successfully. So, read on to get some insights on how to get it all right on your first try!
Pool Deck Preparation
Before you start with the landscape design, you need to clean the pool areas. You can sweep and mow your lawn. Make sure to remove all the debris and pull out the weed grass.
Buy the Right Plants
Do some research before buying a specific plant. Head over to your local nursery and buy whatever suits the pool areas and your grand vision. Steer away from plants that have invasive roots and sheds a lot.
Choose Low Maintenance Plants
Please stay away from plants that require a lot of trimming and fertilizing. This will hinder your poolscape experience, and it will take away a massive chunk of your relaxing time.
Avoid Thorny Plants
Make sure to avoid thorny plants since people generally expose flesh around pool gardens. We know a rose bush is lovely, but a child can accidentally fall onto a rose bush. Hence, avoid plants such as bougainvillea and blackberry bushes.
Choose Evergreen Plants
Choose evergreen trees over a fancy deciduous one since evergreen plants do not shed leaves. If you plant trees that shed a lot, you will have to be prepared to clean your pool and the pool patio.
Avoid Plants With Invasive Root Systems
Several trees have invasive root systems, which means they grow into the surrounding space, including the pool plumbing system. Therefore, research the tree and plant species before planting them around your pool.
Avoid Plants That Attracts Bees and Bugs
Avoid certain plants that can invite a lot of insects around your pool space. The last thing you want when having fun in the pool is getting stung by a bee. Also, the bees may enter your house as well.
Be Creative With Your Backyard Pool
The final tip is to be creative with your pool. You can take inspiration from various images, nature, and friend's pools. Nonetheless, add your personal touch and see your backyard space sparkle splendidly.
Pool Landscaping FAQs
Do you still have doubts regarding swimming pool landscaping ideas? Well, this is quite a vast topic so many people have a lot of doubts too. Hence, to help you understand this creative job better, here's an FAQ section.
In this section, we have answered most of the frequently asked questions. Hence, you can clear it all out as you read on.
How Much Does Landscaping Around a Pool Cost?
Generally, pool owners pay about 50 dollars per square foot if you chose professional landscaping. However, DIY pool landscaping can cost way lesser than that. Moreover, it depends on the type of decoration and the choice of plants as well. Nonetheless, it will not cost you much other than the decorative items you buy in DIY projects.
What Is Best to Put Around a Pool?
Depending on the base of the pool deck, you can put several things around your pool. However, it is best to plant evergreen plants that do not shed leaves. You can also add some umbrellas and patio furniture for a quick and functional makeover.
How Do You Landscape Around a Swimming Pool?
You can start with fencing or building walls with bushes beside them and then clean the deck area. There are endless ways to landscape around a swimming pool. You can check out the pool landscaping ideas listed above to see what's suitable for your pool.
What Are the Best Plants to Plant Around a Pool?
The right plants are the key to perfect pool landscaping. However, not all plants are right for all kinds of pools. Here's a small list of some of the seven best plants for your swimming pool area decoration:
-Banana Trees
-Hawaiian Hibiscus
-Bird of Paradise
-Zebra Grass
-Kangaroo Paw
-Martha Washington Geranium
-Hebe
Final Notes on Poolside Landscaping Ideas
One of the primary things to do before starting your pool landscaping project is to keep it clean. You will have to declutter your pool deck and be rid of all the stuff that does not belong there.
Additionally, it is essential to keep decorative ideas practical as well. You may feel tempted by looking at the idyllic images of pools on magazines, Instagram, and Pinterest.
But, it is important to gauge what is suitable for your pool, the region's climate, and your budget. However, with some consideration and creativity, you can achieve amazing pool landscaping.
You can transform your backyard into a delightful space for family and friends to hang out. Moreover, you can have a lot of fun during the entire project!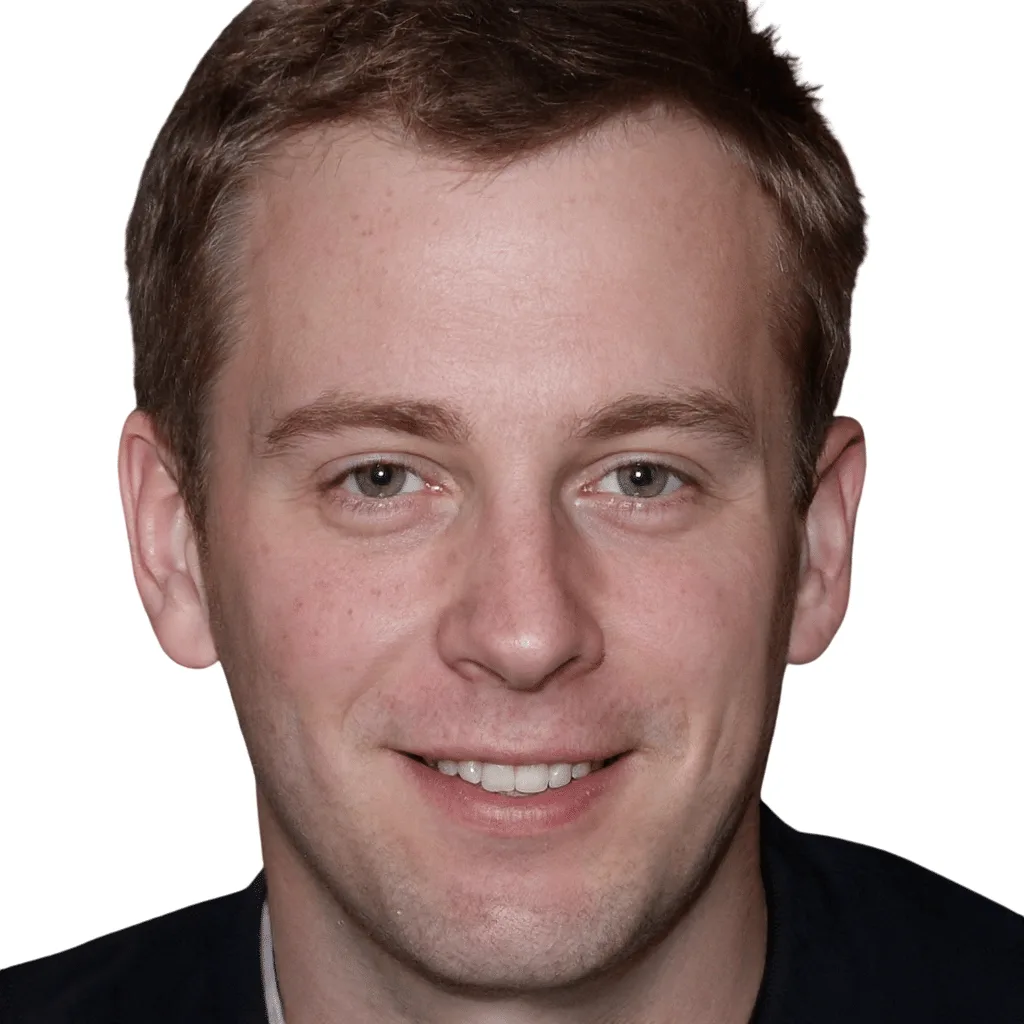 For over 15 years, Sean Moore has been sharing his love and enthusiasm for swimming pools and hot tubs with everyone he knows. His goal is to help everyday people DIY their maintenance to save money by teaching how to properly take care of your equipment, safely and correctly balance chemicals, and extend the life of your water oasis.