As important as it is to maintain your pool, it is equally important to maintain the surfaces surrounding your pool. Pool decking takes quite a bit of abuse from water to a lot of traffic during those summer months. The deck around your pool needs to be treated with the proper decking paint to be safe and durable.
Putting a pool deck coating in place is something that most homeowners can do on their own. This can be a great way to save money, but there are certain things you need to know before starting the process. We will give you all the information you need to choose the proper deck paint and get started on your pool deck painting project.
The 10 Best Pool Deck Paint Reviews
In The Swim Patio and Deck Paint Sand Tone - 1 Gallon
Cool Decking Pool Deck Paint For Coating - Waterproof Concrete Paint that Repairs, Seals, and Cools Your Surfaces - Covers 150...
Liquid Rubber Cool Foot Deck Coating - Solar Protection Deck Paint, Non-Toxic Multi-Surface Decking Sealant, Easy to Apply, Misty...
Olympic Patio Tones Deck Coating - Champagne - 6 Pack
RTG Deck, Porch, & Patio Anti-Slip Paint (Quart, Sand)
In The Swim Patio and Deck Paint Sand Tone - 1 Gallon
Cool Decking Pool Deck Paint For Coating - Waterproof Concrete Paint that Repairs, Seals, and Cools Your Surfaces - Covers 150...
Liquid Rubber Cool Foot Deck Coating - Solar Protection Deck Paint, Non-Toxic Multi-Surface Decking Sealant, Easy to Apply, Misty...
Olympic Patio Tones Deck Coating - Champagne - 6 Pack
RTG Deck, Porch, & Patio Anti-Slip Paint (Quart, Sand)
1. In The Swim Patio and Deck Paint Sand Tone
In The Swim Patio and Deck Paint Sand Tone
Excellent for restoration of concrete surfaces
Leaves a Non-Slip Finish when dry
Can be applied to a damp surface
Two coats required on initial application
Coverage: 90 - 125 sq ft per gallon depending on surface porosity
In The Swim is one of the most trusted names when it comes to pool maintenance and repair. They offer a variety of paint products to help you get through your pool deck painting project. The In The Swim Patio and Deck Paint comes in a variety of colors and works on several surfaces. One of the things that we like best about the In The Swim Patio and Deck Paint is that it can be applied to a damp surface. If your deck seems to always be damp, it can be hard to find a time to paint. With the In The Swim product, you won't have to worry. One gallon will cover about 100 sq ft of deck, and plan accordingly when ordering your paint.
Pros
Non-slip finish when dry
Comes in a few colors
Works on a variety of surfaces
Cons
Not sold in the 5-gallon bucket
2. Cool Decking Pool Deck Paint – Coating for Concrete and Decks – Waterproof Concrete Paint That Repairs, Seals, and Cools Your Pool Deck Surfaces
Sale
Cool Decking Pool Deck Paint - Coating for Concrete and Decks
USED AT THEME PARKS: Our revolutionary pool and deck product is the coating-of-choice for water theme parks, resorts, national landmarks, and now residential swimming pools. We offer commercial...
COMFORTABLE FEET: If the walk to your pool is more like a sprint, COOL is for you! Our revolutionary coating absorbs the heat and transfers it directly into the soil below to keeping your feet comfortable...
NO SLIPPERY SURFACES: If a safe pool area is a top priority for you, COOL is the perfect solution for a safe, skid-resistant surface around your swimming pool or hot tub. Meets ADA safety requirements for...
REPAIRS CONCRETE & STAYS CLEANER: COOL's specialized coating bonds with concrete at a molecular level, filling in cracks and permanently sealing them. The smooth, sealed surface makes it difficult for...
EASY TO USE: Just spray the concrete with Triple Crown, then wash away the dirt and debris that Triple Crown lifts from the surface. Let dry completely and apply the COOL treatment. Mix the kit with water...
One of the most important things to consider when choosing the best pool deck paints is the deck's temperature. If you are not careful, the paint you put on the deck could end up heating it and causing it to be uncomfortable to walk on. With the Cool product, you will drop the temperature on the deck by 38 %.
In addition to the fact that your deck surface will cool down, the Cool Pool deck paints are also non-slip. The non-slip features allow for a great increase in safety for all those around the pool area. Like the In The Swim Deck Paint, the Cool can applied when the surface is still damp. Overall, you will probably not find too many solutions better suited for your needs than the Cool Pool Deck Paint.
Pros
Use at commercial swimming pools
Keeps feet cooler
Has a non-slip surface
Durability is excellent
Cons
Even though the bucket is large, it does not go very far
3. Liquid Rubber Cool Foot Deck and Dock Coating – Solar Protection Deck Paint, Non-Toxic Multi-Surface Decking Sealant
Liquid Rubber Cool Foot Deck and Dock Coating
UV RESISTANCE - Our Deck Coating has excellent solar reflectivity and UV stability; reduces heat transfer by up to 35% compared to regular paint
PROTECTIVE FINISH FOR - Wood, concrete, decks, walls, fences and more for a seamless membrane!
EASY TO APPLY - Use a brush, roller, or paint sprayer for a seamless and fully adhered membrane. Designed as a stand-alone coating but can also be used with Liquid Rubber Seam Tape
ENVIRONMENTALLY FRIENDLY - Liquid Rubber Deck and Dock Coating is water based, non-flammable, and non-toxic, containing no solvents or VOC's. Safe for humans and pets alike, can be used indoors and...
The Liquid Rubber products are known for their long-term durability. The Liquid Rubber Cool Foot Deck Coating is both UV resistant and solar reflective. This means that the pool area will stay cooler, and you won't burn your feet after installing this product on your deck.
The finish will work on wood and concrete. This is important if your pool surround area has more than one material. The Liquid Rubber is easy to apply but be prepared that it is a bit thicker than traditional paint. The Liquid Rubber Deck coating is a non-toxic paint with no VOCs. The only real negative of this paint is that if you want it done right, you will need to apply several coats.
Pros
Thick and durable deck layer
Works on multiple surfaces
Sealant and paint
Cons
Thick and takes a while to get a coating on
4. Olympic Patio Tones Deck Coating
The Olympic Patio Tones deck and patio coating is a great choice for a non-slip color coating for your pool deck. The Olympic product is very well known for the areas with quite a bit of use by those with wet feet. The water-based acrylic paint has a non-slip feature that allows those using it to stay safer while in their pool area.
One of the best features of the Olympic Patio Tones deck paint is that it is highly resistant to chips. Sometimes with the wrong paint that is not as good about being wet, the chipping will occur and cause the deck to start to pull apart in places.
Pros
Comes in a variety of colors
Resistant to cracks and chipping
Durable under harsh weather conditions
Comes with a non-slip surface
Cons
Will require more than one coating
5. RTG Deck, Porch, & Patio Anti-Slip Paint
RTG Deck, Porch, & Patio Anti-Slip Paint
Fast-drying, textured paint provides an attractive finish & secure footing on exterior surfaces that become slippery when wet. Great for decks, porches, patios, stairs, ramps, and much more. Traction...
Easy to apply by brush or roller (1/4"-3/8" foam or nap roller cover for surfaces with a smoother texture; ½"-3/4" foam or nap roller covers for masonry with deeper texture).
Durable coating withstands heavy foot traffic and harsh weather without fading.
Eco-friendly, low-odor, low-VOC, water-based polyurethane formula can be applied to properly prepared sealed concrete, masonry, and wood. No priming necessary. Cleans up quickly with soap & water.
Choose from 4 neutral colors: White, Light Gray, Sand & Clear/Amber. One quart covers 80-100 sq. ft.
RTG is a trusted name when it comes to pool deck paints. If you don't enjoy waiting between installing deck coatings, the RTG product is a perfect choice. This is a very fast-drying textured paint that will make your pool deck painting project all that much easier. You can use the RTG water-based paint on anything from patios to porches to decks and ramps.
You will notice that the durable coating on the RTG can handle even the busiest pool areas. If you see quite a bit of traffic at your pool, this is a product that will hold up to the difficulty of the job. UV Rays are going to have a hard time penetrating and fading or breaking down the RTG coating. You won't even have to prime the deck before installing this paint.
Pros
No need for a primer coat
Easy to install
Comes in a few neutral color choices
Cons
Takes a lot of paint to cover
Must follow application instructions to ensure longevity
6. FIXALL Skid Grip Anti-Slip Paint, 100% Acrylic Skid-Resistant Textured Coating
FIXALL Skid Grip Anti-Slip Paint
ANTI-SLIP FLOOR COATING: Provide your surfaces with an extremely durable, skid-resistant finish with FixALL Skid Grip Anti-Slip Coating.
IDEAL FOR SAFETY AREAS: Exceeding ADA standards for anti-slip surfaces, this anti-slip paint is perfect for traffic markings, sidewalks, curbs, crosswalks and other safety areas.
EFFECTIVE ON A VARIETY OF SURFACES: Skid Grip can be applied anywhere you need a non-slip coating. Use it on patios, pool decks, sports courts, driveways, steps and more. Fade-resistant colors remain...
EASY TO APPLY: Offering excellent adhesion, this concrete patio and deck paint is easy to apply with a brush, roller or squeegee. Follow all directions on label for application. Packaged in a 1-gallon...
DRIVEN BY INNOVATION: Established in 1883, FixALL has consistently pushed the envelope with cutting-edge designs and manufacturing facilities to deliver the highest quality coating solutions.
Not all swimming pool decks need to be ADA compliant; however, it is certainly a benefit worth considering if yours is. The FIXALL Skid Grip is known for being one of the best-textured acrylic paint options on the market. If you are using this either indoors or out, it will do an incredible job of making sure a surface is safe to walk on.
We love that the Skid Grip will adhere to cement, wood, stone, or even asphalt. Regardless of the type of pool deck you have, you will have no issues installing this paint. Before installing the SKID Grip, make sure you follow their recommended cleaning process. To get the look that you desire, the proper prep work is certainly necessary. You can get the FIXALL in several colors that are fade-resistant and easy to clean.
Pros
Easy to apply
Non-skid grip helps to keep people from slipping
Comes in a variety of colors
Cons
May need pressure washing prior to installation of deck coating
7. TotalBoat TotalTread Non-Skid Deck Paint, Marine-Grade Anti-Slip Traction Coating for Boats, Wood, Fiberglass, Aluminum, and Metals
TotalBoat TotalTread Non-Skid Deck Paint
NON-SKID DECK PAINT: Durable, textured, low-glare high-traction surface for secure footing, with a comfortable rubberized texture that's less abrasive than traditional silica additives
LONG-LASTING POLYURETHANE FINISH: Durable coating won't fade or peel; easy to clean - scrubbing won't wear away the finish; affordable way to bring your old boat flooring back to life
NON-SLIP PAINT WITH MANY APPLICATIONS: Boat decks, docks, cabin soles, hatches, stairs, steps, gunwales, swim platforms, concrete, patios, floors, and anywhere else you need sure footing
1-PART PAINT IS EASY TO APPLY by brush or roller on fiberglass, wood, properly primed aluminum, metals, and previously painted surfaces; add a second coat for greater traction. Coverage: 250-300 sq. ft....
COMES IN PAINT COLORS TO MATCH TOPSIDES OR EXISTING NON SKID PATTERNS: Sand Beige, Kingston Gray, Light Gray, White (tintable with TotalBoat Wet Edge Topside Paint). Available in Quarts and Gallons
When you think of the importance of a non-skid surface, the deck of a boat will likely come to mind. The TotalBoat TotalTread paint product is a long-lasting polyurethane finish that works incredibly well to keep people from slipping and keep the deck protected. With a UV coating, this paint is designed to be resistant to cracks and peeling.
As durable and thick as the Total Boat is, it is not difficult to apply to your deck. It will work on various surfaces, including decks, patios, and even steps that may need an anti-slip surface. With the TotalBoat, you will get a bit more coverage than you would with other pool deck coating. This is something to think of if your pool deck surface is rather large. The cost of the paint job can get a bit out of hand with certain paint choices.
Pros
Tough enough for boats and deck coatings
Easy to apply
Paid goes a long way, much further than liquid rubber deck
Cons
Must properly clean and prime areas before installing paint
8. COMPLEMENTARY COATINGS Sure Step Acrylic Anti-Slip Concrete Coating
COMPLEMENTARY COATINGS Sure Step Acrylic
Country of Origin: UNITED STATES
The Package Length of the product is 9 inches
The Package Width of the product is 8.2 inches
The Package Height of the product is 9 inches
The Sure Step products are going to hold up to their name. With this option, you will not have to worry about losing your footing as you make your way around the pool deck area. One of the best coatings for steps and concrete pool decks, Sure Step is built to last. The acrylic paint has anti-slip characteristics that will start working even after one coat.
Sure Step comes in various colors, and some colors are a bit harder to find than others. If you are looking for a specific color coating, make sure that you consider the heat that the deck will increase to when using certain colors.
Pros
Resistant to cracks
Helps prevent pooling of water
Very good not slip capabilities
Cons
Not the best option for wood pool decks
9. KILZ Interior/Exterior Enamel Porch and Patio Latex Floor Paint
KILZ Interior/Exterior Enamel
PORCH & PATIO PAINT: KILZ Porch and Patio Floor Paint is a 100% acrylic latex product providing a durable, long-lasting finish that is ideal for both interior and exterior applications.
ADVANCED FORMULA: This Acrylic paint offers a low-lustre enamel surface that is formulated to endure on deck, porch, and patio siding and floors through variable weather conditions. This product will...
MULTIPLE USES: Ideal for porches, floors, decks, basements, patios, siding, trim, furniture and trellises. May be applied over properly prepared, previously-painted or primed surfaces. Not for use on areas...
SUPERIOR COVERAGE: This 1 Gallon can of KILZ Enamel Porch and Patio latex paint covers 300-400 square feet on smooth surfaces and 200-300 square feet on rough surfaces. Dries to touch in 1 hour and can be...
KILZ has been making premium primers and paints for 40 years and leverage this experience in every gallon of KILZ Paint. Named Paint Brand of the Year in 2015 in the Harris Poll EquiTrend Rankings....
One of the most well-known features of the Kilz paint is that it is mildew resistant. With the ability to protect against mold and mildew, we love the Kilz option for a patio or deck in a shady area. When your pool gets a lot of shade and the area stays moist constantly, chances are you can have some issues with mold and mildew through the summer months.
The Kilz Patio Latex Floor paint is very easy to clean and resistant to cracks. Although we recommend putting more than one coat on your deck, Kilz is a brand that does not disappoint when it comes to quality paint products.
Pros
Mildew resistant
Latex easy to install paint
Works on indoor and outdoor surfaces
Cons
The Non-skid formula is not nearly as good as other brands
10. Encore Wood Deck Coating
Encore Wood Deck Coating
PROTECT and PREVENT– Coating seals up the pores of the wood, preventing unwanted moisture from penetrating and damaging the surface of your pool deck, patio, or porch. By sealing the pores, the coating...
RESURFACE and REPAIR – Water activated self-repairing wood deck coating kit repairs cracks and holes on patios, decks and other wooden surfaces. This not only extends the longevity of the wood but also...
SAFE and SECURE – Environmentally friendly sealant is a water-based coating protecting the deck from the harsh effects of UV rays, which can cause fading and discoloration over time. Once applied surface...
QUICK-ACTING and QUALITY - Easily applied in less than a day with a simple paint roller or brush, quickly protecting the area. Applying sealant is a simple and cost-effective way to protect and extend the...
CLEAN and CUSTOMIZABLE – Add in a gallon of any color of exterior latex paint to cover up to 160 square feet of surface area and comes with easy to follow instructions. Durable surface is easy to clean...
Last but certainly not least is the Encore Wood Deck Coating. This is a great choice for a wood deck, and it provides long-term resistance to slips and falls that occur on the pool deck. One of the things you will really like about the Encore Wood Deck coating is the dry time. In less than 30 minutes, you can recoat with another round of Encore. This can certainly help your day of deck painting go quite a bit faster.
Overall you will find that this is a good choice for a deck that has some repair needed. You will need to follow the proper steps to clean and prepare the deck, but it does naturally do a good job of keeping splinters away.
Pros
Works on wood and concrete
Comes in convenient 5-gallon size
Skid resistant and safe to use surface
Cons
Long term durability may be a bit lower than other brands
Types of Pool Deck Paint
Before choosing the proper pool deck paint, you must consider the type of paint you are using. There are a few very common pool deck formulas that you will see on the market. Some of these paints can be used on wood surfaces, and others are best for concrete. Let's look at some of the different types of pool deck paint and where they should be used.
Water-Based Acrylic Paints
If you are not sure what is currently on your pool deck surface, you may want to go with the water-based acrylic. This paint will stick to a variety of surfaces even if they have been painted in the past. Sometimes putting one coating over another can cause issues, but you should not struggle with the water-based acrylic.
In addition, this paint tends to be quite affordable. Affordability is important to consider because pool deck paint doesn't tend to go very far. It is thicker and needs several coats, which requires a lot of paint. Of course, with most paints that are lower in price, the water-based acrylic is not the longest-lasting of the deck paint choices.
Premium Acrylic Deck Paint
As you can imagine, premium deck paint will last quite a long time as well. The premium paints tend to have a more glossy finish and can provide a more finished and upscale look. When you are working with premium paint like this, you will need to ensure that you are giving it enough dry time. For some decks, it can take days for the paint to dry. This is difficult with following weather forecasts and making the pool a bit unusable during the time.
Epoxy Pool Paints
Epoxy is more than just paint; it can repair and paint at the same time. Epoxy is more of a solvent-based solution that will work on things like concrete and gunite as well. The epoxy formula will last longer than other options, and it does a good job filling hairline cracks that you may have on your deck.
The problem with the epoxy paints is that they won't work if your deck has already been treated with something else. If you are moving into a new home and the deck needs some work, chances are you won't be able o use the epoxy pool paints.
Related: Check out our article on the best pool paint options available for inside your pool!
Benefits of Painting Your Pool Decking
Although there are benefits to how your home will look when your deck is painted, there are also considerations for the long-term benefits of this project. Painting your pool deck is worth both the time and the money.
Can Keep Deck Cooler
A deck with the proper coating will stay much cooler even while being heated by the sun. Most pool decks are exposed to sunlight for a good portion of their day. Having a pool deck paint that will reflect the UV rays and keep the deck temperatures cooler is a smart choice. If you are not careful of the paint you use, people will burn their feet on your pool surround.
Anti-Slip Technology
Anti-slip or non-skid paint ensures that while you are getting into and out of your pool with wet feet, you won't slip. Many injuries are caused by slipping on areas surrounding a pool. The fear is that if a person slips, they can end up falling into the water and experience a severe injury. The anti-slip technology usually consists of small particles in the deck paint that will give it more traction and grip for those that are struggling to find their balance.
Protects Decking Material
If you have a wood deck, it can start to deteriorate and break down over time. This is because water gets into the cracks of the wood, and it will rot the wood away. Considering pool decks can be quite costly to install, having a coating that protects the deck is essential. Your pool deck will last much longer if you treat it properly.
Covers Imperfections
After a while, all decks, both concrete, and wood are going to have certain imperfections. The proper pool deck coating is usually a bit thicker, and it will ensure that holes and imperfections are filled while you are applying it. This makes the process of installing deck paint and coatings even more efficient. You will be fixing and protecting your deck all at the same time.
Easier Maintenance
Once your deck is properly painted, your daily and monthly maintenance will be quite a bit easier. The deck can be washed with a simple brush and water, you can use a leaf blower to clear debris easily, and you will notice much fewer cracks and breaks starting to develop.
Lower Cost
Painting a deck is a lower cost than refinishing a deck. In addition, if you can learn to paint the deck yourself, you will save a lot of money. The project can be a bit undertaking, but the actual steps and process are not difficult to accomplish. The pool deck painting project is one you can learn to do on your own.
How to Paint Your Pool Deck
How your paint your pool deck will depend on the type of deck that you have. If you have a wood deck, the process will be different than a concrete pool deck. We are going to focus on how to paint a wood pool deck. The process is a bit more involved for the wood deck than the concrete.
For concrete decks, you must make sure that you power wash all surfaces and allow them to dry before painting. Clean off with a leaf blower or push broom before painting each section. This can help to eliminate any debris that is lingering on the surface. Here are the steps to follow to paint a wood deck.
Step 1: Inspect and Repair Deck
You will first need to take a thorough look at your pool to see if it is ready to be painted. If you have a wood deck, chances are there are areas that have cracks or a nail or a screw that does not fit properly in the deck. You can go around with a hammer and make any necessary repairs to the deck surface.
In addition, you will want to look for areas where there are cracks or holes in the wood. Fill these with a good wood filler that is intended for outdoor areas that get wet. If you don't use the right filler, it could cause issues in the future with parts of the deck starting to rot.
Step 2: Wash and Allow to Dry
Once your deck is fixed and ready for the next step, you can wash the deck. For this, you can purchase a basic deck brush and use soap and water to clean the deck. If you have areas that are experiencing quite a bit of mold or mildew, you may need to use a bit of bleach and water solution to help you remove that.
Once you have the deck clean, give it a few days to dry out completely before applying the first coat. Although some paints will stick even if the deck is wet, it is not really worth it if you can avoid it.
Step 3: Apply First Coat
When your deck is properly prepped and clean, you can apply the first coat. Applying deck paint is simple and requires the use of standard brushes and rollers. Painting with deck paint is usually a bit more time-consuming because it requires you to put the paint on rather quickly and cover it with a few layers. Deck paint won't spread on quite as easily as wall paint, so you will want to have a strong roller to help complete the work.
Step 4: Apply Second (Potentially Third Coat)
Most of the time, one coat of paint is not going to cut it. You will likely need two or three coats of paint in order to complete this project. Always make sure that you allow enough time for the bottom coat to dry before putting on the topcoat.
Step 5: Check for Curing Prior to Using Pool
Once you have let the paint dry for a few days, make sure that you feel as though the paint is truly sticking to the deck prior to getting it wet and using the pool. If the paint is not cured and starts getting wet from swimming in the pool, you may ruin certain areas of the job.
Considerations for Choosing Pool Deck Paint
When you decide to paint your deck, you must be very careful about the paint you choose. Of course, you will want to choose a color and a finish that you like, but there is more to it than that. Here are a few of the things that you must consider before choosing your pool deck paint.
Type of Paint
As we detailed above, there are several different types of deck paint. If you are painting your deck for the first time or painting over a previous coat, the type of paint you use will vary. Different paints also have different costs associated with them. Pay attention to this so that you find something within your budget.
Amount of Paint
Paint is typically sold in one gallon or five-gallon container. The amount of paint you need can usually be figured out by the square footage of your deck. You will notice that deck paint does not go very far as it is intended to be a thicker covering.
Non-Skid
The paint for wood decks should have some kind of non-skid texture. The deck coatings with non-skid will make it much less likely for people to slip and fall while walking around on the deck surfaces.
Color
Although you may enjoy darker colors, the sand beige and lighter colors tend to be a better solution for deck paint. The lighter colors will stay much cooler and make it easier to walk on, even in the middle of the summer.
Prep Work
In order to prepare your deck for the paint and finish, you will have to do a certain amount of prep work. This can include taking a pressure washer or leaf blower to the deck. Some paints require a primer, and others do not. If you read the can of paint, it will usually explain to you exactly what you need to do prior to applying.
Number of Coats Necessary
Some pool deck paints claim that they can cover in one coat. Others recommend applying two or three. This is going to impact the amount of paint that you need to purchase. The best pool deck paints are likely going to need about two coats to cover your deck surfaces completely.
Pool Deck Paint FAQ
Now that you know the best pool deck paints on the market and you have some ideas on how to install them, we can take a look at some of the most frequently asked questions about pool deck coatings.
What Is the Best Paint for the Pool Deck?
The best paint for a pool deck is an acrylic outdoor paint that will be resistant to water. The best pool deck paints are also going to have some non-skid texture in them. Many pool deck paints will work on both wood and concrete, but you must ensure this before purchasing your paint.
What Is the Difference Between Pool Deck Paints and Stains?
A stain for a pool deck is going to cover wood that has not previously been painted. Once you paint wood, you can't stain it. Stain provides a protective coating on the wood and is typically quite a bit thinner than paint. Paint designed especially for a pool deck is going to be thick and almost like a rubbery material. The paint provides almost a layer of protection on the deck.
Can I Paint a Pool Deck That Is Pitted or Damaged?
You can't paint a pool deck with minor damage, but you will be much better off if you fix the damage before painting. When you leave damage exposed, you will find that the paint will chip and crack in these areas much more often. Avoid this by applying some quick and simple fixes to the deck before painting it.
Why Should I Prime My Pool Deck Before Painting?
Although some deck paints suggest that primer is not necessary, we feel as though it is an important step in the process. Using a great primer can make your paint job last quite a bit longer and also ensure that you don't need quite as much deck paint when you do the project.
What Is the Best Color to Paint a Pool Deck?
The best colors to paint your deck are light tan and gray colors. If you keep the color of the deck a little lighter, it is easier to walk on in the summer. Dark color deck paints can end up hurting or burning your feet.
How Much Will It Cost to Paint My Pool Deck?
The cost to paint your pool deck will depend on the size of the deck and the type of paint you decide to use. You can expect to spend anywhere from $100 to $500 between the supplies you need and the prep work involved with painting the deck. If you are to have this project done for you, it will likely cost double or triple these amounts.
How Do I Make My Pool Deck Less Slippery?
Using non-slip or non-skid pool deck paint is the best way to keep the deck from becoming slippery. The non-skid feature has small particles in the paint that will make it so that your feet don't slip as you are making your way around the pool area.
How Long Does Pool Deck Paint Last?
Pool deck paint should last for two seasons at a minimum. If you purchase premium deck paint, you may be able to get up to 7 years in between coatings. When purchasing pool deck paint, it may pay to purchase the more expensive type as it could keep you from having to paint the deck again for many years.
Should I Paint My Concrete Pool Deck?
If your concrete is starting to look worn or stained, painting it can be a great choice. The majority of deck coatings that work on wood pool decks are also good for concrete. The non-skid feature is a good thing for concrete as wet concrete can get very slippery. Painting concrete is not all that hard if you have the proper roller and paint supplies.
What Kind of Paint Do You Use on a Concrete Pool Deck?
Premium acrylic paints are the best choice for a concrete pool deck. These paints are waterproof, long-lasting, and can stick to the concrete even when it gets wet.
Recap: Best Paint for Decks
Hopefully, you now feel a bit more capable of choosing the proper paint for your deck. Deck paints come in many colors and types. Finding the right one for your project will take a bit of work, but it will be worth it in the end. A complete and great-looking pool area is not possible without a nicely painted pool deck. The Cool Deck, In The Swim, and Kilz brand painting products are great choices for the pool owners who want quality and affordability in their next pool deck painting project.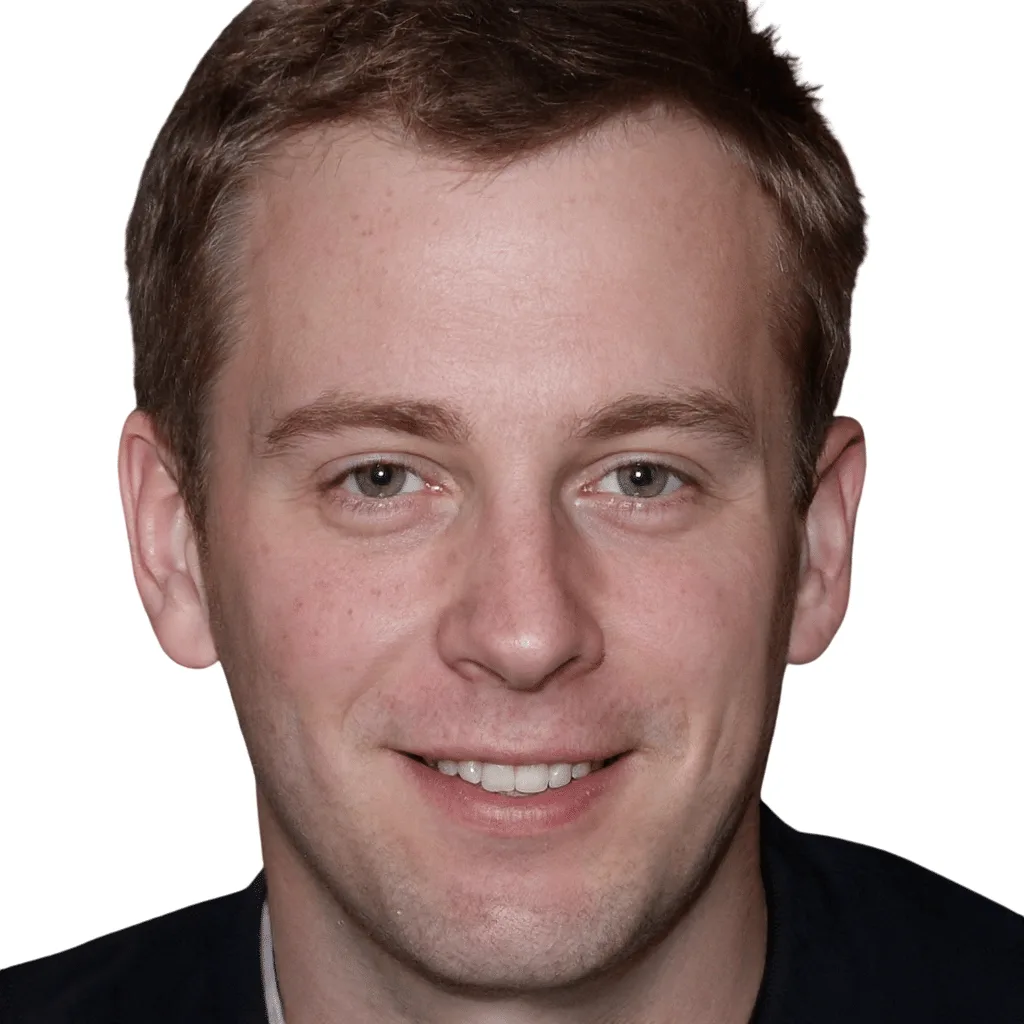 For over 15 years, Sean Moore has been sharing his love and enthusiasm for swimming pools and hot tubs with everyone he knows. His goal is to help everyday people DIY their maintenance to save money by teaching how to properly take care of your equipment, safely and correctly balance chemicals, and extend the life of your water oasis.
Pricing on this page was last updated on 2023-10-01