If you thought your enjoyed vacuuming and cleaning your pool, wait until you try painting it! It is sometimes necessary to paint the pool's surface for concrete, gunite, and fiberglass swimming pools. Painting a pool is something that many people save for the professionals; however, it is not all that difficult to do if you follow the proper steps. One of those essential steps includes purchasing the best pool paints on the market.
There are many different types of paints out there, and you must get something that is long-lasting and resistant to water and sun damage. We have pulled together ten of the best pool paint options on the market; there is sure to be an option on this list that will work for your swimming pool.
The 10 Best Pool Paint Reviews
INSL-X Waterborne, Semi-Gloss Acrylic Pool Paint, Royal Blue, 1 Gallon
In The Swim 1 Gallon Pool Blue Super Poxy Shield - Epoxy-Base, High Gloss, Swimming Pool Paint - Long Lasting Stain Resistant
RAMUC EP Epoxy High Gloss Epoxy Pool Paint (Dawn Blue)
In The Swim CRC Pro-Series Chlorinated Rubber-Base Pool Paint - Dark Blue 1 Gallon
RAMUC Type EP Hi Build Epoxy Pool Paint, 2 Gallon, White
INSL-X Waterborne, Semi-Gloss Acrylic Pool Paint, Royal Blue, 1 Gallon
In The Swim 1 Gallon Pool Blue Super Poxy Shield - Epoxy-Base, High Gloss, Swimming Pool Paint - Long Lasting Stain Resistant
RAMUC EP Epoxy High Gloss Epoxy Pool Paint (Dawn Blue)
In The Swim CRC Pro-Series Chlorinated Rubber-Base Pool Paint - Dark Blue 1 Gallon
RAMUC Type EP Hi Build Epoxy Pool Paint, 2 Gallon, White
1. INSL-X Waterborne Semi-Gloss Pool Paint
Sale
Waterborne Semi-Gloss Pool Paint
Royal Blue Waterborne Acrylic emulsion swimming pool paint.
Use with fresh or saltwater swimming pools.
Quick-drying acrylic swimming pool paint.
Lasting color and protection in black, white, aquamarine, royal blue, and ocean blue pool paint.
Can be applied over most types of properly prepared existing pool paints.
Ideal for bare concrete, marcite, gunite & pools made of other masonry.
Before painting, review the INSL-X Waterborne Pool Painting Guide for proper preparation and application tips.
The best pool paint on the market is the INSL-X Waterborne Semi-Gloss Pool Paint. This paint can be used on either saltwater or traditionally chlorinated swimming pools. You will have your choice between four different colors, and the paint will easily cover older pool paints that may be in place.
The INSL-X Paint is designed for bare concrete or gunite pools. Overall you will find this very easy to work with the product; if you follow the instructions for preparation, this process can be completed quickly and efficiently.
Pros
Comes in a few different colors
Adheres well to pool service
Works very well on concrete pool surfaces
Cons
2. In The Swim Super Poxy Shield Epoxy-Base Swimming Pool Paint
Sale
In The Swim Super Poxy Shield Epoxy-Base Swimming Pool Paint
In The Swim super epoxy paint is a great option for covering the interior surface of your swimming pool. This is a high quality paint that is incredibly durable, and will last up to eight years with simple...
Our paint can help seal small cracks in the pool surface. Once applied, this paint will create a highly polished, unified surface that is hard, abrasion-resistant, and non-porous. Giving your swimming pool...
Rain or morning dew won't affect the pools surface if its been at least three hours after completion. A milky discoloration may occur on the epoxy, not within the coating. However, that discoloration will...
Epoxy pool paint will not adhere well to other paints, it is best to use a power washer to remove prior to painting. The hardening process for epoxy will take about a week for an outdoor swimming pool, and...
CAUTION: epoxy based paints can make steps, shallow water, and wadding pools to become possible slipping hazards. To protect users, make these areas slip resistant by very lightly sifting silica sand on...
It should come as no surprise to seasoned pool owners that the In The Swim products have made it on the list of best-swimming pool paints. This is a Super Poxy Shield Epoxy that will give your pool a tile-like finish even if it is not a tile pool. Epoxy pool paint works well on plaster, gunite, and even fiberglass pool surfaces.
The In The Swim Super Poxy is best suited for use on brand new pools. It will not adhere properly to pools that have had previous pool epoxy paints used on them. You should get about seven or eight years from one coating.
Pros
Works for a few different pool surface types
Gives the pool a finished tile-like look
Product is known to last for several years
Cons
Coverage area can be a bit small
3. RAMUC EP Hi-Build Epoxy Premium Epoxy Pool Paint (White)
Ramuc makes a variety of swimming pool pain products. This RAMUC EP Hi-Build Epoxy Premium Epoxy Pool Paint is chemical resistant and abrasion-resistant, so you know it will last for quite some time. The great thing about the Ramuc product is that it will work on surfaces getting their first or second coats. If your pool walls require updates, this product has plenty of advantages.
This is a two-coat system that has self-priming capabilities. You have to be careful with pool paints that you are properly installing the product; with Ramuc, that becomes quite easy to ensure.
Pros
Can paint over previously painted surfaces
Makes for a high gloss finish
Application will go quite far with recoat
Cons
Two-part system needs up costing a bit more than other products
4. In The Swim CRC Pro-Series Chlorinated Rubber-Base Pool Paint
As you will quickly learn, not all pool paints are the same. Depending on the type of pool you have, the paint you need for the project will vary. The In The Swim CRC Pro-Series Chlorinated Rubber is a great choice for a previously painted rubber base finish.
This chlorinated rubber pool paint is a self-priming product that will last for several years. According to the paint manufacturer, as long as the proper steps are followed during installation, this is a perfect choice for your pool.
Pros
Dark blue finish
Works on pools that have already been painted
Easy application with a paint roller
Cons
Paint has a powerful smell
5. Republic Powdered Metals Type EP Hi Build Epoxy Pool Paint
Swimming pool paint is not something that you will need to purchase all that often. Therefore it makes sense to choose a product that is known for its high quality and longevity. With the Republic Powdered Metal Hi Build Epoxy Pool paint, you will get an extremely long service life and a high-quality finish.
You should not need another pool epoxy paint for about eight to ten years after installing this product. If your pool has concrete that looks old or faded by the water in the pool, REbuplic Powered Metals Pool Paint can bring it back to life. With self-priming capabilities and the option to use this on both pools and spas, this is a trusted paint manufacturer and product.
Pros
Longest service life on the market
Self-priming
Works as an alternative replastering
Cons
White color is not a good choice for everyone
6. Olympic Optilon Synthetic Rubber Swimming Pool Paint – Blue Ice – 6 Pack
If you have a large swimming pool, you will need more than one gallon of paint. We love that with the Olympic Optilon, you can buy in bulk and save money on your rubber pool paints. This product is a premium, great Synthetic Rubber that will work as a base on your swimming pool.
With the Olympic product, you will get an effortless application and a smooth and complete-looking finish. Rubber paint is sometimes thought of as the more difficult type to work with; however, customers find that the Olympic Optilon is quite easy to work with.
Pros
Rubber paint option
Will cover previous rubber-type paint
Comes in bulk pack for a larger pool
Cons
Ensure to follow all steps for longevity
7. INSL-X Waterborne, Semi-Gloss Acrylic Pool Paint, Ocean Blue, 1 Gallon
INSL-X Waterborne, Semi-Gloss Acrylic Pool Paint
Ocean Blue Waterborne acrylic emulsion swimming pool paint.
Use with fresh or saltwater swimming pools.
Quick-drying acrylic swimming pool paint.
Lasting color and protection in black, white, aquamarine, royal blue, and ocean blue pool paint.
Can be applied over most types of properly prepared existing pool paints.
INSL-X Waterborne Semi-Gloss Acrylic Pool Paint in Ocean Blue is a high-quality pool paint designed to rejuvenate and protect your swimming pool's surface. In the world of pool maintenance and renovation, a fresh coat of pool paint can make a world of difference, and INSL-X offers a semi-gloss acrylic paint solution for a vibrant Ocean Blue finish.
This paint is formulated to withstand the harsh conditions of pool environments, providing not only an appealing appearance but also durable protection. Whether you're a pool professional or a DIY enthusiast, INSL-X Waterborne Semi-Gloss Acrylic Pool Paint offers an effective and visually appealing way to refresh your pool.
Pros
Durable Protection
Attractive Finish
Semi-Gloss
Waterborne Formula
Cons
Service life is not quite as long
8. RUST-OLEUM Pool Paint
As we have mentioned, those with a large pool need to consider how much paint they will need for this product. YOu can do a calculation to ensure that you have purchased enough paint based on the size of the pool and the pool type. Rust-Oleum products have been trusted for many years on everything outdoors for your home. The Rust-Oleum pool paint is no exception.
Your first coat of this cement base formula will be dry and ready for the second coat in about four to six hours. It is recommended that you use two coats to get a smooth and complete surface on your pool. Keep in mind that the Rust-Oleum product is quite thick and can even help you with hairline cracks that you may be experiencing. There is a VOC content on this paint that will restrict it from use in some states.
Pros
Comes in a 5-gallon container
Dries quickly
Will be quite smooth after two finishes
Cons
Not available everywhere because of VOC content
9. In The Swim Aqua Coat Water-Base Swimming Pool Paint
The swim is one of the only paint manufacturers that makes every type of pool paint a customer could need. Most manufacturers will put out one or two colors of epoxy paints, and that will be it. The In The Swim brand creates several different products that work for a variety of surfaces. This option is a water-based acrylic paint that will work over both acrylic and rubber base paint.
One of the great things about this water-based base level is that it will last for a very long time if you complete this project properly. The base level needs to be sealed, and there should be two coat initial applications. These are things you can do to ensure that the service life of the paint is quite long.
Pros
Very easy to work with
Pool should only be down for a few days
Works on top of previous acrylic or rubber bases
Cons
Must seal a water-based acrylic paint very well; this won't be your only step in this process
10. Kelley Technical Olympic Zeron Epoxy Pool Coating
Last but not least is the Kelly Technical Olympic Zero Epoxy Pool Coating. You will like this particular option because it comes as a complete system to get the project complete the right way the first time. This is a one-coat finish system that has a service life of more than eight years.
You will find that the premium grade material is quite easy to apply with a simple roller. It works well on concrete pool surfaces. This is a white color product, so you must make sure that it will match the pool coating you need.
Pros
Great choice for concrete pools
One-coat system is a premium quality system
Long-lasting product
Cons
Will need several gallons for a larger pool
What Is Pool Paint?
Pool paint is a paint product and a covering designed to be used on the bottom of your pool. With pool paint, you will have several different types and styles to choose from, and they are all designed with functionality and looks in mind.
Of course, you want your pool to look good when filled and reflect the paint color on the bottom. However, the paint also needs to create a barrier between the swimmers and the pool surface and keep that surface protected for years to come.
Types of Pool Paint
There are a few different types of pool paint. Each has different characteristics and benefits, and you must choose a paint based on what your pool needs. Having a basic understanding before purchasing your paint is essential. Here are the different types of paint that you should be aware of when you are shopping.
Epoxy Paint
Epoxy paint is the most common pool paint on the market. The reason that epoxy paint is so well known is that it is very resistant to abrasions, stains, and chemicals. If you happen to have some issues in your pool already that need to be covered, you can easily do so with epoxy paint.
The finish on an epoxy type paint will be a satin finish that will work with almost any pool decor. In addition, Epoxy paint is compatible with a wide range of surfaces. You can use the epoxy on unpainted concrete, plaster, gunite, and even fiberglass.
If your pool already has epoxy paint on it, you will want to ensure that you use epoxy paint again; otherwise, you could have compatibility issues and have difficulty getting the paint to stay in place. The only real downside to the epoxy paint is that it has a very long dry time. You will have to set your pool aside for three to five days when using epoxy pool paints. Make sure you choose the right type of year when you are working with this paint type.
Water-Based Acrylic Paint
Many homeowners feel more comfortable working with water-based acrylic-type paint. The product is very fast drying and seems easy to work with when applying to the pool. There are, however, a few concerns with this paint. When it comes to chemical and stain resistance, you will have difficulty getting the water-based acrylic pool paint to last. If you are not diligent about adding chemicals to the pool, chances are you will see stains show up rather quickly.
In addition, the water-based acrylic paints have a bit of a shorter lifespan. You will likely only get about two years out of a coat of this paint. We don't know about you, but the thought of having to put a coat of paint on the pool every two years is not ideal.
The only good thing about treating your pool surface more often with these water-based acrylics is that they dry rather quickly.
Premium Acrylic Paint
Just like water-based acrylic, there are premium acrylic paints on the market. These are high gloss paints and are often used on commercial swimming pools. This type of paint will work on unpainted concrete and plaster. In addition, the acrylic, epoxy, and rubber existing paints will cover just fine with a premium acrylic added on top.
You will notice that the premium acrylic paints have been designed to fill a hole in the market. For many years the rubber and chlorinated paints have been used because of their durability. The issue, however, is safety. Premium acrylic paints are made to have both durability and safety.
A premium acrylic paint should last about three years, and it will take about five days to dry when you first put it on your surface. The best thing, perhaps,s is that this is one of the pool paint types that are compliant with the EPA.
Rubber and Chlorinated Paints
Rubber and Chlorinated paints were very popular for years because of how chemical resistant they are. When you think about the number of chemicals that you put into your pool daily, it is obvious that some kind of compatibility or resistance to chemicals is quite important.
However, the problem is that to have this type of compatibility, the paints have to have some dangerous ingredients in place. If you are nervous about chemicals and exposure, do some reading on the rubber and chlorinated paints prior to using them in your pool.
You may find that it is worth the risk to use this product; however, most will decide that there are other options out there that are just as good.
Reasons to Paint Your Pool
If you have a painted pool, chances are the paint will need to be replaced every few years. The paint provides a protective layer on the pool covering, and it can help to seal minor cracks. If you have never painted a pool, you may want to have it refinished instead of painted.
Once you start the painting routine on your pool, you will need to stick with it for years to come. The epoxy pool paints tend to last about two years or so, and some premium versions will make it closer to seven or eight years. Once you start with the paints, you will have a hard time ending the cycle.
Some people paint their pool because they are looking to change the look of their backyard. If you just got a new deck and patio furniture and the paint color of your current pool does not compliment those things, then the painting may be a good solution. Overall you will have to decide if this process makes sense for you.
Here are a few signs to look for that it could be time to paint your pool.
The pool walls feel slippery, but water chemistry is balanced and fine
Pool paint is faded
Pool paint feels chalky
Pool paint is starting to blister or bubble in some areas
Considerations When Choosing Swimming Pool Paint
When you choose a swimming pool paint, there are a few important things that you must consider. Perhaps the most important of these is the type of pool paint. If you try and use the wrong type of pool paint on your surface, you could end up having a major mess on your hands. Some paints are not compatible with each other, and you will need to ensure they are before starting your paint job.
Testing for Paint Type
There are a few tests that you can complete to make sure that you are going to use the proper paint type on your project. The first is to put a little bit of denatured alcohol onto a rag. Take this rag and place it on the surface area of the pool that you intended to paint. If you notice that the paint starts to soften, then you have a water-based acrylic currently in place in your pool.
If you find that the alcohol had no impact, you can toss that rag and get another rag and put a bit of xylol on it. If the xylol doesn't impact it and the denatured alcohol has no impact, then you are probably dealing with epoxy pool paints. If, however, it softens and becomes a string,y it is likely chlorinated rubber paint. If it softens but does not become stringy, then you are likely looking at synthetic rubber.
Each of the different types of paint on the market will stick on different surfaces. You must know what the base layer is before you can attempt to paint over it.
Size of Pool
The size of the pool is a major consideration. If you have a large pool, you are going through a lot of pool paint. The paint goes on thicker, and it will take up quite a bit. Make sure to use a pool size calculator to determine the number of square feet you will need to paint before making your final purchase.
Application Process
Some swimming pool paint does not require a primer, and it goes on quite easily. Other options have a primer coat or material that must go on first, followed by a few coats of paint. Applying your own pool paint will save you quite a bit of money; however, you will likely want to make sure that you are choosing something that is not all that labor-intensive.
Longevity
Painting your pool is kind of a large project. You will need to have the pool empty, and you will also need to leave it that way for several days so that it is completely dry before filling it again. This process is not one that you will want to repeat all that often. Look for paints that guarantee at least two to five years before having to recoat your pool.
How to Paint a Pool
Once you have your pool paint all picked out, it's time to start working on the actual painting process. Depending on the size of your pool and the type of paint you use, this project will vary. Here are the basic steps involved in painting your pool.
Step 1: Find the Perfect Time
When you paint a pool, you are going to need a long stretch of good weather. Without the weather on your side, your project will take weeks, and it may not come out correctly. It is best to have temperatures between 50 and 80 degrees Fahrenheit for this project. If you have windy or humid days, you will want to avoid those as well. Some pool owners admit that the hardest part of painting a pool is finding the right time to get it done.
Make sure that your pool has also had some time to dry out. If the pool is not dry, the paint products are not going to stick as they should. Be careful when you drain your pool and ensure that you are not draining into a bad area.
Step 2: Prepping for Paint
To prepare your pool for painting, there are some steps that you must take. These steps will require quite a few days of work, and you really can't skip them.
Drain the pool in an area where it is not going to interfere with your pool painting project
Take some time to scrub the pool and pull away any old paint that is peeling or chipping; you can also fill cracks that you may see in the pool
Next, you will want to use a cleaning solution that will remove any oils from the walls or floor of the pool, these tend to accumulate over time, and they must be removed for a proper paint job
Acid wash and then rinse the pool after
Make sure that the pool has about three days to dry before applying the first coat of paint
Step 3: Paint the Pool
Once your pool is all cleaned, you can add some tape around the filters and lights, and then you are ready to paint. You will have to make sure that you follow directions on the paint you purchased to see if there is a need for a primer or if it is an all-in-one solution.
Start in one corner of the pool and use a roller to make your job much easier; work from the low end to the deep end of the pool to ensure that you can get to all the areas and not trap yourself in place. Always make sure that paint is properly mixed so that you don't end up with clumps.
Some pool paints will only call for one coat of paint. One of the advantages of these paints is that it takes less time, but sometimes the multiple coats of paint can clear up any issues or missed areas in the original job.
Step 4: Completing a Pool Paint Job
Once you have completed the painting process, you can remove the painter's tape and then allow the pool about three days or so to dry out completely. This time can take as long as five days, and you should always check your pool paint can to make sure you are giving it enough time.
When you fill your pool back up, you will have to balance the chemicals and make sure that there is no air in the system; follow all the steps you would as if you were opening your pool again.
Pool Paint FAQ
Now that you have a better understanding of what goes into this process, let's look at some of the most frequently asked questions about pool paint.
Is Pool Paint Different From Other Paints?
Pool paint is different from other paints. It is built to stick to difficult surfaces, and it can withstand being left underwater for extended periods. When left to soak in a pool of chlorinated water, most paint is going to break down after a very short period of time. It is essential to only use pool paint when working on your pool.
Can I Paint My Own Pool?
You can absolutely paint your own pool. Reading our guide, paying attention to the paint can that you purchase, and watching a few videos could be all that you need to save thousands on a pool paint job.
What Is the Best Paint for a Pool?
The best paint for a pool is premium epoxy paints. These are going to provide the best protection for your pool walls, and they last for quite a few years. Epoxy paints are generally EPA approved and can be used in most states.
How Much Does It Cost to Paint a Pool?
If you are painting the pool on your own, you can expect to pay several hundred dollars for the paint, supplies, and water, and chemicals you will need to refill your pool. Considering that hiring someone to complete this project would cost between $1800 and $3000, you will be saving quite a bit of money.
Can You Paint a Concrete Pool?
A concrete pool can be painted as long as the proper paint products are used. Pool paint products are designed to soak into the concrete and seal it. Always make sure that you want to paint your concrete pool because once you paint it, you will always have to paint it. Other options would be to seal the pool or resurface it.
Can You Paint the Outside of a Pool?
You can paint the outside of your pool as long as you know the material that you are painting and you apply the proper products. Just like painting the inside of your pool, you will need to wait for the right weather conditions and make sure that you strictly adhere to the application process.
Best Pool Paints Recap
Painting a swimming pool is a project that most homeowners will never decide to take on. After reading our guide, we hope you realize that there are ways to complete this project on your own. If you purchase the right product and follow the appropriate steps, your pool could look brand new in a matter of a week or so.
Take a look at the In The Swim pool paint products as they will have almost anything you could need or want to paint your pool. Depending on the type of pool paint that is already in place, you should be able to find a compatible paint to use to resurface your pool. Get this project done early in the season so you can enjoy the rest of your summer with a great-looking pool.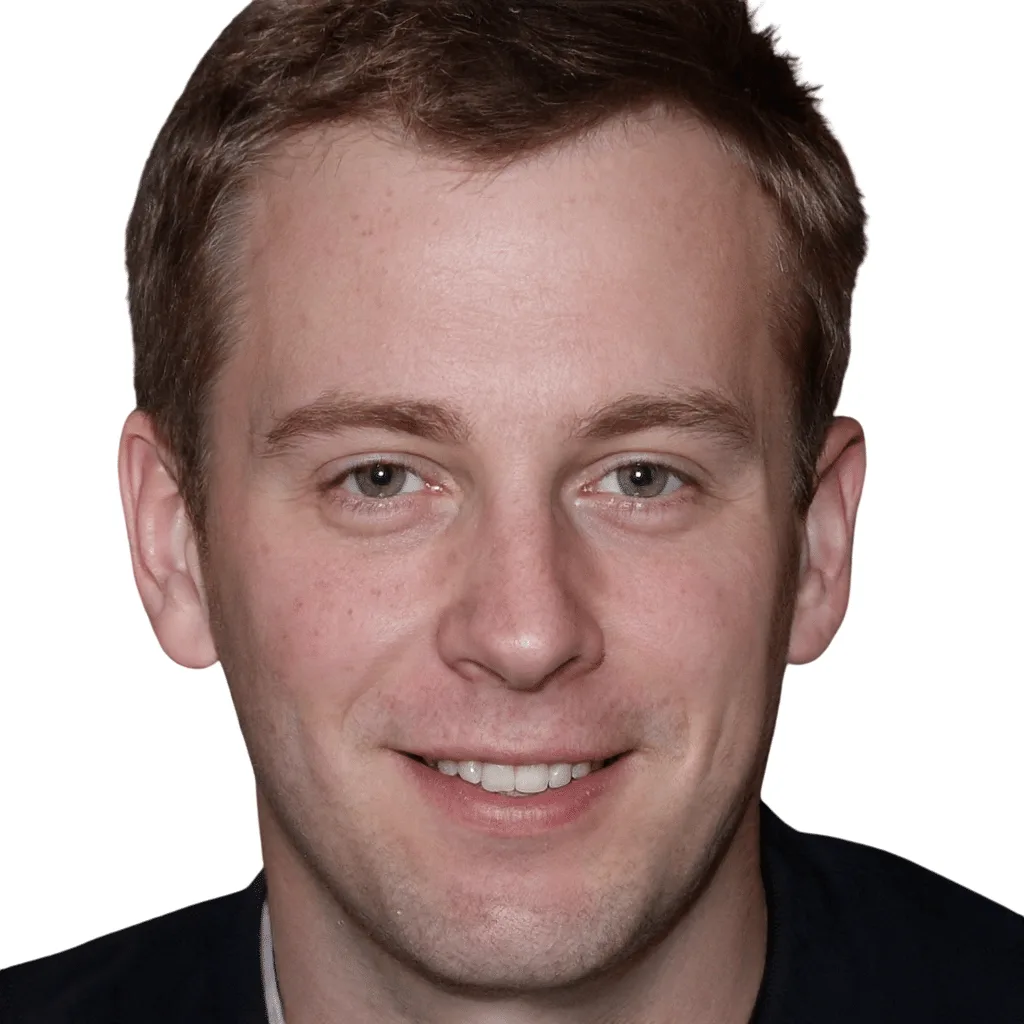 For over 15 years, Sean Moore has been sharing his love and enthusiasm for swimming pools and hot tubs with everyone he knows. His goal is to help everyday people DIY their maintenance to save money by teaching how to properly take care of your equipment, safely and correctly balance chemicals, and extend the life of your water oasis.
Pricing on this page was last updated on 2023-10-01