A pool skimmer basket is going to become one of your favorite pieces of pool equipment. This is an inexpensive but effective way to keep your pool free of leaves and debris. A great skimmer basket is not only going to be a good fit for the pool you have, but it will also do a great job to stay in place and clean the pool water.
Pool skimmer baskets come in a few different sizes and finding the proper one can be a bit challenging. We have put together ten of the best pool skimmer basket options on the market.
The 10 Best Pool Skimmer Basket Reviews
Aladdin Swimming Pool Replacement Skimmer Basket for Hayward SP1070E B-9 B9 (Full Size)
GVT SP-HP Skimmer Basket, Metal, White
Hayward SPX1082CA Basket Assembly Replacement for Select Hayward Automatic Skimmers
Hayward SPX1600M Basket Replacement for Hayward Super Pump
Pentair R38013A Basket for Floating Weir, Admiral Skimmer
Aladdin Swimming Pool Replacement Skimmer Basket for Hayward SP1070E B-9 B9 (Full Size)
GVT SP-HP Skimmer Basket, Metal, White
Hayward SPX1082CA Basket Assembly Replacement for Select Hayward Automatic Skimmers
Hayward SPX1600M Basket Replacement for Hayward Super Pump
Pentair R38013A Basket for Floating Weir, Admiral Skimmer
1. Best Overall: Aladdin Swimming Pool Replacement Skimmer Basket for Hayward
Sale
The best overall skimmer basket is the Aladdin Swimming Pool Replacement Skimmer Basket. This is built for a Hayward pool filter, and it is a basket-type style. The top of the basket has a handle that makes it very easy for you to pull it in and out of place. Having a handle on the basket allows pool owners to keep their hands free from the mess created by the basket. Remember that pool skimmer baskets come in several different sizes, and you must get one to fit your pool.
Pros
Fits Pentail skimmers
Has a handle to pull out easily
Pattern on basket allows for water flow but not debris to flow back into the pool
Cons
Considered to be a bit on the smaller side
2. GVT SP-HP Skimmer Basket
Sale
GVT SP-HP Skimmer Basket
Designed with a tower-vent that provides continuous water flow even when debris fill the basket area
Protects your pump motor from running dry
Allows you to remove an overfilled basket without having to reach into the water or debris to find the handle
The GVT SP-HP Skimmer basket is a unique design that has a towering vent. This will have to fit in your Hayward Skimmer, although it also fits in SwinQuip and American Products Skimmers. One problem that some skimmer baskets can create is that they block water to the pump. If your basket is completely full and there is no water flow, pool skimmers can burn up a pump. With the tower design, you won't have to worry about the bottom filling up and completely blocking water flow.
Pros
Easy to grab out
Allows for better water flow
Made with high-quality plastic
Cons
Overall basket size is not that large
3. Hayward Basket Assembly Replacement for Select Hayward Automatic Skimmers
Sale
The Hayward Basket Assembly will work for some Hayward Automatic skimmers. The skimmers are made of high-quality plastic and will last for many years to come. This particular basket is quite tall and deep, but it does not have a handle at the top. Emptying the basket is much easier when there is a top handle, but sometimes it is hard to find something that exactly matches your filter.
Pros
Good replacement for Hayward
Tall and deep style basket
Higher quality materials
Cons
Not handle to help pull the piece out
4. Hayward Basket Replacement for Hayward Super Pump
Sale
The Hayward Basket Replacement is a rectangular shape model that will fit a Hayward Super Pump. This basket replacement has an all-around circulation and is a great product when it comes to allowing water flow. It can be a bit harder to find these rectangular bottom pool basket products. Luckily the Hayward options are always high functioning and allow for long-term durability.
Pros
Unique shape basket
Easy to install
Thick and durable plastic
Cons
Does not work with a lot of pool equipment
5. Pentair Basket for Floating Weir, Admiral Skimmer
Sale
Pentair is another popular brand in pool equipment. If you have a Pentair pump and need a skimmer replacement, this Pentair R28013A is a great choice. The basket features a long and narrow collection basket. Overall the water flow will be strong with the Pentair, and you won't have to worry so much about the pump burning out. The only downside to this model is that you may have to stick your hand in to pull the basket out.
Pros
Keeps the pool surface clean
Burning out the pump shouldn't be a problem
Fair price
Cons
No handle to help you lift
6. Pentair Handle Basket Replacement Bermuda Gunite and Vinyl Liner Skimmer
Sale
The Pentair 516112 Handle Basket is a great choice if you like a handle on your pool skimmer baskets. The handle is made with an anti-rust material so that you won't have to worry about it falling apart over time. The Pentair will fit in both Gunite and Vinyl pools as long as the dimensions match your current Pentair system. It is generally good to choose an original part when you are replacing something like the skimmer basket.
Pros
Will fit with Pentair skimmer baskets
One of the best choices for a handled basket
Flexible plastic
Cons
Some people say the plastic is a bit flimsy
7. Custom Molded Product Replacement Basket for Hayward Pool Skimmer
Custom Molded Product Replacement Basket
Custom Molded Product Replacement Basket 27180-009-000 for Hayward Pool Skimmer
This basket is a direct replacement for the following: B-9 skimmer basket may be used to replace the following baskets: SPX1070E Hayward Skim Master, 516112 Pentair Bermuda and 08650-0007 Sta-Rite U3...
Features a lift & swing to the side handle to prevent debris from hanging up. Traditional baskets with handles across the center trap debris on the handle.
This custom-molded product replacement basket is a great choice if you need to replace a Hayward or Alladin baskets. This skimmer basket has a plastic handle that folds down on the top. If your pool gets filled with quite a bit of debris, the plastic may be a bit weak to pull upon, but for the most part, we found that it wasn't a problem. One of the great things about this basket is that if you can assure that it fits, the price is hard to beat for this product.
Pros
Durable plastic
Very low price
Fits in a wide range of pool equipment
8. Southeastern 2 Pack Pool Skimmer Basket for Hayward SP1070
Some pools require two skimmer baskets. Since it can be a bit costly to buy two different baskets, this Southeaster 2 Pack is really a great choice. Although you should not need to replace your pool skimmers basket all that often, you may as well replace both at once. Again, you will need to check the dimensions of this basket to ensure they are the proper diameter to fit in your pool.
Pros
Durable plastic
Does a great job of collecting leaves
Discounted price for two baskets
Has to handle for easy lifting
Cons
Check diameter carefully as this is not an original Hayward part
9. International Leisure Swimline Olympic Skimmer Basket
Sale
The International Leisure Swimline is one of the lowest price skimmer basket choices on the market. If you are unsure what size basket will fit in your pool; you can certainly give this one a shot. It does a great job of keeping leaves and sticks out of the pool lines. The only problem is the basket size is a bit smaller than other options, so you will have to really pay close attention to this after a storm.
Pros
Durable product
Smaller scale basket
Very low price
Cons
May take a bit of trial and error to see if it's a good fit
10. Best Premium: SkimDoctor 2.0 Pool Skimmer Basket Turbocharger With Non-Corrosive Fittings
Sale
SkimDoctor 2.0 Pool Skimmer Basket Turbocharger With Non-corrosive Fittings
3x Faster Cleaning - The SkimDoctor 2.0 catches leaves and floating surface debris up to 3x faster than ordinary pool skimmers, before they sink to the bottom of your pool. Now you won't have to skim...
Swift and Dry Cleanup - Tired of getting your hands wet when emptying your skimmer basket? With the SkimDoctor 2.0, simply grab the tower to remove your basket without touching the water! Our fine mesh...
Fewer Pool Chemicals Needed - By improving water circulation and enhancing the functionality of your inground pool vacuum, SkimDoctor 2.0 decreases the need for chemicals in your swimming pool. Unlike...
Easy 5-minute Assembly - The SkimDoctor 2.0 fits inside your inground pool skimmer basket and requires no special tools for installation. Adjustable gates are used to improve the performance of low flow OR...
The SkimDoctor 2.0 is a complete skimmer basket solution. This is considered to be a turbocharged skimmer basket as it will pick up debris much faster than a standard pool skimmer. You will also have an easy clean mechanism with the skimmer sock that picks everything up for you. No more sticking your hand down into a dark pile of leaves, worried about what you may come up with. Since the SkimDoctor gets debris out of your pool so quickly, you will spend less time and money on your pool.
Pros
Easy assembly
Improve circulation
Removes debris quickly
Cons
Will need to replace skimmer socks
What Is a Pool Skimmer Basket?
A pool skimmer basket sits inside the skimmer of your pool, and it collects leaves, sticks, and other debris that would otherwise get pulled into the pool equipment. Having a skimmer basket helps to ensure that your filter does not get damaged from larger sticks, pinecones, or even a pool toy, making its way through the water lines. Skimmers make it much easier for you to clean the pool as well. A quick dump of the basket and your pool should be clean and free of leaves.
Read our related post on pool skimmer socks to see how you can easily clean your baskets!
Considerations for Buying a Swimming Pool Skimmer Basket
There are not too many differences between skimmer baskets; however, you should consider three things. Those three things are the size of the basket, the model, and the handle.
Size of Basket
Make sure that you know the dimensions or the diameter of the product that you need. If you end up with a basket that doesn't fit, you will very likely miss leaves that could be grabbed, or you may have trouble with water flow. The size and shape of the basket are important.
Model
Sometimes it is easiest to purchase a skimmer basket that matches the model of your filter and pump. If all of your equipment is Hayward, look for a Hayward basket as a replacement. You will ensure the proper fit, and generally, the quality will be a bit better as well.
Handle or No Handle
If you have not been a pool owner for a while, you may not know the surprises you can sometimes find in your skimmer. Unfortunately, this is a place that a small rodent can get into or even just a large and ugly pile of leaves and bugs. It is a bit disturbing to have to stick your hand into the basket to empty it.
Having a handle on top of the basket that allows you to pull things up and empty out the leaves and other items is certainly a benefit. If there is a basket with a handle available for your pool, choose that one!
Features to Look for in a Pool Skimmer Basket
Here are a few of the most important features to look for in a pool skimmer basket.
Ease of Cleaning
You will want a pool skimmer basket that can easily be pulled out and put back in. The basket will, unfortunately, need to be cleaned quite frequently to get rid of leaves. Choose something that will make you more likely to clean out your pool.
Durability of Materials
Heavy-duty plastic is essential. Remember that the skimmer basket will sit in the water at all times, and sometimes it is even going to have chlorine tablets resting in it. If you don't purchase a higher quality material, you will replace these baskets quite often.
Flow Of Water
Water flow is essential with a basket. If the water is blocked because of a poor fitting basket or a basket that is not cleaned often enough, the pool pump can burn up. Water flow is an essential feature when choosing which basket to use.
Pool Skimmer Basket FAQ
Are All Pool Skimmer Baskets the Same Size?
Not all skimmer baskets are the same size. You will have to check with your current equipment and the type of pool that you have to know which one to use.
Are Pool Skimmer Baskets Universal?
Unfortunately, pool skimmer baskets are not universal. If you take a look at our list of the best skimmer baskets on the market, you will see that many of them are brand names. If you have a Pentair or a Hayward, you will want to use a replacement that fits your equipment brand.
How Do I Know What Pool Skimmer I Have?
Somewhere engraved in the plastic on your skimmer, you should see a part number. Search the number, and some adequate replacements should come up. If this doesn't work, check at your local pool store by bringing in the option that needs to be replaced. Usually, if the depth and the diameter are the same, the new basket will fit just fine. The part numbers are generally easy to find, but a few quick measurements should have you find the next best skimmer basket.
Pool Skimmer Basket Recap
Now you should be well on your way to finding a replacement for your skimmer basket. Between protecting the rest of your pool equipment, keeping your water enjoyable to swim in, and improving water flow, this is a valuable tool. Never let your pool filter run without the skimmer basket in place. If your basket is not working properly, make sure to get a new one today.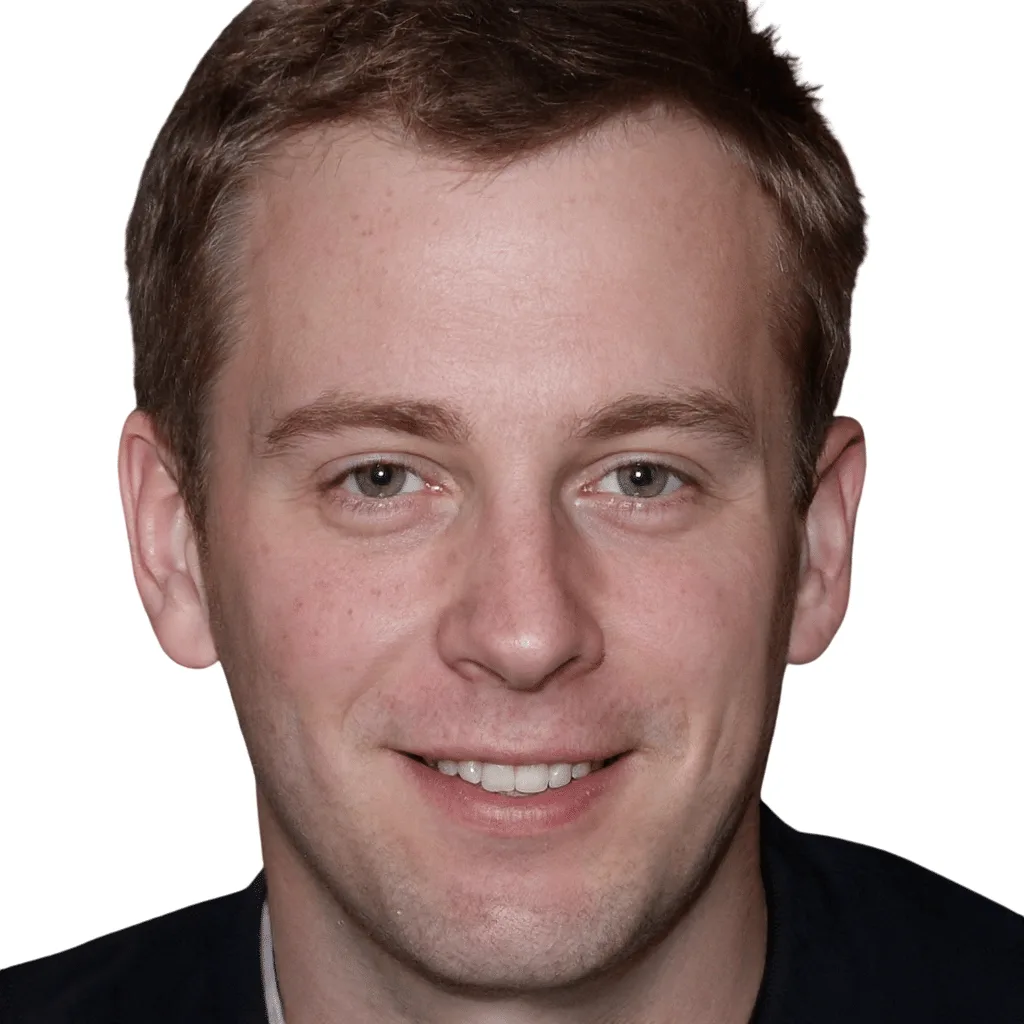 For over 15 years, Sean Moore has been sharing his love and enthusiasm for swimming pools and hot tubs with everyone he knows. His goal is to help everyday people DIY their maintenance to save money by teaching how to properly take care of your equipment, safely and correctly balance chemicals, and extend the life of your water oasis.
Pricing on this page was last updated on 2023-12-04