As you know from our articles, water testing and maintaining your pool chemical levels are very important. If you want a pool that is clear, clean, and safe, you need to pay attention to the water and test it quite often.
The total alkalinity in your pool is an important level to keep an eye on. If your pool water alkalinity levels are off, it can cause other issues in your pool; however, you can't really tell alkalinity is off just by looking at your pool. As the ph and alkalinity levels begin lowering in your pool, the acidity rises.
Let's take a look at how to raise alkalinity in pool and how to make sure the alkalinity does not get too low again in the near future.
What Is Alkalinity?
Alkalinity is the measurement of the amount of alkaline substances in your pool water. When you measure the total alkalinity level, you are going to want the number to be between 80 and 120ppm. A standard pool chemical test kit can help to make sure that the alkalinity in your pool is within the proper range.
Why Should You Raise Pool Alkalinity?
Since your swimming pool water will look fine, why should you even worry about alkalinity? The issue is that the alkalinity can be damaging to your pool if you let it get out of the recommended range. When the alkalinity in your pool is off, you can notice things like corrosion to the pool walls, calcium hardness, discoloration, and issues with the pH level as well. Your pool water will become corrosive if the low alkalinity is left untreated.
When pH levels are off, you will start having problems with cloudy pool water and stained pool walls. Most people begin adding tablets, granular, or liquid chlorine, which works as a sanitizer, to fix the issue. When you start adding more chlorine to the pool, the chlorine level will deteriorate at a very fast pace. You will not receive the same sanitizing effect. This is because when alkalinity is off, the pool water is unbalanced, and the pool chlorine is not nearly as effective.
Sometimes when alkalinity is low, the effects on the water chemistry is going to make the pool water acidic, causing irritation to your skin and eyes to swimmers as well. There are quite a few reasons to keep your alkalinity in check. Poor pool maintenance can lead to many issues.
3 Causes of Low Pool Alkalinity
Before you start fixing this issue, you probably want to make sure that you understand what is causing the low alkalinity level. This way, you can work towards a solution to get this issue to go away for good.
1. Alkalinity Reducer
One simple reason your alkalinity could be too low is that you used an alkalinity reducer such as dry acid or muriatic acid. If you have high alkalinity levels for some reason and you used the reducer to bring it down, you may have used too much. Sometimes this issue will work itself out and you should probably give it a day or so and just test again.
2. Rain
Have you noticed how much rain can affect water in swimming pools? Rain can dilute all the pool chemicals in your pool and will likely lower the total alkalinity and cyanuric acid. When you get a heavy rain, it is important to do an extra chemical check to avoid dilution. A pool cover can help, but a proper water test will tell you for sure.
3. Backwash
It is good to backwash your pool from time to time. However, if a lot of water has left the pool, the total alkalinity may have also been lowered which affects the water-quality. When you add back in, you are going to need to test the pool again. If the alkalinity in the water you put in the pool is low, it will continue to lower the total alkalinity.
How to Raise Alkalinity In Pool
Here are five easy steps to use to increase alkalinity in your pool.
Step 1: Test the Water
Every time you adjust or change anything in your pool, you should start with a test of the water. Test strips will give you your baseline numbers as you move through this process. Knowing where you stand with the alkalinity level throughout the process is imperative.
Digital Water Test Kit for Pools and Hot Tubs
Features a photometer which gives you a digital reading of test results.
Water resistant housing and carrying case provided.
Tests Free Chlorine, Total Chlorine, Bromine, PH, Alkalinity, Calcium Hardness, and Cyanuric Acid.
Uses liquid reagents for all test factors except Cyanuric Acid, which uses tablets.
Step 2: Do the Math
Once you know where your alkaline level stands, you have some math to do. You must figure out how to get your pool to the 80-120 parts per million level by adding baking soda or alkalinity increaser.
If you add sodium bicarbonate, aka baking soda, you will need about 1.5 pounds for every 10,000 gallons to raise the alkalinity ten ppm. You will need the total size of your pool to determine the proper numbers.
Step 3: Insert Baking Soda
Once you have figured out how much baking soda you need, you can buy baking soda at a low price and start to insert it into the pool. We recommend using about 70% of the baking soda that you calculated you would need. You can put this in first and then test the water again to see if it is necessary to add more.
Sale
Using baking soda tends to be cheaper and easier to find than an alkalinity increaser. Most pool owners will tell you that they would rather work with baking soda than deal with alkalinity increaser, which has almost the same exact ingredients.
When you put pure baking soda in your pool, make sure that you walk around the entire pool while you are putting it in. Walking around helps the baking soda to dissolve more naturally and disperse itself through the pool quicker.
Step 4: Test Again
After you put your baking soda in, make sure that you wait at least six hours before you test the water. The baking soda needs time to dissolve and increase the alkalinity. During this time, it is a good idea to keep your pool filter running.
After six hours off filtration, you can test the water again and see what the numbers are. Hopefully, the alkalinity will be in the proper range for better pool chemistry; if it is not, you can move to the next step.
Sale
Step 5: Repeat Baking Soda Process if Necessary
Be careful adding chemicals. Remember that you should have only used about 70% of the baking soda you originally calculated. This was done to ensure that you don't raise the alkalinity too high when trying to make your correction.
Once you retest, if your alkalinity levels are still too low, you can now add in the rest of the baking soda you had initially calculated. This should be more than enough to get the alkalinity back into the normal range for optimal pool and spa chemistry.
The good thing about something like alkalinity is that you will have a range to work with. You won't have to get the number to an exact spot; the range is undoubtedly easier to obtain. Baking soda is a low priced way to fix the alkalinity of your pool.
If you happen to need quite a bit when you use baking soda to raise alkalinity, it will be a much cheaper alternative than buying an alkalinity increaser from a pool supplier. Keep in mind that the kind of inground pool you have will affect your swimming pool maintenance. If you own a vinyl liner or a concrete, gunite, shotcrete or fiberglass pools, maintaining a 100-120 ppm range should suffice.
Raise Pool Alkalinity The Cheap and Easy Way
When your alkalinity is too low in your pool, you can do some severe damage to the walls and the other chemical levels in your pool. The longer you let your alkalinity levels stay off, the more damage that can be done. This is partly why we recommend that you test total alkalinity in your pool often. Germs and debris are not the only things to worry about when maintaining a sparkling, clear pool. You'll also need more than just a regular pool cleaning for effect water treatment.
The more you check, the more you will be able to keep an eye on where the chemicals are and adjust them quickly. Raising alkalinity in pools is one of the quicker and easier pool fixes out there to get back to balanced pool water. If you see your alkalinity levels are low, it is best for pool owners to not panic.
Increasing alkalinity is not as complicated as it may seem. Simply follow our simple steps to raise swimming pool alkalinity, and things should be back to normal in no time at all.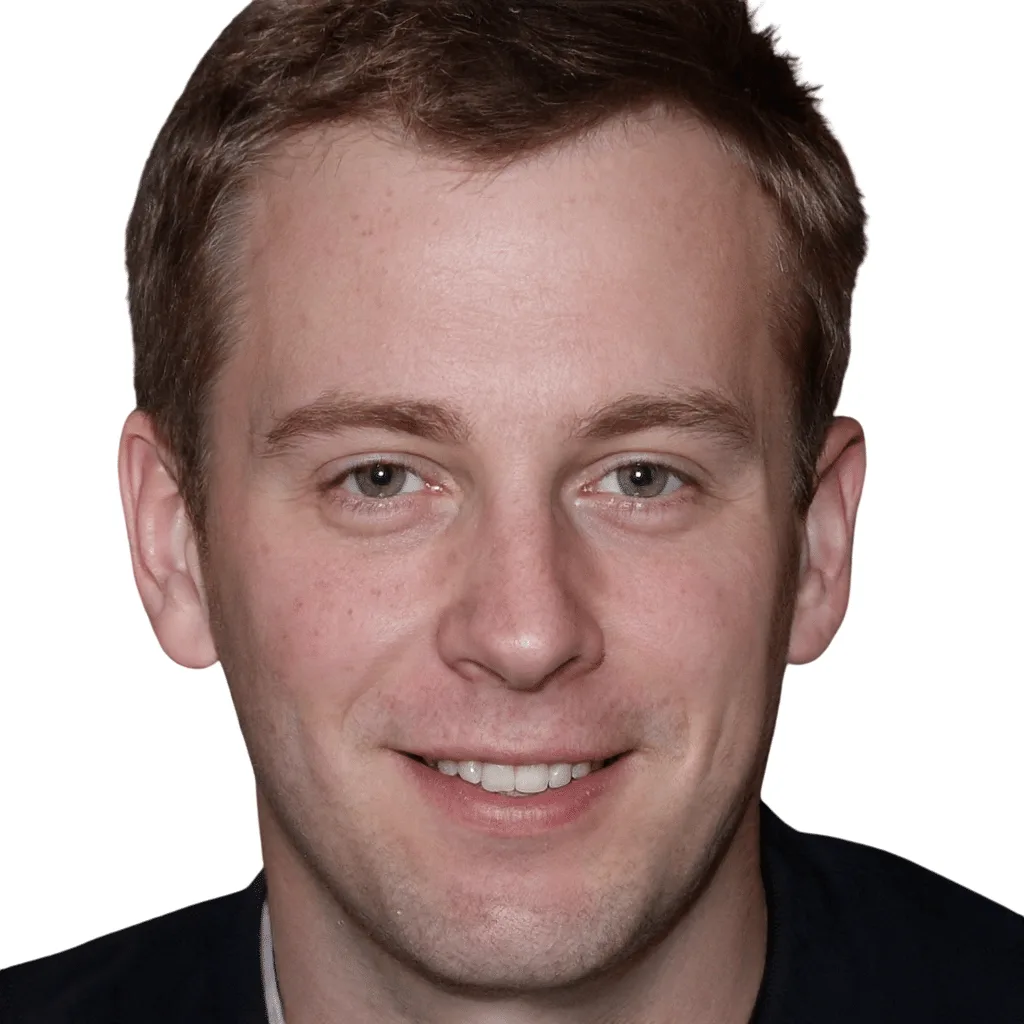 For over 15 years, Sean Moore has been sharing his love and enthusiasm for swimming pools and hot tubs with everyone he knows. His goal is to help everyday people DIY their maintenance to save money by teaching how to properly take care of your equipment, safely and correctly balance chemicals, and extend the life of your water oasis.
Pricing on this page was last updated on 2023-10-01