Cleaning and maintaining a swimming pool can feel like a never-ending job. Certainly, as great as swimming pools are, they also require some work. Having a really high-quality pool test kit will help you get a better indication of where your pool water stands and whether it needs some attention.
Staying on top of the water chemistry issues allows you to adjust as soon as something goes wrong. We have gathered the top ten pool test kits on the market. Whether you are looking for test strips, a digital option, or just a simple water test kit, we have all the information you need.
The Best Pool Test Kit Reviews
Poolmaster 23227 Replacement Indicator Solutions #1 - #5 For Spa or Swimming Pool Water Testing, Neutral, Small
Taylor K-2005 Complete DPD High Range, 9-in-1 Pool & Spa Test Kit for Free & Total Chlorine, Bromine, pH, Acid & Base Demand,...
7-Way Pool Test Strips, 100 Quick & Accurate Pool and Spa Test Strips, Pool Water Test Kit - Chlorine, Bromine, pH, Hardness,...
Taylor Complete Pool & Spa Test Kit - High Range K-2005C 2 oz Reagents
Spa and Hot Tub Test Strips - 100 ct - 5 Way Chemical Testing Strip Kit Tester for Chlorine & Bromine Spas & Tubs - Calibrated for...
Poolmaster 23227 Replacement Indicator Solutions #1 - #5 For Spa or Swimming Pool Water Testing, Neutral, Small
Taylor K-2005 Complete DPD High Range, 9-in-1 Pool & Spa Test Kit for Free & Total Chlorine, Bromine, pH, Acid & Base Demand,...
7-Way Pool Test Strips, 100 Quick & Accurate Pool and Spa Test Strips, Pool Water Test Kit - Chlorine, Bromine, pH, Hardness,...
Taylor Complete Pool & Spa Test Kit - High Range K-2005C 2 oz Reagents
Spa and Hot Tub Test Strips - 100 ct - 5 Way Chemical Testing Strip Kit Tester for Chlorine & Bromine Spas & Tubs - Calibrated for...
1. Best Overall Pool Testing Kit: Poolmaster Essential Collection Chemistry Case
Sale
At the top of our list is the Poolmaster Essential Collection pool test kit. The Poolmaster kit is affordable yet thorough. You will get an excellent indication of the pool water and its safety by using this particular kit. In addition to your basic chlorine and pH testing, you will also get a reading for acid demand and total alkalinity. These numbers help to make it much easier to fix issues in your swimming pool water.
You get 10 oz solutions so that you can go a few months and, for most pool owners, an entire season using just the one kit. This PoolMaster test kit also gives you information about the issues with having your chemicals off and how you can fix them. Overall this is an easy-to-read 5-way test that makes things much easier on a pool owner.
Pros
5-way test
Priced fairly
Easier to read than testing strips
Cons
Not a complete 7-way water test kit for pools
2. Best Runner-Up Swimming Pool Tester Kit: Taylor Swimming Pool Chlorine Bromine Alkalinity Hardness pH DP Test Kit
Sale
Although our top choice is not the most inclusive testing kit on the market, it is one of the most user friendly options out there. However, if you want to make sure you can test for anything and everything in your pool water, the Taylor Technologies K2005 is the choice to consider.
With the 2000 series, you will get a comprehensive look at your pool water, not a simple chlorine or pH test. Whether you are testing your home pool or a public pool, the Taylor K2005 can get the job done.
This kit offers nine total tests, including Acid Demand, Base Demand, and Total Alkalinity. You will also be able to check on calcium hardness and cyanuric acid. You will see a very handy chart on the top of the kit tells you how to interpret the information you got from your pool test.
Pros
Helps you know how to adjust pool chemicals
Comprehensive nine-way test
Works on any size or type pool
Cons
Can be a bit more involved than the average pool owner needs
3. Best Pool Test Strips: JNW Direct Pool and Spa Test Strips
Sale
Direct Pool and Spa Test Strips - 100 Strip Pack
Enjoy Your Pool & Spa: Keep your water clean, healthy, and enjoyable with our 7-in-1 pool chemical testing kit that tests your water for hardness, chlorine, bromine, free chlorine, pH, cyanuric acid, and...
Quick & Easy: Our pool testing kit takes the guesswork out of your pool and spa maintenance. Simply dip the pool testing strips into the water, get your results within seconds, and adjust your water...
Accurate & Reliable: It's never been this easy to take a faultless reading of your pool chlorine test strips. The pool testing strip bottle features a comprehensive color chart for reliable and accurate...
Pool test strips are a unique way of testing your pool water. You simply place a strip into the water, pull it out, and read the results. Many people prefer the strips to other testing methods because they are simpler and easier to use.
If you think that pool test strips may be the right choice for your pool, then the JNW Direct Pool and Spa Test Strips are the way to go. These affordable strips are easy to use and test for seven total parameters. You will be able to check for things like total alkalinity and cyanuric acid using one simple strip.
The color chart on the bottle is easy to read, and you will get fast and accurate results with these strips.
Pros
Great for saving time
Checks for 7 parameters
Comes in a pack of 100
Affordable
Cons
Some pool owners say the strips are not quite as accurate as of the traditional test kids
4. Best Salt Water Pool Test Kit: Taylor Complete Pool & Spa Test Kit – High Range K-2005C 2 oz Reagents
Taylor Complete Pool & Spa Test Kit - High Range K-2005C 2 oz Reagents
Keep your swimming pool, hot tub, or spa safe with this convenient testing kit
Allows the pool manager to maintain the highest levels of water quality
Allows you to test for free and total chlorine, pH, bromine, acid/base demand, total alkalinity, and cyanuric acid (stabilizer)
Waterproof edition pool & spa water chemistry guide
Color-coded instructions and treatment guide is provided so you know how to treat your pool or spa
The Taylor Complete Pool & Spa Test Kit – High Range K-2005C with 2 oz Reagents – a comprehensive solution for pool and spa owners who prioritize accurate water testing and maintenance. In the world of pool and spa care, precision is paramount, and the Taylor K-2005C test kit has long been a trusted choice for professionals and enthusiasts alike.
This kit provides an extensive range of tests, ensuring that your pool or spa water remains in optimal condition. From chlorine and pH levels to alkalinity and calcium hardness, it equips you with the tools needed to maintain crystal-clear water. Whether you're a seasoned pool professional or a dedicated DIY enthusiast, the Taylor K-2005C offers a reliable and thorough means of assessing and balancing your water chemistry.
Pros
This kit offers a wide range of tests, including high-range options, ensuring thorough water quality assessment.
While the reagents may need periodic replenishment, the kit itself is reusable, offering long-term value.
The kit typically includes detailed instructions, making it accessible for pool owners of varying levels of expertise.
By conducting your own tests, you can tailor your water treatment efforts precisely to your pool or spa's needs.
Cons
The cost may be higher than simple test strips.
Learning curve
Need to periodically replace reagents, which can add to the ongoing cost of water testing.
5. Best Spa Test Kit: Spa and Hot Tub Test Strips – 5 Way Chemical Testing Strip Kit Tester for Chlorine & Bromine Spas & Tubs
5 Way Chemical Testing Strip Kit Tester for Chlorine & Bromine Spas & Tubs
☑️ RELAX INTO YOUR SOAK - These testing strips are designed specifically for hot tub and spa water (calibrated to 100°F). Get a reliable, accurate reading in seconds and enjoy your next soak with...
☑️ EXTRA WIDE AND EASY TO READ - Our strips are 20% wider than most other brands, making them easier to handle and read with the clear, non-fading color chart. Besides, they are much faster and simpler...
☑️ SAVE HUNDREDS & FREQUENT TRIPS TO THE POOL STORE - This kit includes 100 spa test strips, which will last 3-5 months testing 6-9 times per week. Save time, money, and avoid hassle while knowing with...
Having a spa can means that you need specialty tests for the water. Not all pool test kits are going to work on spa water chemistry. We found these 5 Way Chemical Testing Strip Kits to be a great choice for spa and hot tub owners. With this kit, you will be able to check total and free chlorine, total bromine, total hardness, total alkalinity, and pH levels. This is a very good indication as to if your spa is functioning as it should.
There are 50 spa test strips in this package. If you test as you should a few times per week, this package will last you several months. The strips are easy to read and will help you quickly determine if you have issues with your spa water.
Pros
Quick and easy to read test strips
Will give pH, total alkalinity, total bromine, and more
Priced fairly
Cons
Sometimes the colors will run and make it a bit hard to read
6. Best Cheap Swim Pool Test Kits: Taylor K-1000 Basic Residential Pool & Spa Test Kit
Basic Residential Pool & Spa Test Kit
Reliable Results In Seconds – Everything you need to test your pool or spa is conveniently packaged in the handy storage case, including a comparator to mix samples, and 2 easy-to-use reagents for 3...
Quick & Easy to Use – Simply collect your water sample using the comparator and add the appropriate testing reagents to determine the results. Product instructions are written in non-technical language...
Pool & Spa Test Kits Built to Last – With testing kits built to last, you'll find yourself needing to replace your Taylor reagents before the entire kit. Replacement reagents are available separately,...
It should come as no surprise that Taylor Technologies has a few products on our top ten list of best pool test kits. The Taylor Technologies K 1000 is one of the most basic pool chemistry test kits on the market. It is affordable and gives you the number you need to keep your pool in good working condition.
The Taylor K can check for total chlorine, bromine, and pH. You will need to upgrade your kit a bit if you need to check for things like hardness and cyanuric acid. However, for the basic numbers you need to get the pool looking great, the K 1000 is a great choice.
Pros
Very low price
Easy to use basic kit
Will last for over 1000 tests
Cons
Need to order an additional test kit for acid demand and total alkalinity
7. Best Premium Pool Test Kits: All-New 2023 Pool and Spa Test Strips 7 in 1 Quick SuperAccurate Swimming
All-New 2023 Pool and Spa Test Strips
7 Way: These test strips for pools and spas read 7 different chemicals in the water. The pool strips test 7 way offer clear readings in daylight and come with detailed instructions
Easy to Use: To use the pool testing strips, collect a cup of pool water sample, dip the pool test strip in for 2 seconds, and then wait 60 seconds to read the pool tester strip with the color chart
Efficient: The swimming pool water test strips take the place of larger swimming pool test kit sets. The pool chemicals test strips take only a few minutes to deliver a complete picture
The All-New 2023 Pool and Spa Test Strips 7 in 1 Quick SuperAccurate Swimming – a game-changer in maintaining pristine pool and spa water quality. In the world of pool and spa maintenance, precision is key, and these cutting-edge test strips are engineered to provide an efficient and accurate solution for pool owners and enthusiasts.
This 7-in-1 test strip is designed to cover all the essential parameters required for maintaining your pool or spa water at its best. From pH levels to chlorine, alkalinity, and more, these test strips offer a comprehensive assessment of your water quality. Whether you're a pool professional or a DIY enthusiast, these quick and super-accurate test strips are here to simplify the water maintenance process.
Pros
These 7-in-1 test strips cover a wide range of essential parameters, allowing you to monitor your pool or spa's water quality thoroughly.
The test strips provide rapid and accurate results.
The test strips are easy to use and suitable for both experienced pool owners and beginners.
Regular testing and maintenance with these strips can help you avoid costly water quality issues down the road.
The strips are compact and easy to store, making them convenient for on-the-go testing.
Cons
Single-Use
Accurate testing is crucial, but interpreting the results correctly can be a learning curve for some users.
8. Best Electronic Pool Test Kit: LaMotte ColorQ Pro 7 Digital Pool Water Test Kit
ColorQ Pro 7 Digital Pool Water Test Kit
Features a photometer which gives you a digital reading of test results.
Water resistant housing and carrying case provided.
Tests Free Chlorine, Total Chlorine, Bromine, PH, Alkalinity, Calcium Hardness, and Cyanuric Acid.
Although the pHin model is very convenient, it is also a bit expensive for a testing kit. The LaMotte is another premium option, but it has a major benefit that needs to be considered. When you use the LaMotte, you will get a digital readout of the pool chemical levels. This means that you won't have to be comparing the water's color or trying to read a tiny test strip.
Many people struggle to tell the exact amount of chemical they need to add to get their swimming pool to the right water chemistry. Part of that is because they can't tell exactly where the pool currently stands. The LaMotte is a complete test kit that tests for everything you could need to know and gives you a simple and easy-to-read number. If you know your chemical ranges and numbers, this is a perfect choice to consider.
Pros
All-inclusive test
Quick digital readout with results
Water-resistant housing
Cons
More expensive than a test strip or traditional test kit
9. Best Quick Pool Water Test Kits: Bluelab PENPH pH Pen Fully Waterproof Pocket Tester
Sale
pH Pen Fully Waterproof Pocket Tester
Measures pH in nutrient solution (acid or alkaline) for precise up and down adjustment with lab quality glass probe; General uses include growing tent, swimming pool, drinking water, aquarium, fish tank,...
This hydroponics tester has ATC that provides consistent reading regardless of any fluctuations in temperature; Calibration reminder; Durable design for repeated uses; Fully waterproof and floats in...
Double junction electrode has a longer lifespan compared to standard probes due to less contamination and is more accurate and reliable than comparable pens, test strips, drops, and more
If you are running out to work and don't have time to do a complete test on your water, this quick pool water test kit should be a good choice to consider. Although you can't use this as a complete pool test kit, it gives you an excellent idea if issues are brewing in your pool water.
The BlueLab PENPH is a digital meter with a backlit LCD Display. You can quickly and easily get your temperature and your pH by simply putting the tip of the tester into the water. The BlueLab comes with a one-year warranty and has been thoroughly tested to make sure it is accurate.
Pros
Simple and quick pH test
Comes with a warranty
Works on a triple A battery
Easy to use
Cons
Is not a complete test kit
10. Best Pool Test Kit For New Pool Owner: HTH 6-Way Test Kit Swimming Pools Chemical Tester
6-Way Test Kit Swimming Pools Chemical Tester
BENEFITS: Tests chlorine, bromine, pH, alkalinity, calcium hardness and CYA in your swimming pool
USE: Test weekly up to 100 times with only one kit so you can keep your pool water clean all season long
COMPATIBILITY: All pool types including chlorine, bromine and saltwater systems
FEATURES: Allows you to see results of the test in seconds
Being a new pool owner can be scary. You will have a lot of information thrown at you, and you must know how to handle it all in a short period of time. One thing that you can't let get away from you is the pool water chemistry. This easy-to-use HTH 6 way test kit is the perfect place to start.
If you have a saltwater or a traditional pool, you will be able to use the HTH. The kit is small, and it is affordable. The results you get will only take a matter of a few seconds to show up and give you the information you need.
Best of all, the instructions are clear and easy to follow. In other words, you won't be spending hours on Google trying to figure out your pool water chemistry issues.
Pros
Good for saltwater and traditional pools
Plenty of information about the pool water
Allows for results in seconds
Cons
Doesn't allow for acid demand or total alkalinity testing
What Is a Pool Test Kit?
A pool test kit is a combination of strips or testing liquids that allows you to check the key metrics involved in your pool chemistry. Essentially, you can see if your pool has enough chlorine, if the pH is balanced, the total alkalinity is correct, and much more.
Pool test kits are going to help you keep your pool healthy, swimmable, and clear. All pool and spa owners need to own and use a pool test kit.
How Does a Pool Water Test Kit Work?
Pool test kits are designed to react and change color when they are exposed to your pool water. You will take a bit of the pool water, place in the water test kit drops for the appropriate chemical you are testing, and then wait for a reaction.
The water in the test kit is going to change color. This color can then be compared to a chart to get the proper range for each individual chemical. Most pool test kits will come with an easy-to-read chart that allows you to see the range of all of your chemicals.
Types of Water Testing Kits?
There are three main types of water testing kits. You have your traditional test kit that involves using drops and comparing the color of the water. Then you will have test strips and finally a digital test kit. Let's look into a bit more detail about the three different types of kits.
Test Strips
Test strips come in a small jar, and they are simply a strip that you dip into the water, hold in place, and then remove. The test strip will change color based on the water chemistry. You will then compare those colors to the chart on the side of the bottle.
The great thing about test strips is that they are very easy to use. The bad thing about test strips is that they are not quite as accurate as other water testing kits. The strips tend to give you a good idea if there is a major issue, but they won't pick up subtle water chemistry changes.
Most test strips are limited in what they can test for. YOu may have a hard time finding strips that give you information on combined chlorine and total hardness.
Digital Testing Kit
A digital testing kit is great for those that have a hard time reading the results of a traditional pool test kit. Sometimes it can be a bit difficult to read the results of the water you tested. The differences in color from one pH level to another can be very subtle. In order to have a better idea of what you are looking at, the pool test kit is a great choice to consider.
Digital pool test kits are placed in the water, and the readings will show up on a screen. These all work in different ways, but the bottom line is that the test results are easy to read.
Traditional Pool Water Test Kits
Traditional pool water test kits have you put pool water into a testing container; you then add some drops of the reactor liquid and wait for your pool water to change color. That color is then checked against a master chart.
Although traditional pool water testers end up taking a few more minutes of your time, they tend to be the most accurate and the most recommended method for keeping your water quality in balance.
Reasons to Test Your Pool Water
There are three main reasons that you must check your pool water. As frustrating as it is to add another thing to your to-do list, the pool water must be tested regularly. You will not regret testing your pool water.
Health and Safety
The pool water test kit can indicate the pool water and whether or not it is safe to swim. Sometimes, the pool levels will be off, and it is not recommended for people to get into the pool. Let's say your pool is having a difficult time processing the chlorine that you recently put in. The test will let you know this, and you can save your family and friends from the irritation they would experience swimming in a pool with very high chlorine.
Clean & Swimmable Pool
If you have ever seen a green or a yellow pool, you know how unappetizing this can be. The last thing anyone wants to do is to jump into a pool like this. The great thing is that a pool water test kit can help keep your pool from turning this color.
Maintain Pool Fixtures
Last but certainly not least, the pool tests can keep making sure that the fixtures and finishes of your pool stay in great shape for years to come. Sometimes there are hidden issues in the water that you will not be able to see. If you continue to let these go on, unmonitored, you will end up with damage and even deterioration.
How to Use a Pool Test Kit
Since pool test strips and digital pool test kits are relatively straightforward, we will explain how to use a traditional pool test kit. The process is rather simple, and you must also follow the directions of the kit that you have purchased to get the most accurate results. The most important part of this process is understanding the ideal pool chemical levels for your pool.
Ideal Pool Chemical Levels
pH: 7.2-7.8
Total Alkalinity: 80-120 ppm (parts per million)
Calcium Hardness: 180-220ppm
Cyanuric Acid: 30-50 ppm
Chlorine: 1-3 ppm
Total Dissolved Solids: 500-5000 ppm
Instructions
Now that you have an idea of what you need to test for, here are the steps that you should take to complete this process.
Step 1: Clean Pool Test Kit/Gather Supplies
When working with a pool water test kit, make sure that your kit is clean before adding the sample. If you keep this in your garage and you have spiders, and cobwebs in the kit don't use it. Thoroughly clean the kit so that you can get the most accurate results.
Ensure that you also have your testing liquids with you and the charge required for comparing the color of the water. Some test kits will have the chart directly on the kit, and others will require you to match it up to something on the box.
Step 2: Get a Proper Sample
Next, you will fill your pool water test kit with some water from your pool. We like to take the water when the filter is running because we feel like it gives us a better indication of the entire water sample. The pool test kit must be filled to the exact line required. If you don't fill it to this line, the number of drops you put in may not be enough, or it may be too much.
Step 3: Add Drops
Once you have the perfect amount of water in your testing sampler, you can then add the appropriate amount and type of drops to check for things like Chlorine, pH, and even the cyanuric acid in your pool. You will most likely want to get a new water sample each time you test for a different chemical.
Once the drops are added in place the cap on the top of the water kit and shake it. You want to make sure that the drops are properly mixed in to get the best indication of the chlorine or pH you are testing. Some kits will use tablets and not drops, but the concept is almost exactly the same.
Step 4: Compare Chart
This part is the hardest part of the process. You will need to compare the color of your water to the color of the ideal pool chemistry chart. It can sometimes be difficult to tell if your pH or chlorine is off by a small amount. Suppose this is the case, we recommend testing one more time, a little later in the day.
For major issues with pool chemistry, the water testing results are going to be very clear. You will easily be able to see that there are issues with the number of chemicals you have in your pool.
Step 5: Clean Water Pool Test Kit/ Record Results
When you have your results, you can then decide how you are going to adjust the chemicals in your pool. We recommend recording the results so that you can track the fluctuations in your pool. Maybe you realize that by the end of the week, the chlorine is very low in the pool. There may be issues with enough chlorine being added throughout the week.
Pool Test Kit FAQ
What Is the Best Test Kit for Pools?
There are lots of great test kits on the market, but the Taylor Technologies kits tend to be some of the best. These kits go well beyond just a simple test for chlorine. The Taylor Technologies kits come in a variety of choices. If you have a simple above ground pool, you can purchase one that will help you keep it in great condition. If you have a commercial pool that you are responsible for testing, Taylor Technologies also has options to help with that.
What Is the Most Accurate Way to Test Pool Water?
The most accurate tests are the traditional pool water chemistry test kits. Although the test strips and the digital meters can offer some decent results, they are not as reliable. If you want to get a very accurate representation of your ph, alkalinity, chlorine, and more, use a traditional pool test kit.
Are Home Water Test Kits Accurate?
Home water test kits are a good way to make sure that your home drinking water is, in fact, safe. It is important to remember that just like pool test kits, home water test kits will have varying ranges of accuracy. Some of these simple digital home water test kits may not give you the most accurate results. This can cause some alarm when it comes to the drinking water; however, it may not be necessary.
Are Pool Test Strips Accurate?
Pool test strips are a cheap, quick, and easy go-to testing kit for a pool. The problem with the test strips is that they are hard to read, and they are not as precise as the other water test kits. If you have real issues with getting the pool water to balance and be safe and swimmable, use a traditional test kit.
How Often Should I Check My Pool Water?
At the very least, your pool water should be tested twice per week. Some pool owners have found that it is important to test the pool three times per week at the beginning of the season. When you first open, there is quite a bit of work to do to ensure that the pool water chemistry is properly balanced. As we have mentioned, you will never be sorry that you have tested your pool water too much.
Does Bunnings Do Pool Water Testing?
Yes, Bunnings and other pool supply store retailers will offer water testing. You simply need to bring a sample of your pool water in, and you can get a printout of all of the chemicals and where they stand. While you are in the store, you can purchase the chemicals you need to fix your pool issues. Although this is a nice option, you should still have a way to test your pool's water while you are at home.
Recap: The Best Pool Water Test Kits
Hopefully, you now see the importance of owning a pool water test kit. Without these kits, you are going to have a hard time keeping your pool in a condition that you will want to use. The price of a pool test kit is worth it, and they should last you all season long. Our top choice, the Poolmaster Essential collection, is affordable, easy to use, and will give you the basic levels that you need. Using something like the Poolmaster a few times per week is going to make your pool much easier to manage and maintain.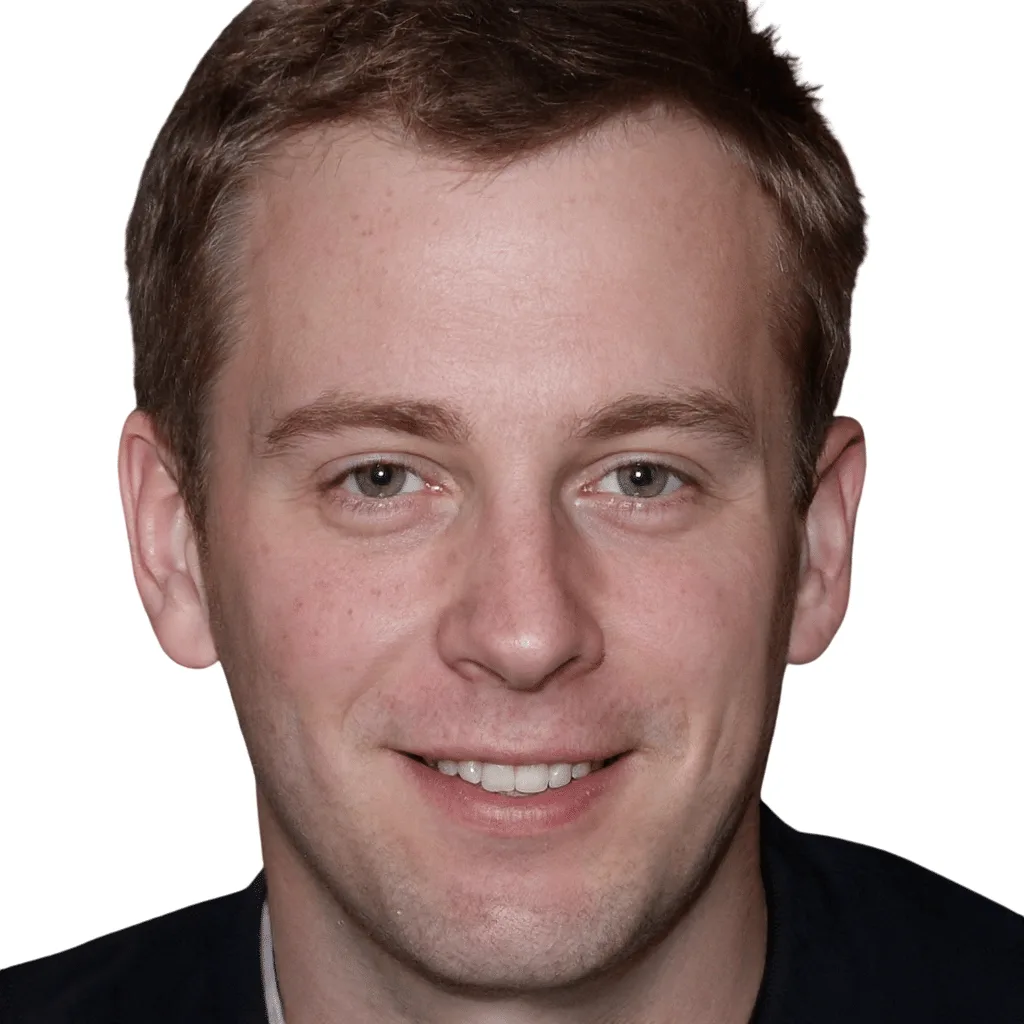 For over 15 years, Sean Moore has been sharing his love and enthusiasm for swimming pools and hot tubs with everyone he knows. His goal is to help everyday people DIY their maintenance to save money by teaching how to properly take care of your equipment, safely and correctly balance chemicals, and extend the life of your water oasis.
Pricing on this page was last updated on 2023-12-04