Maintaining crystal clear water is the dream of every pool owner. Usually, this involves having a state-of-the-art filtration system. But if you have a pool that is usually infested with dust, leaves, and other debris, your journey to getting crystal clear water and longer life out of your pool pump could be more basic and affordable than you could ever imagine.
Something as simple as adding pool skimmer socks to your skimmer baskets, could add years to your pump's life.
Having a pre-filtration is a practical solution that most pool owners already have. Having a skimming basket is a great place to start. But the basket can only remove particular debris. Things like dust and other smaller particles will pass through the basket holes and get to the pump.
Over time, these could clog the pool pump and cause it to fail. However, a simple addition like a pool skimmer to your pool maintenance regimen can drastically improve the cleanliness of your pool and extend the life of your pool pump.
What Is a Pool Skimmer Sock?
A pool skimmer sock is a filter made from a durable, ultra-fine mesh material that slips onto the skimmer basket. The sock provides fine filtration that traps all the debris and dust that finds its way into the pool pipes and the water before getting into the main pool pump and filtration system.
The pre-filter is easy to use, slips over the skimmer basket and doesn't require any special tools to install or remove. The skimmer socks provide an additional safety layer for particles that escape the skimming basket, ensuring the water heading to the central filtration system is cleaner and contains less debris.
What Are the Best Pool Skimmer Socks?
IMPRESA 20-Pack of Pool Skimmer Socks - Excellent Savers for Pool Baskets and Skimmers - Ideal for Inground or Above Ground Pools...
Coopache 30-Pack of Pool Skimmer Socks - Filters Baskets, Skimmers Cleans Debris and Leaves for In-Ground and Above Ground Pools
IMPRESA 10-Pack of Pool Skimmer Socks - Excellent Savers for Filters, Baskets, and Skimmers - The Ideal Sock/Net/Saver to Protect...
DOLOPL 30 Packs Pool Skimmer Socks
DAITBAN Pool Skimmer Socks (20 Pack) - Perfect Savers for Filters, Baskets, and Skimmers The Durabel Material Ideal Sock/Net/Saver...
IMPRESA 20-Pack of Pool Skimmer Socks - Excellent Savers for Pool Baskets and Skimmers - Ideal for Inground or Above Ground Pools...
Coopache 30-Pack of Pool Skimmer Socks - Filters Baskets, Skimmers Cleans Debris and Leaves for In-Ground and Above Ground Pools
IMPRESA 10-Pack of Pool Skimmer Socks - Excellent Savers for Filters, Baskets, and Skimmers - The Ideal Sock/Net/Saver to Protect...
DOLOPL 30 Packs Pool Skimmer Socks
DAITBAN Pool Skimmer Socks (20 Pack) - Perfect Savers for Filters, Baskets, and Skimmers The Durabel Material Ideal Sock/Net/Saver...
Skimmer socks have become extremely popular among pool owners because of how handy they make your pool sparkle. There are multiple options on the market, but as you would expect, the quality, durability, and effectiveness vary depending on the brand and design. Some of the most highly recommended pool socks to use with a pool sand filter include:
1. Impresa Product 20-Pack of Pool Skimmer Socks
Sale
Impresa Products 20-Pack of Pool Skimmer Socks
Filter Saver Pool Socks - Dive into a cleaner, clearer pool experience. Our pool skimmer socks are made from durable elastic and ultra fine nylon mesh. It serves as a protective net, capturing leaves,...
Maximize Filter Life - Our pool skimmer socks are a barrier between your pool's filter and the debris that can clog it. This helps to prevent damage to your filter and extend its lifespan
Easy to Maintain and Replace - Less backwashing and more time for actual swimming. Our filter socks for pool skimmer baskets simplify the cleaning process. Wash off with a garden hose or replace every 4-8...
The Impresa 20-pack set of pool skimmer socks is a budget-friendly product. It is made from durable elastic and ultrafine nylon mesh. The net helps to attract and trap debris, including grass, leaves, hair, oil, pine needles, inanimate scum, bugs, pollen, and other types of debris, including dust on the pool surface. It prevents them from clogging up the pool's filtration system and pool filter cartridges.
With the Impresa pool skimmer socks, cleaning the skimmer basket is much easier. It will also take you a long time before you need to clean the basket. The pool socks are highly durable, with a lifespan of up to eight weeks. You can clean the skimmer socks with a garden hose multiple times before you have to toss them and replace them with a new one.
These socks fit in virtually all pool baskets, above ground and inground. The sock will fit nearly any shape of the skimmer basket and is compatible with most leading skimmer basket brands, including Pentair, Hayward, Intex, and Swimquip. The 20-pack will save you money and time by ensuring you have an ample supply of pool socks when you need them.
2. Coopache 30-Pack of Pool Skimmer Socks
Sale
Coopache 30-Pack of Pool Skimmer Socks
AVOID EXPENSIVE REPAIRS: Pool skimmer socks protect the pump impeller and shaft seal from damage or clogging, extending the lifespan of your pool filter system
MESH FILTER SOCKS: these nylon filter sicks are easy to install, you can put them on and off the basket easily, and they will help to capture dog hair, dust, oil, leaves, pine needles, little bugs and...
ULTRA DURABLE MESH POOL SKIMMER SOCKS: These premium quality nylon pool basket filter socks are made from ultrafine mesh and durable elastic, which can be reused many times.
The Coopache 30-pack of pool skimmer socks has received impressive reviews from pool owners that have used it. It effectively prevents debris from getting into the main filtration and pump systems, leading to expensive repairs.
This set of mesh filter socks is made from nylon filter sicks. It is easy to install and doesn't require tooling to install. You can put the socks on and remove them from the basket easily. Once installed, the skimmer socks for the pool will trap anything from leaves and oil to dog hair and little bugs in the pool water. The socks have an excellent flow rate while maintaining tiny holes that make it hard for debris to pass through.
These pool socks are made from premium quality nylon, ultrafine mesh, and durable elastic. They are reusable, ensuring you get complete value for your money. The socks stretch over the skimming basket perfectly. They don't prevent the handle from snapping back in place, and they have a lifespan of up to eight weeks, which is quite commendable.
You don't have to worry about the size of the skimmer basket. The Coopache premium pool skimmer socks will fit any size and shape of the skimmer basket without making any adjustments.
3. Impresa Products 10-Pack of Pool Socks
Sale
Impresa Products 10-Pack of Pool Skimmer Socks
Pool Filter Socks - Ensure your pools are well-kept and clean with Impresa's Pool Skimmer Socks. Our 2-pack skimmer socks act as a net to attract and trap leaves, grass, hair, inanimate scum, oil, pine...
Protects Your Filter System - The scum sock protects your pool's pump impeller and shaft seal from damage and clogging - extending the life of your pool filter and filtration system
Easy to Use and Clean - Our pool filter socks for skimmer baskets make cleaning easier and less messy. When soiled, clean the sock with a garden hose and reuse or throw it away (if heavily soiled). Replace...
Stretchy and Durable - The pool sock filter is made from durable elastic and ultrafine nylon mesh that easily fits any inground and above-ground pool skimmers, including baskets produced by Hayward,...
If your pool doesn't get overly dirty in a short period, and you find the 20-pack too much, Impresa has this value pack of 10 pool socks. These are designed to serve the same functions and feature the same quality, elastic, ultrafine nylon mesh to trap debris before getting to the pump impeller and filtration system.
Installing the pool socks is quick and straightforward. Remove the handle from your skimming basket, place the elastic pool sock around the basket, and pop back the handle. The sock can last between 4-8 weeks, depending on use. If the sock is not too soiled, you can hose using a garden hose and reuse it.
4. DOLOPL 30-Pack Pool Skimmer Socks
DOLOPL 30 Packs Pool Skimmer Socks
Ideal for filtration system protection - the skimmer socks can trap debris which your filter fails to capture, such as hair, bugs, and other Small objects.
Wide compatibility - stretch band can work with most skimmer baskets.
Lower your maintenance cost - the fine mesh filter socks helps extend the life of your pool filter.
Simple usage - The pool socks can be installed in seconds, make it easier to remove the dirt from your pool.
What you get: Pack of 30 pool skimmer socks which will keep you going for many months.
This set of DoloPL durable elastic nylon mesh is the perfect addition to your pool's pre-filtration system. Unfortunately, it attracts hair scum, pollen, and other debris that can clog the filtration system and your pool's pump.
The socks are easy to use. They have an elastic band that stretches over the skimming basket in your pool and stays in place. The skimming socks are reusable. All you have to do is rinse them down using a garden hose and reuse them. You can replace them after eight weeks, and considering this is a 30 piece set. You have enough pool skimming socks to last you a couple of months.
5. DAITBAN Pool Skimmer Socks
This super value pack of 20 filter socks offers the best quality socks at an affordable price. The socks are well-made and designed to fit nearly any shape pool skimmer baskets from leading brands. The fabric easily stretches over the basket and is easy to install.
The pool sock filters are easy to clean when they get soiled. You just spray them down using a garden hose. For the best results, you should replace the sock after every six weeks. With 20 filter socks in this value pack, you have enough to last multiple months before you need to purchase another set.
Why Should You Purchase Skimmer Socks for Your Pool?
Common pool cleaning mistakes most pool owners make is failing to clear all the debris in the pool water completely. Pool skimmer socks serve multiple purposes in your pool. Simple as they might look, these basic filters could save you from expensive repairs and replace your pool's main pump and filtration system. Here are a few reasons why you should consider buying skimmer socks for your pool.
They Are the First Line of Filtration
Skimmer socks form part of the pre-filtration system, which includes the basket. The sock is the first filtration media the water goes through before entering the basket and the main filtration system. The unique design of the skimmer sock ensures it traps all the large debris, including oil, human and pet hair, leaves, and pine needles.
Typically, the skimmer basket is designed to trap this debris. But because it has larger holes, some of the debris can slip through to the pool floor. Skimmer socks have ultrafine holes that make it impossible for debris to pass through.
Preserve the Filter and Pump
Without trapping the debris, it would make its way to the pump's impeller and the pool sand filter. As a result, over time, when using the pool in peak season, the pump will clog up, requiring regular maintenance, expensive repairs, and, in worst-case scenarios, replacement.
By trapping the debris, the skimming socks ease the load on the pump and filtration system and keep it running smoothly for longer without requiring expensive fixes as regularly. Ultimately, the filtration system and pump in your pool vacuuming regimen will last longer and work more efficiently.
Ease the Cleaning Schedule
Skimming socks go a long way in reducing the frequency of cleaning out the filtration and the pump. This is because most of the gunk and debris remain inside the sock. So all you have to do is take out the sock, rinse it and reuse or replace it. Also, because most of the dirt doesn't get to the filtration system, thorough cleaning isn't required as often.
Reduces Maintenance Costs
Pool skimming socks are cost-effective. They only cost a few dollars for an entire set of about 20 skimming socks. For such a small price, you can save yourself thousands in pool cleaning and maintenance fees and repair costs for your pumps and filtration systems, leaving you with an efficient pool filter. Most importantly, you get to spend more time enjoying your pool without worrying about leaves or pet hair clogging up the filtration system.
How Skimming Socks Work
The principle of how the skimming sock work is quite basic. It is one of the popular five-minute pool hacks that works the same way a sieve works. The sieve is placed around the inlet of the water to the filtration system. As the water flows through the skimming socks and basket, it leaves all the large debris that can pass through the tiny holes of the pool skimming sock.
It's a relatively simple but effective principle. It doesn't require any power or mechanical system, just the energy of the flowing water to push the water through the sieve and leave behind the particles that can't fit through the ultrafine mesh.
When Should You Use Pool Skimmer Socks?
There is no good or bad time to use a pool skimmer sock. As long as you have a pool, using a pool skimmer sock throughout is highly encouraged. Some pools are more susceptible to dirt than others, like those built around trees or used by multiple people and pets.
However, that doesn't mean that pools built-in more conducive areas shouldn't use a pool skimmer sock. It's not just the leaves, twigs, and bugs you should be worried about. Finer things like human hair and oils deposited during normal pool usage can also damage the pump and shorten the life of the filtration system. Therefore, it is highly recommended for every pool to have a skimmer basket sock. You will be shocked by what it will trap.
Benefits of Using Skimmer Socks for Pools
There are multiple and valuable benefits associated with using skimmer socks for pools. These include:
Catch debris – Skimmer socks are designed to trap debris and prevent it from entering the more sensitive filtration system and the pump. However, debris can lead to green pool water, which significantly affects your swimming experience.
Keep the pump clean – By eliminating most of the dirt and debris earlier on, the skimming sock keeps the pumps clean, and you don't have to take them apart as often for cleaning.
Extends pool filter life –besides keeping the pump cleaner for longer, the skimmer socks also prolong the filter's life because it doesn't have as much dirt to deal with. In addition, skimming socks are easier to clean and replace, saving you hundreds of dollars and ensuring you get the most service out of your current filtration system.
Reusable – You don't have to replace the skimming socks every day. The socks are reusable, and some can last up to 8 weeks before you need to replace them.
Read our related post on Pool Skimmer Baskets!
How to Use Pool Skimmer Socks
Skimmer socks are easy to use for first-time users and seasoned pool pros. You don't require any tools to install or remove the socks from the skimming basket.
To install the skimming sock, locate your skimming basket. Remove the handle of the basket for easier installation. Extend the elastic mouth of the sock over the mouth of the basket to cover it entirely. Once the sock is firmly in place, spread it evenly inside the basket to ensure maximum water flow. Replace the skimming basket handle and return the basket installed with a sock in its position.
Ensure you check the sock regularly to prevent clogging. Empty the debris and rinse the sock before reinstalling it on the basket.
Pool Skimmer Socks FAQ
Can You Reuse Pool Skimmer Socks?
Most pool skimmer socks are reusable but only over a specified period as indicated by the manufacturer before replacing the skimming sock. Always ensure you rinse the skimming sock before reusing it.
How Do You Make a Skimmer Pool Sock?
It's not advisable to make your own skimmer pool sock. The ideal skimmer sock shouldn't interfere with the water flow rate to ensure the filtration system remains effective. After all, skimmer socks are not expensive, and they come in value packs that feature multiple skimmer socks compatible with regular pool pumps and robotic pool cleaners, so you never run out of them.
Do Skimmer Socks Catch Algae?
Yes. The skimmer sock has small enough holes to trap algae cells. However, you have to make sure you rinse the sock thoroughly before reusing it to prevent reinfection. Ensure you also soak your filter cartridges in a pool filter cartridge cleaning solution to melt off stubborn algae debris. If you have algae growth, it's best not to reuse the sock to prevent reinfection if you don't get rid of all the live contaminants.
How Often Do You Change Pool Skimmer Socks?
The ideal replacement period depends on the manufacturer's recommendation. However, you should make sure you check the sock every few days and empty it to prevent clogging and keep it working efficiently. You can get pool skimmer socks and other supplies of pool chemicals from a pool shop near you.
How Long Does a Skimmer Basket Sock Last?
Skimmer basket socks can last anywhere between a few days to a few weeks. Its longevity depends on the quality of materials used and design. Also, emptying the sock regularly and not using it when adding pool chlorine can prolong its lifespan. If your setup includes an enclosed pool screen surround, you're less likely to get debris from nearby trees or bugs. That means your basket sock will last longer because it has less to filter out.
Are Skimmer Socks a Good Idea?
Skimmer socks for pools are an excellent idea that will save you time and money. They will allow you to spend more time enjoying your pool instead of cleaning out the filters and pumps.
Are Pool Skimmer Socks Bad?
When used correctly and cleaned regularly, pool skimmer socks are a lifesaver for you and your filtration system. However, they can cause a blockage if they are not emptied on time.
What Can I Use Instead of a Skimmer Sock?
Instead of using a skimmer sock, some people have used a pantyhose by lining it in the skimmer basket. It works the same way as the skimmer sock bit. However, it can be harder to rinse out because the debris tends to be clingier on the material.
Can You Put a Skimmer Sock in a Pump Basket?
You shouldn't use the skimmer sock in the pump basket. It might get sucked into the pump and cause the impeller to seize or damage the pump motor.
Final Thoughts
Pool ownership is a huge responsibility as you have to maintain it regularly. Skimmer socks might not look as sophisticated as your other pool equipment. But you definitely need them in your regular pool regimen. They help keep the water quality in your pool at its best and without taking an unnecessary toll on your pumps and filtration media.
Having skimmer socks and an adequate supply of pool chemicals will save you a lot of time backwashing and save you money in premature replacements and repairs caused by clogs and debris.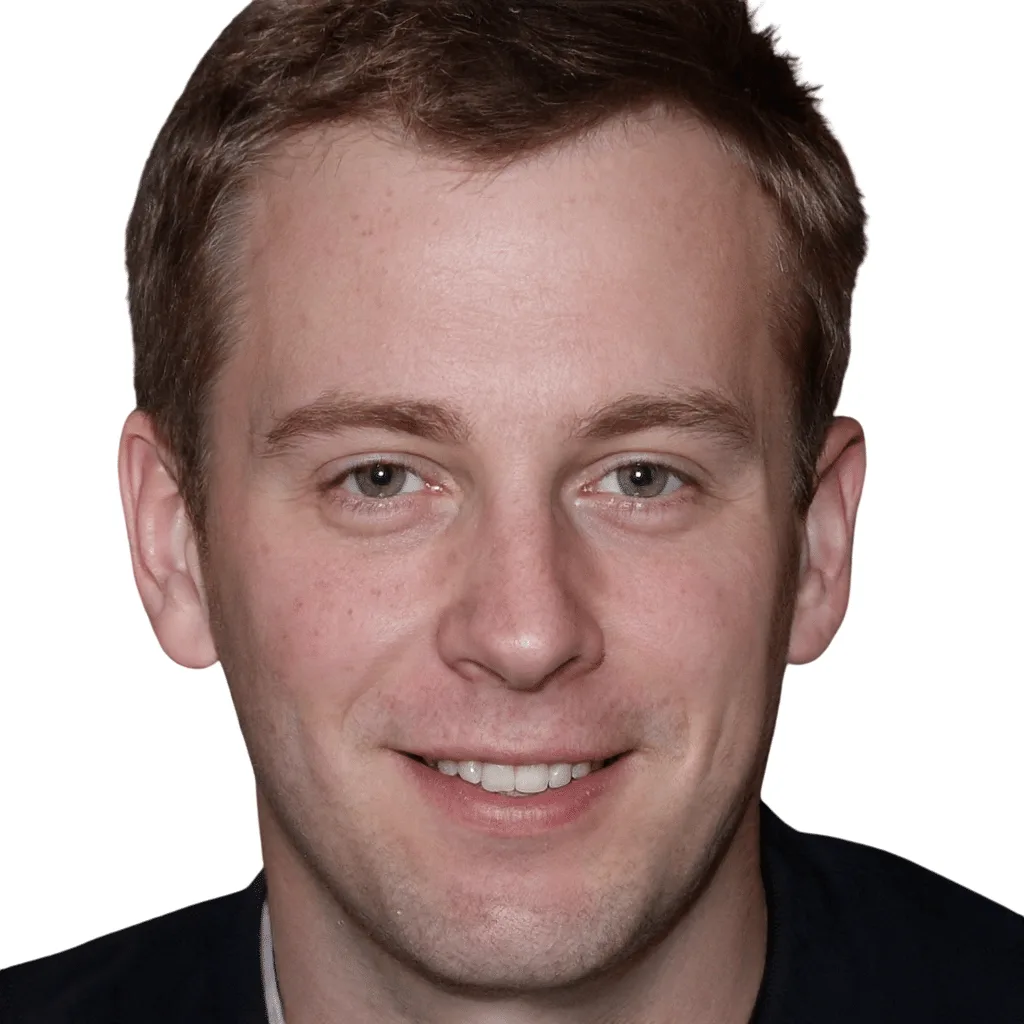 For over 15 years, Sean Moore has been sharing his love and enthusiasm for swimming pools and hot tubs with everyone he knows. His goal is to help everyday people DIY their maintenance to save money by teaching how to properly take care of your equipment, safely and correctly balance chemicals, and extend the life of your water oasis.
Pricing on this page was last updated on 2023-10-01