A swimming pool is quite a bit of fun without any pool toys or accessories. However, once you start adding things like slides and diving boards, the entertainment factor will increase significantly. If you think this summer is the one that you will add a pool slide to your pool, you are in the right place.
There are many different options on the market, and depending on the needs of you and your family, you may have to get creative with your pool slide choice. We have put together our recommendations for the best pool slides on the market. There are types and options on this list for all budgets and pool sizes.
The Best Pool Slide Reviews
S.R. Smith 698-209-58124 Cyclone Right Curve Pool Slide, Gray Granite
S.R.Smith heliX2 640-209-58123 S.R.Smith Pool Slide, Sandstone
Little Tikes Slam 'n Curve Slide, Multicolor
FibroPool Full-Sized Swimming Pool Slide
Intex Kool Splash Kids Inflatable Swimming Pool Water Slide Accessory 58849EP
S.R. Smith 698-209-58124 Cyclone Right Curve Pool Slide, Gray Granite
S.R.Smith heliX2 640-209-58123 S.R.Smith Pool Slide, Sandstone
Little Tikes Slam 'n Curve Slide, Multicolor
FibroPool Full-Sized Swimming Pool Slide
Intex Kool Splash Kids Inflatable Swimming Pool Water Slide Accessory 58849EP
1. Best Above Ground Pool Slide: S.R. Smith Cyclone Right Curve Pool Slide, Gray Granite
With an above ground pool water slide, you will likely be working with a bit of limited deck space and pool depth. This is why it is important to choose models that will be a little shorter in size. For above ground pools, you wouldn't need the same size slides that you do for inground pool slides. The S.R. Smith company makes some of the best pool slides on the market, and the Cyclone Right Curve is a great choice for the above ground pool.
The slide length on the Cyclone Right Curve is 6 feet, and the total height of the slide is 4 feet. This slide will accommodate people up to 175 pounds. You must always make sure there is enough clearance and water depth for people to be using this model with your above ground pool.
Pros
Comes with 3 year warranty
High quality materials
Good size for above ground pool
Cons
Will need constant water supply to keep it going
2. Best Premium Pool Slides: S.R.Smith heliX2
S.R.Smith Pool Slide
All-in-one 360-degree adventure ride with fountain feature for your backyard pool
Elegant rotomolded design for strength and durability; measures 7 feet, 4 inches tall with flume length of 12 feet, 8 inches
Fully CPSC compliant for swimming pool slides; salt pool friendly
Accommodates adults and children up to 250 pounds
If you are serious about turning your backyard into a mini waterpark, then the S.R. Smith Helix 2 is, without a doubt, your best choice for inground pool slides. This is a 360 degree ride and pool slide that even has a fountain feature for your pool. All the S.R. Smith products are created with very high quality, and this is a product that is built to last.
When you see the price tag for a model like this, you will be glad that you don't have to purchase a new one each year. This is, without a doubt, a premium model. The Helix 2 can accommodate users up to 250 pounds, and the slide installation is a bit more involved than some other smaller slides.
Pros
Comes with 3 year warranty
Like a slide and a ride
Very high quality model
Cons
Pricing is much higher than other models
3. Best Inflatable Pool With Slide: Little Tikes Slam 'n Curve Slide
Sale
Little Tikes Slam 'n Curve Slide
Challenging inflatable rock wall leads to a slippery slide with a gentle curve at the end for a fun ride into the refreshing, landing pool
Designed so parents can see all the action.
Fun basketball hoop in splash pool area
Stakes anchor the bouncer firmly in place, while a heavy-duty blower provides continuous airflow
If your goal is to give your little kids a bit of fun, then you may look into an option that is both a slide and a pool. With the Little Tikes Slam n' Curve Slide, you will get a landing pool, a slide, and even a basketball hoop in the slide area to accommodate hours of fun for the kids.
This inflatable option helps kids learn to climb and then slide their way down the very slippery slope. These models are just high enough to be fun while still being safe. Parents can see everything that the kids are doing and have full visibility of the slide while the kids play. The puncture-resistant material means that kids will have this toy year after year.
Pros
Large enough to be fun yet still safe
Provides rock climbing and basketball
Stakes anchor it to the ground
Cons
Not for older kids or adults
4. Best Inground Pool Slide: FibroPool Full-Sized Swimming Pool Slide
FibroPool Full-Sized Swimming Pool Slide
Full size fiberglass slide; 10 feet 6 inches long; 6 feet tall to seat
All stainless steel hardware will resist the elements season after season
Surface mount anchors are included
Full fiberglass body can support up to 200lbs
Having an inground swimming pool means that you have room for a full size slide experience. This is where you can really gain some speed and some fun on your way into the water. Similar to a diving board, there are some safety precautions you will need to take with your inground pool slide. Making sure that there is plenty of clearance and depth is important.
The FibroPool Full Sized Swimming pool slide is 10 feet long and 6 feet high. All of the hardware that comes with this slide is stainless steel, so it will not be impacted by weather. The kit includes everything from the sprayers to adapters and hose clamps. The capacity of a slide like this is 200 pounds. Of course, a full size swimming pool slide takes up some deck space and a bit of your budget, but the fun you can have is immeasurable.
Pros
Full size slide
WIll resist rust and corrosion
Comes with all necessary hardware and components
Cons
One of the more expensive options
5. Best Inflatable Water Slide: Intex Kool Splash Kids Inflatable Swimming Pool Water Slide Accessory
Sale
Intex Kool Splash Kids Inflatable Swimming Pool Water Slide Accessory
Inflatable water slide allows kids to make a splash all summer long while slipping and sliding into outdoor pools
Constructed of premium, ultra-tough 20-gauge vinyl for increased durability and added safety that withstands hours of fun while supporting up to 176 pounds
Built-in sprayers attach to your standard garden hose to keep the surface of the slide wet for an easy and thrilling ride down
Includes heavy-duty grab handles and inflatable stairs, making climbing on and off a breeze for maximum safety for all ages 6 years and up
There is no question that some of the swimming pool slides are very expensive. However, depending on the range of your children's age, the inflatable pool slide could be a great choice. The styles available are much lighter and easier to work with, and in the offseason, you simply let the air out and fold them up. One of the most popular models is the Intex Kool Splash Kids Inflatable Swimming Pool Slide.
This product is made from a 20 gauge vinyl, and it is known for durability and safety. A built-in sprayer attaches to the pool hose to make sure that nobody gets stuck when trying to access the pool. There are handles along the stair ladder to make sure that nobody slips while climbing to the top. The maximum weight capacity is 176 pounds, so this is a good option even if you have older kids. Overall the Kool Splash provides hours of excitement and fun for children, and its shape is easy to accommodate on most pool decks or patios.
Pros
Inflatable and easy to work with
Has hookup for attaching water supply
Will easily fit on the deck
Soft material is good for safety
Cons
Will fade in the sun if left out all the time
6. Best Pool Water Slide For Kids: Snow Shop Everything Kool Jumper Splash Water Slide Inflatable Play Center Swimming
Sometimes the best pool toys for kids are the ones that keep things simple. This Snow Shop Kool Jumper is very similar to the Intex Kool Splash. You will notice that it is constructed of 20 gauge vinyl to help ensure that there are no issues with the seams breaking and that there is plenty of long term durability.
One of the things we really like about these slides is that there are 5 separate air chambers. If you have a problem with one and need to patch it, you should be able to do so easily. As long as you have enough pool deck height, you can use this with both an inground and above ground pool. For more activities to do in your pool in a safe and fun way, the Kool Jumper Splash is a great option to consider.
Pros
Soft and safer than diving boards
Has five separate air chambers
Easy to climb up
Cons
7. Best Pool Slide For Adults: S.R. Smith TurboTwister Left Curve Pool Slide
TurboTwister Left Curve Pool Slide
Thrill-ride pool slide designed with curves and dips for hours of family fun
Elegant rotomolded design for strength and durability; measures 8 feet, 7 inches tall with flume length of 14 feet, 4 inches
Accommodates adults and children up to 275 pounds
Installation required; backed by 3-year warranty
Many of the pool slides on the market are built with children in mind. Although fun in the pool is important for kids, plenty of adults would enjoy a nice slide into the water after a day of work. The S.R. Smith Turbo Twister is a model that is designed to keep the entire family entertained and occupied while using the pool.
You can get the Turbo Twister in both a left curve and a right curve model. People using this slide can be up to 275 pounds which is one of the larger weight capacities on our list. The entire slide length is 14 feet long, so you will have to ensure you have room to fit this shape on your deck. The most fun part of the Turbo Twister is the ride; it takes you all the way down. If you want more than just a straight drop into your pool, this is the way to go.
Pros
Like a ride and a slide
Larger weight capacity
Good option for kids and adults
Built with quality and durability in mind
Cons
May need a pool contractor to help with installation
8. Best Inflatable Water Slide For Adults: WOW Watersports Slide N Smile 9 Feet Long Floating 2 Lane Waterslide
Sale
Watersports Slide N Smile 9 Feet Long Floating 2 Lane Waterslide
Giant Pool Slide: WOW Sports' Giant Smiley Floating Water Slide is a 2 lane water slide with HI-VIS graphics. It's a giant pool slide that can make a great dock as well.
Personal Water Playground: WOW Sports' Giant Smiley floating water slide has a zippered connection system for connecting with WOW Sports' 10.6' water walk away or 6'.6' water way so that you can...
Attractive and Eye-Catching: Bright graphics and lovely smiley pattern gives it a great aesthetic touch. Everybody on the lake or pool will see the joyous action on this slide.
Variable Uses: You can use the two grommets on the side of the WOW Sports' Giant Smiley water slide to tie it to your dock or you can use the zipper connection system to connect to water walkways or water...
As you may have noticed, inflatable water slides are gaining in popularity. The features and options of these slides make them very appealing for the adults that are using them. You can use the WOW Watersports Slide N Smile on a dock or on the side of your pool; the best thing about it is that it will accommodate adults and children.
The Wow Watersports slide's weight capacity is several hundred pounds, and it is designed with two lanes. The two lanes help ensure that both adults and kids have plenty of space to slide down, even race down if they so choose. If you want to take this option outside of the pool, you can also attach other WOW Watersports accessories and turn this into a backyard toy full of fun.
Pros
Heavy-duty construction
Works for adults and children
Can easily be moved to other areas of the pool
Long slide length for inflatable option
Cons
Priced higher than other inflatable slides for pools
What Is a Pool Slide And How Do They Work?
A pool slide is a slide specifically built for swimmers to use as a way to gain entrance into a pool. Pool slides can be made from different materials and have various features, yet they almost always require the use of water in addition to the slide. The water keeps the slide wet, and it allows people to continue to move down the slide and not get stuck. Pool slides are fast, and they are fun, yet certain safety precautions need to be taken as well.
Some find that pool slides are safer than diving boards, and that may be the case. However, it is important to consider the size and depth of the pool that your family and friends are sliding into. The great thing about pool slides is that, unlike diving boards, you will have many different options to choose from when installing one in your pool.
Types of Pool Slides
There are four main types of pool slides that you will have to consider before making your final purchase. Let's look at these different pool slides so you can decide on which one will be the best fit for your yard.
Straight Leg Slide
The straight leg slide is straight at the top and then as a wide curve or opening at the end. The straight leg slide is one of the most popular models, and it comes in many different lengths and heights as well. You will notice that the stairway to the straight leg slides can be enclosed or open. If you have a smaller pool, you can install a shorter straight leg slide to make sure you have enough pool depth and space.
Molded Slide Leg
A molded slide leg is usually steeper and has a more noticeable curve. This will not be a simple curve at the end to get you off the slide. Since the curve saves you a bit of space, the molded slide leg is a good choice if you don't have much room around your pool and your deck space is limited. These options tend to increase the fun that you can get from a pool slide.
Elephant Leg Slide
The elephant leg slide is even more involved than the molded slide leg. One of the things you will notice right away about the Elephant Leg Slide is that it has a very steep drop at the top. This is a better option for adults and older kids as the slide tends to be a bit faster than other choices. The Elephant Leg Slide is also one of the taller options on the market, so you will have to have a deeper depth in your pool.
Inflatable Pool Slide
Although an inflatable pool slide can come in different configurations, it really deserves its own category when it comes to pool slide type. The inflatable pool slides are typically just a straight drop down into the water, yet they offer lots of versatility when it comes to removing the slide and allowing your deck to be clear of obstructions at times.
Considerations for Buying a Pool Slide
Putting a pool slide in can be a multi-level decision. There are considerations that you must make about the pool slide, the pool, and the overall safety of the users that will enjoy the slide. Let's take a look at the considerations you must make before purchasing your next pool slide.
Design of Slide
There are several different slide designs that you can choose from. Some are built to be permanently held in place, and others can and will move around. The design of the slide is going to have to work with your budget but also the amount of space that you have around the pool area. If you have a very large pool deck, you will have your choice of many different options. For above ground pools that typically have a smaller deck, your design choices could be limited.
Material
Most slides are made with either a heavy gauge vinyl to prevent ripping or materials meant to hold up well against corrosion and rust. Your slide needs to be capable of being left outside in a variety of weather conditions. Most pool owners do not want to have to bring their pool slide equipment in and out after each use.
Installation
For the simple inflatable water slide options for your pool, the installation will be simple and take a matter of minutes. For the more permanent structures, you may need a professional to come and install the pool. The professional installation will include adhering the pool slide base to the deck or patio material. Sometimes this
Safety: Pool Depth
To put a slide in safely, you need to make sure that your pool is deep enough. The depth will have to be somewhere around 42 inches of water or more for the larger slides. Although pool depth is not as important with slides as it is with diving boards, it is still a factor that needs to be considered. If you have an inground pool, it is recommended that you only install the slide in the deep end of the pool.
Safety: Pool Size
Another factor to consider is the pool size. If you have a very small pool, there is a chance that a person could come down the slide and then get to the other side of the pool wall. This is obviously very dangerous, and there must be a large clearance at the end of the slide and where it lets out into the water. If you have a smaller pool, do not go with a pool that is too high.
Maintenance
A swimming pool requires a lot of maintenance. The last thing you are going to want is another thing to take care of. The good news is that most pool slides are just going to need a quick rinse every now and then. If you purchase something that has the proper materials to hold up outdoors, then you will make the maintenance of the product quite a bit easier moving forward.
Color
Pool slides are typically available in a few different colors. In years past, white was pretty much the only option available, but that has certainly changed. There are now options in gray, blue, and even tan colors to help match your backyard's decor. Pools are now built to blend in with the landscape a bit more, and if you are worried about that, chances are there is a pool that can work for your yard.
Water Features
If you want your slide to serve as more than just a slide, there is a chance that it can also act like a waterfall. In addition to these extra water features that some pool slides allow for, you will also want to make sure that your slide has the connections to add water. The best pool slides will be kept wet so that people can easily slide down them even if their bathing suits are not totally wet.
Price
As you probably saw from our review of the best pool slides on the market, these pool slides' price varies considerably. You can spend anywhere from a few hundred dollars to a few thousand dollars. When choosing a pool slide, try to consider the long term cost to own as well. As fun as those inflatable slides are, they are not going to last for many years.
How to Install a Pool Slide
Depending on your pool slide size and your ability to handle some basic home improvement projects, you may have to consider getting a professional contractor to install the pool slide. Some of the larger S. R slides that we have on our list are quite heavy, and the manufacturer will recommend putting them together with the help of several people. Here are some of the basic steps involved in putting in a pool slide, even though the specific steps will vary based on the slide you choose and your decking material.
1. Measure
The first and potentially most important part of the process is to measure out the area where you are going to put the slide. You will need clearance around the slide for pool maintenance and for people to be able to climb up. If you have a fence around your pool, make sure that people can still climb up the stairs of the ladder even after it is installed. Once you have measured, you can mark the position of where your slide needs to go.
2. Position the Slide
Prior to drilling the anchoring holes, we recommend putting the slide in place to see how it sits. If you have measured wrong, you should see that the slide does not line up with the pool correctly or there is another problem that you didn't anticipate. As any pool builder will tell you, measuring twice and drilling once is a much smarter thing to do.
3. Drill Anchoring Holes
The next step is to drill the holes where the slide will be anchored. You will have to look and see if the hardware comes with the slide and only use the proper size bolts. Changing the bolt size is going to potentially make the slide less sturdy. If you are drilling into concrete, you will need quite a bit of extra supplies and tool power. Drilling into a wood pool deck is quite a bit easier to manage.
4. Insert the Deck Bolts
Next, you will have to insert the deck bolts and install the base of the slide once the base is in place; then, you can attach the rest of the slide and get it into place.
5. Test Slide
Before sending your children down the slide for their first test run, make sure that you have adequately tested the slide to make sure that it is properly anchored in. The slide should not be capable of tipping or swaying in any way. It should feel very sturdy and stable, and you should have no issues when putting water on the slide to make it easier for people to move down the slide with ease.
Pool Slide Safety Tips
Pools, in general, tend to be very dangerous. Whether you trip over the ladder, fall off the diving board, or hit the water the wrong way when coming off the slide, there are many things that can go wrong. To avoid this, the best thing you can do is to make sure that your pool slide is installed as safely as possible. Here are a few tips that you must consider.
One person on the slide at a time
No pushing, shoving or roughhousing on the slide itself
Feet first entrance into the pool only
Never use the slide alone; always have a person to supervise
Never go down the slide headfirst
Make sure the path is clear
Always ensure the water supply on the runway of the slide is working properly
Pool Slide FAQ
Now that you know everything there is to know about the best pool slides on the market, here are a few questions that people have about pool slides.
What Is a Swimming Pool Slide Called?
A pool slide can sometimes be called a water slide. You may also want to search for a swimming pool water slide as some water slides are not intended to be used in pools. Choosing a model built for pools is essential.
How Much Does a Pool Water Slide Cost?
Pool water slides can cost anywhere from $150 to $4000. The price of the slide depends on the materials it is made with and the complexity of the shape of the slide. As you noticed, the Helix shape slide on our list is the most expensive of any of them. Most of the time, taller slides are also more money than the shorter ones.
How Deep Does the Pool Need to Be For a Pool Slide?
The general recommendation is to have 36 or more inches of water. If you are choosing a pool slide that has quite a bit of height to it, you will need more depth.
Can I Add a Slide to My Pool Later?
You can add a slide into your pool at any time. The slides are easy to add as long as you are sure that you have adequate deck clearance and there is room around your slide for those that are trying to climb up and slide down.
Are Pool Slides Dangerous?
A pool slide can be dangerous. The greatest risk of injury comes from the bottom of the slide not being cleared prior to a person entering the water. Sliding on top of people or falling from the top of the slide can cause serious injury. To prevent people from getting hurt while using a pool slide, it is important to do some research into pool slide safety and clearly post the rules about the slide.
Recap: Swimming Pool Slides
You should have more than enough information to choose the best swimming pool slide for your yard at this point. Although this decision is a big one, you will likely be very happy with the entertainment value of these slides. For long-term durability, the S.R. Smith slides seem to be the best choice to consider. With these slides, you will have durability, safety, and a great design to make your backyard pool even more fun.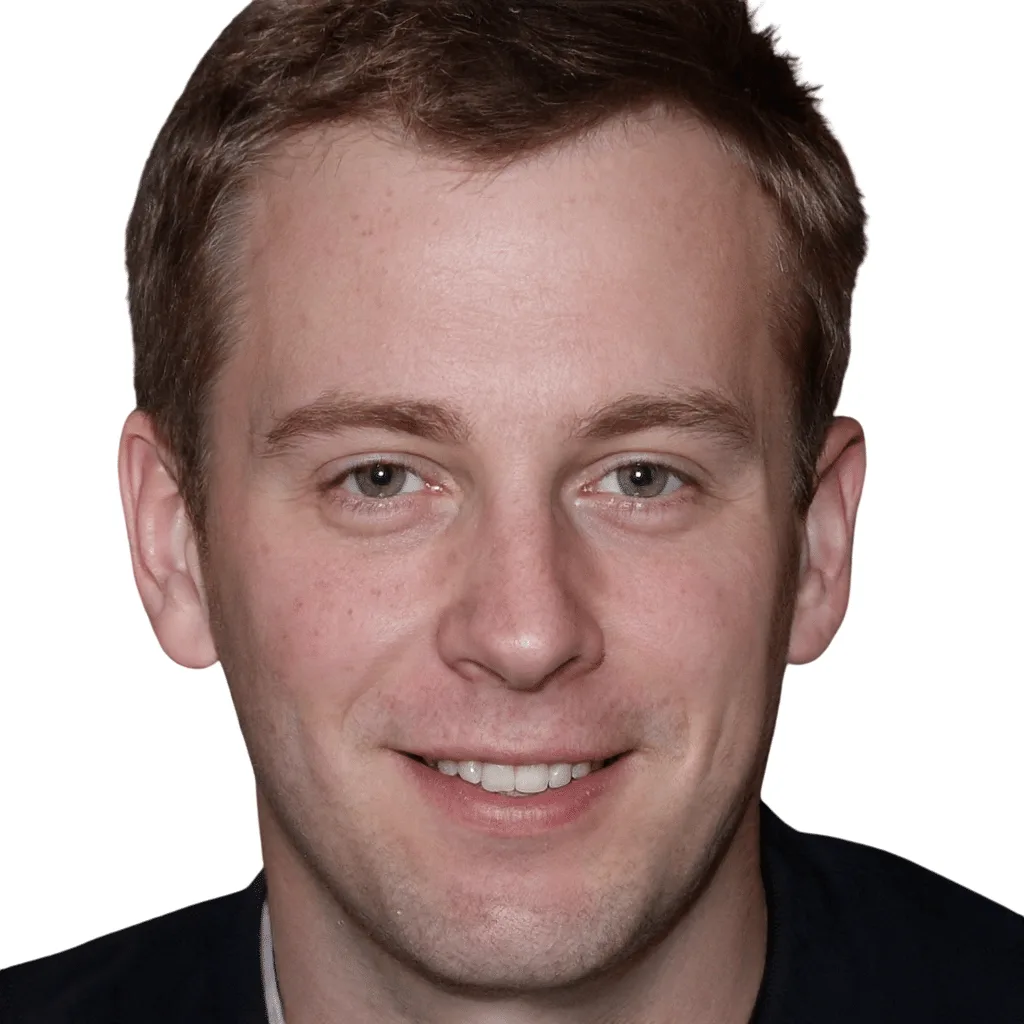 For over 15 years, Sean Moore has been sharing his love and enthusiasm for swimming pools and hot tubs with everyone he knows. His goal is to help everyday people DIY their maintenance to save money by teaching how to properly take care of your equipment, safely and correctly balance chemicals, and extend the life of your water oasis.
Pricing on this page was last updated on 2023-10-01