When you have a large inground swimming pool, it sometimes won't look complete without a proper diving board. Whether your current board needs replacement or you are thinking of adding one to your new pool, you are in the right place. We have put together some of the best diving board choices on the market, as well as some information for choosing the best one for your needs.
Diving boards can be a very fun addition to your pool, yet you need to put certain safety precautions in place as well. If you are diligent about how you use your swimming pool diving board, you should not experience any issues with having one.
The 8 Best Diving Board Reviews
S.R. Smith 66-209-268S2-1 Fibre-Dive Replacement Diving Board, 8-Feet, Radiant White
Inter-Fab DS6BW Diving Board Replacement for In-Ground Pools, Duro-Spring, Blue
S.R. Smith 68-209-8362 Flyte-Deck II Stand with 6-Foot Frontier III Diving Board, White
S.R.Smith 68-211-5982 Salt Pool Jump System Diving Board and Stand, 8-Feet, White
S.R. Smith 68-209-58662 Frontier II Jump White Stand with 6-Foot Frontier II Diving Board, White
S.R. Smith 66-209-268S2-1 Fibre-Dive Replacement Diving Board, 8-Feet, Radiant White
Inter-Fab DS6BW Diving Board Replacement for In-Ground Pools, Duro-Spring, Blue
S.R. Smith 68-209-8362 Flyte-Deck II Stand with 6-Foot Frontier III Diving Board, White
S.R.Smith 68-211-5982 Salt Pool Jump System Diving Board and Stand, 8-Feet, White
S.R. Smith 68-209-58662 Frontier II Jump White Stand with 6-Foot Frontier II Diving Board, White
1. S.R. Smith Fibre-Dive Replacement Diving Board, 8-Feet
Sale
Fibre-Dive Replacement Diving Board, 8-Feet
Matching tread
SureFoot non-slip tread for maximum safety
The Fibre-Dive board retrofits onto the Flyte-Deck II and U-Frame style stands
Stainless steel hardware - resists corrosion
Available in several different colors and the 6, 8, and 10 foot length, the S.R. Smith Fibre Dive Board is one of the best you can buy. On the top of the board, you will notice that there is a non-slip tread which will make sure that users are kept safe the entire time that they are on the diving board.
In addition to safety, this option also features some options that will keep it lasting for years to come. The stainless steel hardware will keep corrosion away, and it allows the board to work quite well even when exposed to weather over the years.
As with any diving board or diving board replacement, you need to make sure that the sizes you choose will be safe for your individual swimming pool.
Pros
Built to last for many years
Has color and size options
Non-slip features to help with safety
Cons
Not sold with a base, only the board
2. Inter-Fab Diving Board Replacement for In-Ground Pools, Duro-Spring
The Inter-Fab Diving Board Replacement is built for inground pools, and it is built to last. This board has a 250 pound weight limit, comes with the instructions and information for installation, and is available in four colors.
The non slip sand tread surface is known for being quite safe, and there are pre drilled holes for the stainless steel hardware. Even the board's outer shell is protected with a durable UV acrylic that helps to make sure the sun will not deteriorate your new diving board. This is one of the better options on the market, and it comes at a very fair price.
Pros
Will hold up in all types of weather
Features UV protection
Non slip surface
Cons
250 pound limit is a little lower than some other choices
3. S.R. Smith Flyte-Deck II Stand with 6-Foot Frontier III Diving Board
You may start getting used to seeing the S.R. Smith name on the list of the best pool diving boards. These products are sleek looking, make of reinforced fiberglass, and available in 6, 8, or 10 foot choices. The S.R. Smith Flyte Deck is one of the better options for a large swimming pool. The board is durable and offers those that are serious about diving plenty of performance.
The scratch-resistant acrylic with reinforced fiberglass is a great option for those that are worried about corrosion. The non slip sanded tread also makes this another one of the safer boards offered by S. R. Smith.
Pros
Scratch resistant
Sleek look
Good for large swimming pools
Cons
Board does not have all that much bounce
4. S.R.Smith Salt Pool Jump System Diving Board and Stand, 8-Feet
If you are looking for a product that has quite a bit of bounce to it, the S.R. Smith Salt Pool Jump System could be the best choice. You will quickly notice that the more features a diving board has and the ability the board has to move up and down will directly impact the price that you pay. You will notice that the Salt Pool Jump System is a high quality option, and therefore you can be prepared to pay quite a bit of money.
This is an 8 foot board that comes with all of the stainless steel hardware to help keep it from corroding. With the dive stand, spring set, diving board, and stainless steel mounting included, this one is going to be all that you need to turn your pool into a divers paradise.
Pros
Board has a lot of bounce
Can be retrofitted to onto existing jig
8 foot length
Stainless steel hardware included
Cons
5. S.R. Smith Frontier II Jump White Stand with 6-Foot Frontier II Diving Board
Sale
The S.R. Smith Frontier II Jump White Stand is a great option if you are looking for both a stand and a board at a fair price. If you only need a six foot diving board, this high quality product could do the trick. The high strength steel is powder coated, so this is something that is going to last you for a very long time.
Although the S.R. Smith Frontier II comes in a few different colors, most find that the white is their best overall model. The top has some white caps that hide the hardware, and when the boards are ordered in different colors, these caps will stand out.
Pros
Powder coated and built to last
Non slip tread
Comes with the stand
Fair pricing for the set
Cons
Some trouble with the colored boards not matching the hardware and caps
6. S.R. Smith Diving Board, 8-Foot, Radiant White with Blue TrueTread
Diving Board, 8-Foot, Radiant White with Blue TrueTread
REINVENTING THE DIVING BOARD - S.R.Smith makes an old favorite new again with a revolutionary new board surface that provides a modern, sporty look to any pool
EASY ON THE FEET - Made with durable, marine-grade diamond shaped composite, this board offers exceptional launching grip while keeping feet happy
TRANSFORM YOUR POOL - TrueTread replacement boards are an ideal upgrade for your pool. They are compatable with multiple S.R.Smith stands and can be easily installed.
Almost immediately, you will notice that the S.R. Smith Blue TrueTread stands out from other diving board choices on the market. The visible pool tread on these boards makes them stand out as being safer and more stable than other options on the market.
We like that these boards are compatible with a number of different stands and that this type makes a great choice for homes with children. If you are worried about making sure that people are safe around pools and when using the board, the blue surface really stands out as a smart and safe choice.
Pros
Made with marine grade diamond shaped composite
High launching
Feet won't slip, the board is non-abrasive
Compatible with most stands
Cons
May not match if you don't have a blue liner or tile around your pool
7. S.R. Smith Cantilever Jump Stand with 6-Feet Frontier III Diving Board
Sale
The cantilever style board from S.R. Smith is one of the premium models that this company offers. This particular option is a board and stands combination, and it is an option that you won't be replacing for a very long time. The high strength steel is powder coated so that regardless of the weather conditions, your swimming pool will have a diving board for years to come.
As with most of the S. R. Smith boards, this product has a non slip trip that keeps it extremely safe, even when it is getting quite a bit of use. If you are looking for something that has longevity and comes as one complete package, this is a great choice.
Pros
Good bounce
High end features
Comes with diving board stand
Cons
Premium quality is expensive
8. Inter-Fab Diving Board Replacement for In-Ground Pools, Duro-Beam
The Duro Beam diving board from Inter-Fab is a great option for residential swimming pools that want something that is safe, long lasting, and durable. The Inter Fab board is available in a tan color, which can be difficult to find from other manufacturers.
The skid resistant acrylic surface is going to help make sure that no one slips while they are entering the swimming pool. The surface of the board is made with a non fade material so that it stays the same color for the life of the product.
Pros
Good alternative to the S.R. Smith board
Works with waterfall base as well
Available in tan color
Cons
Weight limit 250 pounds
Not as much bounce as most boards
What Is a Diving Board?
A diving board is an elevated plank that sits above the water of the pool. It is going to be anywhere from 6 to 10 feet on average, and it allows a person to dive or jump into the pool in an area where the water is deepest. Diving boards can be used for fun, and they are also something that has been known to cause injury if not used properly. They are very common additions to residential swimming pools. Most pools have room to put a board in at the deep end of the pool.
How Do Diving Boards Work?
A diving board can be used in several different ways to gain entrance to a swimming pool. Some people will stand at the end of the board and make a dive directly into the water. Others will try and use some of their energy and momentum to make bigger jumps or higher dives.
The diving board is not completely stiff, and there is some give in the board itself. As a person moves up and down on the board, they are able to transfer their energy into the board. When this energy is transferred into the board, it then can help a person gain extra height and power in their jumps.
Some boards have more bounce than others, and it can take a bit of time to get your board to loosen up and work well for diving and jumping. Over time most boards have plenty of giving to them, and it helps to make sure people can perform the tricks they want to.
Types of Diving Boards
Although there are several different types of bases that you can put the diving board on, there are two main types: springboards and the platform boards. Let's look at a few of the details that set these two products apart. The first part of selecting a diving board for your pool is making sure you choose the correct type.
Springboard
As you can tell from the name, this is the board you will want if you are interested in getting height and distance from your dives. If you grew up around a pool as a kid, you might remember standing on the end of one of these and bouncing up and down.
One of the most important things to remember about a springboard is that the pool must be a certain depth to use this board. Since a person can get more height on their dives, they can also experience more injury as they can dive deeper to the bottom of the pool.
Some pool owners are finding that they would rather stay away from this option in their pools because of the increased risk for injury. If your pool is very deep and your guests and friends can follow safety protocol, the springboard should be an acceptable choice.
Platform
The more common type of diving board for a residential swimming pool is the platform board. The platform is different from the springboard because it does not have any springs. These are more common because the risk of injury is quite a bit lower.
The platform board has a stationary base and it allows you to stand on the end and make entrance into the pool. Although there may be a bit of bend, it does not have anywhere near the bounce that a springboard would have.
Not all platform diving boards will look like the same rectangular plank we are used to seeing. If you were to install a large diving rock in your pool area, this would also be considered a platform board. The diving rock is a great place to stand from to make a jump or dive into the pool, and it blends in naturally with the surroundings.
Considerations When Buying a Diving Board
Now that you have some of the best diving board options on the market, you can start to narrow down which is the best choice for your pool. There are some subtle differences between these boards that are offered but most important; there are features you should look for in any board you purchase.
Size
Most of the residential diving boards will come in the 6, 8, or 10 foot size. Depending on the type of pool you have and the amount of room there is to dive and jump, you must choose your board size accordingly. The longer the board and the more spring it has, the greater the chance of potential injury. You will want to make sure that the size of the board you install allows swimmers to enter the pool at the deepest point.
Corrosion Resistance
Although some diving boards have covers, most pool owners don't take the time to cover and protect their board after each use. Since it will be exposed to all types of weather conditions, it is important to ensure that the hardware included with the diving board is corrosion resistant. Over time as the board is left out in the weather and exposed to both chlorinated or saltwater, it will not start to rust or fall apart.
Materials
The diving board is made of thin layers of wood that are grouped together. Laminated wood is very strong because it has some movement that allows the board to bounce a little. On top of the laminated wood, there is usually a fiberglass material that covers the entire board and rounds out the edges. Each company's manufacturing process is a bit different. As a homeowner, you will likely not notice that much difference from one board to the next.
Price
A basic diving board for your pool is going to be around $400-$600. The pricing starts to increase as you look into purchasing the base or a board with premium features and technology. Some of the base options are made to look more modern or unique in your yard. These tend to have a slightly higher price. If you want to keep the price down, there are plenty of basic options out there.
Weight Limit
The majority of diving boards for home or residential use are going to have a weight limit of about 250 pounds. This is fairly standard and may have you think twice the next time you have six kids lining up down your diving board. There are some higher-end boards that are made to hold 400 pounds or more. If you have larger adults in your home, ensure that you are purchasing a diving board capable of accommodating larger weights.
Type
As we mentioned, you will have the platform or the springboard type to choose from. The products are effective in providing a great starting point for a jump; however, there are some concerns with the springboard type's safety.
Non-Slip
All diving boards will have a non-slip surface on top of them. This is to ensure that as people are making their way down the diving board, they don't start to slip and fall on the board. When you have wet feet and try to pick up speed as you run down the board, it could result in a serious injury.
The non-slip feature really helps to make sure that you stay stable when you are moving down the board. Some of the designs will have a visible non-slip guard. Others will have a sand-like texture built into the board to help avoid slipping.
How to Dive Off a Diving Board
There is a right way and a wrong way to jump off a diving board. If you don't follow proper safety precautions when jumping off of a board, you can end up with some serious injuries. Here are some basic tips for diving off of a diving board.
1. Check for Safety
Before you head out for a dive, you will need to make sure that the board is stable and safe. The most important thing to consider is the depth of the pool. You should not do a true dive into a pool that is less than nine feet deep. A dive into a shallow pool can result in a serious neck or head injury.
2. Walk to End of Board
Although running to the end of the diving board is highly popular in movies and shows, it is a terrible idea. You run a real risk of slipping and falling before reaching the end of the board. This usually results in a fall that involves you hitting the diving board and then falling in. Simply walk to the end of the board.
3. Bend at Waist
When you are standing at the end of the board, it is best to bend at your waist prior to starting your dive. Allowing yourself to get a bit of head start with your head leaning towards the water first is a good idea.
4. Enter Water Head First
When you enter the water for a proper dive, you are going to want to make sure your head goes in first. If you don't enter the water head first, you will create a large splash, and it could be painful as well.
5. Keep Body Straight
It's also important to keep your body straight when you dive in. If your body is not straight, your perfectly planned dive may look a bit more like a belly flop. Certainly, this is not the look that anyone is going for when they make their entrance into the pool. It takes a bit of time to learn how to dive into a pool properly. The most important thing is to keep the process simple in the beginning. If you try to really go for it and take a big dive without knowing what you are doing, you will end up looking a bit ridiculous and potentially hurting yourself.
Diving Board Safety
As great as a diving board can be for your swimming pool, it is also a concern when it comes to injuries. Here are some of the things you will need to consider about diving board safety before opening the pool up for the summer.
Tips
Explain to all that come to your pool that there are rules about the diving board
If possible, post safety rules somewhere near the pool area that includes the diving board
Place a label on your diving board that explains the weight limit, minimum diving depth, and manufacturer information
Slip-resistant diving boards are much safer than those that have no-slip resistance
Make sure that no one can hit their head on the pool wall when they are jumping in
Don't install the diving board any higher than you should as it can increase the amount of depth the pool needs to be safe
Never run on the diving board, even if it is anti slip
Always ensure that the area where you are diving or jumping into the pool is clear of other people prior to jumping in
Homeowner's Insurance
Homeowners' insurance has a portion of the policy dedicated to liability. Liability will cover a homeowner if serious injury or death happens to a person while on your property. The liability portion of the homeowner's insurance is one of the most important parts of the policy.
Although there are some liability policies that will cover swimming pools, most will not cover a diving board. A diving board adds so much more danger to a backyard that companies are afraid to take that risk on. Each year there are just too many claims, and the homeowner's insurance company can't assume this risk.
Tech Specifications
When you install a diving board, there is a jig that needs to be placed in the concrete surround of the pool. The way this jig is installed and the weight and pressure that it needs to hold up to is quite high. If you are not careful, your diving board may not be functioning as it should. Although the installation of a diving board may seem simple, there is actually quite a bit to it. Save this part for the professionals.
Building Codes
Although in most areas of the country, a diving board is legal, you will have to check your local building codes. If for some reason, the diving board is not up to code, there will likely be issues with the board, and you may even have to remove it. Building codes are usually simple to find, and you can always call your local town department to see if there are any restrictions. The last thing you want to do is remove a diving board you have just installed.
Diving Board FAQ
Here are a few questions that some pool owners have had about their diving board. Remember that with something like this, you are better off asking before you install one as opposed to after.
What Is a Diving Board Called?
A diving board may be called a springboard or a diving board. Not all diving boards are springboard; some are more of a platform. However, people will use the term interchangeably.
What Is the Best Diving Board?
The best diving boards on the market are made by S.R. Smith. S.R. Smith has been in the industry for many years. They make boards in all different sizes and colors. If you want something smaller and cheaper for a small pool, S.R. Smith has great choices. If you are looking for premium options on the market, they also have models that will help.
How Much Does a Diving Board Cost?
A diving board usually ranges in price from around $350 to over $1000. Remember that in addition to the board itself, you are going to also need a base. When you purchase the hardware, base, and board, you could end up spending quite a bit of money.
How Deep Should the Pool Be For Diving?
A pool should be nine feet deep for diving. Making sure that you have enough depth is essential when it comes to preventing injury. If you are worried about the depth of your pool and the diving board, you choose. Always follow manufacturers' recommendations. If your pool is borderline for being deep enough to use a diving board, don't do it.
Why Are Diving Boards Illegal?
Currently, diving boards are not illegal. They could raise the price you pay for your homeowner's insurance, but overall they are still legal. As a pool owner, you take on quite a bit of risk putting a diving board in, yet it is legal to do.
Pool Diving Board
Now that you know everything there is to know about pool diving boards, you have to make the difficult decision of whether or not to add one to your pool. Always ensure that you are keeping safety as the top priority. You may want to check with your insurance company prior to purchasing one to ensure that it is not going to have a major impact on your premiums. Diving boards are known for being a lot of fun, but safety, durability, and quality must come first.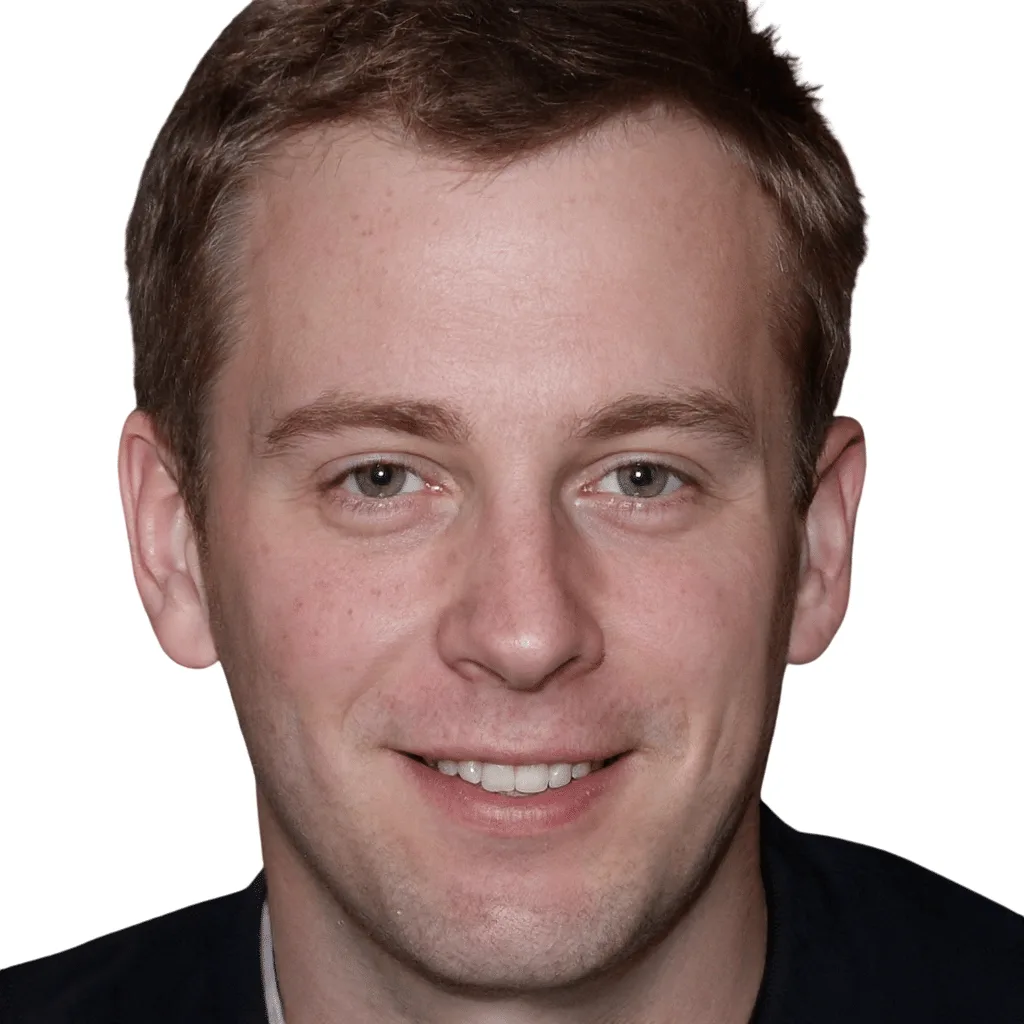 For over 15 years, Sean Moore has been sharing his love and enthusiasm for swimming pools and hot tubs with everyone he knows. His goal is to help everyday people DIY their maintenance to save money by teaching how to properly take care of your equipment, safely and correctly balance chemicals, and extend the life of your water oasis.
Pricing on this page was last updated on 2023-06-10