One of your worst days as a pool owner will be the day you start looking for a pool patch. Pool maintenance and upkeep are all worth it to enjoy your backyard oasis. However, once the pool shows signs of a rip, it can be quite stressful. Sometimes pool rips or cracks cannot be repaired with a patch kit. There are, however, times where all you will need is a simple patching option to get your pool up and running. We have all of the best pool patch options and some important information about how to use them.
The Best Pool Patch Reviews
Pool Patch White Plaster Repair Kit 1.5 lb - Easy to Mix and Fast to Use Formula - Perfect for Patch Work - Waterproof,...
Swimline Vinyl Pool Liner Patch Kit
Outus Self-Adhesive Vinyl Repair Patch Plastic Repair Patches Kit for Swimming Pools Inflatable Boats Products (30 Pieces, 6 x 6...
Calvana (2-Pack) 4-oz All Purpose Epoxy Putty Stick | Pool Patch, Pool Bounding Kit – A Quick and Permanent Repair Solution for...
Pool Above Heavy Duty Vinyl Repair Patch Kit for Inflatables Boat Raft Kayak Air Beds
Pool Patch White Plaster Repair Kit 1.5 lb - Easy to Mix and Fast to Use Formula - Perfect for Patch Work - Waterproof,...
Swimline Vinyl Pool Liner Patch Kit
Outus Self-Adhesive Vinyl Repair Patch Plastic Repair Patches Kit for Swimming Pools Inflatable Boats Products (30 Pieces, 6 x 6...
Calvana (2-Pack) 4-oz All Purpose Epoxy Putty Stick | Pool Patch, Pool Bounding Kit – A Quick and Permanent Repair Solution for...
Pool Above Heavy Duty Vinyl Repair Patch Kit for Inflatables Boat Raft Kayak Air Beds
Not all pool patch options are going to be the same. Depending on the type of pool you have, the issues that you are facing, you may need some different types of pool patches. Here are the best patches across a few different categories.
1. Best Plaster Pool Patch: WPPR1 Pool Plaster Repair Kit, 1.5-Pound, White
Pool Patch White Plaster Repair Kit 1.5 lb - Easy to Mix and Fast to Use Formula - Perfect for Patch Work - Waterproof,...
💧 IDEAL FOR DIY POOL REPAIRS - Save time and money by repairing small issues in your pool yourself! Our plaster repair kit is a great choice for patching over small cracks and delaminated areas.
💧 EASY TO MIX & APPLY - No complicated techniques or tools needed here. Our pool plaster formula is designed for both professionals and everyday homeowners to use with refreshing ease.
💧 FAST-CURING SOLUTION - Your time matters, and the sooner your pool is fixed, the better. This fast setting solution cures in approximately 3 to 4 hours, allowing you to get the job done in a single...
💧 POWERFUL BONDING - Able to cover up to 3/4 square feet at a 3/8-inch thickness, our hand-moldable plaster patch is extremely strong once it has cured. It also offers minimal shrinkage.
For a plaster pool repair or patch, this is a great option to consider. If you have a small crack and you don't want to call in a pool repair company, the Pool Plaster Repair Kit is a perfect choice. You will have to mix according to the formula on the container and then simply apply it to the pool where it needs it the most.
Most important this product will set in about three to four hours. This means that you can accomplish this project one day and be swimming again the next. If you happen to be patching in the summertime, the quick dry time will be a great feature.
Pros
Powerful bonding
Dries quickly
Easy to apply and work with
Cons
Only works on plaster repair and cracks
2. Best Vinyl Pool Patch: Swimline Vinyl Pool Liner Patch Kit
Sale
Most people with both above-ground and in-ground pools are looking for pool patch products to fix a tear in vinyl. The vinyl liners tend to rip quite a bit easier than other pool materials, and they will need some extra attention. This Swimline Vinyl Pool Liner Patch Kit is a good solution to consider.
With this product, you can patch both pinholes and tears in your vinyl pool. These patches are capable of holding up underwater. One of the things we like about the Swimline is that the repairs seem to hold up well over time.
With this kid, you get two clear patches and two vinyl patches. Just in case you have more than one hole in your pool's vinyl, you will have enough material to fix everything.
Pros
Comes with an excess of supplies
Can work on pinholes and tears
Long-lasting adhesive materials
Cons
Blue color vinyl may not match your pool liner
3. Best Pool Patch for Above Ground Pools: Outus Self-Adhesive Vinyl Repair Patch Plastic Repair Patches Kit for Swimming Pools Inflatable Boats Products
Outus Self-Adhesive Vinyl Repair Patch Plastic Repair Patches Kit for Swimming Pools Inflatable Boats Products (30 Pieces, 6 x 6...
Easy to use: thanks to the self-adhesive back, all you need to do is to cut the patch into the shape you want and apply it to the target area, press the area with heavy things for several minutes can...
Proper size: detail size information can seen in the pictures, the plastic repair patch can be easily trimmed into various shapes or sizes to meet your different needs, a must-have for your daily life
Quality and durable: these vinyl repair patches are made of PVC material, durable and firm to use, hard to be worn out and break, non-toxic and no odd smell, good material can ensure you long time usage
Large quantity to use: different quantity sets for you to choose, sufficient to meet your use and replacement, plastic repair patch can fix holes in your inflatable items effectively without leaving a...
If you have a smaller inflatable above ground pool or a smaller vinyl above ground pool, this is a great choice to consider. These swimming pool repair patches come in a pack of 30, and they simply stick on and will be safe for use in just a few minutes. The small stickers make this process very convenient and affordable as well.
You can use these small patches underwater, and they will work on inflatable products as well. If you have some pool floats that need a bit of help, try the Outus Self Adhesive Vinyl Repair Patch. The large quantity will help the pool owner who is not sure where the exact hole in the vinyl liner is located.
Pros
Very easy to use
Small size
Clear design works on any color pool
Cons
Not as durable as some other choices
4. Best Pool Patch for Inground Pool: Calvana (2-Pack) 4-oz All Purpose Epoxy Putty Stick | Pool Patch, Pool Bounding Kit
Calvana (2-Pack) 4-oz All Purpose Epoxy Putty Stick | Pool Patch, Pool Bounding Kit – A Quick and Permanent Repair Solution for...
2-in-1 Pool Epoxy: We combine the resin and hardener into one bar so whenever you need a waterproof and moldable substance to repair all items around your pool, just cutting, kneading, and applying. Our...
For Underwater Swimming Pool Plaster Repairs: 1) Clean the area to be repaired by removing all loose particles, algae, and slime. 2) Cut and knead the putty stick thoroughly, above water, until the putty...
For Abovewater Swimming Pool Plaster Repairs: 1) Clean the area to be repaired by removing all loose particles, rust, and grease, roughen surface with sand paper or wire brush for best adhesion. 2) Cut and...
Pool Pump Repairs: The MTA (Male Threaded Adapter) in front of the pump could be shrank when pool pumps overheat, which causes the pump to draw air and water, especially if the pump is mounted above the...
When you are dealing with an inground pool, you want to make sure that you have something that is durable and strong. With in-ground pools having a lot of water, the pool tends to have to deal with a lot more pressure. This Calvana All-Purpose Epoxy stick is a great choice because it will work on concrete, ceramics, metals, and even wood.
With this stick, you will be able to fix areas that are under the water, above the water, and even the pool pump should it have an issue. Always make sure that the damaged spot is cleaned before putting the adhesive on. If you don't clean the area, you will have a hard time getting it to stick.
Pros
Can be used on repairs and above ground and inground pools
Simple to use
Long-lasting hold
Cons
Not good for vinyl pool repair
Must make sure area is perfect before applying
5. Best Cheap Pool Patch Kit: 8 Pack 3″ Rounds Heavy Duty Blue Vinyl Patch Kit for Boats Inflatables Pools
8 Pack 3
1100 denier reinforced vinyl coated fabric
Works for pool liners as well as inflatable pools, rafts, and air mattresses
Part of patching your pool on your own means that you will be able to save a bit of money. When you have a pool repair company come in, the pool repair could turn into an entire vinyl liner repair. With this cheap pool patch kit, you will have several different color choices and a very easy to work with patch material.
The patches are made with 1100 denier vinyl coated fabric that is designed to hole up over time and keep the pool leak-free. You can use these pool patches on rafts and even air mattresses as well. Regardless of the liner color you have, this patching product will get the job done.
Pros
Works well underwater
Easy to use
Comes in different colors
Cons
Only sold in small circles, no large sheets
6. Best Spa Patch: Spa Bond Hot Tub & Pool Leak Seal Patch Kit – Clear Ultra
Unfortunately, pools are not the only thing that will have cracks from time to time. A spa can get a crack, and in order to fill it, you will need a leak seal patch kit. The great thing about this spa patch kit is that it can also work quite well on plumbing repairs.
One of the impressive things about the Spa Bond is that the bond actually gets stronger over time and makes a better seal. You will be able to trim these pieces to fit exactly over the area that needs a patch. We like how easy these are to work with and the fact that patching should only take a minute or two to complete.
Pros
Clear waterproof adhesive patch
Perfect material for working on a spa crack
Adhesive strengthens over time
Cons
Not very large for a more extensive pool patch repair
7. Best Premium Pool Patch: PRO Vinyl Pool Liner Patch Kit – Repair kit with 2'x2′ Vinyl and Adhesive (GLIMMERGLASS)
When making a long-lasting pool patch, many people want to use a piece of vinyl. By using vinyl, you will ensure that the fix will last quite a long time. This PRO Vinyl Pool Liner Patch kit comes with a piece of professional-grade pool vinyl and an adhesive that will stay both underwater and above water.
One of the things that you will learn quickly about pool fixes is that the underwater patch needs a strong and long lasting adhesive. If your adhesive is not tough enough, the repairs will start to fall apart. With the Pro Vinyl, you won't have to worry about the strength of the adhesive; this is an option that is built to last.
Pros
Come with Vinyl Adhesive
Will repair a vinyl patch for a long term fix
Will help with both large and small tears
Cons
Application process is a bit more difficult
8. Best Waterproof Tape: Gorilla Waterproof Patch & Seal Tape, 4″ x 10′, White (Pack of 1)
Sale
Gorilla Waterproof Patch & Seal Tape 4" x 10' White, (Pack of 1)
PERMANENT: Creates a permanent bond that instantly seals out air, water, and moisture.
INDOOR / OUTDOOR USE: Gorilla Waterproof Patch & Seal tape works great on indoor and outdoors repairs and even under water.
EXTRA THICK: Has an extra thick adhesive layer and UV resistant backing.
FLEXIBLE: Conforms to the surface to repair holes, cracks, gaps, and tears.
Sometimes waterproof tape can work as an excellent pool repair. Gorilla makes some of the best products when it comes to long-lasting and strong tapes. The Gorilla Tape is extra thick, which helps to protect the area for years to come. YOu won't want a patch that will peel off with general pool maintenance to the area.
This tape is very easy to install and can help you cover a rip in a vinyl liner. Ensure that the rip you are trying to patch is small enough to fit in the 4″ width of the waterproof tape. If the tape can't cover the hole completely, you are better off looking at a different type of patch kit.
Pros
Simple to apply
Can be used on many surfaces
Will hold up underwater
Cons
Limited width on the tape
What Is a Pool Patch?
A pool patch is a piece of vinyl or plastic material that is intended to fix a hole in a vinyl liner. Some people will also use a pool patch type material to fill a hole in a plaster pool. Whether you have a crack or tear in your pool, you will need a patch.
How Do Pool Patches Work?
Pool patches help to seal the barrier of the pool again. When you use a patch in your pool it will blend in with the liner again and ensure that the pool can maintain its water level. Patching a pool is usually a temporary solution, but it can help give the liner a longer lifespan. Eventually, the liner will need to be replaced.
Considerations When Buying a Pool Patch
There are a few things that you should know about a pool patch before purchasing this product. Patching a pool will require different types of processes depending on where your tear is and how large it is. Remember that if there is a large rip in your liner, the patch will probably not be enough to get the issue fixed.
Wet or Dry Application
Some pool patches can be installed underwater. This helps if your pool tear is towards the bottom of your pool. It is not safe to drain a pool to install a patch as the pool walls can cave in completely without the water's pressure.
When you purchase a pool patch, make sure you pay attention to whether or not the patch can be applied under the water. The process of applying the patch underwater will be similar to the above water as long as the items you purchase have the appropriate technology.
Type of Patch
As you likely saw from our list of the best pool patch options on the market, there are many different ways to patch a pool. You can choose large sheets that are cut into place or simply a piece of waterproof tape. Depending on the size and location of the hole in your pool, you will need to use something to fix your problem areas.
Size of Patch
Some patches are designed for inflatable toys, smaller pools, and even inflatable boats. The size of these patches will be relatively small, but they are simple and easy to apply. If you find that you have a small pinhole leak, this type of patch would be perfect. However, for a tear or a rip, you will need a larger patch that you can cut to size.
Matching to Pool Liner
If you have a vinyl pool liner with a pattern on it, you may have difficulty getting the patch kit to match your liner. If your pool liner was installed by a professional, you might have some extra pieces that you can use to fix a spot. Chances are, these pieces can just be applied using an underwater vinyl adhesive. IF you can't find an exact match to your pool liner, you can always use something that has a clear finish to it.
Price
Don't spend too much time worrying about the cost of the pool patch. Patching your pool is going to be a much cheaper option than replacing the entire liner. Most pool patch projects can be completed for less than $50. If this gives you another year or two before having to replace your liner, consider yourself lucky!
Durability
When purchasing a pool patch, make sure to read some reviews about the vinyl liner's durability. You will need a patch that will at least give you a temporary fix for a problem area. If the patch is a cheaper patch made for a beach ball, don't expect it to keep your inground pool filled with water for the entire summer.
Reasons to Learn Pool Liner Patching
Although you will never want to deal with a hole in your pool, you may need to. When you have a vinyl liner, it's an unfortunate reality that a rip or a tear could develop. Understanding what to do with a small tear in a pool can save you a lot of money. When you call a pool contractor in, you will likely spend several hundred dollars on repairing the rip. In fact, the contractor may try to convince you to get a new pool liner altogether. Knowing about pool liner patching and what works and what doesn't work will help you be a smarter pool owner.
How to Patch a Pool Fast
Step 1: Determine Location & Type of Patch
The first step in patching a pool fast will be to determine the location and type of patch. Some people think that they have a leak in their pool, but the water is just evaporating in reality. If you are sure that you have a leak, you need to determine if you will need to make the fix above or below water.
If the leak happens to be in the top foot or two of your pool, chances are you can use a dry patch. However, if the leak happens to be well underwater, you will probably want to patch underwater. Make sure that you purchase the type of patch that will work underwater.
It truly does not matter if you are making above water or underwater repair to your pool; you will need to follow the same necessary steps. Making sure you follow these steps will help to ensure that the patch holds up over time.
Step 2: Clean Area
The first step you will need to take is to clean the area where the patch will be placed. Many times there will be algae or bacteria on the wall of the pool. This needs to be cleaned off completely before installing the patch. The patch will not stick not properly to the wall, and it will end up falling off after a very short period of time.
Step 3: Apply Patch
When you have the pool wall area completely clean, you can start to apply the patch. Follow close directions as to how you should apply the patch. Some will have very specific times that the adhesive on the patch can be exposed to the air. You will likely need to work quickly in this process. Although the underwater patches are very useful, we have always found it easier to patch a liner that is above the water.
Step 4: Pressure
Most patches will require that you spend a few minutes applying pressure to the area. The adhesive generally sticks quickly, and some are made to stick better over time. This means that the longer they are left in your pool, the more they will stick to the pool's walls. Spending a few minutes applying pressure will help the longevity of your repair.
Step 5: Check for durability
Once your pool patch is in place, you will need to keep an eye on it. Remember that these patches are used to fix tears in the pool temporarily. Eventually, your vinyl liner will need to be replaced to truly repair a hole. We recommend keeping an eye on this patch in your pool and making sure that it is not starting to peel off. You can always replace it with another pool patch kit, but there may come a time that the patch is no longer the solution.
Pool Patch FAQ
Now that you have a better idea as to how to install a pool patch and the best options on the market, here are a few questions that you may come across. Remember, this is a problem that most pool owners will never have to deal with. If you happen to find yourself with a tear in your pool, this is information that is important to consider.
How Can I Tell Where My Pool Is Leaking?
The best way to tell where your pool is leaking is to use a pool leak detection dye. With a pool leak detection dye, you will be able to pinpoint the exact location of where you need a patch. You must narrow down the general area to use the dye that you believe you have a leak. Once you have found the area, you can spray a bit of the dye in the water.
If there is a leak, you will notice the dye will flow directly towards it. This happens because of changes in water pressure. That movement towards the leak should be pinpointed so that you can patch this exact area.
Leakmaster Pool Leak Detection Kit - Swimming Pool Leak Dye Syringe & 8oz Refill Bottle - White Putty Epoxy Sealer - Instructional...
✅ DETECT & FIX THE LEAK YOURSELF: Now you can locate precise swimming pool leak locations and fix them yourself with the Leakmaster all-inclusive pool and hot tub leak tester kit for DIYers.
✅ ENOUGH LEAK DYE FOR THE WHOLE POOL: Our 4-in-1 bundle includes a spa leak detector kit with a handy syringe and 8oz of leak locating pool dye, so you can easily refill your syringe up to 43 times!
✅ PROFESSIONAL-GRADE POOL LEAK SEALER: Found the crack? Use our professional-grade white underwater epoxy putty, which contains both resin and catalyst, and repair the leak without draining your pool.
✅ STEP-BY-STEP INSTRUCTIONAL VIDEOS: No experience? No problem! Our must-have DIY bundle comes with instructional how-to videos so you can properly mix the putty stick and make it stick to a surface....
What Can I Use to Patch My Pool?
Depending on the type of pool you have, there are a few options to patch your pool. For vinyl liners, you can use waterproof tape or a vinyl patch. Some of these patches come with an adhesive material on the back; others will need you to apply the adhesive yourself. For a plaster pool, the patch will be more of a plaster material that will fill in the gaps in the plaster where it has cracked.
What Is the Best Pool Patch?
The best pool patches tend to be the ones that have a larger sheet of vinyl and the underwater vinyl adhesive to install them. With a pool patch like this, you will be less likely to experience a leak in this same area again.
Do Pool Patches Really Work?
Pool patches work for a temporary fix. You cannot expect a patch kit to take your liner another ten years into the future. People with vinyl pool liners need to be very careful about getting a rip or a tear. This entire patching process is one that you will want to avoid if you can.
How Long Does a Pool Patch Last?
A high-quality pool patch, installed properly should last you for about two years. Sometimes you will get more than that, but it all depends on the water chemistry and the product's initial installation. Again, pool patches are not intended to be permanent solutions, but they are a very good bandaid.
How Do You Patch a Pool Without Draining It?
Draining a swimming pool entirely to put a patch on can be a dangerous thing to do. Many in-ground pools will collapse when they are entirely drained. Luckily the pool patch manufacturers know this is the case, and they have made products that can be installed underwater. If you don't want to drain your pool, find a pool patch that can be installed underwater.
Recap: The Best Pool Liner Patch
Hopefully, you now feel more equipped to fix your pool liner issues. We know that this process is a stressful one. The quicker that you can get this fixed, the quicker you can get back to swimming. In addition, most pool owners want the pool patch to work instead of replacing an entire liner. Following our steps and choosing a product with good reviews and quality could help ensure you get this process taken care of quickly and effectively. Remember that if your pool has a severe rip, tear or crack, you should call in a professional to help with this process.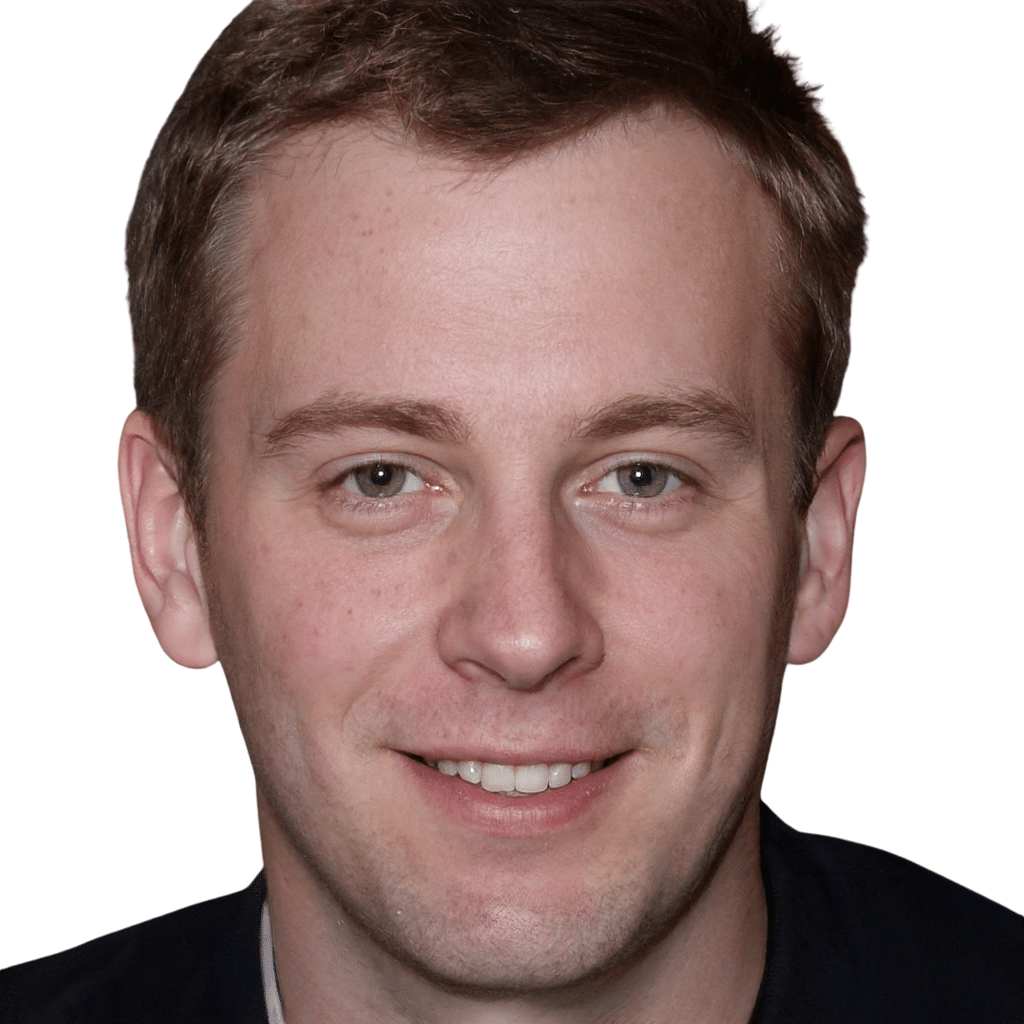 For over 15 years, Sean Moore has been sharing his love and enthusiasm for swimming pools and hot tubs with everyone he knows. His goal is to help everyday people DIY their maintenance to save money by teaching how to properly take care of your equipment, safely and correctly balance chemicals, and extend the life of your water oasis.
Pricing on this page was last updated on 2022-11-26