With summer ending, the pool season is also coming to an end. So right before you close your swimming pool for the year, we strongly recommended that you know how to close it properly with a closing kit. If you don't use one of these kits, your pool water can easily turn green and murky from algae growths. It will also cause a foul smell in your backyard if left untreated.
Be sure to also read our article on how to winterize a pool!
The following guide has been developed to walk you through the necessary checklist for closing your pool, using the right kit, and provide information about which products are currently the most reliable on the market!
The 3 Best Pool Closing Kits Out There
In The Swim Pool Closing Kit - Winterizing Chemicals for Above Ground and In-Ground Pools - Up to 15,000 Gallons Multicolor
Robelle 3915 Triple-Action Winter Kit for Swimming Pools, 15000-Gallon, Packaging May Vary
Doheny's Ultimate Pool Winterizing and Closing Chemical Kit | A Convenient Package Containing All of The Pro-Grade Chemicals You...
In The Swim Pool Closing Kit - Winterizing Chemicals for Above Ground and In-Ground Pools - Up to 15,000 Gallons Multicolor
Robelle 3915 Triple-Action Winter Kit for Swimming Pools, 15000-Gallon, Packaging May Vary
Doheny's Ultimate Pool Winterizing and Closing Chemical Kit | A Convenient Package Containing All of The Pro-Grade Chemicals You...
Your pool deserves a proper closing once summer is over. So here are the three best kits for you to pick from to do just that.
1. In the Swim Pool Winterizing and Closing Chemical Kit
Sale
In The Swim Pool Winterizing And Closing Chemical Kit
The In The Swim Pool Winterizing and Closing Chemical Kit is designed to save you time and money by including all the necessary chemicals to close your pool. Making for a simpler pool closing experience,...
Unlike chlorine-based winter kits that reduce the effectiveness of other pool winterizing chemicals and can stain, bleach or damage pool surfaces, our chemical kits won't damage your pool during winter.
Designed for pools of all shapes and sizes. If your pool is between sizes we suggest you buy the next size up. You can buy multiple kits for pools larger than 35,000 gallons.
Made exclusively for In The Swim, the Winter Sorb can absorb up to 40 times its weight in residual suntan lotions and body oils to prevent grease, grime and waterline scum.
Kit Includes:1 Qt. Winterizer, 1 Qt. Winter Stain-Away, 2 Lb. Chlorine Free Pool Shock, 1 Winter Sorb, and 1 Winter Pool Floater
This is the best pool kit currently available in the market for you to get your hands on and can be used for treating up to 15,000 gallons of water. This product will ensure your pool remains safe and regulated even during freezing winters.
Features Included in This Pool Kit
This kit comes with the following features for you to use on your pool while closing it:
Winter Stain-Away
It uses a special formula made specifically for pool closings that prevent staining on your pool walls with metals and minerals. While simultaneously helping to prevent the formation of scales that at times form around the waterline.
Winterizer Algaecide
This specific ingredient is formulated in a manner that it only activates when coupled with the other items provided in this Winterizing and Closing Chemical Kit.
Winterizer Algaecide has a unique blend of polymers that provide a superior level of protection against the formation of algae. Furthermore, the formula quantity is intended to last you all winter.
Chlorine-Free Pool Shock
Another ingredient for you to apply on your pool surface while closing. This product is free from reactive chemical features to avoid damage to your pool cover and keep the water oxidized.
Natural elements are very likely to contaminate pools, and this ingredient is intended to prevent that. While at the same time not taking away from the effectiveness of the other winter closing chemicals.
Time-Release Winter Pool Floater
Once you have closed your pool, this element will release timely quantities of non-chlorine chemicals all through winter. Therefore, you do not have to worry about algae growth, as this closing kit will keep your pool free from it.
The chemical released by this floater will prevent carbon dioxide formation, which is the key source of food for algae. All you need to do is poke some holes in the floater until you have adjusted it to the appropriate release cycle recommended for your pool volume.
Winter Sorb
It is a patented non-toxic molecular foam. This special formula can absorb much beyond its weight and does a terrific job of soaking up elements like grime and oil.
The winter sorb has been developed to help avoid clogs in your pool plumbing.
2. Robelle 3415 Triple-Action Winter Kit for Swimming Pools
Specially created for pool support during winters, this kit comes in three pool variations. You can get it for pools sized 10,000-gallon, 15,000-gallons, and 30,000-gallons! However, the kit does not contain any algaecide, which you can buy separately.
Features Included in This Pool Kit
This triple-action pool kit contains elements that will keep your water clean and odorless. Here is a list of all that you will find in the box:
Robelle Winter Clear
It is a highly concentrated chemical that keeps your pool clean, balanced, and free from nasty odors without harming the pool base and is meant to last you the entire winter season.
Robelle Winter Shock
This shock, weighing two pounds, is free from any harmful chlorine. Once submerged in the pool, it is 100% soluble. The treatment gets rid of any pool contaminants, keeping your swimming pool clean all winter round.
Robella Anti-Stain Control
This item will remove the stains and discoloration in your pool, along with remove any scaling.
All in all, this closing kit has everything you need to get your pool ready for the winter cover. As for the following spring, it will make the transition back to normal is very smooth and quick.
3. Doheny's Ultimate Pool Winterizing and Closing Chemical Kit
Doheny's Ultimate Pool Winterizing and Closing Chemical Kit
TAKE THE GUESS-WORK OUT OF CLOSING YOUR POOL IN THE FALL WITH DOHENY'S POOL CLOSING KIT! This convenient package contains all of the chemicals you need to get your pool ready for the winter months!
BENEFITS OF DOHENY'S POOL CLOSING KITS INCLUDE eliminating the need to buy all of your pool closing chemicals separately. Kits work for pools 7,500 to 35,000 gallons. All kits include easy to follow...
EACH ULTIMATE CLOSING KIT CONTAINS Doheny's Metal Out - the ULTIMATE Stain, Rust & Scale Preventer; Winter Guard Control; Time-Released Winter Oxidizing Tablets - our "SECRET IN THE BOX"(!), and...
OUR POOL MASTER CLOSING KIT IS THE MOST POWERFUL POOL CLOSING CHEMICAL KIT ON THE MARKET! Similar To Our Ultimate Kit For Pools Up To 35,000 Gallons - BUT, Also Includes 1 QUART BOTTLES OF Metal Free and...
FOR LARGER POOLS, SIMPLY BUY MULTIPLE KITS!
The kit is designed to simplify the pool closing process with all the chemicals you need in one convenient kit with easy-to-follow instructions! This will keep your swimming pool maintained all through the winter. Doheny's Ultimate pool winterizing products can be used for pools 7,500 to 35,000 gallons of water.
Features Included in This Pool Kit
This kit contains Doheny's Metal Out- Stain Rust and Scale Preventer, Winter Guard Control, Time-Released Winter Oxidizing Tablets, and Chlorine-Free Oxidizing Shock.
What Are Pool Closing Kits?
Pool closing kits are a way of protecting your pool when you do not use them. They help in shielding your pool from harmful elements. For example, you can protect pipes and equipment in your swimming pool using these pool kits for closing.
They ensure that your pool is ready for the offseason. Also, since these kits have chlorine-free chemicals, they keep that your pool from getting damaged.
The pool will not stain, and neither will it weather over time. People usually use these pool kits when winter is on its way, thus stopping your pool from freezing.
They also help keep your water oxidized during the winter, and you can use these products to keep your water swimmable throughout the year as well. And all of this without risking water stains or algae growth.
To sum it up, this kit and its accessories are to safeguard your pool from unwanted damage and will ensure that your pool is in great condition when the season of pool parties arrives!
What Is the Best Closing Kit?
The best kit to keep your pool safe is the 'In The Swim Pool Winterizing and Closing Chemical Kit.' You can use this on pools having up to fifteen thousand gallons of water. This kit is free from chlorine and other chemicals as well.
How Much Do They Cost?
A closing kit for your swimming pool can cost anywhere between $20 and $100, depending on the product you select. Therefore, it won't be a hard hit on your pocket! Buying a pool kit for closing during winters will save you the trouble and the cost of changing your pool's water and equipment once it is too late and already damaged.
What Is Included in Pool Closing Kits?
A closing kit can have a variety of stabilizers. However, there are some crucial things that you need to look out for a while buying a kit. The most important part of your kit should be a winterizer.
It will keep your pool safe during winters from damage. The kit should also have a winter stain-away element that helps in keeping your winter pool clean. Finally, a crucial thing to consider is a chemical-free shock compound.
When you are closing a swimming pool, you will need something free from chlorine and other chemicals. On the other hand, it should have a winter pool floater for your ground pool.
A winter sorb, pill, and air pillow are usually present in all high-end kits. The key is to choose the one that best suits your requirements.
Are Closing Kits Necessary?
Most pool owners are on the fence about this. Some say a pool cover is enough for the winter season, whereas others beg to differ.
While a pool cover can reduce debris or natural elements from contaminating your pool, it cannot maintain the pH value or reduce the possibility of algae growth. This is where pool kits for closing come in. Even if it is not a necessity in swimming pool maintenance, a good quality closing kit does wonders for the maintenance and longevity of your pool.
It takes some effort to use these kits on your pool in the proper manner. However, the results you will see are worth the efforts many times around.
Here are some of the benefits of using a kit:
Protecting Your Pool
You want your pool to retain its color and functionality? A ground pool has pipes and other pool equipment that are susceptible to contamination, and a swimming pool kit for closing will protect your pool from all these unwanted elements.
Moreover, it will help reduce the chances of your pool and its equipment freezing over the winters. As a result, your pool water will remain protected, and it will be ready for you to enjoy next season.
Maintaining Pool Water Health
The kits help the pool water reach a balanced chemical level and will reduce algae growth, keeping the water healthy throughout the year.
This way, you won't have to spend money on replacing the equipment and the water, making it simple to reopen the pool next season.
Reduced Pool Maintenance
This kit will reduce your need to go out into the cold to clean your pool. The pool surfaces will also remain clear from natural weathering if you use a pool cover by working as a barrier between the water and nature.
Overall, the lifespan of your swimming pool will increase and help the pool antifreeze while ensuring the swimming pool equipment does not get damaged. However, you will still need to check on your pool periodically.
Considerations When Buying A Closing Kit
There are a lot of closing kits in the market; therefore, selecting the best for your pool can be a daunting task. Here are the elements you need to look for in a closing kit before getting it for your swimming pool.
Chemical-Free Pool Closing Shock
The best winter pool kits come with a Chlorine-Free Shock, so they do not harm the pool surfaces. It will dissolve faster and balance the pH level of your ground pool water.
Chlorine-Free Shock is an oxidizing agent that works to safeguard your pool without harming it. Moreover, the shock will not react with your pool cover and ensures maintenance of the pool with the desirable pH levels.
The pool impurities will also disintegrate as a result of using this and reduce the chances of algae growth.
Winter Floater for Your Pool
During pool closing, make sure the products you are using have the right properties. For example, your closing kit should have a Winter Floater; this will ensure there is a constant discharge of oxidizing agents. As a result, your pool water will remain healthy without the use of excessive chemicals! They have a time-release feature that ensures a periodic flow even after using your pool cover.
The chemical-free floater will ensure your pool water has proper sanitization, helping remove carbon dioxide formation and thereby reducing algae growth. These high-quality floaters will also not stain the plaster, making it discolored.
So make sure that you buy a kit containing a chlorine tablet pool floater.
Winterizer Algaecide
It helps prevent the formation of algae and is a special form of winter pool algaecide. Furthermore, they also come in a polymer blend that creates the perfect balance in the pool winterizing kit. However, not all kits contain an algaecide.
A winterizing algaecide will ensure that there is no formation of unwanted green algae and is an important consideration while buying a pool kit for closing. It works in conjecture with the other pool closing elements to deliver a fully functional pool when you take off the pool cover.
All these products keep your pool free from damage and ensuring it lasts all winter, so when the time comes, you can open your pool cover to welcome a warm and beautiful spring.
When and How to Use a Closing Kit
How to properly close your pool? Pool closing can be difficult. However, with practice and precision, you can master it in no time. Like many of us, you can consider "Labor Day" as the unofficial pool closing season!
Depending on your location, the temperatures will drop, and you should start thinking about closing your pool for the season. This will ensure that your pool water is in good condition even after shutting it down. Your pool will be safe from damage and thus reducing your maintenance cost.
As for your concerns regarding how to use your closing kit, here are the steps.
Step 1: Add Pool Magic + PHOSfree
Do this a few weeks before your scheduled pool closing. The Pool Magic helps reduce waterline rings and any surface oils and prepares your pool surface for filtering and closing. It also helps in reducing algae growth, thus ensuring there is no odor.
Step 2: Clean the Water
Make sure to vacuum the pool. The skimming and brushing will remove debris like leaves and may also remove other sediments on the pool surface.
Step 3: Balance the Pool
Cleaning the pool will make it easier to balance it. You can test the water to ensure the pH levels are between 7.2 to 7.6 ppm. And it would be great if you ensure the alkalinity of your pool is from 80 ppm to 120 ppm as well.
However, do not change the pH levels without consulting the required range. Based on this, add balancing elements to your pool.
Step 3: Shock the Pool
Take out the equipment from the closing kit. The Chemical-Free Shock will help sanitize the pool, while the Winterizier Algaecide will prevent the growth of algae.
Look at the instructions and put in the recommended dosage of these elements. Before moving forward with your pool closing project, make sure to keep the filter pump on. It should keep the water circulated, thus making the ingredients dissolve better.
Step 4: Lower the Water Level
After shocking, you need to get the water level down by four to six inches from the skimmer. Cleaning the filter will also get rid of debris and help in achieving this.
For Above-Ground Pool Filter
Take all the removable equipment indoors. This will ensure that there is no damage from the cold and that there are no cracks in the filter.
For in-Ground Pools
It would be best if you drained the lines and plumbing and plug in with a good amount of antifreeze filling. First, however, follow the instruction manual to protect your pool lines from damage.
Do these after you have used the filter to shock the pool!
Step 5: Add the Floater And Close The Pool
Once you have completed all these steps, your pool is now ready for the final treatment. First, take the floater and poke a few holes into it, then place it in your pool. Along with this, place the winter sorb in the pool to soak up oils and grime.
Step 6: Add the Pool Cover
Followed by that, you have to take a pool cover and tightly wrap it on your pool. Thus, ensuring your pool is instantly protected from any leaves and debris making its way in.
Once you are done, all you have to now do is come back every three weeks to ensure a balanced pH level.
The Bottom Line
If you're interested in buying a closing kit, be sure to check out the list provided above. If this is your first time using a kit, read through all instructions to understand how everything works so that you close your swimming pool properly.
If this is your first time or if it has been a while since the last opened or closed your pool, you may also want to consider hiring a professional to lead the process initially and familiarize yourself with the steps.
Finally, remember that once your swimming season is over, it's time to close up for winter so that everything will be ready and in good condition for next summer!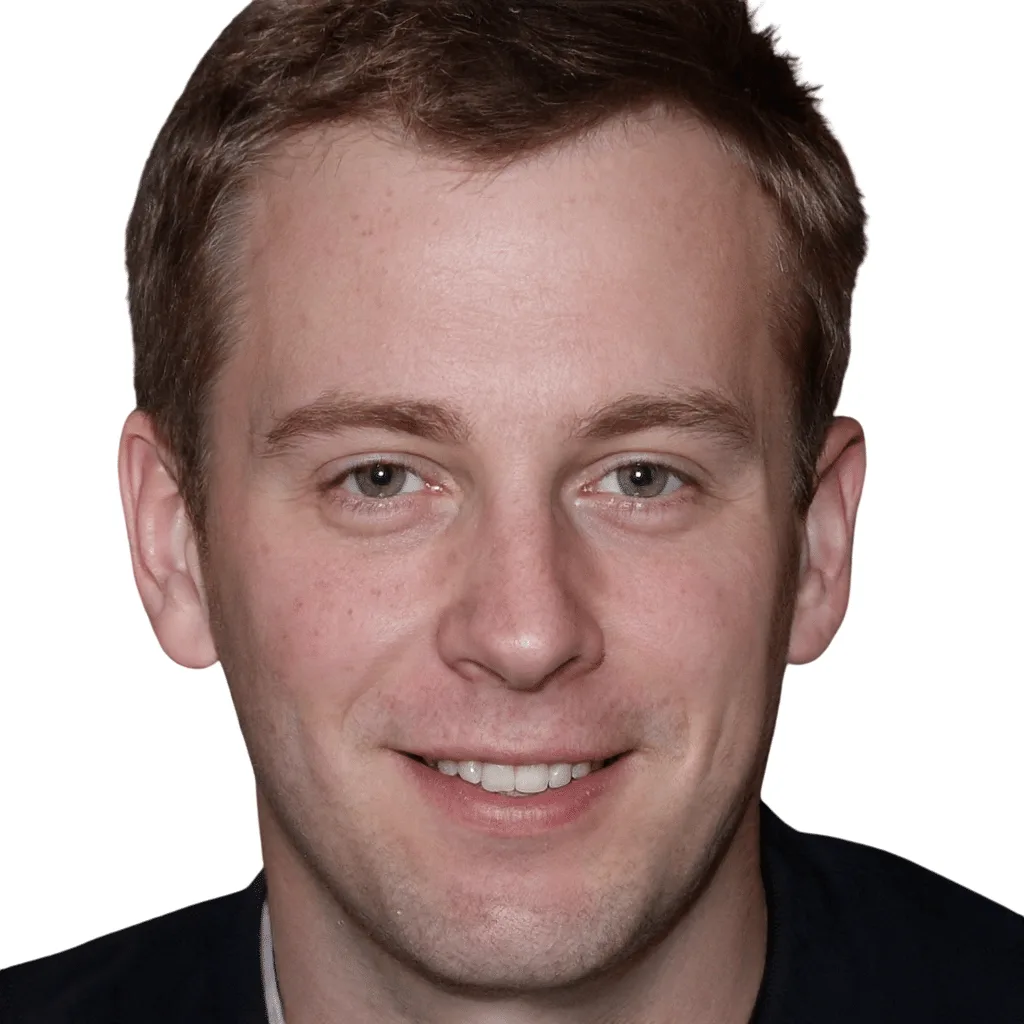 For over 15 years, Sean Moore has been sharing his love and enthusiasm for swimming pools and hot tubs with everyone he knows. His goal is to help everyday people DIY their maintenance to save money by teaching how to properly take care of your equipment, safely and correctly balance chemicals, and extend the life of your water oasis.
Pricing on this page was last updated on 2023-10-01