Do you know how to close a pool for winter? It's common practice for swimming pool owners to close down their pool for the winter season – and even prepare your home swimming pool for the winter. Once those summer days are gone, the cold starts rolling into town, and the last thing people want to do is swim.
Yet, closing a pool is not as straightforward as it sounds.
For a pool owner, it is necessary to understand what pool antifreeze is and what it can do for pool equipment. This article will teach you the basics and give you a step-by-step guide to using pool antifreeze.
What Is Pool Antifreeze and How Does It Work?
Swimming pool antifreeze is a fluid solvent used to prevent water inside the pool plumbing from freezing, expanding, or causing damage over the winter. Pool antifreeze can protect a swimming pool's pipes at temperatures as low as -40°F and are a vital aspect of pool maintenance and care.
In most cases, it is not necessary to use a pool antifreeze if you have blown out the pipes from any remaining water. It's more accurate to see the antifreeze as extra protection if you're unsure about cleaning the pool pipes.
Sale
Pool Antifreeze Ingredients
The most common types of pool antifreeze contain propylene glycol. Propylene glycol absorbs water and prevents any form of drain leakage. It stops the swimming pool's pipes from freezing and cracking – costly damage to repair that can easily be prevented.
Should I Put Antifreeze in My Pool?
While pool antifreeze is non-toxic and will not harm swimmers, it is recommended not to spill any in the pool water. Calling it 'pipe antifreeze' is more accurate.
Pros and Cons of Using Pool Antifreeze
The benefit of using pool antifreeze is that it can ensure you the pipes will be damage-free when the pool closes for the winter. This alleviates one of the worries that accompanies being a pool owner.
The only con to using antifreeze is that it will react badly to metal or rubber, so any nearby equipment that comes into contact with pool antifreeze is prone to damage.
Using Antifreeze for Pool Closing (Step-By-Step)
The following steps will help you properly add antifreeze to your swimming pool.
Where to Put Antifreeze
You pour the antifreeze into the pipe connected to the skimmer basket.
How Much Pool Antifreeze Will I Need?
For pipes full of water, manufacturers advise using a gallon's worth of antifreeze that covers 10 feet of a 1.5-inch pipeline.
Only pour a small amount of antifreeze into empty pipes.
Remove Skimmer Basket and Plug
Remove the skimmer basket and the plug to expose the pipe that the antifreeze will be entering.
Lower Water to Below Skimmer
Make sure to lower the water level below the skimmer basket line. Doing this will prevent any water from reaching the treated pipe.
Pour Into Skimmer Line and Return Line
After the pool water reaches the right level, add the diluted antifreeze to the skimmer, which will protect the skimmer line.
If you want to add extra protection to the return line, cleaner line, or main pipeline, the best technique would be to connect an empty garden hose to a pump or valve and pour the antifreeze carefully with a funnel.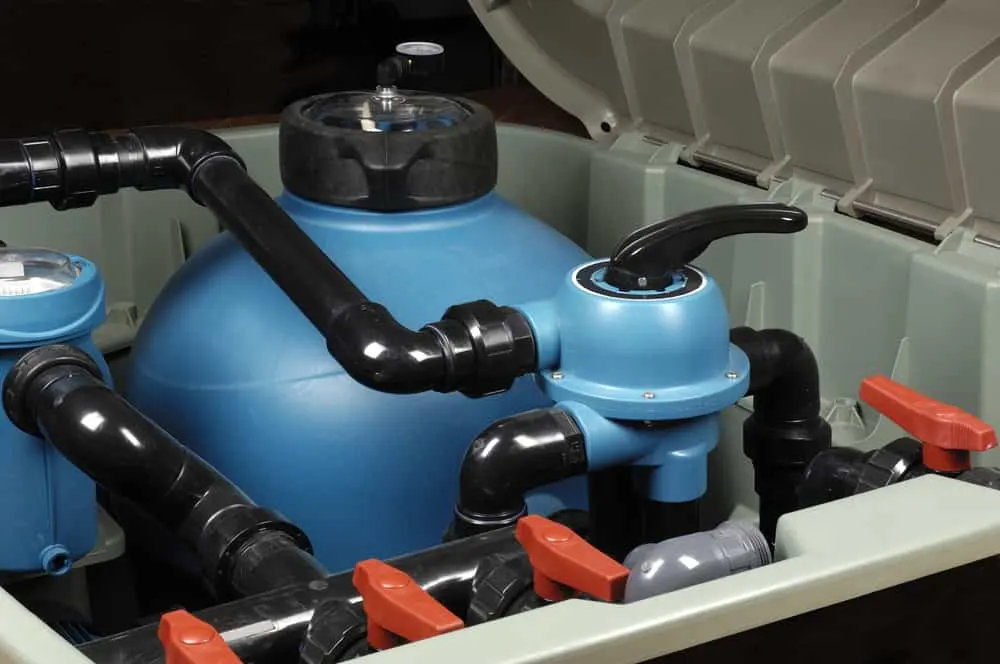 Pool Antifreeze FAQ
Do you have more concerns about the correct way to use a pool antifreeze? Not a problem! Take a look at some of the most common questions about antifreeze.
Can You Use Regular Antifreeze for Your Pool Lines?
It is essential to read the labels and find the antifreeze designed only for swimming pool use and contains propylene glycol. Never substitute for automotive antifreeze because that contains ethylene glycol, which is toxic and contaminates pool water. When ethylene glycol is mixed with chlorine and other swimming pool closing chemicals, it can create a harmful toxic mixture.
Can You Pour Pool Antifreeze Directly Into Pool Water?
It's not recommended to directly pour antifreeze into the pool water. The water and chemicals are more likely to splash you this way.
Can Pool Antifreeze Be Used in All Pools?
Pool antifreeze can clean the pipes from any pool. Follow the chart provided with every bottle to see how much antifreeze to use for the specific pool size.
Is Pool Antifreeze Toxic or Safe to Swim In?
There's no need to worry if you accidentally spill pool antifreeze into the water. It is non-toxic and does not affect the water's chemistry, allowing swimmers to swim safely.
Can RV Antifreeze Be Used in Pools?
Any antifreeze intended for cars or RVs is not recommended for pools. It can create a toxic environment for swimmers and require extra cleaning.
How Many Gallons of Antifreeze Do I Need for My Inground Pool or Above Ground Pool?
Each gallon of antifreeze will treat 10 feet of 1.5″ pool plumbing. Inground pools typically require more, as they have more plumbing.
Should I Dilute the Pool Antifreeze?
Most manufacturers do not recommend diluting the antifreeze as it reduces the effectiveness of the solution.
The Bottom Line
If you ever feel unsure about the quality of your pipes during the winter, a pool antifreeze can get keep them in check. Keep in mind that you should always use pool antifreeze primarily made up of propylene glycol and always follow the manufacturer's instructions when adding antifreeze to your swimming pool's pipes. Doing this will keep your pool ready to go for those hot summer months – happy swimming!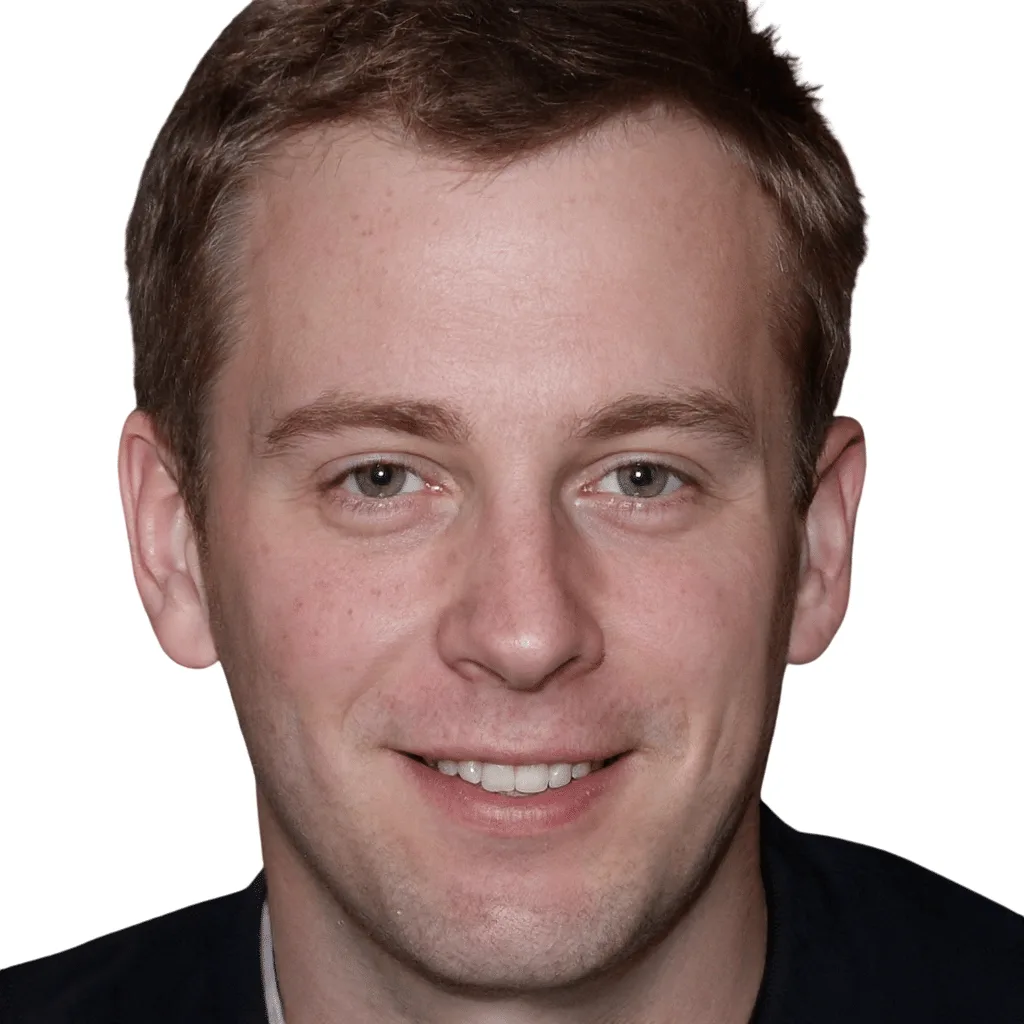 For over 15 years, Sean Moore has been sharing his love and enthusiasm for swimming pools and hot tubs with everyone he knows. His goal is to help everyday people DIY their maintenance to save money by teaching how to properly take care of your equipment, safely and correctly balance chemicals, and extend the life of your water oasis.
Pricing on this page was last updated on 2023-10-01