Algaecide is a beneficial chemical for pool owners to keep in their arsenal. Whether you have an existing problem with algae or trying to prevent one, algaecide can help. Not all algaecides are as good as others, and it's important to purchase one that is going to work. The sooner that you can stop the pool algae growth, the better. Here are the ten best algaecides for your swimming pool and some helpful information to choose one.
The Best Algaecide Reviews
HTH 67032 Super Algae Guard Swimming Pool Algaecide Cleanser, 1 qt
In The Swim Super Pool Algaecide – Low Odor Non-Foaming Preventative Treatment for Yellow Algae in Above Ground or In-Ground...
Clorox Pool&Spa Green Algae Eliminator2 32 oz
Pool Mate 1-2150-02 50 Pool Algaecide, 2-Pack
EasyCare FounTec Algaecide and Clarifier, 8 oz. Bottle
HTH 67032 Super Algae Guard Swimming Pool Algaecide Cleanser, 1 qt
In The Swim Super Pool Algaecide – Low Odor Non-Foaming Preventative Treatment for Yellow Algae in Above Ground or In-Ground...
Clorox Pool&Spa Green Algae Eliminator2 32 oz
Pool Mate 1-2150-02 50 Pool Algaecide, 2-Pack
EasyCare FounTec Algaecide and Clarifier, 8 oz. Bottle
1. HTH Super Algae Guard Swimming Pool Algaecide Cleanser, 1 qt
The HTH Super Algae Guard is one of the best pool algaecides on the market. With this product, you can both kill and prevent all algae types in your pool. With the presence and existence of black, green, and mustard algae, knowing a product will kill all three is essential.
Another positive of the HTH Super Algae Guard is that it works for all pool types. Some people worry about staining a vinyl liner or throwing off their chemical balance in a saltwater pool, but HTH can handle both of these issues.
Most importantly, this is not a harmful or abrasive product. Fifteen minutes after using it in the pool, you can start swimming.
Pros
Non-foaming
Works on all algae types
Safe for use on vinyl
Cons
2. In The Swim Super Pool Algaecide – 1 Quart
In The Swim Super Pool Algaecide – Low Odor Non-Foaming Preventative Treatment for Yellow Algae in Above Ground or In-Ground...
In The Swim Super Algaecide is great for spring openings and routine maintenance to your swimming pool to keep algae growth at a minimum. This formula is copper based vs quaternary, which lasts longer and...
This powerful and highly concentrated copper-based super algaecide is used to eradicate small, isolated blooms to control and prevent yellow or mustard algae growth. The higher concentration allows for...
Our Super Algaecide contains 23.5% copper triethanolamine and 7.1% chelated copper. Unlike other copper based algaecide, the chelated copper will protect your swimming pool from staining
In The Swim makes almost any swimming pool chemical you could need. Their products are simple to use, and the directions and information to use them are very easy to follow and understand. One of the things that people really like about the In The Swim product is that it seems to last for a long time.
When purchasing swimming pool chemicals, you will notice that the better brand-name ones prevent issues longer and fix issues quicker. Directly after putting the In The Swim Algaecide in your pool water, you can swim. We recommend waiting a bit if there are still active algae spores that you can see.
This is a non-foaming algaecide that helps to make sure your pool water does not fill with hard to get rid of bubbles after use. Overall you will not be disappointed with the product.
Pros
Safe for swimming directly after
Won't throw off water chemistry too much
Works on all algae types
Cons
Priced a bit higher than other options
3. Clorox Pool & Spa Green Algae Eliminator 32 oz
Sale
Clorox was selling quite a bit of bleach to pool owners before deciding that they needed their own line of pool chemicals. Some people were using the bleach as chlorine, and Clorox wanted to create other pool industry solutions.
The Clorox Pool & Spa Green Algae Eliminator is one of the non-foaming poll algaecides, and it comes in a larger container perfect for a bigger swimming pool. The Clorox Green Algae Eliminator works both as a treatment and as a preventative measure. You will be able to use this product in any type of swimming pool.
Pros
Larger container for a big pool
Non-foaming
Works in all pool types
Cons
Some find the Clorox products to be slightly less effective
4. Pool Mate Pool Algaecide
Pool Mate 1-2150-02 50 Pool Algaecide, 2-Pack
Non-Metallic Algaecide
For All Pool Types (Vinyl, Fiberglass, Concrete, Gunite, etc.)
Effective against all algae types (Green, Black, Yellow, Mustard, Pink)
Prevents and Kills Algae
One of the first things you will notice about the Pool Mate Pool Algaecides is that they are non-metallic. The non-metallic features ensure that when you add the chemical to your pool, it does not stain the liner or the sides. Some algaecide contains copper, and you must watch the addition of this in some pools.
The Pool Mate Pool Algaecide works on any type of algae, including the harmful black algae. You can use this solution as both protection and prevention. It is safe enough for a weekly dosage in your pool, especially because it won't stain.
Pros
Works on all algae types
Wait 15 minutes, then swim
Non-metallic
Cons
Items only sold in the 2 pack
5. EasyCare FounTec Algaecide and Clarifier
Sale
EasyCare makes a very effective algaecide formula called the FounTec Algaecide and Clarifier. This is a 64 oz bottle that will treat a very large pool with just a few drops. One of the great things about this choice is its effectiveness. You will notice that after treatment, the algae clears up, but the water gets clear as well.
Sometimes after an algae problem, your swimming pool water will still be a bit hazy. This treatment helps to get the filter cleared and the water looking great again. Once you have your algae cells killed, use the FounTec as weekly prevention.
Pros
Works quickly
Kills and prevents algae
Works on all types of algae
Cons
Check pool type with compatibility
6. Aqua Clear Pool Algaecide for Green Algae
As we mentioned in the last review, Easy Care makes some impressive pool products, and they are often specific to the type of pool you have. If you own a saltwater pool, this is the product you will want. Since the water chemistry needs are different for a saltwater pool, it's important to be mindful of the products you are putting in your pool water.
In addition to taking care of the algae in your pool, the Easy Care 30064 will help cut chlorine use. You will find that you have a much lower chance of experiencing another algae breakout with chlorine production up.
People who have used the EasyCare 30064 in their pools have noticed improved water clarity and swim ability after putting this product in the water.
Pros
Won't need as much chlorine
Does not impact pH balance
Impressive and effective formula
Cons
Should be used in saltwater pools only
7. BioGuard Algae All 60 – Quart
BioGuard Algae All 60
BioGuard Algae All 60 - 1 Quart
Works in chlorinated or brominated swimming pools to inhibit stubborn algae growth
Excellent for use with swimming pools with attached spas or fountains
BioGuard Algae All 60 will not effect your swimming pools delicate pH
BioGuard is one of the best swimming pool algaecides for those that have trouble keeping their pH in check. Unfortunately, some of the products on the market make it difficult to keep your pH levels in the right place. With the BioGuard, you won't have to worry about it.
Another great thing about this product is that it will work on both new growth and preventing algae in the future. As most pool owners know, pool care is not just about maintenance; it is about prevention.
The BioGuard is one of the non-foaming compounds, so you will not have to worry about a secondary mess to clean up in your water. Overall you will find this impressive and smart choice for getting rid of algae in your pool.
Pros
Cons
Always make sure it is compatible to use with vinyl liner
8. GLB Pool & Spa Products 1-Quart Strike Out Algaecide
1-Quart Strike Out Algaecide
No waiting to swim - treated water can be used immediately.
Application: Dilute with at least nine parts of water. (See dilution chart on back of bottle. ) Sprinkle solution around edge of pool.
Chlorine, bromine and ozone sanitizers, as well as salt water pools.
Apply under sunny conditions for most effective results. Apply initial treatment to a freshly filled pool or at first visible signs of algae growth.
If you want to treat your pool and then jump right in, the GLB Pool and Spa Strike Out Algaecide could be a great choice. You can treat your pool water and then get into the pool immediately following.
You can use the GLB product in chlorine, bromine, and saltwater pools. It is a well-rounded product that will help to keep algae away even after you have used it as a treatment. This product is recommended to be diluted before putting in your pool. This is a smart choice as otherwise, you could end up with some foam issues.
Pros
Can jump in after adding to the swimming pool
Works on all chlorine types
Can apply in the sun
Cons
Does seem to have foaming issues if you don't follow the label carefully
9. Pool Life Super Algae Bomb
Super Algae Bomb
Strongest poolife liquid algaecide available
Non-foaming
Treats and prevents algae formation and growth in swimming pools, spas, and decorative fountains.
2 Pack
When you have a green pool, the type of product you may want to consider would be the Poolife Super Algae Bomb. This doesn't sound like a solution to clear up those algae cells in your pool; then there may not be one! This is the strongest Pool life algaecide on the market, and you will see some very fast results.
Although we like this product for the effective and quick job it does, the Pool life also works as a preventative measure. Ensure your chlorine level is within range, and this nonfoaming formula will keep your pool looking clear all year long.
Pros
Very strong product
Quickly kills algae blooms
Nonfoaming
Won't impact pool chemistry
Cons
Will have to wait a bit before swimming
10. HTH Ultimate Algae Guard Pods Swimming Pool Algaecide Cleanser
Sale
Algae Guard Pods Swimming Pool Algaecide Cleanser
BENEFITS: Kills all types of algae and prevents future algae blooms in your swimming pool for up to 3 months so you can get back to enjoying your summertime fun
USE: Apply directly to the pool regularly for easy DIY pool care; For best results, use with other HTH pool care products
COMPATIBILITY: Great for a variety of swimming pool types, including saltwater systems
FEATURES: Non-foaming algaecide formula destroys algae fast for crystal clear water; Swim almost immediately after applying algaecide to your pool
Last but not least is another HTH product; this one is a granular form. The majority of pool algaecides will be a liquid formula, but the granular compounds seem to be more effective against some algae breakout. Some pool owners find that the granular can help protect pool walls from a stain as well.
As long as your pool filter and pool pump are running, you can drop these handy pods into your pool water and watch your algae growth stop. They are compatible in vinyl-lined pools and safe for swimmers after putting in the filter.
This is a unique solution that offers something different than other options. If you are having a tough time with a swimming pool algae breakout, sometimes it makes sense to try an alternative way to combat the algae.
Pros
Comes in a pod
Helps keep water clear
Add directly to the filter
Cons
Large pools will go through the product quickly
What Is Algaecide?
When you have an algae breakout in your swimming pool, you will most likely want a quick and effective treatment. Green swimming pools have never been a popular place to spend a Saturday. Algaecides help us keep algae grown to a minimum by using a variety of chemicals.
With this chemical, you are going to be able to use it as a treatment method and also as a preventative method to keep algae bloom and algae growth down. Although pool algaecides are not the only option to fight against algae, they can be quite effective.
What Is Algaecide Used For?
Algaecide is used for clearing up and preventing the three main types of pool algae; these three types are green algae, mustard or yellow algae, and black algae.
Green Algae
Green algae are the most common type of pool algae and one that most pool owners have to fight against. This is the type of algae that almost all pool owners will have to deal with at some point. Even those that take great care of their pool will have an occasional green algae breakout.
Most of the time, green algae shows up in the corners of your pool or on the pool steps. You can almost watch it grow during the high sun hours if you are not working to combat it. Although an algaecide helps keep green algae away, you will need to shock the pool to get rid of this outbreak fully.
Mustard Algae
Mustard algae are often sometimes called yellow algae. This can be difficult first to identify, and that is why some people have issues treating it. Although having a mustard algae breakout is similar to green algae, it usually takes a bit longer to clear up.
There will be quite a bit of scrubbing of the pool walls with mustard algae to get the water clear again. You will also need to add shock to your pool to clear it up completely.
Black Algae
Black algae can be a challenging problem in your pool. One of the things you will see with black algae is that the spores attach to the pool walls and pool floor much tougher than the green algae. With black algae, you will have to scrub to get any of the spores removed, and it could take a long time to clear out a black algae outbreak.
Black algae tend to resist the chlorine shock treatment and algaecide from time to time. To get your water swimmable again, you will have to follow a detailed and difficult process.
How Does Algaecide Work?
Algaecide works to stop and prevent more algae growth in the pool. Depending on the type of product you are using, they will stop some of the life processes used to keep algae alive. If algae cannot continue to create its own food, it will eventually die off and stop spreading. These chemicals can also cause the cell proteins of the algae to breakdown, which will kill them immediately.
Types of Algaecide for Pool
With all of the different pool types and algae types, you may imagine that there are different kinds of algaecides as well. Choosing the proper one for your pool will mean that you don't leave yourself with stains or an additional chemistry problem to clear up.
Quat Pool Algaecides
A quat pool algaecide is a short name for a Quaternary Ammonium pool algaecide. Although this sounds like a fancy name, this is essentially a detergent. Detergents are known for cleaning and killing bacteria, and therefore, this chemical can be quite effective. Detergents are also known for foaming, and that is why you have to watch for that when using a Quat Pool Algaecide. These are typically in the low price range.
Polymer Pool Algaecides
A polymer pool algaecide is very similar to the Quat, but it is nonfoaming. Essentially the chemical makeup of the chemical produces longer chains that do not result in a foaming material. Since the Polymer kinds also have longer chains, they last quite longer than the Quat in the water.
Metallic Pool Algaecide
With a metallic pool algaecide, you will get some very effective treatment, but you have to watch for the other side effects. The metallic pool algaecides contain copper ions. These ions attach themselves to the algae, and in turn, they can start to break down the cell walls. This leaves the algae subject to quite a bit more in terms of chlorine and shock treatment. Most of these algaecides will be a bit more expensive, especially those with the chelated copper to prevent staining.
Considerations When Buying Algaecide
As you can see from our list of the ten best algaecides on the market, there are certainly no shortages of options for the pool owner. When you need to add this product to your pool, consider these things first.
Amount Needed
Depending on what you are purchasing, you may need a drop for every 10,000 gallons, and you may need much more. If you have a large pool, you may not be able to assume that one quart of treatment will be enough. Always know how many gallons of water you have in your pool and how this will impact the amount of algaecide you need.
Price
When you have an algae breakout, you may have to spend a bit of money on algaecide treatment. However, for preventative maintenance, you will need very little, and the price should not be a large factor. To properly determine pricing and what makes a good deal, you must first consider the amount of product you will need.
Type of Treatment vs. Pool Type
The type of treatment that you need in your pool must be considered, along with the type of pool you have. For instance, some of the copper-based pool algaecides have the potential to stain a plaster pool. Make sure that you know the product that you are using is compatible with the type of pool that you own.
Algae Type
As we mentioned, you would either have green, black or yellow algae to contend with. Depending on the type of algae that you have, the product you use may be different. Some algaecides are a bit weaker and will only work against green and yellow. If you have a black algae breakout, check to make sure yours is compatible.
Using Pool Algaecide
Now that you have a better understanding of the best algaecides on the market, it's time to start figuring out how to use this product. For the most part, using this product in your pool is quite easy.
When to Use It
Although algaecide can be used to treat a major breakout, most pool owners will use it as a preventative measure. The chemical can work to make sure that the algae doesn't grow, and therefore adding a bit to your pool every week or every other week can be a smart idea. If you are having trouble getting the shock treatment to kill the algaecide in your pool, that is another good time to use the product.
How Much to Use
How much algaecide you need will be determined by the type of algaecide you purchase and the size of your pool. Each situation will be unique and require a different treatment.
Step-by-Step
The step-by-step treatment for adding algaecide to your pool will differ depending on the individual components of the product you ordered. Here is a basic plan for adding algaecide to your pool.
Step 1: Pool Chemistry Balance
You must first check the pool chemistry to ensure there is enough chlorine in the pool and that the pH levels are within range. This helps you start to determine how you ended up with an algae problem in the first place.
Step 2: Run Filter
When you add algaecide to your pool, you will want the pump and the filter running so that it will evenly distribute around the pool.
Step 3: Add Algaecide
Next, you will follow the directions on the algaecide that you purchased and add the appropriate amount to your pool. Chances are, you will need to add a few drops or capfuls for every 10,000 gallons of water in your pool.
Step 4: Test Chemistry
The next day it is a good idea to check your chlorine level and pH levels again. Sometimes the algaecide can impact the water chemistry levels, and if this is the case, you will want to deal with the issue immediately.
Tips for Preventing Algae in Your Pool
Once you get algae out of your pool, you will not want to deal with it again. This process is annoying, and it is going to be time-consuming as well. There are a few things that you can do to make sure that you don't have an algaecide problem for much longer.
Pool Filter Run Time
It's important to make sure that you are running your pool pump for enough time each day. Without running it enough, you allow the water to become stagnant, resulting in bacteria starting to grow. As the weather gets warmer, you will have to increase your pool runtime to accommodate the stronger sun. Algae and bacteria use sunlight to grow and multiply.
Filter Cleanliness
In addition to running the filter often, you also need to clean it. If you don't clean the filter, the algae and bacteria are left inside it, and they will continue to contaminate your pool. In addition, it is smart to do a backwash of the pool from time to time.
Shock Pool Often
In the summer season, when there are a lot of swimmers and a lot of sunlight, be sure to shock your pool often. You should shock your pool at least once per week to make sure that you keep the algae away. Shock is not dangerous to use as long as you follow the proper safety precautions. Using shock only helps you keep your pool in better condition long term.
Brush Pool Often
It's important to brush the pool often to keep the algae from starting to grow on the walls. If you keep breaking up the new growth in the algae, it will have a hard time spreading. When you are treating an algae issue using an algaecide, you can brush the algae into the water so that the algaecide can do its job.
Use Algaecide
Algaecide can be used as a preventative measure. Simply place a few ounces in your pool (depending on the size) each week, and you will end up making it much easier to keep algae away. As always, check your water chemistry to make sure that the algaecide doses are not going to throw off the water chemistry in any way.
Pool Vacuum
Vacuum your pool at least once a week to keep algae away. If you purchase an automatic pool vacuum, this will be quite a bit easier to manage. These vacuums will often climb the walls of the pool and work as a way to keep the algae from growing. You may get away with a little less brushing of the pool sides.
Pool Algaecide FAQ
Here are a few questions that people tend to ask before purchasing a pool algaecide. It's important to know the best plan for taking care of algaecide and getting your pool swimmable again.
What Is the Best Pool Algaecide?
The best pool algaecide is the HTH Super Algae Guard. This particular algaecide will work to treat and prevent algae in your pool. The HTH is affordable, fast-acting, and a good solution.
When Should I Add Algaecide to My Pool?
Add algae to a pool with an active breakout or infestation, or add it to a pool to use as a preventative measure. It's best to use an algaecide in the pool when the sun is strong, and it is the part of the day when algae can grow and multiply the most. Unlike shock that you should add at the end of the day when the sun goes down, it is fine to put algae in the pool during the high sun.
How to Get Rid of Too Much Algaecide in Pool?
If you put too much algaecide in the pool, it will eventually dissipate. If you need to get rid of it faster, you can shock the pool, and it will dissipate a bit faster. Simply running the filter enough will eventually get the extra chemicals and the foam to disappear.
Do I Use Shock or Algaecide First?
It is best to shock your pool first before you put the algaecide in. The shock is necessary to start getting the bulk of the algae to disappear. The chemicals then comes in and breaks down the algae that made it through the shock process and helps to break it down. You can shock the pool again after you have added the algaecide if it doesn't work.
How Long After Adding Algaecide Can You Add Chlorine?
Check your pool chlorine levels and make sure they are less than 5ppm before you add chlorine. If you end up putting them in at the same time, they will work against each other and not do a good job of breaking down and killing the algae in the pool.
Does Algaecide Go Bad?
As long as you are keeping your algaecide in a temperature-controlled environment, it should last for several years without going bad. If you find a deal on a larger size container, don't be afraid to purchase it for fear of it going bad.
Can You Swim with Algaecide in Pool?
Most of the time, it is safe to swim in a pool treated with algaecide about fifteen or thirty minutes after you have done the treatment. Swimming in it is not considered to be dangerous once it has dissipated in the water.
Is Algaecide Harmful to Humans?
Most algaecide is relatively harmless to humans. The polyquats and quats that are used in it do not use real copper, and this helps them to be a bit safer. For a swimming pool with a lot of algaecide in it, you may have to worry about skin and eye irritation, but this is rare.
What Can I Use Instead of Algaecide?
Some pool owners don't want to use algaecide because of the fact that it is just another chemical to purchase and can cause some issues with pool chemistry. An alternative is just to maintain the proper pool chemistry and shock your pool often. It should be enough to keep the algae away, especially if it is green or yellow algae.
The Best Algaecide for Pools
Hopefully you now feel better equipped to choose the proper algae and use it in the right way. The best algaecide for your pool may be a bit different than the one for your neighbor's pool. Always consider the type of pool that you have and the type of algae that is growing. Follow the proper directions on the back of the package to make sure you are adding just enough of the algaecide to your pool.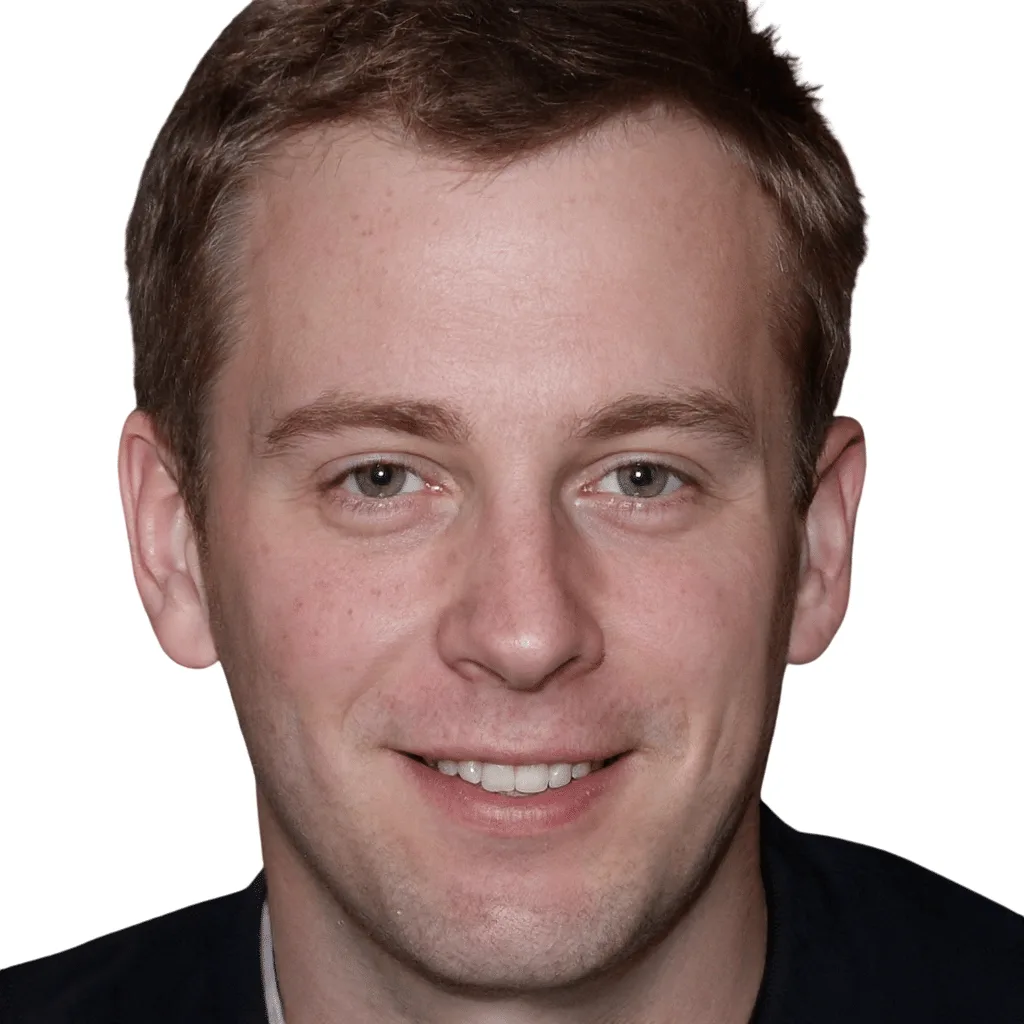 For over 15 years, Sean Moore has been sharing his love and enthusiasm for swimming pools and hot tubs with everyone he knows. His goal is to help everyday people DIY their maintenance to save money by teaching how to properly take care of your equipment, safely and correctly balance chemicals, and extend the life of your water oasis.
Pricing on this page was last updated on 2023-10-01