There's something about a clear pool that gets you in the mood to take a swim. You know — a pool with clear waters that you can count the blue tiles beneath or spot a coin when playing with your buddies!
But at times, you'll have to deal with cloudy and murky pool water. Fortunately, pool clarifiers are the ideal solution to clear up the pool water. They act as a magnet to pool particles that cause murky waters. When these clouding agents are removed, pool water can be restored to its clear state in no time.
This guide covers the five best pool clarifiers, how to use them, and helpful tips when choosing one.
5 Best Pool Clarifier Options
Here are the top five best pool clarifier options that will work like a charm for your cloudy pool water.
Robarb 71205 Super Blue Swimming Pool Clarifier
HTH 67023 Super Clarifier Swimming Pool Cleaner, 32 fl oz
Clorox Pool&Spa Super Water Clarifier 32 oz
GLB 71205-SP-02BX Super Blue Pool Clarifier, 1-Quart, 2-Pack
Aqua Clear Pool Products Pool Water Clarifier 32 oz.
Robarb 71205 Super Blue Swimming Pool Clarifier
HTH 67023 Super Clarifier Swimming Pool Cleaner, 32 fl oz
Clorox Pool&Spa Super Water Clarifier 32 oz
GLB 71205-SP-02BX Super Blue Pool Clarifier, 1-Quart, 2-Pack
Aqua Clear Pool Products Pool Water Clarifier 32 oz.
1. Robarb R20154 Super Blue Clarifier 1-Quart Crystal Clear Pool Water Polisher
Robarb R20154 Super Blue Clarifier
Concentrated Formula - Only 1 oz. treats 5,000 gallons
Clears cloudy water fast & prevents future hazy appearance
Effective at varying temperature levels & range of chemical levels
Use with all filter types - will not clog filters
Reduces sanitizer demand by removing dirt particles
The Robarb Super Blue Clarifier takes the first position for its high effectiveness in clearing pool water. It turns cloudy, murky water into perfectly clear without affecting the pH balance and prevents a future hazy look.
This 1-quart pool clarifier gives you 32 cleans since you only need 1 ounce for every 5,000 gallons of pool water. It's perfect to use with all filter types and will not clog the pool filters. The Robarb Super Blue Clarifier cuts pool maintenance costs by reducing sanitizer demand for dirt particles.
Pros
Compatible with all filter types
Doesn't clog pool filters
Doesn't affect pool pH and other chemicals balance
Effective at different temperatures
Cons
Increases nitrates in the pool
Can cause cloudiness if not used carefully
2. HTH 67023 Super Clarifier Swimming Pool Cleaner, 32 fl oz
HTH 67023 Super Clarifier Swimming Pool Cleaner
BENEFITS: Clears up dull, cloudy or hazy pool water so you can relax in crystal clear water all summer long
USE: Apply directly to pool water or skimmer; Use 4-12 hours after HTH Shock! and HTH Algaecide products for best results
COMPATIBILITY: Great for all pool types including all pool surfaces and saltwater systems
FEATURES: Does not affect pool's pH levels; Improves filter efficiency to remove dead algae and organic debris; Fast-acting, concentrated formula
INCLUDES: One 1-qt container of super clarifier for your swimming pool water
HTH Super Clarifier is your best bet if you are after an efficient pool clarifier for all pool types and saltwater systems. This fast-acting, concentrated formula clears up cloudy, hazy, or dull pool water by gathering tiny particles clouding your pool water.
It improves filter efficiency for more effective removal of organic debris and dead algae. What's more, it doesn't affect your pool's pH balance, so you don't have to worry about the regularity of your pool chemistry. Apply directly into the pool water or skimmer and watch the magic unfold.
Pros
Saltwater system compatible
Perfect for all pool types
Doesn't affect pool pH and pool chemistry
Relatively cheap
Cons
Requires more chemicals per treatment
3. Clorox Pool&Spa Super Water Clarifier 32 oz
Clorox Pool&Spa Super Water Clarifier
Concentrated pool clarifier to clear dull, hazy or cloudy pool water
Creates crystal clear pool water
Combines Small particles into large ones for easy filter removal
Use weekly to maintain clear water
Great for before or after a pool party for crystal clear water
NOTE: Packaging may vary*
Clorox Pool&Spa Super Water Clarifier is a cost-effective pool clarifier for hazy and cloudy water. This versatile pool clarifier is perfect for vinyl liner, fiberglass, and concrete pools. It works by turning tiny suspended particles into larger solids that easily settle at the bottom of your pool.
Besides making the cloudy water crystal clear, it also prolongs the life of vinyl liners and fiberglass pools. However, you need to test and balance the water pH before application for maximum effectiveness.
Pros
Affordable
Perfect for saltwater pools
It can be used with all filters and filter types
Cons
PH must be tested and balanced first before usage
It can cause more cloudiness if not carefully used
4. GLB 20155A Super Blue Pool Clarifier, 1-Pack
GLB 20155A Super Blue Pool Clarifier
Power Source Type: Manual
Effective at varying temperature levels & range of chemical levels
Clears cloudy water fast & prevents future hazy appearance
Concentrated Formula - Only 1 oz. treats 5, 000 gallons
The GLB Super Blue Pool Clarifier is an excellent option to eliminate the cloudy appearance of your pool without adding more toxic chemicals into your pool. Its dense concentration clears the hazy look in your pool's water quickly without affecting your pool chemistry and water pH.
GLB Super Blue Pool Clarifier is highly cost-effective as you only require 1 oz. for every 5,000 gallons of water. Not only does it clear up algae build-up but also helps prevent future algae growth, maintaining your pool in excellent shape for long.
Pros
Doesn't affect pool chemistry and water pH
Clears and prevents algae build-up
Perfect for salty water
Cost-effective
Cons
Takes longer for the water to clear
5. Aqua Clear 30032ACL Products Pool Water Clarifier, 32 oz.
Sale
The Aqua Clear Pool Water Clarifier is another good option for cloudy pool water. This pool clarifier from Aqua Clear is highly effective at removing algae, bacteria, dirt, oils & sunscreens from pool water.
ACL Products Pool Water Clarifier improves filter efficiency for clear water and prolongs your pool's life. It doesn't affect the pH balance of your water and works in a wide range of temperatures. Aqua Clear not only clears cloudy water but prevents water from clouding in the first place. Apply 1 oz. once per week to keep your pool water clear and sparkling clean.
Pros
Salt system compatible
Prolongs filter life
Cost-effective
Cons
May cause more cloudiness if too much is used
What Is Pool Clarifier?
A pool clarifier is a liquid chemical (coagulant) that contains polymers, which break down microscopic particles in your pool water much faster. These polymers make the foreign particles clump together to form larger particles, heavy enough for easy removal through your pool's filter.
What Is the Active Substance in a Pool Clarifier? (And Other Ingredients)
The active substance in pool clarifiers is ammonium chloride with a highly positive charge density. This makes the polymers (and other positive charged substances) in the pool clarifier highly attractive to particle surfaces with a neutral or negative charge like dirt and oils. Other ingredients include clarifying agents, dye, pH stabilizers, and non-ionic surfactants.
What Does Pool Clarifier Do?
The clarifiers in your pool's water increase the surface tension of small particles and bacteria, making it much easier for them to solidify together and form larger clumps that can be removed through filtration. In addition, chlorine-based clarifiers contain a chemical called poly-electrolyte that helps to bind all the particles together into larger, heavier clusters.
Why Are Pool Clarifiers Needed?
Over time, dirt and oils from sunscreen, lotions, body fluids, and bacteria build up in your pool's water, making it cloudy. This is why regular pool maintenance is essential. If left unattended, the build-up will reach a point where your filter can no longer vacuum up all the debris and particles, resulting in cloudy pool water.
Pool clarifiers help to reduce the build-up of dirt and oils in your pool's water, making it crystal clear again. It also helps to improve your pool's filter efficiency and extend its lifespan by making it easier for dirt and algae particles to be caught and cleaned by your pool filter.
When to Add Clarifier to Pool
The best time to add a pool clarifier is at the beginning of the swimming season. When you close your swimming pool during winter, the water becomes murky and cloudy as many dirt and oil particles from sunscreens, body fluids, and cosmetics sink to the bottom of your pool.
To restore it to sparkling clear water, you'll need to add a concentrated pool clarifier. You can also add a pool clarifier to clear up cloudy water caused by heavy rains, too much organic matter in the water, high pH levels, or saltwater pools with too much chlorinating.
How Much Clarifier to Put In Pool
How much pool clarifier to put in your pool depends on the swimming pool's size. The general rule of thumb is to follow the manufacturer's instructions. For most clarifiers, you can treat 5,000 gallons of pool water using 1 oz. of pool clarifier. However, exceeding the recommended dosage can make the water cloudier, forcing you to start all over again.
How Long Does Pool Clarifier Take to Work?
Pool clarifiers take 3-5 days, depending on the amount of cloudiness in your pool. When you add it to the water, you need to run the pump and filter the pool continuously for the first 24-48 hours, then as much as necessary. However, if your pool has an algae bloom, the clarifier won't work until you first deal with the algae.
How to Use a Swimming Pool Clarifier
Before using a pool clarifier, it's crucial to know how to use it. In this way, you will avoid any injuries and ensure you use it correctly to achieve the best results. Follow this simple step process when using a clarifier:
Remove Algae
If algae infest the pool, it's essential to first deal with it since the clarifier won't work. You can add algaecides to your pool to kill the algae. You can also shock your pool with a heavy treatment of non-stabilized chlorine.
Add pH down tablets or Hydrochloric acid to lower the pH level for the chlorine to be more effective. Put the filter system on and ensure it runs for 24 hours to evenly distribute the shock treatment in the pool. Clean the pool filter to remove all trapped debris.
Check pH Balance
You'll need to check the pH balance of your pool once the algae have been removed. To do this, get an accurate reading from a test kit. If you don't have a test kit, you can make a red cabbage juice indicator to test your water.
Get some red cabbage, slice it, boil some water and add it to the cabbage. Stir it till it turns into a purplish red color. Draw some water from your pool and ad it into the red cabbage juice indicator. If it turns reddish or pinkish, your pool water is acidic.
If it turns greenish-yellow or bluish-green, then the pool water is alkaline. However, if there is no color change, it means your pool water's pH is balanced.
Measure the Volume
After testing the pH balance, measure the volume of your pool. You will then be able to determine the amount of clarifier you need. Multiply the length X width X depth of your pool to get the volume. For example, one cubic foot carries 7.5 gallons of water, so multiply 7.5 by the cubic feet of the pool to get the correct amount.
Add Clarifier Depending on the Instructions
With the algae removed, pH level and chlorine levels checked, and the volume measured, it's time to add the clarifier. Read the manufacturer's direction of use and carefully follow them to help you achieve clear, clean water. Instructions vary depending on the type of pool clarifier, so ensure you read them carefully.
Too Much Clarifier In Pool? Here's What Happens and What to Do
When you add too much clarifier into the pool, it can have a devastating effect on your pool. It's therefore essential that you add a clarifier as per the manufacturer's instructions. Clarifier in excess acts as a dispersant rather than a coagulant, creating a colloidal suspension.
As a result, the water becomes more cloudy. If this happens, skim the surface of the pool if you notice a build-up of particle clumps on the water level. Shock your pool to break up the polymers, then filter continuously for a couple of hours until it clears out.
What if the Pool Clarifier Doesn't Work?
Your pool clarifier might fail to work for several reasons, including heavy rains, lots of pollen and dust particles in the air, algae bloom, unbalanced pool chemistry, or a non-functional pool filter. Therefore before using a pool clarifier, ensure that everything is optimal and that your filter works perfectly. Apply algaecides into the pool to eliminate the algae.
Pool Clarifier vs. Flocculant: What's the Difference?
While a pool clarifier and a flocculant use the exact working mechanism, there is a considerable difference between them. A pool clarifier coagulates tiny particles, too small for your filters. When you add a clarifier into the pool, it causes these tiny particles to clump together, which allows your pool filter to remove them easily.
On the other hand, flocculants are powdered substances that cause foreign particles in the pool to thicken and clump together. However, instead of passing through your filter, they will sink to the pool floor, and you can remove them with a manual vacuum. A pool floc won't work with a cartridge filter unless you have a custom plumbing setup that allows you to bypass the filter during regular pool care. It's perfect for sand and diatomaceous earth filters.
Water Clarifier Pool: Tablets vs. Liquid
There are two types of pool clarifiers available: tablets and liquid. They basically work the same to clear the cloudiness in your pool water. Clarifier tablets are easier to use since you only need to drop the recommended number into the pool. They are also slow-release, meaning they will continuously treat and clarify your water.
For liquid clarifiers, you need to measure the recommended dosage, measure the volume of the pool and pour it into the pool. You may need to run the pump and filter for even distribution. The liquid clarifier is best used when you want immediate results.
Tips for Choosing Clarifiers for Pools
With so many pool clarifiers in the market today, getting the best for your pool can be challenging. These tips will help you choose the perfect clarifier:
Cost
Clarifiers range from a few dollars to over $20 per container. Determine the cost of your clarifier, compare it with others and then get one that fits your budget. Check whether the clarifier will need you to add extra chemicals into the pool since some substances can be toxic for people and pets.
Size
Clarifiers come in different sizes. Some brands offer gallons, while others give you containers for one-time use. It is advisable to go for small-sized clarifiers if your pool can easily allow 10,000 gallons or less of water.
Type
Clarifiers are available in powder, liquid, and tablet form depending on the pool type and filtration media. Tablets are used for cartridge pools, while liquid clarifiers can be used with any filtration system such as sand, D.E., and cartridge filters. Powder is best for larger particle removal since it is also more effective in murky waters.
Chemicals Used
Clarifiers are available in either phosphate-free or phosphate-based types. Phosphate-based clarifiers use a chemical that reacts with the calcium in your pool water to form a gel. They also contain aluminum salts and polymers, which help keep your pool water crystal clear and free of dirt, oils, and other contaminants. A phosphate-free product will not cause any cloudiness or bleaching of colored surfaces or fabrics.
Pool Clarifier FAQ
Here are frequently asked questions about pool clarifiers:
Why Is My Water Cloudy?
Your pool water becomes cloudy for several reasons, including faulty or clogged filters, algae, oils, sunscreen from the swimmers, very high calcium hardness levels, chemical imbalance, and imbalanced pH and alkalinity. Adding a pool clarifier will leave you with sparkling crystal clear and clean water.
Does Pool Clarifier Work?
Pool clarifiers are excellent in clearing water cloudiness. They make the pool water's small particles and common bacteria coagulate and former larger particles enough to be trapped by the pool's filter system. The clarifier might fail to work if your pool is algae-infested, has unbalanced pool chemistry, or has a faulty and clogged filter.
Can I Swim After Adding Clarifier?
Yes. A pool clarifier is a swim safe chemical, and you only need to wait for 20 minutes before taking a dip. Swimming will also help distribute the clarifier throughout the pool.
Can I Use Clarifier in a Saltwater Pool?
Yes. Clarifiers work on any water system. Once you add a clarifier into the pool, all the dissolved phosphates and foreign particles will coagulate together to form larger particles easier to get filtered out during regular pool maintenance.
What Filter Systems Can I Use With Pool Clarifiers?
You can use pool clarifiers with sand and cartridge filters as they can pass particles that make your pool water cloudy. There is no need to use a clarifier if you have a DE filter since polymer clarifiers can clog the filter grids. However, you can use a chitin-based clarifier like Ultra-Clear with your DE filter.
Can I Make a Homemade Pool Clarifier?
Luckily, you can make a natural homemade pool clarifier to clear your cloudy pool water. Unlike commercial chemical clarifiers, homemade clarifiers are cheaper and have enzymes that break down dirt and debris, making it easy to filter them out. Homemade pool clarifiers include bleach, lemon juice, baking soda solution, borax, and rubbing alcohol.
The Bottom Line
Keeping your pool water clear doesn't have to be arduous and time-consuming. Using a pool clarifier once a week will keep your pool water sparkling and crystal clear for a fun-filled and improved swimming experience. It also helps keep bacteria at bay while maintaining the pool filters. Happy clarifying!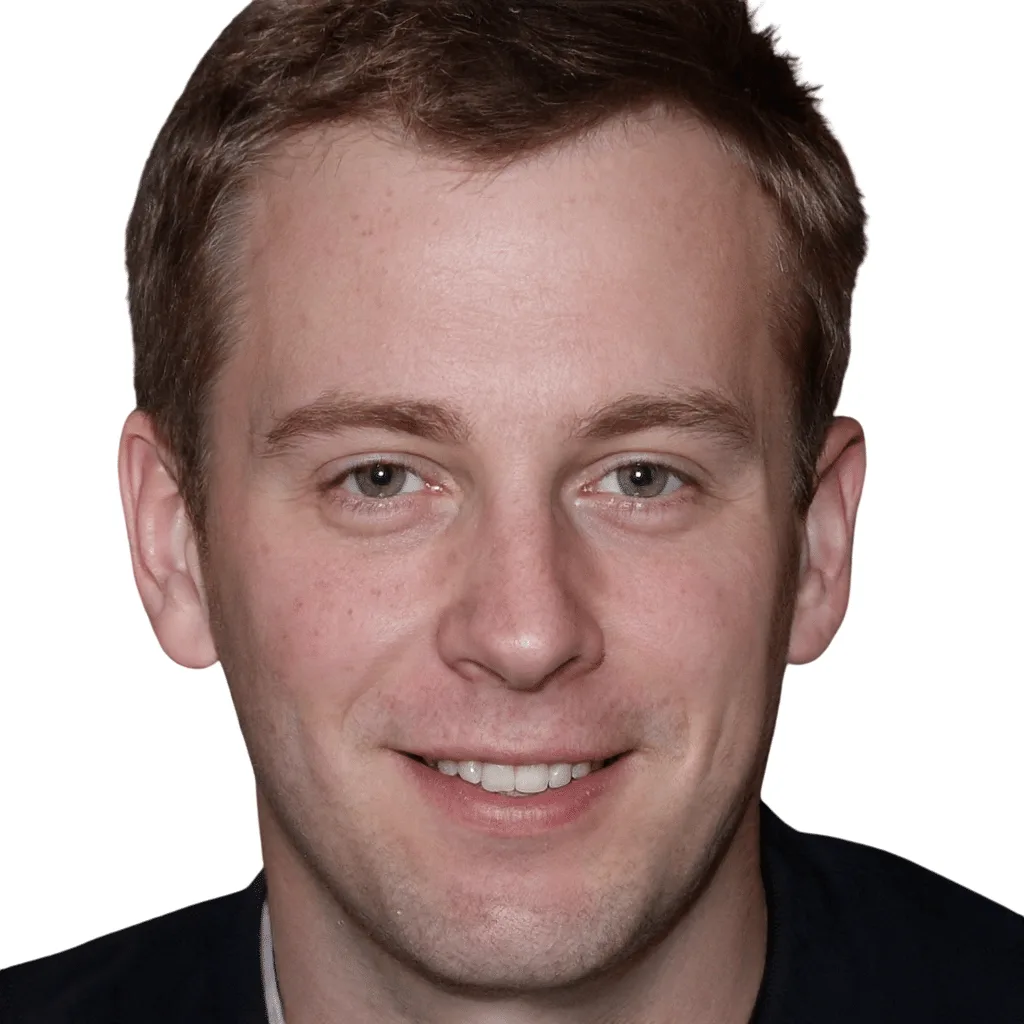 For over 15 years, Sean Moore has been sharing his love and enthusiasm for swimming pools and hot tubs with everyone he knows. His goal is to help everyday people DIY their maintenance to save money by teaching how to properly take care of your equipment, safely and correctly balance chemicals, and extend the life of your water oasis.
Pricing on this page was last updated on 2023-06-10