Pool tile repair is an integral part of any swimming pool maintenance routine for pool owners. Over time, even the best-looking pool tiles can experience wear and tear. The existing pool tiles can crack or come off, making swimming a not-so-exciting experience.
So, what do you do? Give up on your swimming pool and plan an overhaul? No! You can repair the pool tiles and get your pool as good as new. Replacing old tiles is essential to keep the pool looking in tip-top shape and to help avoid accidents.
Here's how to do the job!
Types of Pool Tile Repair
There are three types of pool tile repair depending on the type of damage it has suffered. These are:
Staining
Pool tile staining results from a chemical imbalance in the water reacting with the pool's surfaces. It shows up in a variety of colors and requires a different solution than chipping and breaking. You can remove pool tile staining by using calcium and lime-based stain remover. Pour the stain remover onto the stained tile and wipe it away after the scale dissolves.
Cracks
Pool tile with cracks or breaks requires repair if it is to last any length of time. Since most swimming pools have a cast concrete coping or mortar set stone, the tiles delaminate and start to crack as it ages. Pool tiles are sometimes broken by pool cleaners scraping against them or when they're stepped on too hard. If they are sizeable cracks, enlarge them with a chisel until the mortar is exposed. Apply grout to fill in the crack, feathering it out to blend with the tile.
Replacement
Replacement is the ultimate pool tile repair solution, but it is also the most expensive. Despite this, you might find yourself in need of replacement if your tiles are beyond repair. Some causes of complete pool tile replacement include cracking and chipping, improper installation, or outdated tile.
To replace a tile, you need to lower the pool's water level to the affected tile and remove the grout around the cracked tile using a grout saw. Then, insert a flat-edged chisel in the joint of the cracked tile to remove it.
Use the pool thinset repair mortar to attach new pool tiles to concrete coping, grout joints between replacement tiles with sanded grout, then use a sponge to wipe away excess sanded grout.
Bestseller No. 1
Bestseller No. 2
Swimming Pool Tile Repair Materials
Aside from the tools, you might already have around your home, pool tile repair requires a few specialized items to guarantee success. The first is a chisel and hammer for breaking apart tiles, EZ Patch, 1/4-inch V-notched trowel, stiff brush, waterproof tile grout, and unique, eye-catching tiles from ceramic tile stores or online pool tile suppliers.
Do You Need a Pool Tile Repair Kit?
For excellent pool tile replacement, you can count on the power of a pool tile repair kit. These kits form ideal combinations of all the tools and materials needed for successful repairs. They often contain waterproof pool tile grout repair, grout float for applying grout, stiff wire brush for removing old grout, chisel and hammer for breaking apart tiles, and a V-notched trowel.
Is There a Special Grout for Swimming Pools, and Are All Grouts Waterproof?
When grouting a swimming pool, it's crucial to pick a waterproof grout to maximize durability. Epoxy grout is specially-formulated swimming pool tile grout for durability, waterproof effect, and prevent water seepage through tile joints.
Epoxy grout dries faster and comes in a wide range of colors so that you can match your pool's design scheme without any problems. However, while you can use standard grouts, they will not be as durable nor prevent water damage through seepage.
Sale
What Cement Is Used for Pool Tiles?
The best cement to use for pool tiles is hydraulic cement. It is a blend of clean, Portland cement, proprietary admixtures, and moisture-retaining agents. Hydraulic cement is excellent for plugging and preventing water leaks through the pool's floor or pool wall.
Its smooth, slippery consistency ensures that pool tiles stack tightly together, making this cement an excellent choice for new or refurbished tiles. When adequately mixed to a spreadable consistency, the hydraulic cement sets in 10-20 minutes to seal out pool water.
What Is the Best Glue for Pool Tiles?
Pool tiles are glued using a specially formulated tile adhesive. Epoxy grout comes as a strong-smelling paste and works perfectly for structural repairs where the substrate is sound and newly cleaned. The glue's consistency allows it to spread onto vertical or horizontal surfaces before drying into a hard, flexible bond to protect pool tile pieces from water seepage and cracking.
How to Repair Pool Tile
Repairing a pool tile through a DIY process can seem daunting, especially if you've never done it before. Here is a detailed step-by-step guide on how to efficiently repair a pool tile.
Preparation
Before repairing a pool tile, prior preparation is critical. First, ensure you have all the necessary tools and materials, including waterproof grout, chisel and hammer, hydraulic cement, V-shaped trowel, identical tiles, and a rag to wipe off excess grout or excess tile mix.
Next, lower the pool water level to ground level and turn off the power supply for safety reasons. Finally, prepare the beam (pool wall behind the tile) by removing loose material, flaking, or grout.
Release Damaged Tile
To remove a damaged tile, first, loosen it with a hammer and chisel until they come free. Be cautious not to damage the surrounding tiles. Pry out intricate tile pieces with a flathead screwdriver or chisel. After all the pieces come out, use a flat head screwdriver to remove any old grout where the tile sat. Ensure you leave clean lines around the tile borders where you will place the new tile.
6-Piece Chisel Set
ALL-IN-ONE KIT: This multifunctional 6 piece chisel set by Zelcan includes a tile chisel, grooving chisel, scrapping chisel, flat chisel, point chisel, and scaling chisel, so you can work on any material...
SDS PLUS SHANKS: These drill bits slot perfectly into your SDS Plus hammer drill regardless of manufacturer, compatible with Bosch, DeWalt, Makita, Milwaukee, Hilti, or any other
NON-SLIP CONNECTION: Our handles are crafted for tight nonslip use thanks to the precise grooves and powerful torsion resistance, giving you a long-lasting service life even under punishing use
HEAVY-DUTY CONSTRUCTION: This SDS Plus drill bit set is made from high quality chromium steel that has been drop forged and heat tempered to give you optimal strength and superb corrosion resistance
Remove Grout From Damaged Tile
Use a stiff brush to scrape away any remaining grout from the broken tile. Be careful not to damage the tile or surrounding tiles. If there's still some grout left after scraping, use a sponge to soak up the excess grout. Scrape again with the brush to ensure no grout remains. Use water to rinse off leftover grout residue and let it dry completely before continuing.
Prepare the Tile Bed
The next step is to prepare the area where the new tile will be installed. Carefully examine the bed wall for any cracks or missing chunks. Cracks on the bed wall are a likely cause of the tiles breaking. If you notice any cracks, you need to fill them with hydraulic cement.
If there are missing chunks on the bed wall, fill them with hydraulic cement or a pool plaster like E-Z Patch. Be careful not to apply excess mortar to ensure an even surface for keeping the tile surfaces even. Also, don't raise the bed wall beyond the plaster ledge, as it will help support the tile as the mortar dries.
Apply Fresh Mortar
After preparing the tile bed, you need to apply fresh thinset mortar to the tile wall. Mix equal parts of the E-Z patch and cold water to create a thick, workable mixture. Aim for a spreadable, peanut butter-like consistency – neither too thick nor runny. Using the 1/4-inch C-shaped trowel, apply the thin-set mortar to the back of the tile and the wall bed.
Avoid mixing too much mortar into the tile bed as this could lead to uneven tile application. To avoid this problem, start applying the plaster mix at one corner of the tile bed, then work your way across the entire bed.
Work slowly, so you don't get any air pockets in the mortar. As you go along, check the mortar level periodically to ensure it doesn't rise above the plaster ledge. Once you're finished, smooth the mortar top with the trowel to create an even finish. Let it set.
Sale
Grout Tile
Using a waterproof tile grout, fill the spaces between tiles to prevent water seepage. Ensure you don't leave any gaps or air bubbles to prevent future seepage. Spread out the grout with a trowel, working from the corners of the tile toward the center.
Cleanup
Allow 1-2 hours for the grout to set. Using a wet rag, wipe off any excess grout to prevent tile staining. Leave the grout for 24-48 hours to dry completely and give your pool tile a final cleanup. Use a brush to scratch the white haze from the tile lightly. And that's it. You have successfully repaired a broken tile.
Where to Buy Matching Pool Tile
You can purchase matching pool tiles from a hardware store, swimming pool supply shop, or online. Enjoy thousands of pool tile designs from notable stores like Fujiwa, National Pool Tile, and Noble Tile Supply. Be sure to look for high-quality tiles for durability and color consistency.
Cost of Repairing Pool Tiles
Pool tile repair is an excellent DIY project you can do yourself at home. The cost of repairing a pool tile will depend on the nature of the tile in question. For instance, if it only needs regrouting, it will cost you between $20-$30 as you will only need to purchase the grout and a few tools. However, if the tile is broken and needs total replacement, you will need more supplies which will cost you about $100-200 on average.
Don't Want to DIY? Swimming Pool Tile Repair Near Me
If you are not inclined towards repairing the tile yourself, you can consider getting a professional to do it. Simply head to HomeAdvisor.com to find swimming pool tile repair companies near you and book for services. This will ensure you connect with the best pool tile repair technicians in your area.
Pool Tile Repair FAQ
Now that you know how to repair a pool tile using DIY, it's essential to look at some of the frequently asked questions about pool tile repair.
How Do I Know if My Pool Tile Is Safe?
Safe pool tiles are structurally sound and free from cracks, chips, or any damage. However, if your tile is starting to show signs of wear and tear, do not hesitate to repair the pool tile immediately. Loose chippings and broken tile pieces pose a safety hazard and can injure you when swimming.
How Much Does It Cost to Replace Pool Tile?
The cost of replacing a pool tile depends on the type of tile in question. If your tile is damaged beyond repair, it's best to get a professional to replace the entire surface with matching tiles. A regular pool tile costs around $20-$30 to replace. However, if your tile needs total replacement, you will need to spend about $120-195 for the supplies and labor involved.
Can You Repair Pool Tiles Underwater?
No, you cannot repair pool tiles underwater. The process of pool tile repair requires the grout to dry up entirely for several days before it is safe to add the water.
How Long Should I Wait After Grouting My Pool Before I Add Water?
After grouting your pool, you should wait 24 to 48 hours. This ensures the concrete dries up completely to avoid expanding and cracking due to the moisture. If dried-up grout stains are on the tiles, gently scrub with a stiff brush or use a flat head screwdriver.
Can You Replace Pool Tile Without Replastering?
Yes. The thinset mortar and grout used for pool tile repair are water-resistant. The tiles can simply be removed without replastering the entire pool. However, you need to pressure wash and acid wash the pool after removing the tiles to remove any stains from grout.
Can You Replace Pool Tile Without Draining?
Yes. There are certain pool tiles like those on the top edge that you can replace without draining the water. However, if you are replacing pool floor tiles, you have to completely drain the pool and allow for a day or two for it to completely dry.
The Bottom Line
Replacing a pool tile can seem like a daunting task. However, the process is simple enough to complete with the right tools and supplies. If you are looking for some guidance on how to replace a pool tile, follow our step-by-step instructions on DIY pool tile repair.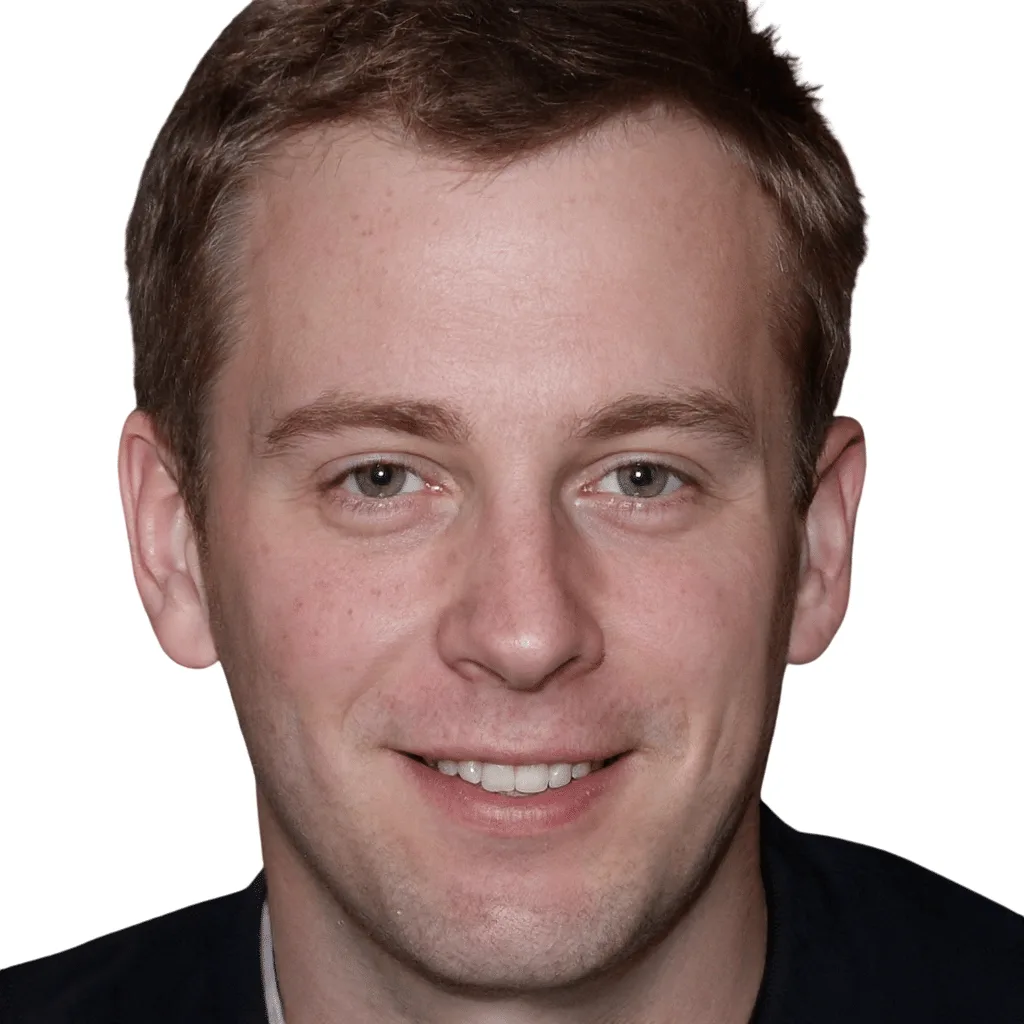 For over 15 years, Sean Moore has been sharing his love and enthusiasm for swimming pools and hot tubs with everyone he knows. His goal is to help everyday people DIY their maintenance to save money by teaching how to properly take care of your equipment, safely and correctly balance chemicals, and extend the life of your water oasis.
Pricing on this page was last updated on 2023-10-01