An inflatable pool can be your family's solution to a fun summer. These pools are generally more affordable than a traditional pool, they can be put away at the end of the season, and if you do things right, you can have them set up in one afternoon.
If you are thinking of putting an inflatable pool in the yard this summer, we have some information about the best inflatable pools for your needs. Making sure that you get the right product and know how to set it up is critical.
Best Inflatable Pools for the Whole Family
Inflatable Pool, MADAXY Swimming Pool for Kids and Adults, 120" X 72" X 22" Oversized Thickened Family Inflatable Pool for Kids,...
Members Mark Elegant Family Pool 10 Feet Long 2 Inflatable Seats with Backrests. New Version
Family Pool Inflatable with Pump - 130'' x 72'' x 22'' Vantacent89 Swimming Lounge Pools for Adults Family
Inflatable Pool, MADAXY Swimming Pool for Kids and Adults, 120" X 72" X 22" Oversized Thickened Family Inflatable Pool for Kids,...
Members Mark Elegant Family Pool 10 Feet Long 2 Inflatable Seats with Backrests. New Version
Family Pool Inflatable with Pump - 130'' x 72'' x 22'' Vantacent89 Swimming Lounge Pools for Adults Family
There are lots of inflatable pool options for all budgets and family sizes. You will need to decide how much you care about seats, slides, and other fun editions to the pool. Sometimes simply having a fun place to swim is going to be the most important.
1. Inflatable Pool, MADAXY Swimming Pool for Kids
Great size
Easy to setup
Pricing is more than fair
2. Members Mark Elegant Family Pool 10 Feet Long 2 Inflatable Seats with Backrests
Sale
Members Mark Elegant Family Pool
2 air-cushioned backrests and comfortable seats for extra comfort 2-in-1 valve for easy inflation/deflation
Made with durable & puncture-resistant materials Includes drain plug for easy drainage of water
Deflated Size:117" x 107" Inflated size:120" x 110" x 18" (26"H with backrest)
Plenty of room for the whole family
The inclusion of inflatable seats with backrests
Easy to set up
More budget-friendly
Easily deflate and store the pool when it's not in use
3. Family Pool Inflatable with Pump
Sale
Family Pool Inflatable with Pump
Have a Blast with Your Family: Get ready for endless outdoor fun and make memories with your loved ones with inflatable swimming pool!
Durable and Long-Lasting: Vantacent89 above-ground pool is made from strong and sturdy materials, ensuring that large inflatable pool will stand the test of time.
Quick and Easy Set-Up: Say goodbye to the hassle of pool setup! With the included air pump, family pool inflates in just 3 minutes, allowing you to jump into the fun faster.
No Air Loss: Don't waste your time worrying about air loss! Blow up pool is designed to hold it airtight, giving you peace of mind.
2-Year Warranty: Don't waste money on a new pool just because your old one has deflated, gotten a hole, or suffered from daily wear and tear. Our 2-year warranty has got you covered!
Great for both kids and adults
Good size pool
Individual air chambers
With Air Pump
What Is an Inflatable Pool?
An inflatable swimming pool is a backyard pool that you fill with air to capture and contain water. Since the sides of the pool are not made with steel supports, the inflatable pools tend to be much less expensive than some other swimming pool choices on the market.
Most inflatable pools are made to be leak-free. They usually have a drain plug that you can pull at the end of the summer to remove water and put the pool away until the next year. This is a pool that is left out seasonally, not all year round.
Types of Inflatable Pools
It helps to know the different types of inflatable swimming pools that are on the market. Here are a few of the designs that you will be able to choose from when you are searching for these products.
Inflatable Kiddie Pool
If your goal is to keep the kids entertained, an inflatable kiddie pool could be a great choice. Kiddie pools are smaller and not nearly as deep as something that is built for adults. Kiddie pool still requires supervision as the children play in the backyard, but most of the time, a child will be able to touch the bottom of the pool the entire time they are playing.
Inflatable Pool for Adults
Avenli Family Inflatable Swimming Pool
WOW! Your Family Inflatable Pool: 130" X 72" X 22" Large pool provides a large enough space for 3 adults and 5 kids to enjoy a pool party.
Safety And Security: The BEFAMALI swim pool is made of lead-free and BPA-free materials and meets international standards for children's toys. It is safe for everyone you love.
Durable And Strong: The family lounge pool is made of thickened, high-strength PVC material, making it thick, durable and colorfast. It is thicker and more puncture resistant than other toddler pools....
Setting up our family pool is a breeze: just spread it out on a flat surface and inflate it with an electric pump (included) in 3-4 minutes. And a powerful air pump helps it deflate and fold. Plus, it has...
Stable construction you can trust: Our adult blow-up pool has 3 separate air chambers, each with a double air valve, making it strong enough to withstand the extra weight and prevent air leaks. Tip: Open 2...
Inflatable pools for adults are deeper and much wider as well. An inflatable pool for adults allows an adult to be completely cooled off by getting in the pool, although it may still be a bit difficult to swim around in. These inflatable swimming pools are not known for being the largest pools on the market.
Oval Inflatable Pool
Intex Easy Pool Set
EASY SUMMER FUN – Ready for water in just 10 minutes; spread out on level ground preferably on top of the ground cloth, inflate the top ring and the pool will be set up by filling it with water
THE PERFECT SIZE – This round pool measures 12 feet in diameter with a 30-inch depth; holding up to 1,485 gallons of water; this above-ground pool is just right to have summer fun while escaping the heat
SUPER-TOUGH – Made with puncture-resistant 3-Ply PVC material, this pool is built to resist the wear and tear of summer fun; in case of any damage, a patch is included for easy fixes
KRYSTAL CLEAR FILTRATION – The included pump filters 530 GPH and incorporates HydroAeration Technology into the cartridge filter pump providing improved circulation and filtration, improved water...
When you choose the type of inflatable pool for your backyard, you will need to make sure that you have ample space. For some backyards, an inflatable pool is a better choice and allows for more movement around the outer edges. Some people find oval pools are a bit more aesthetically pleasing as well.
Rectangle Inflatable Pool
Sale
A rectangle inflatable pool is a good choice depending on the space you have in your yard. The nice thing about the shape of these pools is that they will sometimes work on a side yard if you find that you have room for that.
Automatic Inflatable Pool
Automatic Inflatable Children's Swimming Pool with Shed Shade
Wireless Fast Charge: The inflatable pool has a built-in charger and can be inflated with just one touch. Safe and portable, light touch switch, one-key start, instant forming in 1-6 minutes, integrated...
Environmental protection material: food-grade PVC, high-strength support, wear-resistant and sun-proof, safe and odor-free. Thickened, soft shock absorption does not sting feet.
Double L-shaped pipe design: faster and cleaner drainage, no water accumulation.
Space-Saving: With the integrated drainage valves, this garden pool can be easily dismantled, deflated, and stored to save space.
If you don't want to be responsible for adding all the air to your swimming pool, then choose an automatic inflatable swimming pool. Simply roll this one out and turn it on, and the air chambers will begin to fill on their own. You may wait a little longer for setup, but some find it to be well worth it.
Inflatable Pool With Slide
Sale
Intex Candy Zone Inflatable Play Center
✔ PACKED WITH SWEET ACTIVITES – The Candy Zone Play Center includes a main pool, wading pool, water slide (landing mat for extra padding) side rails for ball rolling fun, 6 Fun Ballz and 2 inflatable...
✔ KEEP THE KIDS COOL – Start in the candy inspired wading pool, watch them go down the chocolate water slide and into the splash pool, all while having some extra fun with the overhead gumball water...
✔ EASY SET UP – The kids will be splashing and sliding in just minutes; once inflated, simply attach a garden hose to the built-in sprayer and let the summer fun begin
✔ SPECIFICATIONS – A perfect outoor activity for kids ages 2+; the inflated size is 116" x 75" x 51"; the main pool can hold up to a 54-gallon water capacity and the wading pool is up to 44gallons;...
The inflatable pool with a slide is a great choice for a kiddie pool or baby pool. Many of these swimming pools are kept with less than a foot of water to make it easier to supervise children as they play. Some come with a splash pad to add even more entertainment to the pool day fun.
Inflatable Pool With Filter
Summer Waves Above Ground Pool with Filter Pump
PERFECT SIZE: Round shape measures 8 feet in diameter and 2.5 feet deep
INCLUDES: model RX300 filter pump with GFCI; Replacement filter cartridge; Pool liner
EASY SET-UP: Rapid installation allows you to set this pool up in minutes
DURABLE CONSTRUCTION: Durable triple layer polylaminate PVC with polyester inner mesh sidewalls; Convenient, quick release drain plug with garden hose connection
One of the things you will learn about a backyard pool is that it must be cleaned just like any other pool. Purchasing an option that has the filter and pump along with it will help ensure that your backyard experience is both fun and clean. If you know you will have lots of different people swimming in the backyard pool, find something with a great filter.
Inflatable Pool With Seats
Sale
Elegant Family Pool with Seats and Backrests
2 air-cushioned backrests and comfortable seats for extra comfort 2-in-1 valve for easy inflation/deflation
Made with durable & puncture-resistant materials Includes drain plug for easy drainage of water
Deflated Size:117" x 107" Inflated size:120" x 110" x 18" (26"H with backrest)
Includes repair patch
Having seats in your inflatable pool could be the perfect solution for the whole family. Think about getting to watch the little ones play from the comfort of your individual pool chair. The design of the inflatable swimming pool will vary from brand to brand. Pick something that has all the features that you need.
Inflatable Pool With Canopy
Large Inflatable Swimming Pool with Canopy
【Plenty of Space To Splash Around】: This large inflatable pool offers a large space for 2 adults and up to 5 kids to paddle and play thanks to its spacious 150" x 70" x 20" size
【Patented Removable Canopy Design】: The Upgraded version of the inflatable swimming pool adopts the most intimate Canopy patent technology. Protecting ourselves and our children from the sun is a...
【Stable Structure You Can Rely On】: Guarantees a stable inflation thanks to 3 separate air chambers. Once fully inflated this inflatable pool keeps its shape so water doesn't spill out
【A Quick Inflation, A Fast Deflation】: The blow up pool uses standard valves that are compatible with electric air pumps, making it easy to inflate and deflate; this swimming pool for kids can convert...
Keeping your inflatable pool in the sun is a smart idea as you won't want to deal with leaves and debris from shady trees falling in the pool. However, putting young kids out in the sun all day can be a problem. If you want the perfect backyard play center, look for a pool with a canopy. This way, you get some sun protection and entertainment all wrapped up into one option.
Inflatable Lounge Pool
Sale
Inflatable FAmily Lounge Pool
Material Type: Plastic.Batteries Included :no
90" X 86" X 31" H inflated; 13ga vinyl; Parents get comfy on the building bench while the little ones enjoy the water
2 air chambers each with combo; Capacity 12.5" wall height: 169gal
Drain plug; Repair patch
If your main concern for a swimming pool is lounging as opposed to swimming, then you should look for options called lounge pools. These typically have a large bench for sitting and sometimes even headrests and cup holders. The options are unlimited; consider the amount of time you want to spend swimming instead of just being in the water.
How to Blow Up & Set Up an Inflatable Pool
Now that you have an idea of some of the brands and design options on the market, it's a good idea to know what to do when you get your best inflatable pool. For the pools that are self-inflating, you don't need to worry about the blowing up of the pool. However, for all others, this is an important section to read.
Step 1: Prepare the Area
You have to make sure that you install your pool on level ground. Ensure that you know the exact dimensions of your pool and map out the site so that you know exactly where it will go in your yard. Most of the time, the best ground cover is a tarp that you will put down under the pool. Sometimes this comes with the pool you choose; other times, you will have to order one in the correct size.
Step 2: Lay Everything Flat
Do not start inflating until you have everything laying flat and the equipment is all out of the box and put to the side. Many pool owners get anxious and rip the pool out of the box and start filling it. Laying the pool flat in the area where you are going to place it is a better solution.
Step 3: Inflate the Top Ring
You will want to take a look at your pool and see if it has a top ring. This is how many of the inflatable pools are built. You will inflate the top ring first, and then the rest of the pool will rise up as the water is added. Some pools are different and just have air chambers around all the sides. It would help if you filled these evenly with an electric air pump being certain not to overinflate.
If your pool has support beams for the sides, you will want to install these before inflating. However, only a few designs of the inflatable swimming pools are designed for heavy use and come with support beams. Most of these are more for kids' water or ball pit fun.
Step 4: Add Water
Once you have the top ring or the sides completed, you can add water. If your pool comes with a filter or pump, now is also the time to set up those features. It's important never to run a pump while there is no water in the pool. Even though the installation may happen before you fill the pool, never run it dry.
What Should You Put Under an Inflatable Pool?
The best solution for putting under an inflatable pool is a tarp. The tarp will likely stick out of the sides of the pool a bit, and this is a good place for people to leave their pool gear without having to set it on their lawn. Most of the time, there is no deck built around an inflatable pool, so the tarp works to keep the pool on level ground and keep people's things organized.
Can You Heat an Inflatable Pool?
One of the best ways to heat an inflatable pool is to use a small solar heater. The great thing about the size of this pool is that it can heat up quickly if you use the right products. Find something small and effective and let your pool water warm up much quicker. In addition, since this is a smaller pool in size, you should only have to leave it in the warm air for a few days to get much better heat.
Can You Blow Up an Inflatable Pool Without an Air Pump?
You are going to need some type of air pump to blow up most inflatable pools. If, of course, you are considering filling up a baby pool or small kids pool, chances are you can inflate them on your own. Your air pump does not need to be electric if you don't want to spend the money. A hand pump will work quite well.
How to Keep Inflatable Pool Water Clean
Depending on the size of your inflatable pool, the cleaning project is going to vary quite a bit. For many smaller inflatable swimming pools, dumping the water and refilling it seems to be the best choice. However, if your pool is a little larger, this is not a good solution for the yard or the environment.
One way to ensure the water is clean is to add some liquid bleach or chlorine to the water. Since the pool is small in size, make sure you add just a small amount of chlorine. You can always purchase a pool test kit to ensure things are in range.
Larger swimming pools will have a filter and a pump that can be used to keep the water clean. Always have people rinse their feet before getting in the pool so that you can keep the bottom clean as well. It's smart to have a pool skimmer to use to get bugs out of the water as well.
How Long Can You Leave Water in an Inflatable Pool?
Leaving water in an untreated swimming pool for more than 48 hours can cause it to start growing bacteria and algae. This is when the water becomes unsafe for you to swim. If you are treating the water with chlorine, then you can probably leave the water in for about two to three weeks at a time without having to empty the pool.
How to Get Water Out of an Inflatable Pool
The best inflatable swimming pools are going to come with a drain plug. Although the drain plug isn't always easy to pull out, you will be able to use this to start getting the water out of the pool and disassembling your backyard water park.
Inflatable Pool Troubleshooting
Unfortunately, just like any other pool option or the items that are associated with it, some issues can come up from not properly taking care of your pool. If you find that you are having issues with your inflatable pool, here are the things that you need to know and understand.
How to Find a Leak in & Patch an Inflatable Pool
If you think your pool may have a leak, you are going to need to find it to determine if it can be patched. Two common ways to look for the leak are to use dish soap or plastic wrap. Simply put a bit of dish soap on your hand and put it on the area where you believe the leak is; if the leak is there, the soap will start to bubble up.
The same goes for the plastic wrap; once you lay the wrap on the pool rim, you will notice that the area where the plastic wrap starts to bubble is where the leak is.
Once you have found the leak, you can then use a repair patch to close the hole and see if your pool will not properly hold water. The prices for the repair patches are well worth it if you can save your entire pool.
How to Fix Inflatable Pool Ring Problems
Some of the larger inflatable swimming pools have a large inflatable pool ring around the top. The ring is what keeps the pool functioning, and without this ring working properly, you will find that you may have issues with the pool's functionality.
The great thing about inflatable pool ring problems is that they are relatively easy to fix. All you will need is a vinyl repair patch. The ring is also located around the top edge of the pool. Therefore it is quite easy to get to and will allow you to ensure the fix is complete before filling the pool back up.
How to Clean an Inflatable Pool
The walls of the inflatable pool will need to be cleaned with a very soft brush and some cleaning solution, usually a bleach of some sort. The cleaning solution helps to kill any bacteria or algae that may have started to grow.
If you have an inflatable swimming pool with no pump or filter, it is essential to ensure that this is done frequently. When water is not moving through the pool regularly, bacteria will grow quickly.
Best Inflatable Pools for the Family: Recap
Inflatable swimming pools can provide plenty of hours of fun for kids and adults alike. It's an even easier decision to buy one now that you know how to clean and maintain an inflatable pool. Taking care of an inflatable swimming pool can be quite a bit less work than dealing with a full-size above-ground or in-ground pool. This is a great way to test how often your family will use a pool to decide if it is the right decision for your home.
Always ensure that you are putting your pool on level ground and carefully treating the water in your pool to avoid issues with bacteria and algae long term. Having an inflatable pool can entirely change your summer; get one today.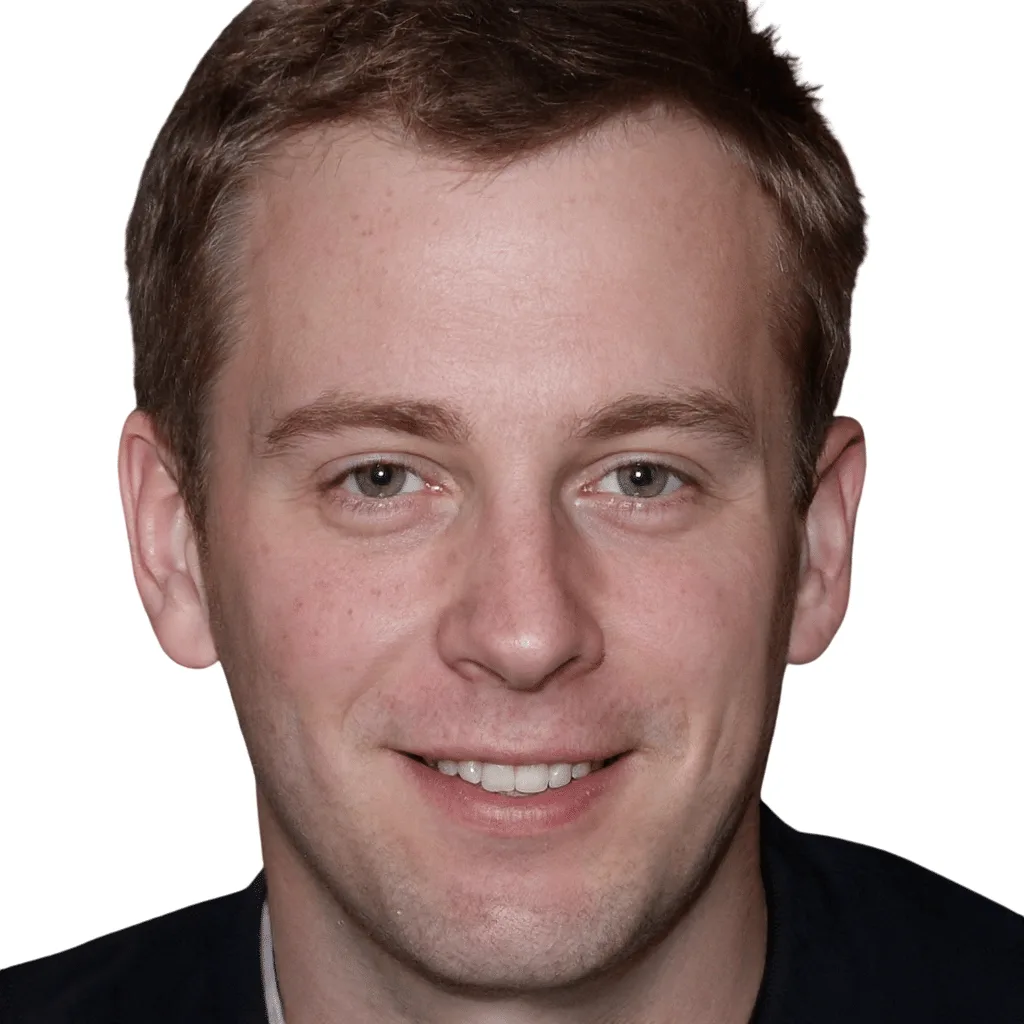 For over 15 years, Sean Moore has been sharing his love and enthusiasm for swimming pools and hot tubs with everyone he knows. His goal is to help everyday people DIY their maintenance to save money by teaching how to properly take care of your equipment, safely and correctly balance chemicals, and extend the life of your water oasis.
Pricing on this page was last updated on 2023-12-04