Part of being a responsible hot tub owner is understanding how to fix certain issues that come up through hot tub troubleshooting. If you become a pro at hot tub maintenance and troubleshooting, chances are you will save yourself quite a bit of money. People spend lots of money each year on spa repair when the issues are simple things that they may have been able to fix themselves.
If you are experiencing any of the following issues, you may be able to find a solution. As always, spa maintenance is one of the most important things to avoid these common problems so you can continue enjoying your hot tub.
1. Hot Tub Pump Is Squealing
Knowing what your hot tub sounds like is important. Some hot tub problems can be fixed quickly when you know what it is that causes that sound. The squealing noise is a sign that your spa has a bad bearing. Sometimes you can lubricate the bearings, and they will get back to normal; other times, you may need to replace the entire bearing.
How to Fix Hot Tub Pump
Chances are your hot tub bearings need lubrication, or you may need to replace the circulation pump in your hot tub. This is something that will likely need to be handled by a professional, and you should take care of this before letting it get too loud.
2. Hot Tub Has Weak Water Flow
There are several reasons that your hot tub could have weak water flow. One of these reasons is something called air lock. Many people are unaware of the air lock issue, and it is an important factor to consider when fixing common spa issues.
Air lock can happen when you change the water in your hot tub or when you are opening it for the season. Essentially it means that you have air in the pipes, and the air is causing the weaker water flow. The jets will have a hard time pushing enough water out, and you will notice that the jets seem as though they have no power.
How to Fix Weak Water Flow
Your pipes on your hot tub probably have an area where you can bleed some of the air out. You should proceed with this process and then turn things back on and see if it has helped to improve the water flow. The good news is that this fix should be rather quick, and it will allow you to get the flow back up to normal in a matter of minutes.
3. Hot Tub Pump Is Growling
After some time of being a hot tub owner, you should have a general idea of what your hot tub sounds like. Anytime it sounds different, this should be a red flag that there could be some underlying issues. If the hot tub pump is making a growling noise, chances are there is not enough water in the hot tub. The noise is a great warning sign that your pump is stressed and needs to get water to it.
How to Fix Hot Tub Pump Sounds
The first thing you should do when your pump is growling is to shut it down. A pump left running without enough water flow is going to be subject to some serious damage. Remove the hot tub cover and make sure that there is enough water in the hot tub. If you have a leak or the water level is low, try and fix it as soon as possible. As soon as you fix this issue, the better chance you have of saving your pump before any major issues take place.
4. Hot Tub Control Panel Shows Error Code
Your control panel can be beneficial when it comes to fixing hot tub problems. The steps to fix these problems and the exact error that is being displayed will vary from one model hot tub to another. There are a few common error codes that you will see most often.
FLO- your hot tub is having water flow issues
DRY- this could mean that there is not enough water in the hot tub or the water is not circulating through the pump
OH- some hot tubs will have a warning like this that means the water is too hot for you to enter the hot tub
COLD- the cold code means that your water is frigid and you potentially have heater failure
How to Fix Hot Tub Control Panel Errors
In order to clear your control panel, you will need to know what the error code means. Your owner's manual will have all the necessary information to be able to clear the code and fix the issue that comes up. Pay attention to these codes, and make sure you know what they mean before you get into the water.
Sale
Digital Multimeter with Ohm Volt Amp and Diode Voltage
Versatile Digital Multimeter - Accurately measures AC/DC Current, AC/DC Voltage, Capacitance, Frequency, Duty Cycle, Resistance, Diode, Continuity and Temperature
Thoughtful Design - Support Data Hold, Large LCD Backlit Screen, Auto Shut-off and Hanging Magnet, and Kickstand make the process of measurements easier. Professional level is reflected in some features...
Suitable For Many Occasions - This Multimeter is a golden partner to help to troubleshoot a variety of automotive and household electrical problems safely and accurately.
5. Hot Tub Won't Heat Up
If your heater doesn't heat up, chances are there is an issue with the heating element. Hot tubs are essentially a large bucket of water in your yard if you don't have the heater working properly. Of course, there can be several issues for all hot tub problems, but the issue is with some corrosion in the heating element.
If you do not keep your water chemistry balanced throughout the year, this is something that will happen quite easily. When we talk about the importance of balancing your hot tub and spa chemicals, a large reason behind this is to protect your equipment.
How to Fix A Hot Tub That Won't Heat Up
Although the chemicals, specifically the pH having been off for a while. The most concerning is when pH is quite low. Sometimes if you balance the water in a hot tub, it can help heat the hot tub again. If you need to change out the heater, make sure that you pay very close attention to the pH this time around to avoid these common hot tub problems.
6. Hot Tub GFCI Breaker Is Tripping
A hot tub is going to be powered with a GFCI breaker. This breaker is designed to eliminate some hot tub problems and reduce electrical fault or electrocution risk. The GFCI breaker tripping is the hot tub's way of protecting itself and you.
If you find that your hot tub breaker is tripping, it knows that the electricity is not flowing properly or there is a risk for an issue. Sometimes a breaker trips much more often than it needs to as it is designed to do exactly this.
How to Fix Hot Tub GFCI Breaker
There are lots of things that can cause the breaker to trip. You will need to find out what is causing this issue and investigate it. One of the main reasons that a GFCI breaker is tripping is because there is water where there should not be. One common spot to look is to see if there is water in the ozonator.
7. Clogged Hot Tub Filter
When your hot tub filter is clogged, it will not do nearly the same job as cleaning your spa water. A filter can't do its job to clean your hot tub water if it is filled with grime and dirt. Residue from bathers using the hot tub will eventually clog the filter. The bottom line is that a clogged hot tub filter is among one of the most common hot tub problems.
How to Fix A Clogged Hot Tub Filter
Depending on the type of filter you have, you may rinse or clean the filter from time to time. Ensure that you understand the type of filter you have and the best ways to take care of it. We highly recommend researching how long you should keep your hot tub filter and make sure that you are not beyond that date. Like anything else, hot tub filters have a life span.
8. Hot Tub Has Leaky Seals
A leaky seal is a common hot tub problem, but you will want to find it right away. If you have a leaky seal and it is causing your hot to spa equipment to get wet, you could have even bigger issues. With the spa equipment being close to the seals, it could be getting soaked in water and potentially causing a short. Keeping an eye on your spa seals is an essential part of regular hot tub maintenance.
How to Fix Leaky Hot Tub Seals
One of the ways that you know the hot tub has leaky seals is that the water chemistry will be erratic. Sometimes all you will need to do is replace some older rings and seals to get the leaking to stop. If you know how to do any hot tub plumbing, you should have no issues fixing this issue with your spa.
Fix-A-Leak for Hot Tub & Spa Leaks - 32 oz
With pump running add FIX-A-LEAK slowly through skimmer or in front of any other suction intake.
After adding FIX-A-LEAK adjust suction to main drain. If this is not possible, the vacuum cleaner could be used alternatively, simply by placing the vacuum in deepest part of pool and connect to normal...
9. Hot Tub Pump Malfunctioning
If you have owned your hot tub for a long time, there is a chance you could have some issues with a malfunctioning pump. The pump will not last forever, and there will be indications that the pump is starting to go.
For hot tub owners who don't take care of their hot tub, the pump malfunctioning will happen sooner rather than later. Keep up with weekly maintenance, and you should have a lower chance of a pump malfunction. Usually, when the pump starts to malfunction, the noises your hot tub will make are going to let you know.
How to Fix Hot Tub Pump Malfunctions
Unfortunately, the hot tub pump malfunction is a common hot tub problem, and it is one of the more difficult hot tub problems. Most likely, there is a bearing or a seal that is a problem with the pump. You will likely need to replace parts or replace the pump completely when you have this issue come up.
10. Poor Water Circulation In Hot Tub
If it seems as though the water in your hot tub is not flowing, you could have a circulation problem with the water. Sometimes poor water circulation is as simple as running your hot tub for some extra time each day.
There are, unfortunately, quite a few reasons for poor water circulation in a hot tub. If your water chemistry isn't right, you could be dealing with some corrosion issues in your hot tub as well. The bottom line is that you must get the water circulation going properly if you want to continue using a clean and inviting hot tub.
How to Fix Hot Tub Circulation
One of the first things to do when you have poor circulation is to check your water chemistry. Make sure that the water is balanced and not causing more issues. Afterward, you will have to check your filters to ensure that there is nothing in the hot tub, causing it to clog and have poor circulation. If the problem persists, you may need to empty the hot tub and clean the sides and bottoms in case there are issues with biofilm starting to build up.
Notes: Approximately 2-3 people are injured each year in circulation entrapments involving hot tubs/spas.
11. Hot Tub Circuit Board Stopped Working
Your hot tub circuit board is your path to getting your hot tub water warm and ready for your use. If your hot tub circuit board stops working, your hot tub could end up being useless for you. Unfortunately, the circuit board is one of those hot tub parts that are difficult to fix on your own.
How to Fix Hot Tub Circuit Board
First, check to see if there is an error code letting you know that there are issues. Sometimes the terminal connection screws can be the issue, and they just need to be tightened to make sure the connection is still there. However, most of the time, the circuit board will need to be replaced because they burn out or crack over time. Remember, your hot tub is out in the elements at all times, which will have some impact.
Hot Tub Troubleshooting FAQ
How Does a Hot Tub Work?
The hot tub has some main parts that help it work and to sustain water balance. Essentially you will have a heater element and a controller. The controller is what will control the pump, filter the jest, and the heater.
When a hot tub is turned on, the water is circulated through the heater element. As long as there is an adequate water supply, your hot tub should operate. As water passes through, it's heated and returns back to the spa. Having the proper water chemistry maintenance keeps your hot tub in great shape. The filter is another important part of the spa, as this is keeps the tub clean.
Why Has My Hot Tub Stopped Working?
Use our troubleshooting guide to help you understand the reason why your hot tub has stopped working. Sometimes problems are related to the internal parts like the heater, and other times the proper water levels and chemical levels are not properly maintained.
How Do I Reset My Hot Tub Control Panel?
On the control panel, you should be able to see a reset button. Almost all spas come with this, as the control panel will often need a reset. You may see it labeled as the high limit reset. Once you have pressed the high limit reset, we suggest cutting power to the spa and then turning it back on again.
How Do You Fix the Error Code on a Hot Tub?
The error code displayed on your spa is specific to your individual model. You will have to look in the manual for your hot tub device and find what the error code means. Once you determining the meaning of the error code, you can now work towards finding the solution to the issue. The problem displayed as an error code can be large or small. Keeping up with maintenance is going to help most hot tub owners see very few error codes.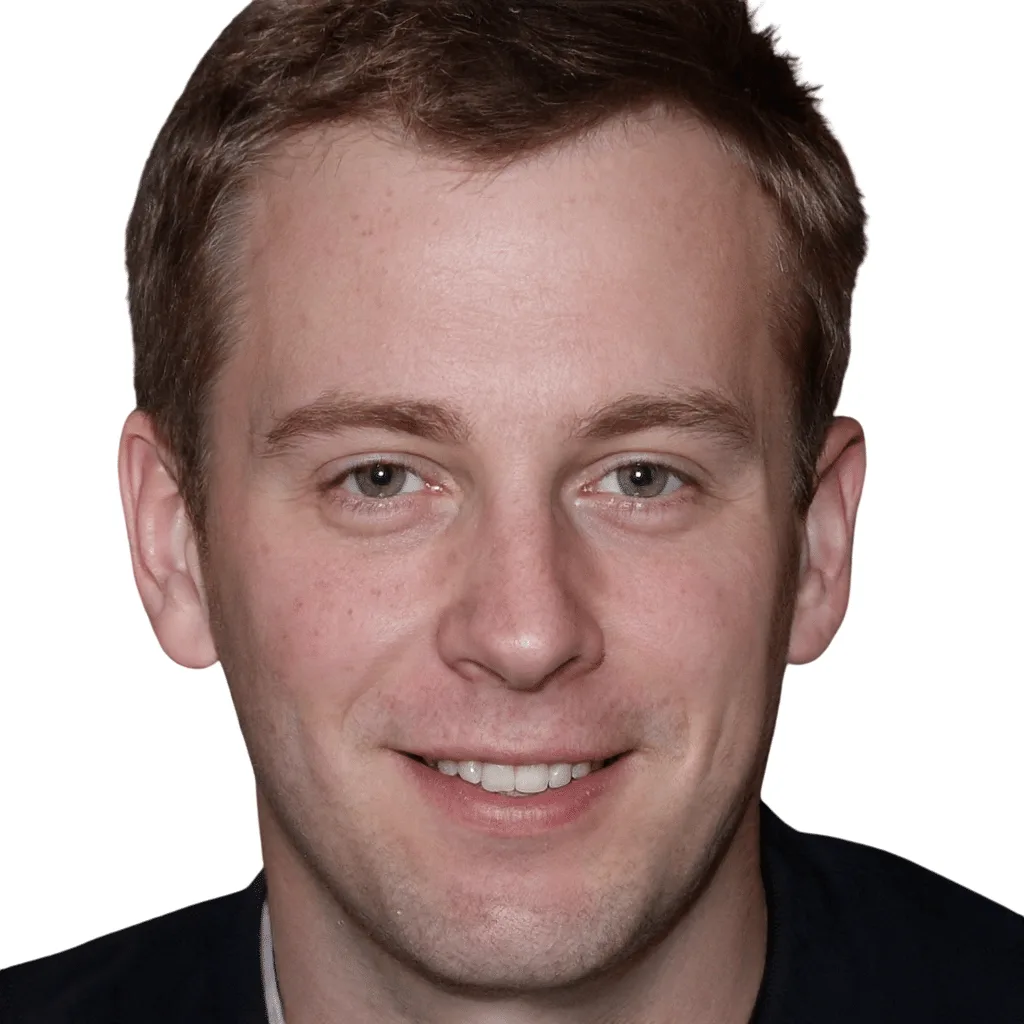 For over 15 years, Sean Moore has been sharing his love and enthusiasm for swimming pools and hot tubs with everyone he knows. His goal is to help everyday people DIY their maintenance to save money by teaching how to properly take care of your equipment, safely and correctly balance chemicals, and extend the life of your water oasis.
Pricing on this page was last updated on 2023-12-04