A hot tub ozonator can be an excellent investment for some hot tub owners. Not having to use as many harsh chemicals to clean your hot tub is undoubtedly considered a win. If you have ever wondered what a hot tub ozonator is and how you can use one, you are in the right place. Take a look at some of the best spa ozonators on the market and a few critical considerations before you make your final purchase.
The 5 Best Spa Ozonators
Ivation Portable Ozone Generator 600mg/h – Multipurpose Air Sterilizing & Freshening System w/2 Silicone Tubes, 2 Diffuser...
Prozone Water Products PZ1 220V Ozone Generator, 8" by 3-1/2" by 3", Silver
DEL Ozone MCD-50U-12 Hot Tub and Spa Ozonator for Water Sanitation
QCA Spas Del Ozone APG-U-01 Ozonator Hot Tub Ozone Generator, 8 by 8-Inch, Cream
Prozone Water Products PZ1 110v Ozone System Generator for Spas,Silver
1. Ivation Portable Ozonator
Ivation Portable Ozone Generator 600mg/h
THIS PRODUCT DOES NOT MEET CALIFORNIA AIR CLEANER REGULATION REQUIREMENTS: CANNOT BE SHIPPED TO CALIFORNIA - MULTIPURPOSE OZONE GENERATOR – Versatile Unit Delivers Powerful, All Natural Purification to...
EXTREME OZONATION – Safe, Chemical-Free Generator Utilizes Electrical Current to Convert Oxygen (O2) to Ozone (O3), Neutralizing Odors & Disinfecting Surfaces
FLEXIBLE SILICONE TUBES – Set Includes 2 Detachable Oxygenating Tubes & 2 White & Grey Diffuser Stones for a Variety of Air, Liquid & Solid Applications
INTEGRATED TIMER – Choose from 5 to 30 Minutes timing According to Room Size & Need; 30 Minute Max Program With Powerful 600mg Ozone Output Per Hour
The Ivation Portable Ozonator is a powerful unit that does a great job of keeping your hot tub clean and sanitized with much less chemical usage. This is a set that includes two detachable oxygenating tubes and two diffuser stones.
You will be able to use this model for a variety of applications. We love the built-in timer that allows you to choose how long you need to keep the ozonator running to do its job. The exciting thing about the Ivation Portable Ozonator is that it is not built just for hot tubs.
If you happen to have a need to purify a room in your house, an aquarium, or you want to purify some baby bottles, you can do so with the Ivation portable model. This is undoubtedly a great choice to keep around if you are looking to make your home more natural and chemical-free.
The Ivation has a 600mg Ozone Output per hour, which will certainly help with small and medium-sized hot tubs. This lightweight and portable model is going to be an excellent choice for keeping your spa clean.
Pros
Multipurpose tool
Can work in a hot tub or on a variety of applications around the home
Lightweight and portable
Cons
Will need something with longer run times to keep the hot tub very clean
2. Prozone Water Products Ozone System
Prozone Water Products PZ1 220V Ozone System
PZ1 220 VAC ozone system for portable spas up to 800 gallons features our patented corona Hybrid arc tube, solid state ballast, and installation kit
Rugged, functional housing Made of heavy extruded aluminum for durability; translucent end Caps glow when system is on
220 VAC 50/60 Hz connection: amp plug ozone Purity: 100% no nitrogen byproducts arc life (nominal): 20, 000 hours Operating temperature: +25 Degree F to +120 Degree F
The Prozone Spa Ozone Generator will work great for hot tubs or spas that are as large as 800 gallons. The Prozone is a bit different from the Ivation in that it is built for a hot tub.
You will see some additional benefits with this and a few ease of use factors as well.
The Prozone is very easy to use, and it has a rugged housing made of extruded aluminum. You will not have to worry about the long term durability or reliability of this model. The end caps on the Prozone are translucent, but they will glow when the system is working.
One of the things that we like most about the Prozone is that it is an affordable model that should be very reliable as well. It has a life of about 20,000 hours, and it comes with a two year warranty. If you are looking for a low maintenance way to keep your spa clean, this is a perfect option to choose.
Pros
Durable and reliable
Long operating life
Easy to install
Cons
Might be a bit large for smaller hot tubs
3. DEL Ozone Spa Ozonator
Del Ozone Hot Tub & Spa Ozonator
Keeps the water in your spa fresh and clean using the high output sanitizing system
Will save you money on chemicals, eliminate odors, and features easy installation
Mounts to the interior wall of your spa
The DEL Ozone is another spa ozonator explicitly built to handle a hot tub's needs. With the Del Ozone, you can keep up to a 1000 gallon hot tub clean and bacteria free. This is a complete set that comes with everything that you will need.
Although the Del Ozone is priced a bit higher than the Prozone model, you will notice that the output is a bit higher as well. With the DEL Ozone regularly working in your spa, you should be using much less chemicals. Of course, this makes your overall hot tub experience that much more enjoyable.
We like that the Del Ozone will mount directly to the interior wall of your spa. It is easy to install and very easy to operate, as well. If you are new to this process and want something that will help guide you through the process, choose the Del Ozone.
Pros
Simple installation
Install directly in the hot tub
Helps to keep odor and chemical usage down
Cons
Priced a bit higher than other choices
4. QCA Spas Del Ozone Hot Tub Ozonator
QCA Spas Del Ozone Hot Tub Ozonator
Sanitizes hot tub water
Drastically reduces usage of chlorine and other oxidizers in hot tub water
Protects metal equipment from corrosion, extending the life of equipment and saving on costly repairs
Easy to install into a hot tub with a dedicated ozone air tube, jet and Balboa control pack (not included)
The QCA Spas is a premium hot tub ozonator, and you will see that reflected in the price you pay for this model. With this ozonator in place, you should not be spending much time or money on chemicals.
If you have a person in your family that is sensitive to the chlorine and other oxidizers in your spa, then the QCA could be the solution that you need. Your water will stay very clean and sanitized with this model in operation.
Another great thing about the QCA is that it can help to protect metal equipment from corrosion and help to save on repairs as well. You should not have much trouble getting the QCA installed in your hot tub, especially if you have an ozone air tube already installed.
Pros
Very effective at sanitizing
Will make a significant reduction in chlorine usage
Helps to save your equipment
Cons
5. Prozone Water System Generator
Prozone Water Products 120V Ozone System
PZ1 110 VAC ozone system for portable spas up to 800 gallons features our patented corona Hybrid arc tube, solid state ballast and installation kit
Rugged, functional housing Made of heavy extruded aluminum for durability; translucent end Caps glow when system is on
110 VAC 60 Hz connection: amp plug ozone Purity: 100% no nitrogen byproducts arc life (nominal): 20, 000 hours Operating temperature: +25° F to +120° F
You will notice that Prozone makes our list yet again. They are certainly one of the leading names when it comes to a hot tub ozone system. This is again going to be a model that works for 800 gallons or less, and it comes with everything you need, including the installation kit.
We like the housing on the Prozone systems as they are very durable and last for quite a long time as well. This particular model promises that there are no nitrogen by-products in the water, and it will work for a wide range of temperatures as well.
This system is fairly self explanatory and comes with the hose clamps and screws to set things up on your own. If you have worked with your hot tub at all in the past, you should have no trouble getting the Prozone up and running.
Pros
Works for models up to 800 gallons
Rugged housing will last a long time
Comes with a 2 year warranty
Cons
A bit larger and more obvious looking than other models
What Is a Spa Ozonator?
A spa ozonator is an alternative way to clean your hot tub by injecting ozone gas into the water. Allowing the ozone gas to clean your water will eliminate the need for as many harsh chemicals. Most people feel as though an ozonator does a better job than chemicals and chlorine do to clean your spa.
How Does a Hot Tub Ozonator Work?
A hot tub ozonator works by using ozone. Ozone is a stronger gas than oxygen, and it is known for being able to kill bacteria. Oxygen does not clean quite like Ozone does. Although these two are closely related, they have different abilities when it comes to taking care of your spa.
SenSafe Ozone Check Test Strips
✅ DETECTION LEVELS: Ozone 0. 0, 0. 05, 0. 1, 0. 2, 0. 3, 0. 4, >0. 5 ppm
✅ EASY TO USE: Single dip and read test strip procedure and optimized color chart make the product ideal for technical and non technical users alike for detection of Ozone in water. Accurate results in...
✅ COMPLETE KIT: Bottle of 50 test strips with verified color chart bottle label for easy color matching
Ozone looks for contaminants and attaches itself to them. It will break down the harmful bacteria and get your hot tub water clean again when it does this. The hot tub ozonator can work entirely on its own, or it can work in conjunction with chemicals.
For those that are sensitive to chlorine or the smell of hot tub chemicals, the ozonator is an excellent choice to keep your spa clean.
Read our post on the 10 best hot tub covers!
Hot Tub Ozonator Types
When you start shopping for the best hot tub ozonator, you will notice that there are two different types. The two types are Ultraviolet Light Ozonators and Corona Discharge Ozonators.
With an Ultraviolet Light Ozonator, there will be ultraviolet light used to split the oxygen molecules. Then the split molecules will join with the oxygen to create the ozone needed to disinfect the hot tubs.
The great thing about the ultraviolet ozonators is that they will work regardless of your climate or weather. The amount of humidity in the air will not affect the ability of the ultraviolet ozonator to clean the spa. The downside of these units is that they can be costly to run and will need to be replaced every few years.
The other type of ozonator is the Corona Discharge Ozonator. The corona discharge ozonators are also referred to as the CD Ozonator. The CD is a newer invention than the ultraviolet technology.
The great thing about the CD ozonators is that they will last a long time and are highly efficient. If you have a larger use hot tub, you are probably going to want to use this type of unit so that you will have enough power and strength to clean the entire unit.
These CD ozonators work really well, and they should hold up for up to ten years without needing to be replaced. The problem is that they are very sensitive to humidity. If you live in an area where there is high humidity, you will have issues with the CD Ozonator.
Benefits of a Spa Ozonator
Now that you have a bit more understanding of how ozonators work let's look into the benefits.
If you are a regular hot tub owner that feels like you can never balance the water in your spa, you will love the ozonator. An ozonator does such a great job of cleaning the hot tub you will end up having very little to do from a maintenance standpoint.
We all know that spa and pool chemicals do a great job of keeping water clean and swimmable, but they are not great for us as humans. Many hot tub chemicals can cause both breathing and skin issues for people.
To keep your spa in good condition, you will need alternatives, and ozone is the best possible alternate. This is a much more natural way to keep things clean and your body healthy at the same time.
Ozonators also tend to last for a long time, making them a much cheaper alternative than chemicals. Considering chemicals need to be replaced weekly at times, the ozonator is a lower maintenance and cheaper way to keep the hot tub water clean.
Learn more about the benefits of a hot tub!
3 Considerations for Choosing a Spa Ozonator
When you are searching for a new hot tub ozonator, you should look for a few of the following things.
Type
As we talked about, there are two main types of spa ozonators. It is essential to know which type you are purchasing. If you live in a climate that will not support the CD Ozonator, you will be very disappointed by the performance.
Both the ultraviolet and the CD Ozonator can be highly effective if they are applied in the proper environment.
Size
When you purchase an ozonator for your hot tub, you will need to know the size of your hot tub. The ozonator comes in several different sizes, and if you choose the wrong size, you will end up having a hard time keeping the hot tub clean.
Some people try to put a small model in a large hot tub in order to save money. This will not save you much in the long run as the hot tub ozonator will be working too hard, and it will not be efficient at all.
Pricing
When you purchase an ozonator, check the pricing to see if it comes with everything you need to install. Some will still require you to buy some connections. Also, see what the warranty is like on the ozonator. Something with a strong warranty is worth paying a bit more for.
Key Features in the Best Spa Ozonator
The major thing to look out for in the best spa ozonator is the ozone output. The output will vary from one model to the next. If you are planning to clean your hot tub using mostly the ozonator, then you want something with a high ozone output.
Another feature to look for is the way that you mount the ozonator. Some come with the mounting bracket and screws that you can place this right on your hot tub. If you are good with installing new devices and tinkering with your hot tub, you may be able to install the ozonator yourself.
How to Install a Spa Ozonator in Your Hot Tub
We don't recommend trying to install a spa ozonator unless you are comfortable with your hot tub plumbing and the way the system works. If all you have ever done is turned your hot tub on and off, you probably won't want to get too involved with this project.
If you feel ready then take a look at these tips for a smooth and easy hot tub ozonator installation process.
Step 1: Verify
First, you must make sure that your hot tub will work with an ozonator. Most are built with a hook up for the device. You can verify this with your owner's manual or by calling the manufacturer directly.
Step 2: Mount the Unit
You will then take the ozonator that you purchased and mount it to your hot tub. This process should be simple if you purchased a model that came with the mount.
Step 3: Connect and Plug-In
Connect your ozonator to the jet that is built for the ozonator. If your hot tub was not built for an ozonator, there are ways that you can bypass the plumbing system and get an ozonator to work.
This is not something that you will want to tackle on your own. You could end up damaging your entire system.
Step 4: Set the Timer
Once your spa ozonator is in place, you will have to set the timer to make sure that it is running and cleaning your hot tub. Most hot tub ozonators come with a programmable timer. You will have to decide if you are going to hardwire your ozonator to work with your hot tub or if you want to plug it into a nearby outlet. Plugging it into an outlet is the easier choice.
Spa Ozonator Maintenance Tips
When you decide to purchase an ozonator, you are going to want to make sure it lasts for quite some time. Here are the things to look out for to keep your ozonator in great shape.
Check the ozone level in the water frequently; you can get ozone test strips to make this easier on yourself
Inspect the check valve often to make sure there are no leaks or breaks; if there are, it will quickly destroy your ozonator
Keep an eye on the outlet where the ozonator is plugged in; make sure that it is suited for outdoor use if your hot tub is located outdoors
Spa Ozonator FAQs
When Should You Run Your Ozonator?

Your ozonator run times will vary depending on where you live, how much you use your hot tub, and how many people are in the hot tub at any given time. It is generally recommended to start with running it for about three or four hours a day no more than 30 hours every week. From there, you can go up and down accordingly; this is why test strips are essential to know how long your ozonator needs to run.
Digital Water Test Kit for Pools and Hot Tubs
Features a photometer which gives you a digital reading of test results.
Water resistant housing and carrying case provided.
Tests Free Chlorine, Total Chlorine, Bromine, PH, Alkalinity, Calcium Hardness, and Cyanuric Acid.
Uses liquid reagents for all test factors except Cyanuric Acid, which uses tablets.
How Long Does a Spa Ozonator Last?
Depending on what type of ozonator you purchase, you should get anywhere from 6-10 years out of one unit. Take good care of the ozonator and if you see issues with its functionality, make sure to tend to it immediately.
Does Ozonator Run All the Time?
Your ozonator will run on a timer that is probably separate from your hot tub timer. You will not have to run the ozonator all the time to keep the water clean; however, it will most likely need to run for a few hours every day at the least.
Is It Worth Getting an Ozonator for a Hot Tub?
We gave you quite a bit of information about hot tub ozonators and how they work. These handy gadgets can be a great way to make spa maintenance easier and less expensive as well. If your hot tub happens to have the connection for an ozonator, this process will be an easy one for you to complete. If you don't have the connection, then it is best to contact a local service and see if they can offer their help to get your ozonator up and running.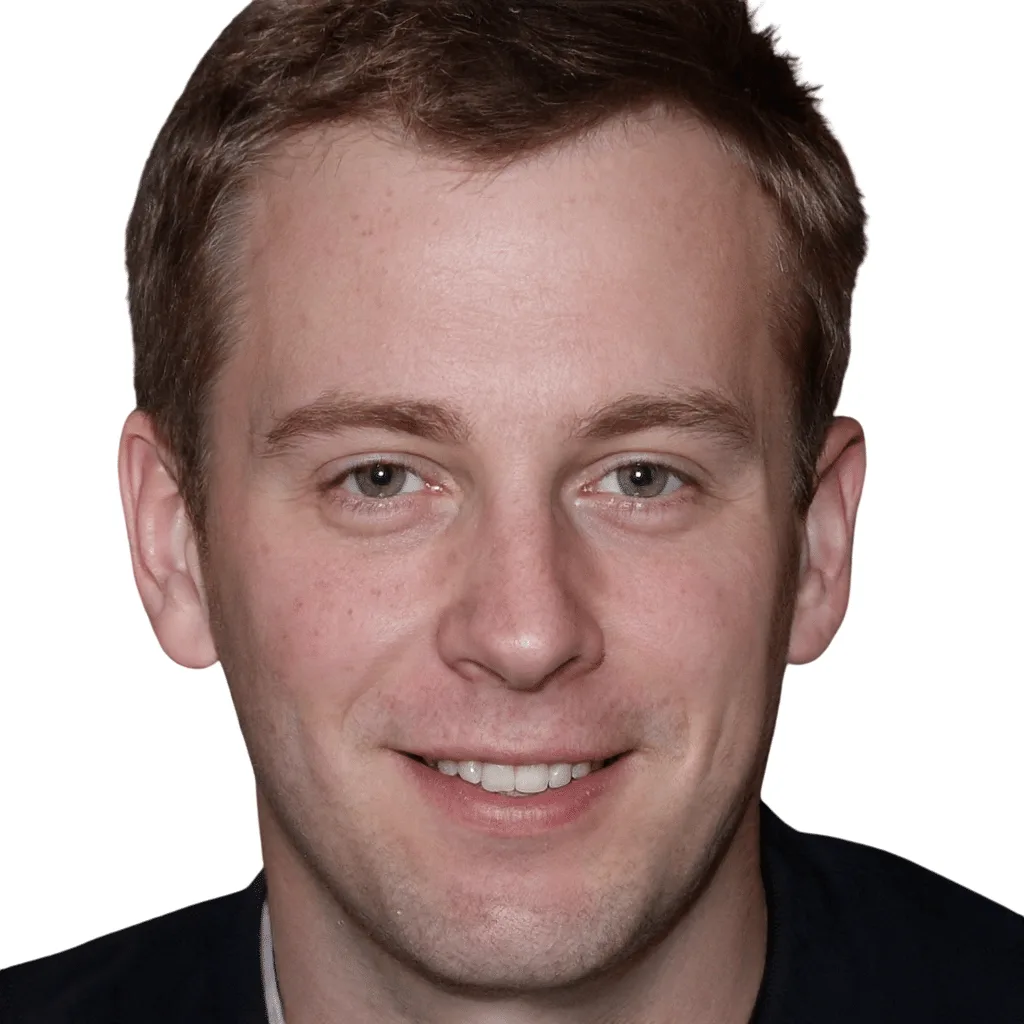 For over 15 years, Sean Moore has been sharing his love and enthusiasm for swimming pools and hot tubs with everyone he knows. His goal is to help everyday people DIY their maintenance to save money by teaching how to properly take care of your equipment, safely and correctly balance chemicals, and extend the life of your water oasis.
Pricing on this page was last updated on 2023-12-04