If you have ever stepped into a dirty hot tub, you know how disappointing it can be. Hot tubs and spas are all about relaxation, unwinding, and spending less time stressed out. When you step into a dirty hot tub, all that stress-free feeling goes out the window. One of the best possible ways to keep your deluxe hot tub clean is to cover it when you do not use it.
A hot tub cover is a great feature to have, and there are hot tub covers for sale that will work for any budget. We put together a list of our top ten best hot tub covers and some great information to help you choose the right one for you.
Related Article: The 9 Best Spa Cover Lifter Models Available
The 10 Best Hot Tub Covers
ULTCOVER Waterproof 600D Polyester Square Hot Tub Cover Outdoor SPA Covers 85 x 85 inch
Classic Accessories Veranda Water-Resistant 94 Inch Square Hot Tub Cover
MySpaCover Hot Tub Cover and Spa Cover Replacement- 5 Inch Taper, Any Shape Any Size up to 96" (Rounded Rectangle/Square, Coastal...
Covermates Square Hot Tub Cover - Light Weight Material, Weather Resistant, Elastic Hem, Outdoor Living Covers-Green
UCEDER Hot Tub Cover Cap Heavy Duty Polyester(Actual Size 78''x78''x20'' Fit 76''x 76'') Spa Sun Shield and Hot Tub Cover...
1. Ultcover Waterproof Hot Tub Cover
Ultcover 600D Polyester Cover 85x85" Cover
Guaranteed to fit hot tub size up to 85"(L)x 85"(W), Actual cover size is 87"(L)x87"(W)x20"(H). NOTE: This cover can not be used by itself without an insulated hard cover under it.
Made of top quality 600D polyester canvas complex with waterproof backing. Tough enough to keep rain, hail, snow, dust, leaves and bird droppings away.
At the top of our list is the Ultcover Waterproof Hot Tub Cover. The size, quality of materials, and weather resistance of this hot tub cover put it at the top of our list. The Ultcover is considered to be both waterproof and breathable.
With a 600D polyester canvas fabric, your hot tub cover will be protected even when you live in a climate that has significant weather changes. If you know that your spa cover is going to be exposed to snow, rain, and intense sunlight, it is essential to pick something with very good fabric.
The Ultcover is also 100% waterproof. This helps to make sure that even during a strong rainstorm, you will not have to worry about water getting into your hot tub. This helps not just to keep the hot tub clean but to keep the chemicals balanced as well.
Key Features
Waterproof
All-weather material
Strong elastic cords to keep it from lifting
Available in several sizes
Pros
Great for all weather condition
Variety of sizes for a perfect fit
Air vent to keep it from lifting away in the wind
Cons
Not the best model for keeping the heat in
2. Classic Accessories Veranda Hot Tub Cover
Classic Veranda 94x94 Square Hot Tub Cover
This is a weather cover to protect your expensive hot tub from the weather and elements. Elastic hem cord with a toggle allows for easy adjustment. Comes with a three year warranty.
The Classic Accessories Veranda Hot Tub Cover is an excellent choice if you need a simple and affordable hot tub cover. This is made with a canvas type material, and it comes in two very simple sizes, medium and large.
With the Classic Accessories, you will be able to adjust the fit to your hot tub using the included elastic hem cord. The cord can loosen and get tighter to make sure that your hot tub stays covered and protected. Since the Classic Accessories Hot Tub Cover can work for hot tubs up to 94 x 94 inches, it is a versatile option.
The Classic Accessories company makes a wide range of outdoor conversing to protect everything from golf carts to patio furniture. They know how to keep the weather from damaging your hot tub, all for a fair price.
Key Features
Protects hot tub heat cover from the elements
Weatherproof material
Elastic cord is easy to tighten
Pros
Very fair price
Versatile fit
Weatherproof
Cons
Only available in one color
3. MySpaCover Customizable Spa Cover
MySpaCover - Any Shape Up To Size 96 inches
Replace your spa cover with America's Largest and most trusted Spa Cover Supplier. With our 100% satisfaction guarantee you can be confident in replacing your spa cover with MySpaCover.
All spa covers are custom made to order to ensure a perfect fit. We will custom make any shape and size up to 96x96 with 10 vibrant colors to choose from. After completing your purchase our team will be in...
We use commercial grade material including 30oz marine grade vinyl and energy efficient virgin EPS insulation foam. All seems are double stitch all seems to ensure you get the longest life out of your spa...
The MySpa Cover is one of our favorite options because of the color choices. When you are looking at your hot tub covered up, you will want to make sure it at least looks good; with the color choices of the MySpaCover, it will look great with any decor.
You will notice right away that the MySpaCover is priced quite a bit higher than the Classic Accessories option. This is because the MySpa is a complete hot tub replacement cover. This model is designed to keep heat in and protect the hot tub from the elements.
The MySpa Cover also has a very tight and specific fit. When you purchase one of these covers, you will have to measure very carefully to make sure that the fit is exact. This fit will help to keep heat in and ultimately save you a lot of money. A spa cover like this one tends to cost a bit more upfront, but it will be a money saver in the long run.
Key Features
Made with EPS Insulation foam
Double-stitched seams
Available in many colors
Pros
Very energy efficient
Made with marine-grade vinyl material
Comes with a 5-year warranty
Exact fit
Cons
Pricing on this model is slightly higher
4. Covermates Hot Tub Cover
Covermates - 12 Gauge Vinyl Cover (Various Sizes)
DURABLE FEATURES: Polyester lining, elastic hem for a secure fit
TOUGH MATERIAL: Made from water resistant 12-gauge commercial vinyl for durable dirt, water, and UV-protection material for year-round coverage.
SATISFACTION WARRANTY: 2-year manufacturer warranty
COVER SIZE: Designed to fit up to 92W x 92D x 14H hot tubs with hard tops
With the Covermates Hot Tub Cover, we are back to a simple and reliable option to keep your hot tub protected from water and leaves. One of the great things about the Covermates Hot Tub Cover is that it is available in several different shapes.
Many hot tub or spa covers are going to come in different size square or rectangular shapes, but it can be harder to find round-shaped hot tub covers. This is a very well priced model that comes with a two-year warranty to make sure it holds up throughout all the seasons.
There is a polyester lining under the cover that helps to repel moisture and keep the hot tub very clean. The elastic hem does keep a good fit around the tub, but you will want to make sure that you choose something that is somewhat close to the size of your spa. The elastic hem is not adjustable in any way.
Key Features
Helps to repel water
Green color will not get dirty
Comes in several different sizes and shapes
Sizes 80 to 92 inches
Pros
Fair pricing
Available in round-shaped covers
Two-year warranty
Cons
The elastic hem is not adjustable.
5. Uceder Heavy Duty Hot Tub Cover
Uceder Heavy Duty Spa Cover (Various Sizes)
Material: TPU backing layer much better than PVC !!! Adopt Polyester Fabric, outstanding cold resistance(Max in cold ouside environment -15 ℃), oil resistance, water resistance and Anti-color...
Function:Protects your Hot Tub from Dirt, Rain, Hail, Bird Droppings, Hot Sun etc.100% waterproof and UV resistant!
Guarantees:3 years warranty
If you live in a cold environment, the Uceder could be an excellent choice for you to consider. This particular model is made for dealing with challenging weather conditions, and that is truly where it thrives. The Uceder uses a TPU backing layer, which has proven to be better than PVC.
The Uceder Hot Tub Cover will work outside in freezing cold temperatures, it is mold resistant, and it won't start to fade from being left out in the sun. In addition, the Uceder is 100 percent waterproof, so there will be no transfer of any water into your hot tub.
We love the included wind belt and cords that will allow the cover to stay on tight even during those really bad snowstorms. Of course, this is a cover that is intended to protect your hot tub cover from the elements. It makes much more sense to replace one of these every few years than to have to replace your entire hot tub top.
Key Features
Great for cold weather conditions
TPU backing layer
Waterproof design
Sized 76×76 to 95×95 inches
Pros
Stays in place even during cold and wet conditions
Wind band to keep from blowing away
UV resistant material
Cons
Does not work as a stand-alone cover without an insulated foam cover underneath
Porch Shield Square Hot Tub Cover - 600D Waterproof Outdoor SPA Hard Cover Protector 85 x 85 inch
Classic Accessories Ravenna Square Hot Tub Cover, Large, Patio Furniture Covers
Himal Square Hot Tub Cover - Heavy Duty 600D Polyester Waterproof,UV Protection SPA Cover for Hot Tub(85 x 85 inch,Beige)
Budge P9A17PM1 English Garden Square Hot Tub Cover Heavy Duty and Waterproof, Large, Tan Tweed
Amazon Basics Outdoor Square Hot Tub Cover, Medium
6. Porch Shield Square Hot Tub Cover
Sale
Porch Shield Square Hot Tub Cover - 600D Waterproof Outdoor SPA Hard Cover Protector 85 x 85 inch
Dimensions & Warranty - The hot tub cover fits hot tub hard cover size up to 85"(L) x 85"(W) x 20"(H). We provide 3 years warranty.
Upgraded Material - Porch Shield hot tub cover is made of 600D Polyester fabric with waterproof undercoating. Give your outdoor hot tub all around protection to against sun, rain, snow, wind, dust and...
Heavy Duty & Waterproof - 600D Polyester fabric with high-level double stitching sewn, all seams sealing taped can prevent tearing, fight wind and leaks.
Multiple Locking Systems - Sliding clips make adjustment for a snug fit. Quick-release buckle straps keep cover securely fastened and prevent cover from slipping or blowing off.
We don't know about you, but one of the most frustrating things about a hot tub cover is when you look out the window, and the hot tub cover is sitting on the lawn. Hot tub covers that don't fit properly are known for blowing off on a windy day. The Porch Shield Square Hot Tub Cover does a great job of staying in place even during difficult weather days.
This Porch Shield model is made with a 600D durable polyester fabric, and it is made with a water-resistant laminated undercoating. It does a tremendous job of repelling water and protecting your hot tub.
With a three year warranty and the high-quality double stitching on this particular model, you won't have to worry about it coming apart or blowing away any time soon.
Perhaps our favorite features of the Porch Shield is the locking systems. There are sliding clips around the unit that help to make sure that you get a really good fit of the cover, and the buckle at the bottom is another added protection to lock the hot tub cover in place.
Key Features
Double stitching
High-quality material
Several size options
Sizes 80×80 to 95×95 available
Pros
Fairly priced
Clips help it to stay in place
Three-year warranty
Cons
Only comes in a light color, can get dirty
7. Classic Accessories Ravenna Hot Tub Cover
Classic Accessories Ravenna Water Resistant Hot Tub Cover
Premium Outdoor Cover: Fits Square Hot Tubs 94"W X 94"D X 14"H
Outdoor Furniture Cover With Warranty: Two-Year Limited Warranty
Heavy Duty And Water Resistant: Gardelle One Is A Durable Woven Polyester Fabric With An Added Stabilized Coating And A Water-Resistant 6P-Free Laminated Undercoating
If you are particular about the way your yard looks and you want to make sure your hot tub looks great even when it is covered, the Classic Accessories Ravenna is a great choice to consider. We love the classic design on this model and the fact that it is very easy to get the perfect fit for your hot tub.
The cover is 14 inches high, which helps to get some of the water moving away from the sides of your hot tub as well. The elastic hem cord is easy to adjust and allows you to have a custom fit as long as your hot tub is less than 94 x 94 inches.
Again, people will enjoy the fact that paying for one of these covers is going to be much more affordable than replacing the entire top of your hot tub.
Key Features
Fits 94 x 94-inch hot tub and smaller
Strong fabric
Classic black design
Pros
Great looking cover
Fourteen inches high
Helps to protect against bad weather
Adjustable cords
Cons
Elastic cords struggle for very small hot tubs; find a smaller model
8. Himal Square Hot Tub Cover
Sale
Himil Square Heavy Duty 600D Polyester 85x85 inch
【Ultra Waterproof】 Made of 600D premium polyester fabric with excellent PU coating which can achieve 100% impervious water.Durable waterproof jacuzzi cover.
【Universal Size】 Fits most square hot tubs with covers up to 85''(L) x 85''(W) x 20''(H).
【Multiple Windproof】 Elastic rope makes the cover fit the outdoor hot tub more tightly.Premium adjustable slider buckles at both sides further ensure that the SPA cover is not blown away even in high...
【Breathable Design】 Ideal air vents at two sides stay open to prevent your cover condensed.
The Himal Square Hot Tub Cover is yet another model made with that durable 600D premium polyester. You have probably noticed this fabric trending through the majority of our selections. It does a great job of repelling water and staying in great shape, even with the sun shining on it.
There is an elastic rope that comes with this hot tub cover. It also has slider buckles to keep it from blowing away in the wind or severe weather. The two air vents also help to make sure that you don't get mold should there be any type of moisture.
If your hot tub top is being exposed to snow, hail, or rain, the Himal is going to do a great job of keeping it in good shape for years to come.
Key Features
Fits most square style hot tubs
Premium fabric
Waterproof design
Pros
600D premium polyester
The elastic rope helps keep it in place
Protects hot tub from the elements
Cons
9. Budge English Garden Square Hot Tub Cover
Budge Square Heavy Duty Cover 94x94 inches
PROTECTIVE AND STYLISH: Our patio furniture covers aren't just durable, they're also stylish. Our covers have an elegant, woven tan pattern accentuated by dark grey piping that is sophisticated enough to...
PROTECTS INSIDE AND OUT: Machine-woven polyester and ultrasonically welded seams make these covers waterproof and UV-resistant
STYLE AND VALUE: With our English Garden Collection you'll never have to sacrifice style for protection. This collection will compliment nearly any pre-existing patio décor, all while extending the life...
The Budge English Garden Square Hot Tub Cover is yet another option that will be highly sought after by the designers and back yard perfectionists. The Budge is one of the better looking hot tub covers on our list, and it is equally as durable as it is good looking.
The Budge has a woven tan pattern with a dark grey border around it. The material is a polyester material that is both waterproof and UV resistant. You will not have to worry about your hot tub getting wet or dealing with leaves, mold, and snow with the Budge cover on.
If you want to extend your hot tub's life and the cover, this is a great choice to consider.
Key Features
Professional looking cover
Waterproof
Fits 94×94 hot tub
Pros
Durable and great looking cover
UV resistant
Fourteen inches high
Waterproof material
Cons
Does not work for a variety of hot tub sizes
10. AmazonBasics Outdoor Hot Tub Cover
AmazonBasics Outdoor Square Hot Tub Cover
100% woven polyester fabric with a laminated undercoating to minimize rain from seeping through
Cover protects against rain, snow, and other outdoor elements
Tough interlocking seams add strength and durability
Easy to clean; wipe down cover with a damp cloth as needed
At the bottom of our list is the AmazonBasics Outdoor Hot Tub Cover. There is really nothing wrong with this cover that puts it at the bottom of our list; it simply doesn't have the same features that some of the higher options have.
The AmazonBasics Outdoor Hot Tub Cover comes with a 100% woven polyester fabric, and it is built to make sure rain does not get through. Can we say that the AmazonBasics is going to be 100% waterproof in all situations? Probably not? However, for day-to-day use and normal weather conditions, this outdoor hot tub cover will hold up quite well.
The AmazonBasics is priced fairly, and it fits square hot tubs up to 86 x 86 inches. If you have just purchased a hot tub and need a cover to make sure things are adequately protected, this is a great starter option. Pay attention to if you need a 3 inch taper or larger though.
Key Features
Woven polyester
Helps to keep water from seeping through
Fits square hot tubs
Pros
Easy to clean
Strong and durable
Helps protect against elements
Cons
What Is a Hot Tub Cover, and How Does It Work?
Many people wonder about hot tub covers because there are really two hot tub covers that need to be considered. The first hot tub cover is the one that goes over the top of the hot tub to keep heat in and to keep your hot tub clean. These covers are usually made of a foam material, and they are several inches thick.
The hot tub cover that goes directly over the hot tub seating area is quite an expensive piece, and they are known for struggling when it comes to difficult weather conditions, especially wind and hail.
The cover of the hot tub or spa needs to have some additional protection from the elements in order to do its job to the best of its ability. That is where the additional hot tub cover comes into play.
The hot tub covers, like the ones in our review, are made to protect the top of your hot tub and keep it in great shape for years to come. You can take our word for it on this one; replacing a hot tub cover is a much easier thing to do than to replace a hot tub top.
Looking to spice up your setup? Read about adding a hot tub gazebo to your back yard.
Why Do You Need a Hot Tub Cover?
A hot tub cover will protect the top of your hot tub from bad weather, and it will help save you some money on your electricity bill. As great as a hot tub top is to keep the water clean and the heat in, it is not 100% effective. When you start using a hot tub cover, you will almost instantly notice a decrease in the energy costs needed to keep your hot tub warm.
This is a great feature considering the hot tub covers are not all that expensive. Another reason you need a hot tub cover is so that you don't have to replace the top of our hot tub. Those tops are hundreds of dollars, and one bad hail storm could destroy it. Placing a cover made with strong polyester fabric over the top can help save yourself a much larger and more expensive project.
Types of Spa Covers
The two main types of spa covers are those that are intended to seal the spa and those that go over the spa top to protect the entire unit. A spa cover intended to protect the top of the spa cannot act as a replacement for a hot tub top. It will not work to keep the heat in as it is not insulated with foam. These types of covers are usually thin but made with a durable and long-lasting fabric.
There is no right or wrong type of spa cover; in fact, most people should be investing in both the hot tub top and the spa cover. This will make sure that the entire unit stays protected the proper way.
4 Considerations for Buying a Hot Tub Cover
Before you make your final decision about which hot tub cover to purchase, it is a good idea to consider the following things.
Proper Measurements
It is very important to make sure that you get a proper measurement of your hot tub before purchasing a cover. The good news is that you probably know the make and model of your hot tub. If you have these facts, you can look up the measurements and easily find which cover will match.
When you measure for the hot tub cover, make sure you understand if the cover you are purchasing is adjustable. You will want to measure across the entire hot tub's length while the top is on the tub. This will ensure you get a hot tub with enough overhang to go over the edge of the hot tub.
Color
The color of the hot tub cover is going to be personal preference mostly; however, it can be essential to choose a color that does not get stained or dirty. Generally, the lighter colors will be a little harder to keep clean than the darker colors.
Material
Most of the time, the hot tub covers are made with a marine grade 600D polyester material. This material helps the cover to be waterproof, UV resistant, and also mold resistant. Some of the lower price covers are not made with the heavier material, and they may not be 100% waterproof. If you live in a dry climate and are protecting against birds or leaves instead of rain, then the thinner materials could be a good fit for you.
Fit
Most of the hot tub covers on our list have some type of adjustable elastic that makes sure the hot tub cover has a great fit. The issue that most people deal with is the cover blowing away in the wind. If there is no way to tighten the cover, you may end up chasing it around your yard. The two critical things to consider are the initial size and then the ability to tighten the cover once it's on.
Features to Look for in the Best Hot Tub Covers
All of the hot tub covers in our review made the list for a reason. They all have features that will help you prolong the life of the hot tub and its top. There are a few qualifications that we used for products to make our list.
Waterproof: When you allow your hot tub top to be exposed to water, rain, and snow, it will deteriorate at a faster rate. It is made of a foam material, and the water will eventually penetrate the material. A cover helps prolong the life.
Material: The thicker material not only helps to keep the elements out; it helps to keep the heat in. This extra covering can save you quite a bit when you leave it on during those cool months when the heat tries to escape.
Adjustability: Having the ability to adjust the cover's size and lock it down tight on your hot tub is very important. If you purchase a cover with no locking mechanism or elastic, you will probably have to create your own ways of holding the hot tub cover in place.
Hot Tub Cover Lift: Having an easy way to remove and put back on your spa's new cover can be nice. This is recommended if you life in an extreme cold climate where you don't want to be outside unnecessarily any longer than needed.
Sale
Smart Spa CoverClassic Cover Lifter
Does not work with sunken or inground spas. Powder Coated Aluminum - Requires 18" of Clearance Behind Spa
Easy to Install & Use - No Cover Handling - No Gas Shocks
Lifts & Stores Cover Behind Spa - Fold Back, Lift Up, Store Cover
How to Clean and Maintain Your Hot Tub Cover (How Often to Replace)
A hot tub cover should not be all that difficult to clean. Most of these are made with a 600D polyester, and you can spray and scrub this material with some dish soap and water. Always check the manufacturer's recommendations when it comes to cleaning to make sure you don't use the wrong cleaning solution.
When cleaning the hot tub cover, we recommend taking it off of the hot tub and placing it on a flat surface like your driveway. The problem with cleaning it while it is on your hot tub is that you won't be able to apply the same force and pressure while spraying and scrubbing. Use a soft brush to scrub, so you do not damage any of the fabric.
Black Diamond Ultimate Spa UV/Restore Cover Treatment, Protectant, Conditioner
ULTIMATE UV PROTECTION and GLOSS will keep your NEW spa cover looking NEW and protected for years to come and adding a level of feng shui to your outdoor spaces!
UNMATCHED DURABILITY AND BEAUTY. SURVIVES RAIN - No need to re-apply after every washing. Prevents oxidation, fading, and cracking: We engineered the most durable UV Protectant to bring your cover back to...
SATISFACTION GUARANTEED RISK-FREE! - We do not over-promise, we provide results and products that do what they say they're going to do. Made with love in San Clemente CA, USA.
The hot tub cover can last you a very long time, depending on the area that you live in. If you are in a very mild climate that does not see much rain, hail, and freezing temperatures, there is a chance your cover could last more than seven years. Pay attention to when you may need a cover replacement. Protecting your pool spa from heavy snow is important when preventing its heat seal from causing unnecessary heat loss from air escaping.
For the areas that experience rougher weather conditions, a cover may only last about four years. Clean your cover and check for leaks and rips periodically so that it stays in great shape for years to come.
Related Article: Hot Tub Air Lock: How to Fix It Fast
Final Thoughts: The Best Spa Cover
Hopefully, our information has helped you feel as though you better understand what a hot tub cover is used for and how it can help you. Most of the spa covers on our list are not going to be overly expensive, but they could save you a lot of money in the long run. Be sure to choose something that allows for a tight fit around your hot tub. Choosing a spa cover that works well for your climate is another important consideration.
We feel that the Ultcover Waterproof Hot Tub Cover is the best choice on the market. This cover has everything you need as far as adjustability and quality of the material is concerned, and it is offered at a fair price. This is a cover that should last you for many years.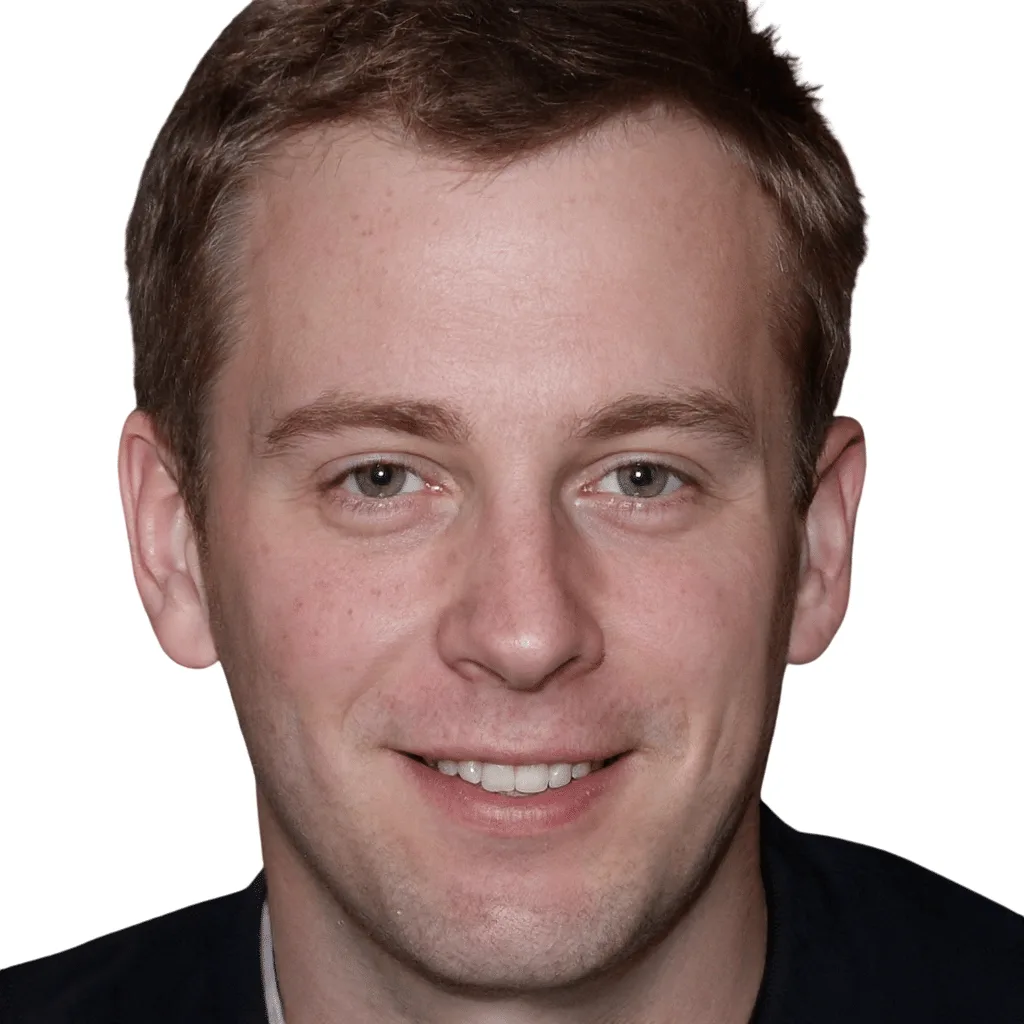 For over 15 years, Sean Moore has been sharing his love and enthusiasm for swimming pools and hot tubs with everyone he knows. His goal is to help everyday people DIY their maintenance to save money by teaching how to properly take care of your equipment, safely and correctly balance chemicals, and extend the life of your water oasis.
Pricing on this page was last updated on 2023-10-01