Pool filter hoses are an essential part of your swimming pool accessories. The hose is connected to the plumbing system and pumps clean water back into the swimming pool. You must clean these hoses regularly, so what should you do if you find a clog in one?
Here are some steps to take for maintaining your pool filter hose.
Top-Rated Pool Filter Hoses
Replacement Hose For Above Ground Pools [Set of 2] 1.25" Diameter Accessory Pool Pump Replacement Hose 59" Long - Filter Pump...
FibroPool Professional 1 1/2" Swimming Pool Filter Hose Replacement Kit (3 Foot 6 Foot)
Pool Pump Replacement Hose, 1.25 x 41 Inch for compatible with Filter Pump 607, 637 and 32mm Above Ground Pools include 6 Hose...
Replacement Hose For Above Ground Pools [Set of 2] 1.25" Diameter Accessory Pool Pump Replacement Hose 59" Long - Filter Pump...
FibroPool Professional 1 1/2" Swimming Pool Filter Hose Replacement Kit (3 Foot 6 Foot)
Pool Pump Replacement Hose, 1.25 x 41 Inch for compatible with Filter Pump 607, 637 and 32mm Above Ground Pools include 6 Hose...
When looking for an ideal filter hose for your pool, you need something worth your money. After thorough research, we can proudly present a few recommendations for your consideration.
SEWANTA Pool Filter Hose
The SEWANTA Pool Filter Hose fits the bill for in-ground pool owners looking for an affordable, robust hose. It features polyethylene plastic, which guarantees reliability and a pressure-resistant construction. In addition, it includes durable brass clamps, which are better than rival clamps made from flimsy plastic.
SEWANTA Pool Filter Hose
LEAKPROOF CONNECTION: The hoses can be easily installed by firmly screwing one end into your pool and the other end into your filter, ensuring no sudden leaks occur.
BUILT TO LAST: The hose is designed to handle the pressure of a constant water flow yet is flexible enough to be easily workable
DIMENSIONS: Specifically designed for Intex above-ground pools, this hose measures 1.25 inches in diameter and 59 inches in length.
FibroPool Swimming Pool Filter Hose
If you need to find a dependable filter hose, the FibroPool Filter Hose is worth consideration. The kit includes two hoses, clamps, adapters, and a PTFE tape, qualifying as an ideal filter hose replacement. Even more impressive, it is effortless and quick to install, using only a pair of pliers and screwdriver for the process.
FibroPool Filter Hose
Includes all parts required to fully replace your pool's filter hose system (2 hoses, 2 adapters, 2 clamps and a roll of PTFE tape)
Spiral-wound hose design offers greater durability and dependability compared to consumer grade, blow-molded hoses.
Save the time and energy of finding proper fittings with our convenient, all-in-one package.
Solid, fortified cuffs protect from dings and damage due to drops, bumps or water pressure.
Quickly installs in minutes with a screwdriver and pair of pliers, no other tools necessary.
Podoy Pump Hose
The Podoy Pump Replacement Hose comes as a set of 3, comprising 3 hoses and six hose clamps. It's compatible with several filters, including the Intex Krystal Clear Cartridge Filter. In addition, it employs durable PVC material that's sun and cold-resistant and easy to store.
Podoy Pump Replacement Hose
✿【For compatible With Hose】--Hose Diameter: 1-1/4 Inch, Length: 41 Inch one piece, compatible with Filter Pump Models 607, 637
✿【Fit 330 gph to 1,000 gph Pump Filters】--replaces any 1-1/4" (32mm) filter pump or skimmer hose, for compatible with Krystal Clear Cartridge Filter, Coleman
✿【Features】--Made of brand-new PVC material, strong, not easy to deform, cold and sun resistant, light and wear-resistant
✿【Note】--Our Pool Pump Hose cannot be stretched and extended. Exerting stretching will reduce the service life of the pipe or cause damage to the pipe
✿【Package Include】--3pc Hose, 6pc Hose Clamps. Manual measurement, please allow 1-2cm error. The part/product is not sponsored or endorsed by,or affiliated with the brands it fit,including Krystal...
What Is a Pool Filter Hose?
A pool filter hose is a flexible tube primarily used to clean your pool from excess chemicals, leaves, dirt, and other pollutants.
Pool Filter Hose Purpose
A swimming pool vacuum hose is essential equipment when setting up a swimming pool. For instance, it connects to an external pump or filter to help collect any accumulated debris in the pool. Alternatively, a filter hose is responsible for connecting your filtration system to your vacuum.
Pool Filter Hose Fittings
For a hose to attach securely, you'll need hose fittings for that. They include:
Hose clamps for creating the airtight seals around hose ends.
Ball and sleeve fittings to attach an inner ball fitting to an outer sleeve.
Flare fittings that provide deep seals.
Hose adapters to robustly and securely attach hoses to water outlets.
Why Should I Clean My Pool Filter Hose?​
Remember, pool filter hoses are necessary for collecting leaves and other debris from your pool. As a result, the debris and other contaminants tend to get stuck inside, causing the hose to stop working correctly.
And to reinstate its efficiency, you may have to detach the hose (if possible) and rinse it to get rid of any stuck debris.
Tips for Pool Filter Hose Maintenance and Upkeep
Having a pool means accepting the maintenance and cleaning responsibilities that accompany it. That includes looking after several pieces of related equipment, from the external pump to the filter hose.
And we believe you wouldn't want to incur replacement costs for such equipment, particularly the pool hose in our case. So here are a few upkeep tips you might want to practice:
While storage location and conditions may not seem like it would affect the filter hose's lifespan, it does. Therefore, avoid leaving the hose out in the sun as the UV rays along with the pool chemicals could accelerate its deterioration. Instead, always keep your hose in a shaded area or shed after use.
Fill the pool hose with water before use. Failure to do so could burn out your pump. After all, the pump should be pumping water and not air.
Avoid placing stress on the filter hose if you intend to preserve it. For example, don't allow kids to play with it or pull on it while swimming. Also, given how pool parties tend to get rowdy, it's wise to remove the hose out of the pool anytime you have friends or guests over.
How to Clear a Clogged Pool Filter Hose
Clearing a clogged pool filter hose is pretty simple. You just need to follow the steps below:
Stretch and layout the hose as straight as possible.
Attach a standard garden hose to a faucet and place the other end inside the filter hose.
Create an airtight seal where the two hoses attach using an old plastic bag and duct tape.
Turn on the faucet for water to flow from the garden hose to the pool hose. After a while, the water pressure will build up, forcing the obstruction out of the hose's other end.
How to Replace Your Pool Filter Hose
Again, this too should be a breeze provided you follow the steps below:
Undo the return hose from the filter and flop it up over the pool's railing so it's inside.
Shut off the filter's valve and halt water from coming out
Undo the skimmer couplings using a screwdriver to remove the faulty hose from both ends
Install the replacement hose and fasten the clamps
Pool Filter Hose FAQ
While conducting our research, we came across a few frequently asked questions. Here are some of them:
How Long Should Pool Filter Hoses Be?
Different pool filter hoses come in various lengths. The ideal hose length may vary depending on the distance between the furthest ends in your swimming pool. And the hose's length should also include an allowance for the pool's depth and facilitate effortless maneuvering. For instance, if your pool's furthest point is 25 feet away and 5 feet deep, you may need to consider a hose that's at least 31 feet long.
Can You Use a Rubber Hose for a Pool Filter?
Yes, you can. Rubber hoses are subject to fewer abrasions and cuts compared to other materials. They also feature a layer of reinforcement which enhances their longevity. For these reasons, rubber hoses tend to feature higher prices. Nonetheless, they are likely to collapse under suction. And that could trip the breaker, which will likely lead to the pump motor soaking.
How Do You Connect a Hose to a Pool Filter?
1. Attach the hose to the filter head.
2. Stretch the hose and fill it with water to eliminate air.
3. Place the vacuum in the water.
4. Locate the skimmer and remove its components, i.e., the lid, basket, and float valve.
5. Feed the other end of the hose through the skimmer's throat and plug it into the skimmer's suction port, and that's it!
How Often Should Pool Hoses Be Replaced?
Replacing a pool hose could prove to be a headache, although you'll have to from time to time. However, if stored correctly and kept in good condition, you can expect your hose to last up to 3 years.
The Bottom Line
In any case, cleaning your pool filter hoses regularly is imperative if you want the best results. If you find yourself with clogs in your hose, call an expert for assistance right away or try to DIY it with the tips above! The last thing anyone wants is dirty water flowing back into their swimming pool.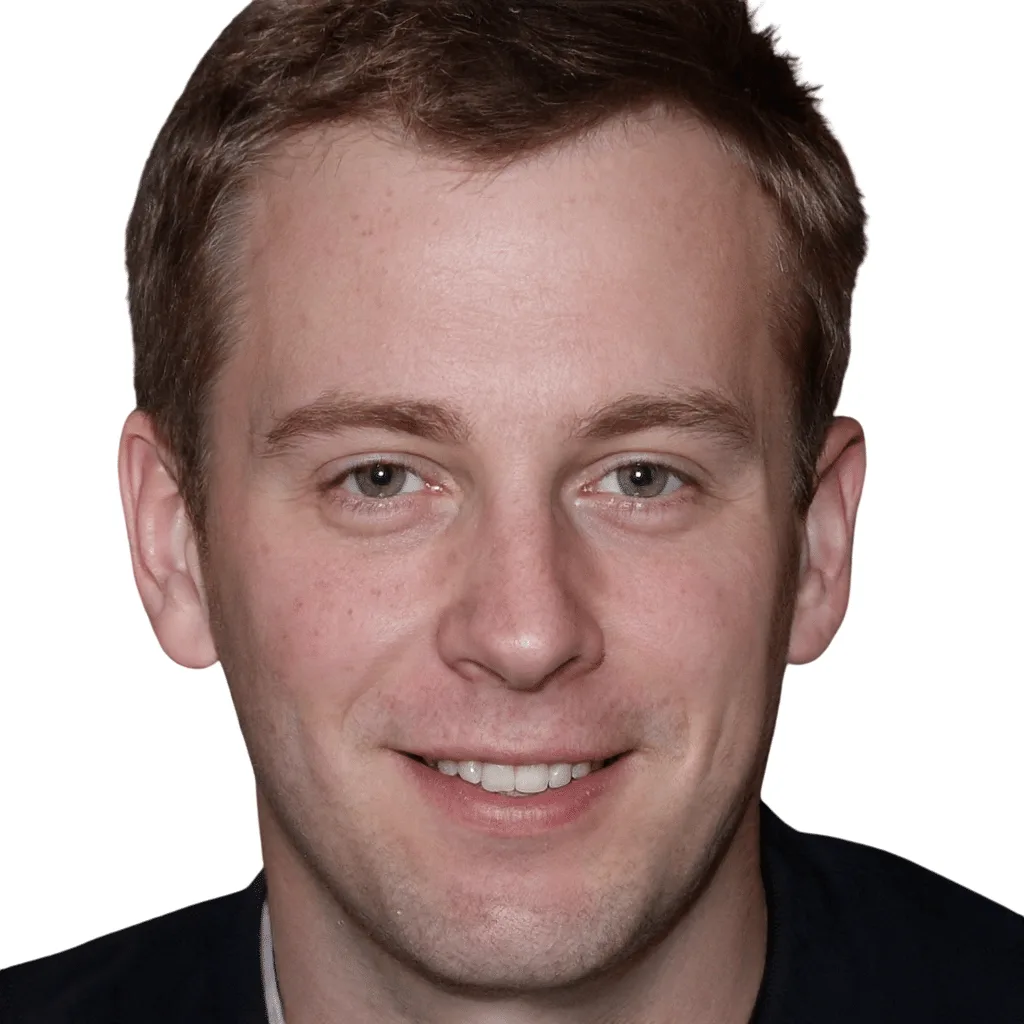 For over 15 years, Sean Moore has been sharing his love and enthusiasm for swimming pools and hot tubs with everyone he knows. His goal is to help everyday people DIY their maintenance to save money by teaching how to properly take care of your equipment, safely and correctly balance chemicals, and extend the life of your water oasis.
Pricing on this page was last updated on 2023-12-04