This article contains affiliate links that may earn us a small commission at absolutely no cost from your side.
When it comes to recreational facilities like pools, anything could go wrong. Unfortunately, this uncertainty poses potential risks and challenges to your pool users. For this reason, all pool owners should ensure that the safety of pool users is their number one priority.
Proper safety involves fixing swimming pool handrails to support pool users as they enter or leave the pool. Yet, this is not the case. There are many pools on the ground that are in use without pool handrails.
Pool owners often realize too late that they need handrails fixed on their pools. Unfortunately, they realize this after they finish constructing and are already using their pools. Are you one of them? If you are, then there is no need for panic. You are not alone.
There is an alternative option that involves a retrofit installation. In that case, ensure that you use your money wisely to buy and fix a durable rail compliant with the ADA specifications to ensure that everyone's safety is catered for.
This review shall explore the 10 top swimming pool rails on the market and everything you need to know about them so that you can make an informed decision to buy the best modern pool railings.
10 Top Pool Railing Options
FibroPool Swimming Pool Hand Rail with Easy Mount Base Plate, Rust and Weather Proof Grab Rails for Pools and Spas, Large...
Aqua Select Premium Stainless Steel Pool Hand Rail for Inground Swimming Pools | Measures 50" x 36" x 8" Stainless Material | Easy...
Blue Wave NE1251 Blue Grip for Pool Handrails, 4-Feet (Sold individually, not in pairs)
Inter-Fab D5D049 5 Bend Deck Mounted Swimming Pool Stair Rail
SAFTRON SF-24 Lift & Turn Single-Post Spa Support Rail with Lift & Turn Base for In-ground Spas and Partially Submerged Spas...
FibroPool Swimming Pool Hand Rail with Easy Mount Base Plate, Rust and Weather Proof Grab Rails for Pools and Spas, Large...
Aqua Select Premium Stainless Steel Pool Hand Rail for Inground Swimming Pools | Measures 50" x 36" x 8" Stainless Material | Easy...
Blue Wave NE1251 Blue Grip for Pool Handrails, 4-Feet (Sold individually, not in pairs)
Inter-Fab D5D049 5 Bend Deck Mounted Swimming Pool Stair Rail
SAFTRON SF-24 Lift & Turn Single-Post Spa Support Rail with Lift & Turn Base for In-ground Spas and Partially Submerged Spas...
1. FibroPool Swimming Pool Hand Rail With Quick Mount Base
FibroPool Swimming Pool Hand Rail
Quickly mounts to deck with 4 easy bolts
Sturdy stainless steel construction guarantees that your handrail will remain free of rust and stains through all climates and weather conditions
48" long, 36" tall with integrated base plate
Mounts into concrete with an included 1/2" hammer drill bit or into wood with a 1/4" bit
FibroPool handrails are among the most modern pool rail designs that you have ever come across. This pool handrail design was created through the best stainless steel construction process; therefore, it is high quality and durable even for pools with saltwater.
One striking thing about these pool handrails is that it is easy to install on all types of inground pools. The package comes with a simple step-by-step guide that will efficiently educate you on installing the pool railing safety grab rails. To fix this handrail, you will only need four bolts to mount it on the deck, all of which, together with other installation accessories, come with the package under one price roof.
Another cool feature about this handrail is that it does not take up much of your deck space. It is highly minimalist, and when installed properly, it enhances the aesthetic appearance of your pool by giving it a classy look.
2. Aqua Select Premium Stainless Steel Pool Handrail
Aqua Select Premium Stainless Steel Pool Hand Rail
STAINLESS STEEL HAND RAILING - This pool handrail is made up of solid stainless steel so it will not rust and last you many pool seasons. Hook directly up to your pool stairs.
USE FOR OUTDOOR JACUZZI OR SPA - This pool grab rail also works great for also good for hot tub steps or spa. This stair railing will provide you the assistance you need to enter or exit.
EASY TO INSTALL - Use a hammer drill to make holes into the concrete, then bolt and anchor in place. You will be using this handrail to get in and out of the pool in no time! Perfect accessory for your...
The Aqua Select Premium Stainless Steel Pool Hand Railing is made from a solid stainless steel construction tubing of 2 inches in diameter. With such incredible features, you can rely on these modern pool rails to support you and your pool users while entering and leaving the pool for a long time.
You will need to drill notches on the deck just above the pool stairs using a masonry drill bit to fix this pool grab bar rail in place. Once you drill the holes, anchor the pool stair rails down onto the deck and bolt them down to hold them in place. This pool stair rail is suitable for all pool sizes, and you can also install it in your Jacuzzi, SPA, or saltwater pool.
On the downside, this handrail does not come with all the necessary installation parts. So you will need to buy them separately. Do not fret. These parts are not expensive.
If you have decided to install this product type of grab rails, it is worth it that you know beforehand that it does not include escutcheons.
3. Blue Wave NE1251 Blue Grip for Pool Handrails
Sale
Blue Wave NE1251 Blue Grip for Pool Handrails
Rail cover for pool handrails
Rugged zipper keeps cover in place
Prevents slippery handrails. Reduces liability risk from falling
Eliminates hot handrails. Soft, comfortable, and easy to hold
Fits standard, 1.9-in diameter rails
Sold individually, not in pairs.
Adding removable handrail grips on your handrails is a great way to ramp up the safety of your pool users. These grips will help shield you from grabbing a hot and slippery grab rail, therefore keeping you safe. In this case, we highly recommend you install the Blue Wave product-type grips for your swimming pool ladder and handrails.
Just as the name suggests, it is blue, and fixing it is a piece of cake. All you need to do is put it into position and zip it up to cover the pool handrails. It is also easy to remove, thus allowing you to wash it in case it gets dirty.
The Blue Wave NE1251 Blue Grip for Pool Handrails is secure to use even on your ladder rail as it has a rubber-like material on the inside that adheres to your rails, preventing them from being slippery.
If you live in an overly sunny country, you can maintain it by removing it from your pool handrails when the pool is not in use and replacing it when you want to use the pool. Therefore, you have more control over its maintenance, ensuring its longevity.
4. Inter-Fab D5D049 5 Bend Deck Mounted Swimming Pool Stair Rail
Inter-Fab D5D049 5 Bend Deck Mounted Swimming Pool Stair Rail
Constructed of rust-resistant and durable stainless steel
Rail is .049" thick and has a diameter of 1.9"
Features an innovative Ultra Protect Sealant to help prevent any surface rust
Dimensions - Length: 55 inches, Height: 36 inches
Anchors and escutcheon plates are sold separately
The Inter-Fab swimming pool handrail is another excellent type of handrails that you can decide to part with. It is made from durable rust-resistant stainless steel with an ultra protect sealant that protects its surface from corrosion and rust. With such incredible features, you can rest assured that it will serve you and your pool users for a long time.
This handrail is highly reliable as it is .049 inches thick and has a diameter tubing of 1.9 inches. So you can use it without fearing that it might break or something.
Fixing it is also pretty much straightforward. You just need to drill two core anchors then mount them on the deck. Once installed, it instantly enhances the appearance of your pool, making it look classy. This swimming pool handrail is compatible with all types of pools and can also be used in SPAs.
It is worth it that you know that this handrail does not come with escutcheon plates. Unfortunately, most vendors do not stock them together, so you just have to shop for them separately.
5. SAFTRON Sf-24-Lt-Bk Spa Floor Rail Single Post
SAFTRON SF 24 Inch Single Post Polymer In Ground Spa Safety Support
The Single-Post SF-24 Spa Rail is suitable for use with in-ground Spas that have low sides. The above-ground installation with the Lift & Turn Base provides 9" of clearance.
Color is an integral part of the material and not an after-coat. (Unlike powder-coated steel rails, the finish will never chip or flake).
Immune to the corrosive effects of Salt Water Chlorinator Systems.
Non-conductive material conforms to NFPA and building codes without having to ground (bond) the rail.
Rail is 24" High x 18" Wide. Horizontal Bar clears Spa Walls up to 9".
Another simple rail option that you can fix for your spa or inground pools is the SAFTRON post. Its simple design makes it suitable for low-sided spa walls and other types of pools, except for large deeper pools.
The SAFTRON post is 24 inches high and 18 inches wide. In addition to that, it has a reinforced steel interior, so you can rest assured that it is durable once it is mounted on your pool deck.
It is also immune to corrosion and corrosive agents, making it suitable for freshwater pools and pools that use the salt chlorinator system.
It does not require bonding as it is made of non-conductive material that conforms to NFPA building guidelines, making it easy to fix onto your deck.
Once installed, this pool deck railing is guaranteed to maintain its beige appearance for a long time with no sign of fading. It also doesn't require covering, and it is cool to touch no matter how hot the season is in your country.
6. Inter-Fab G3DE049 Economy Figure-4 Stainless Steel 304 Grab Rail
The inter-Fab handrail is the best option if you are looking for a handrail that both adults and children can use. In addition, this handrail is perfect for pools with recessed wall steps.
It is 24 inches high and comes in pairs that should be installed roughly 20 inches apart from the center. Its 1.90" outer diameter and .049" wall thickness make it reliable to use, as it can not break no matter how hard a person leans on it.
To install this handrail, you will need to purchase stair rail deck anchors and escutcheon plates separately. Trying to install the handrail without these pool accessory components makes it unsafe for use by pool users.
You can maintain the pool handrails for longevity by regularly cleaning them to prevent dirt from settling on them.
7. S.R. Smith SR-100 Stainless Steel Spa Handrail
The SR smith handrail is one of the best pool handrails that you can get your hands on. Its sturdy design is simple, and once you mount it to your deck, your pool gets a whole new fresh look.
SR smith handrails are super easy to fix. They come with already integrated base plate mounts that are pre-drilled for four 3/8 inch bolts. However, they do not come with the bolts, so you will have to buy at least a set of 8 bolts separately.
Once you buy the bolts, you will need a wrench and a hammer drill bit to install them.
On the upside, knowing that it is compatible with wooden and concrete decks is worth it. The shape of the handrail enables one to get a more firm and tighter grip when going into or coming out of the pool waters. Its diameter also makes it suitable for use in any pool.
Other than the polished steel, the S.R. Smith handrail also comes in other different powder-coated finishes that you can choose from.
8. FibroPRO® Stainless Steel In Ground Swimming Pool Ladder with Easy Mount Legs
The FibroPRO 3-step pool ladder is a great option for those who want a secure double-sided railing with the added bonus of steps to help swimmers safely enter and exit the pool. Its sleek design is paired with no-slip grips on each step. Most users can comfortably enter and exit the pool with the railing width of just over 2.5 feet.
Installation is easy- just screw the steps onto your deck with the provided anchors and screws. To install on concrete decks, a 1/2″ hammer drill bit is required and included with the product. For wooden decks, users will require a 1/4″ wood bit for pre-drilling. This piece, however, is not included.
9. Intex – 42″ Pool Ladder
Sale
Intex - 42
Pool ladder for 42" wall height
Coated steel frame
Hi-impact composite steps
Stronger step design
Improved stability
A little different than the other products on our list, the Intex pool ladder provides support on both sides in and out of the pool. Made of alloy steel, the Intex ladder measures 18.13″W x 44.88″H, is compatible with pool walls up to 42 inches, and can support users up to 300 pounds. The Intex pool ladder's hi-impact composite steps is a great choice for those looking for extra stability.
10. Marine Fiberglass Direct 18″ (H) x 13″ (W) Aluminum Handrail
Marine Fiberglass Direct Aluminum Handrail
18" Aluminum Handrail
High quality 6063-T5 Mill finish aluminum
Anchor pads will fit perfectly on a 2x4 on your dock or deck
You can use this around fresh water or salt water applications.
Proudly made by Marine Fiberglass Direct in the U.S.A.
Last on the list, we have the 18 inches high Marine Fiberglass handrail. This handrail is sure to give your pool the best outward appearance. Apart from just swimming pools, you can also use this handrail in marinas, docks, hot tubs, and saltwater pools.
This handrail takes after the U shape, with both its strands 13 inches apart. Children can use it with greater ease as it allows them to get a firmer grip.
To fix this handrail onto your deck, you just need to bolt it down through the bolting provisions available on each strand.
Even with all these fantastic features, the rail has a downside in that the aluminum is not as good as stainless steel when resisting rust.
Importance of Pool Handrails
As mentioned earlier, pool handrails are installed in swimming pools mainly to prevent unforeseen accidents from happening on the ground. With handrails, you can take control of the situation by averting many unexpected tragedies that may occur, such as unintentional drowning.
No one can say that they are safe from drowning. It only takes a split second for something uncalled for to happen when on the ground. However, with pool rails, there is hope for everyone. Be it a young child or an older person. Suppose something tragic happens, the pool railings will provide a safe anchor point, reducing the risk of losing lives through unintentional drowning.
Pool Railing Mounts
At this point, let us familiarize ourselves with some of the most commonly used pool railing installation terms. We have the following:
Bonding Wire
The bonding wire is a type of wire made from copper. It works by connecting to a pool bond device that helps ensure equipotential is attained across all the elements of your pool.
Attaining equipotential is crucial for any pool as it helps prevent the flow of built-up charges that may electrocute the pool users.
Core Drill to Anchor Holes
These ground holes are drilled on the deck on which the handrails are going to be anchored. So it would be best if you had a strong hammer drill that would cleanly drill these holes.
On-Deck Mounted Anchor
An on-deck mounted anchor is an anchor that does not require the drilling of anchor holes. In this scenario, you mount the handrail directly by bolting down the mounted anchor with a bolt fastener.
Pool Rail Buying Guide
Not everyone is familiar to pool equipment. So if you are green and don't know what to look out for when searching for a handrail, follow this short guide. It will help you identify the best pool handrails, therefore, enabling you to bring the right merchandise home.
Materials
When searching for handrails, you want something that will serve you for the longest time possible, something that you can rely on to help all your pool users efficiently.
For this reason, the material of the handrail you are in search of should be durable enough to withstand harsh conditions like intense heat from the sun and corrosive effects from some pool chemicals.
In that case, we recommend that you choose a handrail that is molded from pure stainless steel. Stainless steel is the only known material that, when properly maintained, can serve its purpose for a long time without you having to worry about replacing it.
Pool Grab Rail Design Type
When choosing a design type, you should consider the primary users of your pool. For instance, some handrails are best suitable for adults while others are best suited for kids.
The right design type matches the users of your pool so, make sure to take home a pool handrail that suits your pool users to help increase the efficiency of the handrail.
Deck Type
There are three main types of decks: concrete decks, wooden decks, and stone decks. Most handrails are usually only compatible with concrete decks. So, if you are in search of a handrail, ensure it is compatible with your deck.
If you have a wooden deck, use a handrail that is compatible with a wooden deck. Likewise, if you have a concrete deck, use a handrail compatible with a concrete deck.
Installing Swimming Pool Handrails
When it comes to matters concerning installation, there are a few things that you need to consider:
The purpose of the handrail
The mode of installation
If you are interested in getting a replacement handrail, make sure to get the same handrail or an improved version that easily fits into the anchor sockets of the old rails you are replacing.
On the other hand, you should also consider the mode of installation that the handrail requires. If you are not comfortable drilling anchors into your deck, get a handrail that you can fix by bolting it to your deck. The reverse is true.
ADA Specifications
One thing that you ought not ever forget is the ADA specifications. If you are involved in constructing any pool, you should know that ADA requires pool owners to install handrails according to their specifications. For instance, you should install a pool handrail with a minimum spacing of 33 inches and a height of 34 inches.
Following this disabilities act will help you build a standard pool that nearly everybody can use.
Pool Railing FAQ
As a new pool owner, here are some of the questions that you might have:
Can You Add a Railing to an Existing Pool?
You can add a pool handrail to an existing pool retroactively. All you need to do is get the right swimming pool railing and then fix it into position while ensuring that you meet all the ADA specifications.
Do Pool Railings Need to Be Grounded?
The material of your rail will dictate if the railing needs to be grounded or not. For example, if the railing is non-conductive, then it doesn't need to be grounded. However, if it is conductive, then it needs to be grounded now if not soonest.
How Do I Make My Above-Ground Pool Handicap Accessible?
You can make your above-the-ground pool by incorporating a slope entrance guarded with handrails. This way, any disabled person can access the pool easily by holding on to the handrails.
Also, when building your above-ground pool, ensure that you conform to ADA requirements. This helps you build a pool that is standard enough for people with disabilities to access.
Will Sanitizing Chemicals Affect Handrails?
Sanitizing chemicals will never affect your above the ground pool handrails, provided the handrails are made of corrosion-resistant stainless steel.
The Bottom Line
Safety in pool facilities should be the number one priority. To achieve this, owners of these facilities should retroactively fix their rail of choice to provide hand support to swimmers on the use can as they enter or leave the pool. This helps ensure that unforeseen tragedies are mitigated, and everyone goes on having fun as they should without having to worry about their safety.
Hopefully this post helped provide you with some pool railing ideas for your next project!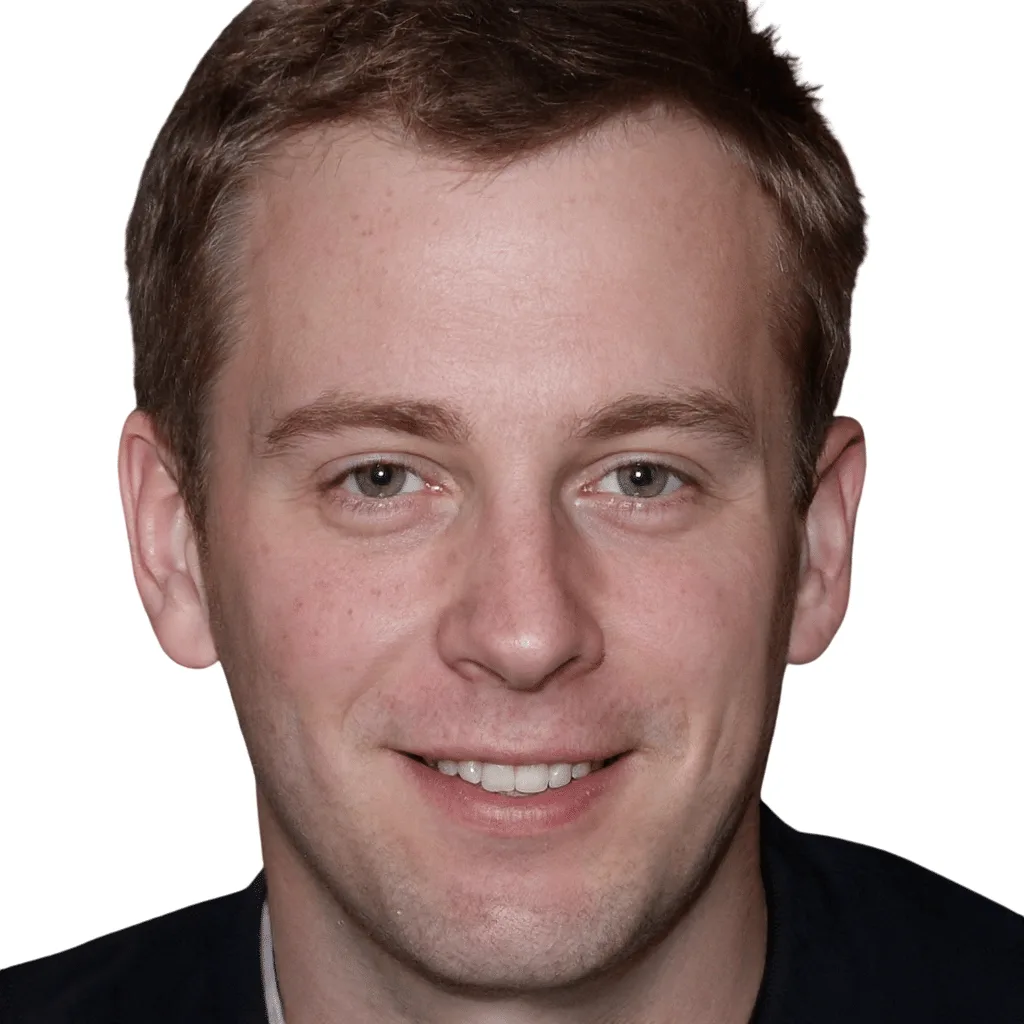 For over 15 years, Sean Moore has been sharing his love and enthusiasm for swimming pools and hot tubs with everyone he knows. His goal is to help everyday people DIY their maintenance to save money by teaching how to properly take care of your equipment, safely and correctly balance chemicals, and extend the life of your water oasis.
Pricing on this page was last updated on 2023-10-01