Swimming is an excellent exercise adopted by most aqua-lovers, and if you're one of them, you need to get a pool heater. A pool heater is a helpful resource for people who want to enjoy the advantages of a pool throughout the year and not just at parties or vacations!
A pool heater offers temperature regulation for both above and in-ground pools, regardless of where the pool is located. For a perfect swimming environment, you must know the correct type of pool heater to fit your requirements.
The 5 Best Pool Heaters
Hayward W3HP21404T HeatPro 140,000 BTU Pool Heat Pump for In-Ground Pools
Raypak 266,000 BTU Digital Electronic Ignition Natural Gas Pool Heater
Pentair EC462025 MasterTemp 125 125,000 BTU Compact Energy Efficient Swimming Pool and Spa Natural Gas Heater for Small Pools Up...
Hayward W3H250FDN Universal H-Series 250,000 BTU Natural Gas Pool and Spa Heater for In-Ground Pools and Spas
EcoSmart SMART POOL 27 Electric Tankless Pool Heater, 27kW, 240 Volt, 112.5 Amps with Self Modulating Technology
Hayward W3HP21404T HeatPro 140,000 BTU Pool Heat Pump for In-Ground Pools
Raypak 266,000 BTU Digital Electronic Ignition Natural Gas Pool Heater
Pentair EC462025 MasterTemp 125 125,000 BTU Compact Energy Efficient Swimming Pool and Spa Natural Gas Heater for Small Pools Up...
Hayward W3H250FDN Universal H-Series 250,000 BTU Natural Gas Pool and Spa Heater for In-Ground Pools and Spas
EcoSmart SMART POOL 27 Electric Tankless Pool Heater, 27kW, 240 Volt, 112.5 Amps with Self Modulating Technology
Knowing how a pool heater works, which features are essential, which one would be appropriate for your pool size, etc., are some necessities when setting out to buy one. This page has compiled a list of the best swimming pool heaters that check all requirements needed by most people to make the purchasing decision all the easier.
1. Hayward HeatPro Pool Heat Pump for In-Ground Pools
Hayward HeatPro Pool Heat Pump
BEST FOR: In-ground pools that are used regularly and benefit from maintaining an ideal consistent temperature. Non-corrosive design makes it durable for coastal climates.
ECONOMICAL HEATING: Using the surrounding air to heat the pool, HeatPro is more economical than propane, natural gas and electric heaters for maintaining the ideal water temperature.
UNPARALLELED DURABILITY: Ultra Gold corrosion-resistant technology provides unparalleled durability, even in harsh coastal environments.
CORROSION RESISTANT: Titanium heat exchanger ensures maximum heat transfer and provides excellent salt water and chemical corrosion resistance. UV-resistant body panels are impervious to corrosion and...
TRUSTED BRAND: With over 80 years of experience, Hayward is an industry leader in manufacturing advanced pool equipment.
If you use your in-ground pool regularly, this pool heat pump is for you. HeatPro uses the surrounding air to warm the pool, making it more economical than other types.
It maintains the ideal pool temperature and has ultra gold corrosion-resistant technology to provide unparalleled durability. This technology helps it provide its services even in harsh environments — mainly found in the coastal regions.
It has Titanium heat exchangers that ensure maximum heat transfer, provides excellent chemical corrosion and saltwater resistance. The UV-resistant body panels are impenetrable to deterioration and corrosion.
This trusted brand has an experience of over 80 years of providing its customers with this Hayward's HP21404T HeatPro Titanium heat pump, which works quietly and efficiently. You can just set the temperature, and the heater starts automatically, making it all happen for you while you don't do a thing.
Pros
Electric heater
UV-resistant body
Electric temperature control
Titanium heat exchanger
Doesn't make noise
Gives 140K BTU of heat
Impenetrable to environmental conditions and weathering
Cons
It weighs 250 pounds. This was only an issue when it's delivered and installed. Once it's in place, it's efficient.
Lack of user manual
Only available online
2. Raypak BTU Digital Electronic Ignition Natural Gas Pool Heater
Raypak BTU Digital Electronic Ignition Natural Gas Pool Heater
Built to withstand various weather conditions, perfect solution for environments requiring efficiency, convenience and versatility.
Intermittent spark ignition pilot safety controls. Pilot only comes on when there is a call for heat.
Space-age material means the heater won't retain residual heat after it is turned off, allowing it to be installed without the use of costly metal heat sinks.
Part Number: 009217 | Model Number: P-R266A-EN-C
PLEASE NOTE: Item is unable to be shipped to state of California
This well-known brand provides you with heaters that are among the best in the pool equipment industry. This natural gas pool heater is no exception and has 266,000 BTU output heat for most in-ground pools and above-ground pools.
You can hide it out of sight due to its slim profile. The pilot light is easy to use and very safe, enabling the unit to heat the pool consistently in a short period. The temperature increases one degree per hour for a mid-sized inground pool.
It also has a copper heat exchanger, which is resistant to corrosion. This heater also has a bypass valve to adjust the variety of pool pumps and flow rates, no matter the size you own. It's designed differently than other heaters manufactured.
It has a "pagoda design" to make it more effective during downdrafts and high wind speeds to give you desired pool temperatures. Natural gas pool heaters are convenient if your house has a natural gas line.
Pros
Outlasts corrosion
Several size options
Durable and wind-resistant design
Electronic pilot ignition with digital controls
LCD showing accurate temperatures
Adjustable bypass valves
Quiet operation
Cons
3. Pentair MasterTemp Energy Efficient Swimming Pool and Spa Natural Gas Heater for Small Pools
Pentair MasterTemp Energy Efficient Swimming Pool Gas Pool Heater
GREAT FOR SMALLER POOLS: Natural gas heater boasts 125,000 BTUs, designed for smaller bodies of water up to 15,000 gallons
COMPACT AND EFFICIENT: Compact design with 82-percent efficiency as compared to larger pool heaters; Quiet operation makes sure not to impose on leisure pool time
THOUGHTFUL, USER-FRIENDLY DESIGN:: Rotating digital display allows for any installation rotation and is easy to read; User-friendly indicator lights allow for simple system operation and monitoring;...
SAFETY FEATURES: Water pressure and stack flue sensor for overheat prevention, auto shut-off when the temperature exceeds factory limits, and manual shut-off for servicing; Certified for Low NOx emissions
SPECIFICATIONS: Voltage: 120/240V; Intake/discharge plumbing: 1.5-inch; 0.75-inch gas line up to 50 feet from source (not included); Dimensions (L x W x H): 31.5 x 21 x 23 inches; Weight: 80 pounds
This is one of the quietest pool heaters on the market, having a 125,000 BTU output using natural gas. If you don't have an existing line, you can choose an energy heater that works on electricity.
It emits low nitrogen oxide, so don't worry about your safety, and it is 82% more energy efficient than a larger pool heater. It will save you a ton of money while allowing you to conserve energy.
It has an in-built rotating digital display for installation rotation. Its user-friendly qualities include indicator lights for simple monitoring, UV and corrosion-resistant body, etc. The power output is proper for small to medium spas and pools.
Pros
Natural gas heater
Less nitrogen oxide emission
Digital display
Quick heating
Quiet operation
Cons
Not a proper fit for huge pools
4. Hayward Universal H-Series Natural Gas Pool and Spa Heater for In-Ground Pool and Spas
Hayward Universal H-Series Natural Gas Pool and Spa Heater
BEST FOR: In-ground pools and spas with a surface area up to 750 ft. where natural gas is available. Its low environmental impact makes it ideal for pools and spas located where low-NOx emissions are...
PREMIUM PERFORMANCE: The Hayward Universal H-Series 250,000 BTU Natural Gas Heater delivers fast premium heating performance for years of reliable, long-lasting comfort.
CORROSION PROTECTION: The Universal H-Series boasts exceptional protection against corrosion and premature failure caused by unbalanced water chemistry.
ENERGY SAVINGS: The efficient, industry-leading design reduces circulation pump run time to provide energy savings.
EASY-TO-USE: Intuitive front control panel provides easy operation, service and maintenance.
This swimming pool heater works excellently for in-ground spas and pools with surface areas going up to 750 ft. It has a low environmental impact, making it ideal for places where limited emissions are permitted. This makes it great for energy savings.
This unit offers superior performance, increasing the temperature by a few degrees for long-lasting comfort. It saves energy by reducing the run time of the circulation pump. Unbalanced water chemistry causes premature failure, which is prevented by this unit. It not only has these qualities but is also easy to use, maintain, and service.
With this machine, you'll be assured that you will spend less time waiting and more time swimming!
Pros
Fewer emissions
Builds pool's temperature quickly
High-quality performance
Less circulation pump time
Corrosion and premature failure resistant
Used for inground and above ground pools
Cons
A natural gas line is required
5. EcoSmart Electric Tankless Pool Heater
Sale
EcoSmart Electric Tankless Pool Heater
Flow Activation
Eco smart Pool Heaters are compact and easy to install for a new or existing pool
Set your temperature digitally to increments of 1-Degree. Set it and forget it.
Compatible with Eco smart Remote Control. Activation Flow - 12 +/- 2 GPM
Can be used as an alternative to or booster to heat pump.
wattage: 27000.0
This compact size unit uses a newly developed flow sensor technology instead of traditional pressure switch activation techniques to reduce the risk of burned elements. This increases system reliability and longevity.
It comes with a digital thermostat to set the desired temperature (you can set your temperature to increments of 1-degree). Electric pool heaters are a popular choice if you don't have a gas line or want to avoid the trouble of keeping propane on hand for your pool heater.
It is suitable for both large and small pools. The Smart Pool series brings fast and efficient heating of 15,000 gallons of pool water. You need to be aware of the voltage required by a heater working on electricity to install the heater safely. This unit requires service from a 200 amp electrical panel, and you can also connect it to two or three 50 amp breakers according to the model you choose.
Some users complained that it might not have long-term reliability after the first few years of use. However, others pointed out that the electric system was a great way to save money since heat pumps cost thrice.
Pros
Quiet operation
Cost-saving
Flow activation system
2-year warranty
Easy to install
Compatible with Eco smart remote
Alternative or booster for a heat pump
Cons
The warranty only covers the product and not heating elements, labor, and other incidentals.
Choosing the Best Pool Heater
What to Consider
There are multiple things you need to think about when you're buying a pool heat pump. They can be powered by propane, natural gas, or electricity. However, solar heaters have become popular nowadays as they're less expensive. But remember, they don't give you control over the temp.
So, ensure that you buy a heater that is appropriately sized. You may use a system with a high BTU output for large pools to warm them quickly (they use more fuel).
Note: To calculate the output of BTU, you must multiply your pool's length and breadth to find the surface area. Divide the number by three and then multiply it by 1,000.
How We Selected the Best Pool Heater
We looked at various options to ensure that you can get a pool heater that can raise water temperature whenever you want, even during high winds. Heat pumps designed for both in-ground and above-ground, varying in sizes, were considered.
The fuel sources, heating power, and price points were compared to get you the best pool heaters. The brands recommended are also reputable, with top-notch customer service and user satisfaction rates.
How to Use a Pool Heater
To optimize the efficiency of your heat pump, you need to ensure proper installation and maintenance. It would be best to allow a qualified professional to install the pump, especially if it has an electric hookup and needs complicated maintenance or repair tasks.
Read the manual for recommendation and maintenance schedules. It would be best if you tuned up your pool heater once a year at least. Due to its electric and heating parts, it might require periodic servicing by an air conditioning technician.
With proper maintenance after installation, these heat pump pool heaters can last for at least ten years.
Related Article: Pool Heater Error Codes: Fixes & Tips
Pool Heater FAQ
What Is the Best Heater for a Pool?
To determine which heater you should buy, consider various factors like the size, efficiency, and cost of the pool heater. Bigger pools require heaters with a higher output of BTU. You also have to consider if the heater is made for in-ground pools or above-ground pools.
How Much Does a Pool Heater Cost?
There are three types of heaters that work on both in-ground and above-ground pools: solar, electric, or propane and gas. They differ in fuel source and the costs they operate on. According to the heater you want, you will end up paying anywhere between $1,000 and $8,500 for each unit. Research each type to see which is the best fit for you.
How Can I Heat My Pool at an Affordable Cost?
Pool heater covers are a popular option. A pool heater reduces heating costs up to 70% by keeping the pool covered when not used. This reduces both heat loss and evaporation. They're handy in colder climates, and a professional automatic cover can range from $650 to $2,200 to install. There are cheaper options that cost not more than $500.
How Much Does It Cost to Run a Pool Heater per Month?
The cost of running a heater can vary according to the type of fuel source you're using.
-A solar heater costs $0 to $10 per month
-Heat pumps cost $120 to $200 per month
-Natural gas heaters cost $200 to $850 per month
-Electric resistance heater costing $200 to $600 per month
-Propane heater costs $200 to $400 per month
What Pool Heater Size Do I Need?
Analyze several factors before buying a pool heat pump, including pool surface area and the difference between the pool and the average temperature of the surrounding air.
-Decide the pool water temperature you want.
-Determine the average temperature during the cool months.
-Find the difference between the average temperature for the coldest month and the desired temperature. This will show you the temperature rise required.
-Calculate the surface area of the pool in square feet.
-To determine the hour output requirement of the pool heater, use this formula:
Area x Temperature Rise x 12
Why Does My Pool Heater Keep Shutting Off?
Equipment failure can be caused by the pool water chemistry. Additionally, check your thermal regulator, pressure sensor, and high limit switch for corrosion, electrolysis, or any such issue. If there is any defective part, replace it.
Clean your filter as a dirty one can cause low pressure, prevent a heater from firing, and will cause your heater to shut down without giving you your desired pool temperatures.
How Do I Heat a Swimming Pool Without a Heater?
Ensure that your pool is getting plenty of sunshine, and try eliminating any plants, trees, or structures that might cast a shadow over your pool. You can also use solar rings over the top of the swimming pool to absorb some warmth into the water. Protect your pool from winds and try heating mats that circulate your water through mats warmed by the sun.
Final Notes on the Best Pool Heaters
A pool heat pump has become a necessity for most people nowadays as they warm up your pool and are easy to operate. You're all set for the swimming season with these tips and tricks that will help you set pool temperatures and swim comfortably. Hopefully, you'll buy yourself a heat pump using this knowledge!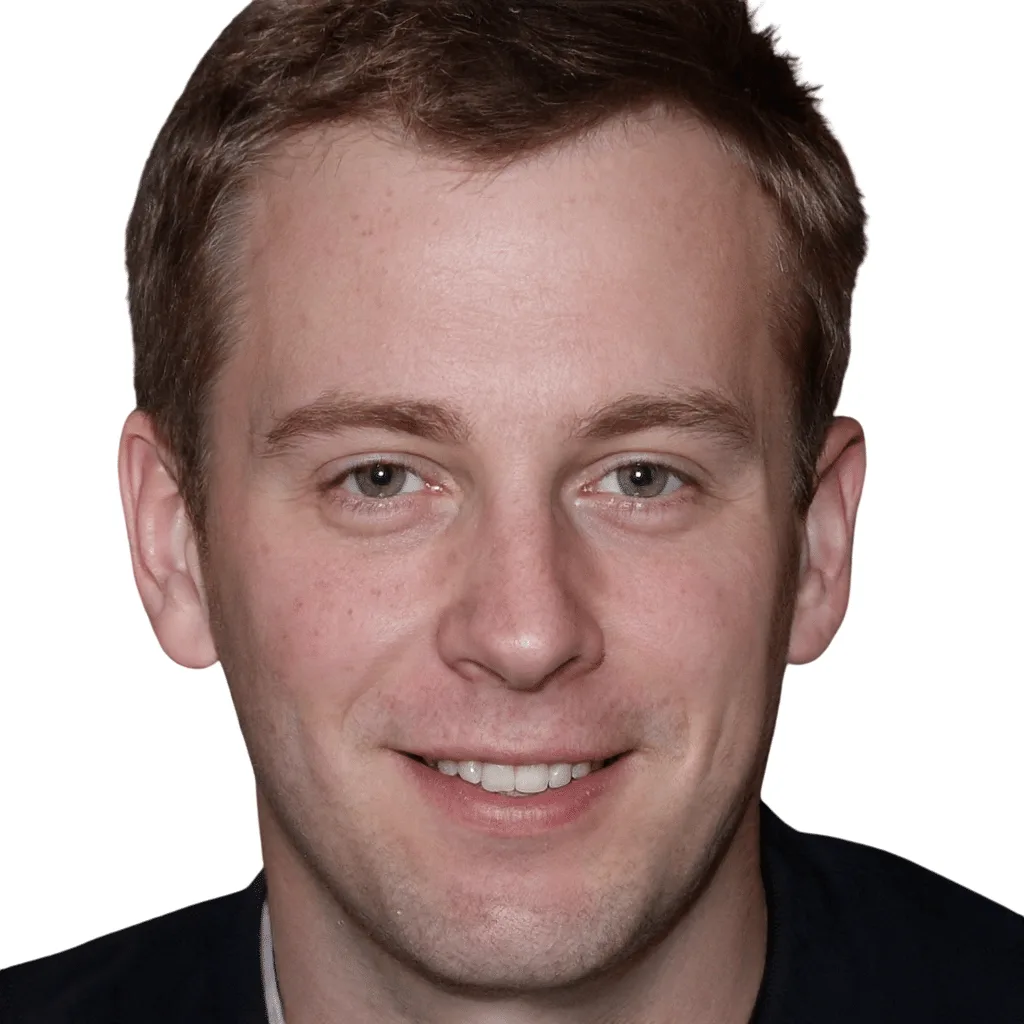 For over 15 years, Sean Moore has been sharing his love and enthusiasm for swimming pools and hot tubs with everyone he knows. His goal is to help everyday people DIY their maintenance to save money by teaching how to properly take care of your equipment, safely and correctly balance chemicals, and extend the life of your water oasis.
Pricing on this page was last updated on 2023-10-01