Most pool owners can only dream of having a conventionally heated swimming pool. It's also a nice-to-have feature in colder climates as it lets you make the most of your swimming pool.
Luckily, we live in unconventional times where DIY homemade pool heater solutions swoop in to save the day. With a little bit of tinkering, you can join the ranks of homeowners with heated pools – minus the huge cash outlay.
You can forge a DIY solar pool heater with items from your local hardware and extend your swimming season. A solar pool heating system tucks on an additional 4 to 6 months of warm and enjoyable swimming every year.
The DIY solar heaters range from simple floating heaters to discrete, custom swimming pool heaters with exceptional heating capabilities.
Floating Solar Pool Heater
Floating solar pool heaters are fun ways to heat your swimming pool without investing too much time, money, or effort.
You can put together these simple solutions in minutes and have them ready to use. They are easy and inexpensive swimming pool heaters and only cost a few dollars.
Garbage Bags
Yup, you can turn the heavy-duty black trash bags into powerful solar pool heaters. Unlike heating your pool with an electric or gas heater, using suitable garbage bags is an effortless and extremely cost-effective solution. Black trash bags are excellent heat absorbers and retainers. The sun heats the garbage bags, which then increases the water surface temperature under the hooped bag.
However, simply throwing garbage bags on your ground pool won't do the trick. You have to make solar heating ring disks for it to be effective. To make a DIY solar pool heater using trash bags, you require:
Plastic trash bag
Plastic hula hoop
Knife or scissors
Stapler
DIY Process
Take the garbage bag
Split it around the hula hoop
Use the stapler to seal the garbage bag around the hula hoop's ring edges
Toss it into the pool
While the water may reflect the sun's rays, the garbage bags will absorb the heat and warm the water. The disk also prevents heat loss from the pool overnight and keeps the pool clean by collecting debris like leaves. Make enough disks according to the size of your swimming pool.
Pool Noodles
Pool noodles are a fun and inexpensive way to warm up your pool. They are easy to make and do not require a compressor or gas. They also come in various sizes and shapes, so you can find one that is the right size for your pool.
If you choose to build your pool heater, you will need to make sure that you have the right tools for the job. You require:
Hula hoop
Pool noodle
Black trash bag
Waterproof duct tape
Sharp knife
DIY Process
Place the hula hoop inside the garbage bag
Tie the trash bag and secure it with duct tape
Cut the pool noodle into three pieces and slit each piece on the side
Slide the noodles over the edge of the hula hoop
Use the duct tape to secure and hold them in place
Toss the solar heaters into the pool
Lily Pad- Hula Hoops
Lily pad-hula hoops are easy, low-cost, and efficient DIY solar pool heaters to warm your above-ground pool and enhance its beauty. It's made of black polythene papers stretched over hula hoops. The polythene's film stays in contact with the water, which captures and transmits the sun's heat into the pool's water.
With the lily-pad solar heater, you don't need to cover your entire pool. Instead, each floating lily pad creates a dynamic sculpture on the water's surface ensures, constantly forming varying patterns across the water surface.
You don't have to remove them to swim, vacuum or sweep. It also prevents evaporation as it covers half the pool's surface. Requirements include:
Colored hula hoops
Black trash bag
Pool noodle
Plastic tie or waterproof duct tape
Razor knife
3 Pack - Solar Sun Rings
HEAT YOUR POOL - Solar Sun Rings are passive solar swimming pool heating devices, constructed from two layers of U.V. resistant vinyl. The upper clear layer directs the suns rays onto the bottom blue layer...
DIY Process
Put the hula-hoop inside the black trash bag and aim for a snug fit
Twist the trash bag tightly on the hula hoop
Tie the top using a plastic tie or duct tape
Cut the noodles into four eight-inch pieces using a sharp razor knife and slit them open on each side.
Place each piece on your pad while folding back corners and any excess bag
Place the pads into the pool to cover half the surface
Add Copper Wire to Pre-Existing Pool Heater
A typical pool heater contains copper elements, the heat exchanger, which heats the water and returns it into the pool. However, unbalanced water pH and alkalinity corrode the copper heat exchanger, which affects the water heating process and causes copper staining in the pool.
You can add a copper wire to a pre-existing pool heater to improve the efficiency and performance of your unit. Adding copper wire to a homemade solar pool heater can help you improve its efficiency. Copper is a highly efficient conductor of electricity, which means it gets hot quickly. A copper wire is added to the heater's core, allowing more heat to be absorbed into the water, resulting in a faster heating process.
When paired with an existing pool heater, your heating costs will be significantly reduced. The best part of this project is that it can be put together with only basic tools and materials. This improvement allows you to keep your pool warmer for longer periods, resulting in increased swimming time.
Double Glazed Window
Did you know you can recycle an old double glazed window into a new DIY solar pool heater? A double glazed window has two parallel planes with a spacer bar, creating an air gap. A layer of insulating gas fills the air gap, reducing heat loss by slowing heat transfer.
Since the air gap is very narrow, it leaves less room for air circulation, reducing heat transfer. This blocks out cold air, prevents heat loss and keeps your pool warm. Disassemble the double glazed window and insert the black water hose between the two panes.
As the water flows continuously through the hose enclosed in the double glazed window, it gets heated up as it returns to the pool. You can leave it running all day since the sun does all the work. This makes the pool nice and warm, allowing you to swim longer.
Use Local Hardware Store Items
The best thing about making your pool heater is that you don't have to deal with a manufacturer. When it comes to getting heat for your pool, the local hardware store is the best place to get your hands on a low-cost, high-quality DIY solar heater.
You can make your own DIY solar pool heaters using parts from your local hardware store. It's much easier than it sounds. All it takes is a little bit of planning and the right tools. These items can range from something as simple as a garbage bag to something a little more elaborate, like a pool heater.
The advantage of using these items is that most aren't expensive and don't require you to purchase them from a retail store. The items needed include heat insulation material, a wood-based frame for the heater, and heavy-duty ductwork.
This setup allows you to easily pipe in heat into your pool while sealing off the outside air. In this way, your heater will not lose its heat over time and will help keep your pool warm throughout the year.
Once you have a heater built, you need to get it installed. Since you're building it yourself, this shouldn't be a problem. Just make sure that the thermostat is working properly before you turn it on. Besides saving you money on your electricity bill, a homemade heater from local hardware tools will improve your swimming experience. It will be warmer and help extend your swim time.
Polycarbonate Sheeting
Polycarbonate sheeting is the best option for a simpler, cleaner DIY with a more modern and minimalistic aesthetic design. It uses a flexible and extendable irrigation hose pipe, PVC fish tank connector, and carbon saw blades.
The pool water circulates through the black sheeting to get heated, then returns to the swimming pool. The steady flow of sun-heated water keeps your pool warm for relaxing after a long day at work. In addition, this homemade solar pool heater extends your swimming time as the days begin to get colder at the end of summer.
Polycarbonate sheets are lightweight, inexpensive, durable, and easy to install; they are easy to care for and won't damage your pool equipment. In addition, the polycarbonate sheet can be cut or trimmed to any size you want.
You can cut the sheeting to fit any shape of the pool, including large rectangular pools. To minimize the amount of heat lost through evaporation, install the sheeting directly in contact with the water in the pool.
Corrugated Metal Roofing
If you love corrugated metal roofing DIYs, you will be thrilled to make a corrugated metal roofing DIY solar pool heater. It is a low-cost option for homeowners looking to warm up their pool. The corrugated metal roofing DIY pool heater is made from materials found easily at local stores.
A project like this corrugated metal roof DIY pool heater is both practical and enjoyable. And the best part? This solar heating system is made out of recycled materials, so it's environmentally friendly.
The corrugated metal roofing design increases the solar intake, offering high efficiency and reducing the overall heating costs. The fluted metal roofing sheets absorb heat from the sun and heat the water that passes through it. A pool pump is used to pass the water from the pool to the collector. As the water runs through the heated sheet, it gets heated then redirected back to the pool.
Solar Panel
Solar panel pool heaters are powerful, environmentally friendly, and relatively inexpensive. As a result, solar panels can significantly reduce costs associated with heating your home and also reduce reliance on fossil fuels.
Additionally, solar panels can help you reduce your carbon footprint by offsetting the carbon emissions produced by your heating equipment. Two 4 feet by 4 feet homemade solar panels are efficient enough to heat a normal-sized in-ground pool effectively.
These panels contain mounted heating elements and are designed to heat your pool water using solar power. As the panels heat up, they release heat into the water, which is used to warm your pool water. This process can be repeated as needed, ensuring that your pool water is always warm even when the days get cold.
Attach to Roof
You can also attach a homemade solar pool heater to your roof while keeping it exposed to sunlight. You can use any roof, along with a pump and garden hose, close to your pool to place your DIY solar pool heater components.
Spread a 100-foot long black hose across the roof and place a submersible pool pump into the pool. Connect one end of the hose into the pump and leave the other to hang from the roof directly into the pool. As the water circulates through the heated hose and back into the pool, it gets heated up, warming the pool.
Black Hose
Exposing a black garden hose to direct sunlight harnesses heat from the sun to keep the water warm. Lay a black hose on the ground and pump water through it and back into the pool. If you have a small pool, use fewer black hoses and more black garden hoses for a larger pool.
Sliding Door
The beauty of a homemade pool heater is that you can customize it to suit your requirements. You can build it out of wood, metal, or a sliding door. What makes this particular DIY solar heater different from all others is the sliding door design.
A sliding door increases the surface area of the tank, making it more efficient at heating the water. In addition, the sliding door design allows hot air to circulate more freely around the tank, increasing the heat of the water within and in the pool.
PVC Pipe
A PVC is watertight, affordable, and easy to work within any DIY project. Its durable material makes it ideal to use for a DIY solar heater. It comes in various sizes and colors and can be used in any indoor or outdoor swimming pool. This design is easy to create and warms the water easily and efficiently. You can customize it to warm an in-ground pool or above-ground pool.
Solar Heater with Diverter Foldable
How would you love crafting a DIY that does more than one job? A DIY solar heater with a diverter not only warms your pool but also heats your home and provides electricity. It isn't as complicated as it sounds. Start with the basic black hoses and coil and attach them to plywood. As the water passes through the black hoses, it gets heated as it gets directed back into the pool.
Aluminum Can
Another great DIY pool heater is by using aluminum cans. To build an efficient solar heater, you will need several aluminum cans. Aluminum is light, durable, and easy to work with. When creating your solar heater, make sure everything is level, straight and square.
Spray paint your cans black for maximum heat absorption, then drill three small holes on every can and stack them up. The aluminum cans absorb the sunlight, convert it into heat, and then distribute it to your pool water.
Why Make a DIY Pool Heater?
The average pool owner spends approximately $1000 per year on pool repairs, maintenance, and purchases. DIY pool heaters can save you a lot of money and time while providing a safer and friendlier environment for swimmers. Some of the benefits of making a DIY pool heater include:
Cost-Effective
Heating your pool is no small task. It requires a lot of energy to heat the pool and maintain its optimal temperature. Consequently, your electricity and maintenance costs can significantly increase. A homemade DIY solar pool heater is cheaper to make and install. When properly designed and maintained pool heater will keep your water warm and comfortable all winter long.
Extends Your Swim Season
The average swimming pool owner uses their pool for three to four months annually because the water gets cold all the other months. Installing a solar heater keeps your pool warmer and can significantly extend your swim season for a few more months.
Eco-Friendly
Since you harness the sun's energy, a solar heater is a green and environmentally friendly way to reduce your carbon footprint. Unlike other forms of energy, solar doesn't produce any harmful emissions. Put a solar blanket overnight to prevent heat loss.
Requires Little Maintenance
Since solar pool heaters are simple and run cleanly, they need minimal maintenance. In addition, solar heaters are made from cheap and locally available materials that are easy to find and replace. Typically, solar panels last between 20 and 30 years and will remain effective as long as there is sunlight.
Pros of a DIY Pool Heater
A homemade pool heater is a versatile tool that can provide many benefits to you and your family. Whether you have a large family or live in a small apartment, a homemade pool heater can cut down on your electricity costs and help your hot tub stay cozy and comfortable.
Some of its pros include:
It is less expensive to build and maintain than a commercial one
It is eco-friendly as it emits no harmful chemicals, unlike other energy sources
It's durable and reliable since they have no moving parts, circuits, or internal wiring
Easy to install
Solar energy is free and reliable
Cons of a DIY Pool Heater
While a DIY solar pool heater has numerous benefits, it also has some drawbacks.
Some of its cons include:
Works only when the sun is present
Heats the water slowly
Cost vs. Savings of a DIY Pool Heater
Compared with an electric or gas heater, a DIY pool heater is much cheaper to make and maintain. On average, gas heaters range between $1,500 and $ 3,500 depending on the brand and size, while electric heat pumps cost between $3,000 and $4,000, according to Energy.gov.
With a DIY pool heater, you can expect to spend on average between $100 to $500 since you will use locally available materials from your local store to assemble a DIY solar pool heater. And since there are no energy or maintenance costs, you will save huge on electricity costs.
Homemade Pool Heater FAQ
How Can I Make a Homemade Pool Heater?
There are several ways to build a pool heater. You can use a kit or make your own from scratch. Either way, you will need some basic tools and equipment to get started. Be sure that all the parts fit together correctly before installation. Then, you can install the heater yourself or hire a professional to take care of it for you. Either way, you will save money and increase your swimming season at the same time.
How Can I Heat My Pool Fast?
The best water temperature for a swimming pool is between 78 and 82 degrees Fahrenheit. After that, however, the water gets cold, which makes swimming uncomfortable. The best way to heat your pool in just a couple of hours is with a homemade pool heater. It doesn't have to be anything fancy or expensive. You can also use a solar blanket overnight to prevent heat loss from your ground pool through evaporation.
Do DIY Pool Heaters Work?
Yes, they do. There are many advantages to using one. They are inexpensive, usually costing less than commercial pool heaters. DIY pool heaters are also very easy to install and maintain. They are made using durable materials that will stand up to the harsh environment of a backyard pool.
Can You Use Black Garbage Bags to Heat Your Pool?
Yes. You can use black plastic garbage bags to heat your pool. Plastic bags make excellent heatproof materials. They are also light, durable, and waterproof. Plastic is also inexpensive to purchase, so you can make extra homemade pool heaters without breaking the bank. Of course, just like any pool heater, you have to make sure it fits properly in your swimming pool.
Maintain Your Pool Water Temperature with a DIY Solar Heater
A DIY solar pool heater is an excellent addition to your outdoor entertainment area. It's a perfect way to save huge when keeping your pool water warm during the cold season. It takes no expertise to make a DIY solar heater. You only require locally available materials like garden hoses and a solar panel. Try any of the above options to warm your pool's cold water.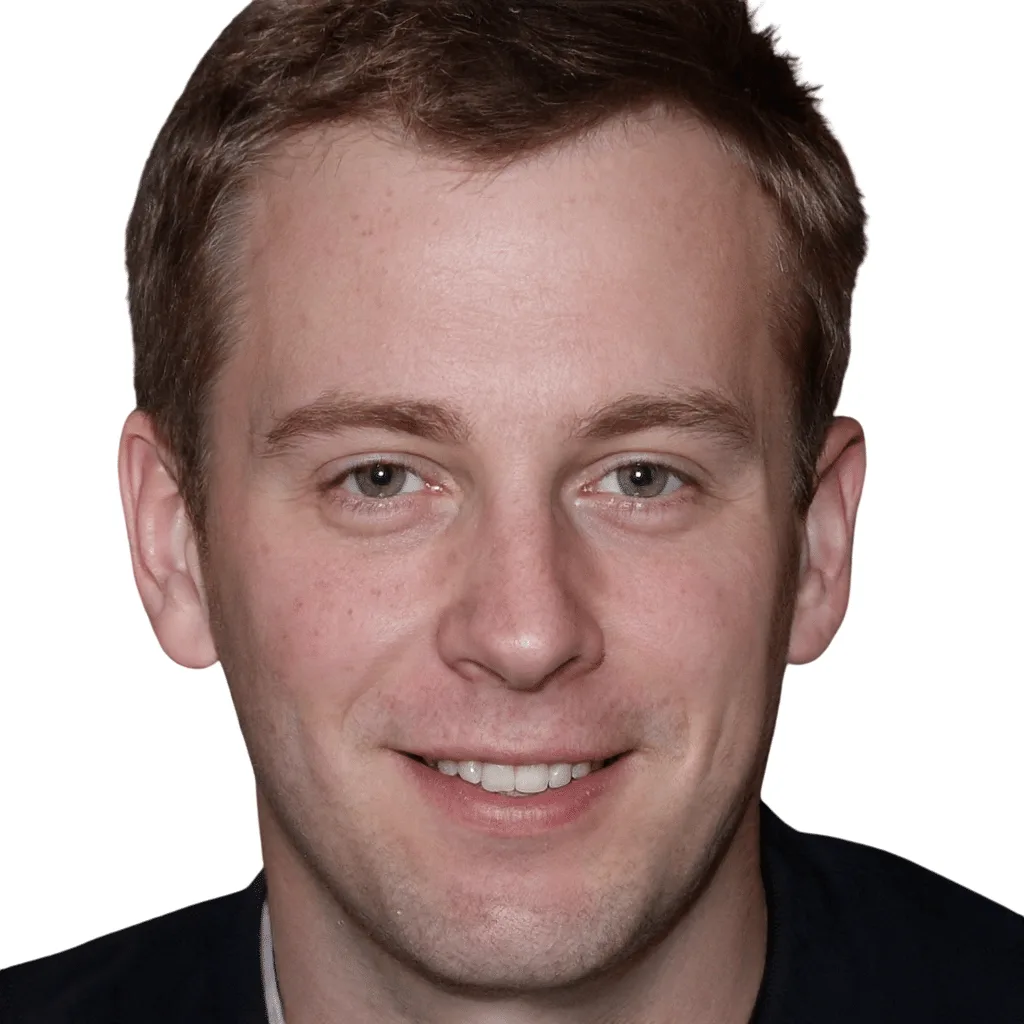 For over 15 years, Sean Moore has been sharing his love and enthusiasm for swimming pools and hot tubs with everyone he knows. His goal is to help everyday people DIY their maintenance to save money by teaching how to properly take care of your equipment, safely and correctly balance chemicals, and extend the life of your water oasis.
Pricing on this page was last updated on 2023-12-04