Is there anything better than an in-ground hot tub at the end of a long day that you have DIY-ed?
An outdoor hot tub bubble bath is the obvious favorite for revving up the bath time experience! A study shows 60% of individuals prefer their very own hot tub baths.
The best part is that you can purchase crazy bath bombs and other items to make it all Instagram-worthy. We say, believe in the magic of bubble baths.
So can you enjoy this without buying a bathtub? If yes, how does one go about it? This article has you covered with the best DIY Hot Tubs.
You can now build one with items from thrift stores and plant it in your backyard.
The Japanese Soaking Wood Fired Hot Tub
Enjoy a different kind of bubble bath.
This tub is a sight to behold. It is circular but features a hexagonal bench. It's absolutely one-of-a-kind. There are additional stairs with a railing to make entering and exiting easier. It represents a concrete hot tub.
The mechanics need a deep chin-down dip; thus, the tub is deeper than standard bathtubs. Historically, the Japanese bathe in extremely hot water heated by a non-electrical Wood Fired Hot Tub Heating.
The heating mechanism is housed in a compartment behind the Japanese soaking tub.
The Chofu Homemade One Person Hot Tub
This is a happy place that you can create in your backyard.
This is a one-of-a-kind hot tub setup. The Chofu is shaped like a tiny wood stove. To keep the water hot, it can be heated outside of the tub and pumped into it. It usually allows one person to bathe at a time.
The cost of making and using this stock tank hot tub is low, and it's a great addition to your outdoors. With this, you can save money on the power bill as well.
It uses an old metal stock tank that may be recycled, and you won't have to pay for power to use it. You'll also feel as though you're having a warm bath in front of a little wood stove. It sets the perfect temperature.
The DIY Pallet Sun Hot Tub
This is another great homemade hot tub. Unlike an ocean, this only gets better when you soak in it.
This uses a fantastic DIY hot tub concept, with only using primarily recycled materials and a heater. It's basically like if someone sees a pile of old junk, picks up wood, and sees an opportunity to turn it into something useful.
This hot tub makes use of an old water tank as the tub's foundation. It will help you rest after a busy day.
To help it keep its shape, anyone in their backyard can create it with foam lining and pallets. The hot tub looks good at the end of it, and it costs virtually nothing to construct. It has a rustic look that gives it an aesthetic touch and is perfect for the whole family to enjoy in the backyard.
The Solar Heated DIY Hot Tub
This solar hot tub, like solar panels, heats up and creates a great warm bath.
It is one of those DIY projects you build by learning from a YouTube video. Heated hot tubs that are solar-powered have grown increasingly common. This is because the efficiency of solar vacuum tubes has improved.
The main idea of a solar hot tub is to heat the tub by using solar collectors during the day. Between both the hot tubs and the solar bathtub heater, you'd need a solar water heating system. This is a great idea that will utilize an antifreeze combination during winter.
Yes, you can save on that electricity bill too. It is a one-person hot tub that you can enjoy in your own backyard.
The Salt Water Garden DIY Tub
This can be your own hot tub and a great DIY project.
A salt cell chlorinator is used in saltwater systems for both pools and hot tubs. This means that rather than introducing pure chlorine to your hot tub, this chlorinator produces chlorine on its own. It gets its salt from its own cells.
It is a semi-permanent ingenious idea for your backyard. You can also add in a small deck of wood. You can make this of wood or using a Rubbermaid container. This uses a building process that takes only a few hours, after which you can soak away.
The Wood Fired Garden DIY Tub
Here's another simple project to relax that uses a common heating mechanism. If you do not have a DIY cedar hot tub kit, that's fine.
This tub is for you if building a hot tub in one weekend is your goal. It also will help you save money.
You can make this ground-up warm tub out of pine. Building a deck of wood will also complement it well. It is a wonderful option because pine is often one of the less expensive forms of wood.
Alongside this, you make a DIY wood-fired heating system to make the water warm.
Watch a YouTube video to learn how to construct an attached fireplace for the water. Then pump it into the hot tub's water to bring it to the ideal temperature.
After this step, you can just soak in to relax and enjoy your in-ground hot tub.
The Recycled DIY Bathtub
This DIY project is similar to a stock tank pool or inflatable hot tub. You can have a small wood stove to heat it, or alternatively, you can make it a solar-heated hot tub. This ensures you're kept adequately warm.
The best thing about this homemade hot tub is that you can build it out of anything, even thermalite blocks!
You probably have seen many concrete hot tub ads, but why buy? Use material thrown around or from thrift stores and DIY! If you have wood around, learn how to build a wood hot tub. If you have a steel can around, you can make a stock tank hot tub.
You can also have a Rubbermaid stock tank as your own day hot tub.
The DIY Hot Tub for One
Making a homemade hot tub for yourself is probably the best! It's like your very own spa.
You can start by getting materials to build your own hot tub, which could simply be concrete. It would help if you started by digging into the ground like you would place a fountain. Figure out your source of heat, whether solar-powered is gonna do the trick or if you will need a wood-fired hot tub instead.
You can make a cedar hot tub or a DIY pallet hot tub too. Most people prefer a wooden hot tub. You can additionally have a hexagon bench to go with it.
Make sure you build a strong concrete base.
Finally, enjoy these DIY projects!
Common DIY Hot Tub Materials
You're really your best self when you take a good warm bath in your tub. So, what materials can you pick up or use to build your DIY hot tubs?
Wood Planks
These are readily available in any shop or around your backyard. These are best if you want to build a cedar hot tub to relax.
If you find cedar wood too expensive, find cheaper forms of wood to cut into planks. You can even do this yourself!
Metal Tub/Stock Tank
Like a fountain, everybody wants to build something solid to relax. Metal is something you can find around anywhere and get from others who don't have use for it. You can DIY your own stock tank with this material without spending too much.
Additionally, you can have a gas bottle to heat the bath. They offer a smooth and appealing surface. You can also make it shoulder deep and give it a circular top rim.
Now you have comfortable arm and neck support and experience.
Plastic Tub
Finding a plastic tub is probably the best way to have your tub ready in just one weekend!
You can simply build around the tub and decorate around with plants near a fountain. Unlike most build-up DIY wood projects, a plastic tub is easy to set up.
Hot tubs may be made from a variety of polymers, with one process being roto-molding. While rotomolded plastic is more durable than vinyl, it is less heat efficient. It may result in higher energy costs, but it's still an option.
Poured concrete
Concrete bathtubs are a stylish and contemporary addition to your life. This is a material that helps you build a sturdy DIY hot tub. Unlike a cedar hot tub, this may be more stable as a tub for more than one person.
It can easily hold the weight of your jacuzzi and visitors, is waterproof, and may be customized to your precise specifications.
If you know what you're doing, it's also inexpensive and simple.
Stone
Stone is another readily available material for your DIY hot tub.
You can use this to make a frame for the bottom. Make sure there's a solid stone pier in each corner, as well as one on each side. Then, for a total of nine piers, place one in the center. You might need a little help with the stone building, but it's worth it.
Brick
Bricks are another option for DIY hot tubs. However, for this, you need a strong base.
This works almost similar to strong stone but is better. The good part is that it helps build a solid tub that you can chill in at any time. All you have to do is dig a little, build a good base and follow the other steps.
Brick building will ensure an enduring tub.
Extras to Make Your DIY Own Hot Tub a Stunner
Hot Tubs are the bliss we're all searching for! The best is when you can make it all at home in your backyard.
Read on to see how to make this experience even better.
Sheltered Solarium
Solariums are a new design shift that is appealing to the eye. It is also beneficial to one's health because light offers a more natural and positive environment.
This addition to your DIY hot tub will have you soaking in some sun and good vibes.
Unique steps
Depending on how complex you want to go, building stairs for your hot tub is a simple DIY job.
Building your own hot tub or spa steps has the advantage of allowing you to make them as big or little as you like.
Fountain
There are many types of hot tub fountains you can make or buy.
They bring that extra element of excitement than just soaking in the regular hot tub to relax. It makes your tub more relaxing and fun.
Bench
If you have extra material left, you can simply build a bench next to your tub.
You may want to sit on it and soak in some rays or simply watch others in the bath. Adding a bench won't pinch your pockets, and you have a great aesthetic.
Unique Shape/orientation
When building your hot tub, it's best to think of something different.
Maybe you want it to look like an oval, square, or even other objects like a pear. If you have the required room, go for it and select distinctive styles.
Jets
By adding a portable water jet spa to nearly any bathtub, you can instantly transform it into a whirlpool.
This turns your DIY hot tub into an amazing jacuzzi. It doesn't get better than that!
Make It Portable
Creating a portable hot tub is a genius idea. Not only can you soak in a warm bath in your backyard, but you can take it anywhere!
You can shift it to different places around your property, depending on the weather conditions.
Add Plants/Garden Feature
Everybody loves a touch of nature to anything.
Green up your hot tub with some pretty flowers and plants to feel exotic and pleasant. Bamboo trees, rhododendrons, Pieris japonica, and laurel are all excellent choices. They establish a natural barrier between your hot tub and the outside world.
DIY Hot Tub FAQs
Can You Build Your Own Hot Tub?
These are not as difficult to construct as many people believe. The majority of the steps involved in constructing a simple tub are well within the capability of the ordinary homeowner. When planning this project, you'll have to decide where you're going to put the tub.
Is It Cheaper to Build a Hot Tub?
A custom-made spa or hot tub will increase equity value to your property in almost all situations since it is a permanent construction. At the absolute least, you'll increase the worth of your property by the amount you paid for it.
If made with materials already there, it is cheaper. Otherwise, the worth might be twice as much as what you could buy it for.
How Can I Heat My Hot Tub Cheaply?
The best way to warm your hot tub is natural gas and wood fire. You can also use air source heat pumps. The use of solar light is also the best option for affordably warming up your hot tub.
What Wood Can You Use to Make a Hot Tub?
Ideally, Cedar is considered the best wood for your hot tub, but other cheaper options include larch, beech, oak, and pine. So if you're on a tight budget, it is best to use one of the options mentioned above.
Summing up Your Homemade Hot Tub
Some individuals desire a hot tub because it's a fun location for the entire family (young and old) to assemble and splash about. On the other hand, some just want to spend time alone and loosen up.
As a result, making a hot tub has become a fun thing to do. The best part is that you can do this with minimal costs if you DIY!
A soak a day keeps the stress away! So are you ready to build your own hot tub?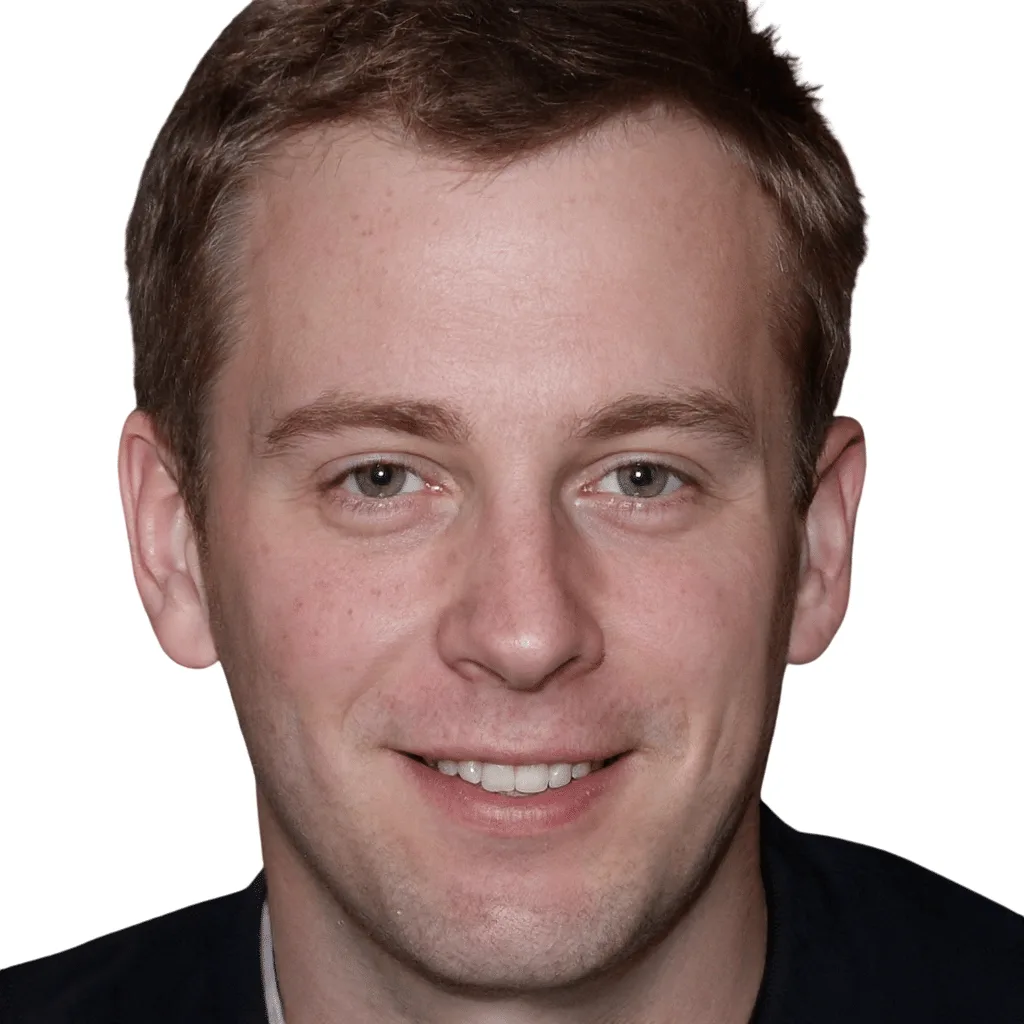 For over 15 years, Sean Moore has been sharing his love and enthusiasm for swimming pools and hot tubs with everyone he knows. His goal is to help everyday people DIY their maintenance to save money by teaching how to properly take care of your equipment, safely and correctly balance chemicals, and extend the life of your water oasis.